The question is prompted by a graph from WWW.chartoftheday.com: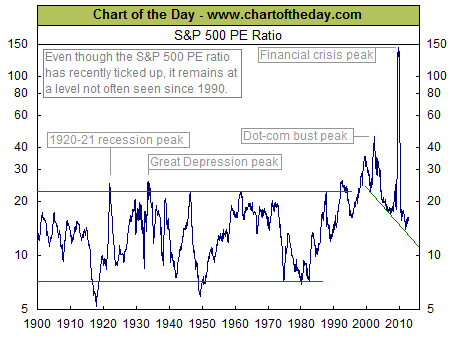 I have annotated the graph to make sure you see the pattern that causes me to ask the title question: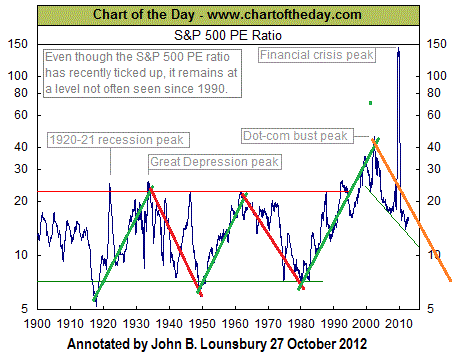 I have used orange for the last down trend line because it won't become red until (and if) it completes the journey to a PE near 8.
If the symmetry of the two previous cycles is repeated that would happen between 2020 and 2025.
But this time could be different.
Disclosure: I have no positions in any stocks mentioned, and no plans to initiate any positions within the next 72 hours.