Earlier in the summer when the markets started the string of down months in May people were discussing why the Volatility Index was so quiet.  The following table from The Big Picture shows how the market correction/bear market has progressed: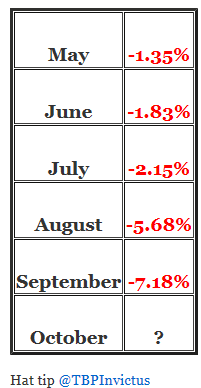 Here is the active hat tip link:  @TBPInvictus

It simply seems that not many peiople get nervous losing 1-2% a month, but when things get a little heavier their attention is obtained.  Here is the VIX Index recent history complements of the 5 Min. Forecast: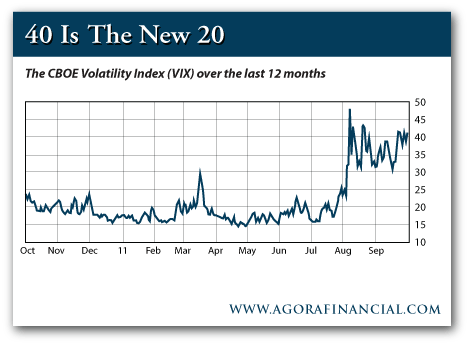 It appears that this year investors were either feeling a feather duster or a 2x4.