A great example of trading channels is displayed in the following graph from http://www.chartoftheday.com :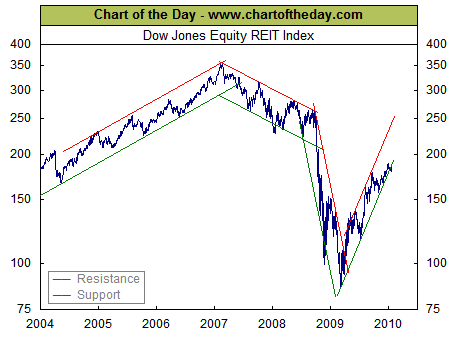 I wanted to post this for more than the classic channeling.  The most recent data shows a dip below the current support level defined in the chart.  Does this indicate that the REIT Index will start to feel the effects of the CRE (commercial real estate) crisis?

I am expecting the current up channel to become the shortest in duration on this chart.  The Reit index should decline for the rest of 2010.  Anyone who agrees with me should be selling real estate ETFs such as  ICF, IYR, RWR, VNQ and URE.  For those who want to short this sector, any of the above can be sold short, or SRS can be bought.

Disclosure: No positions.