Check out the graphics below from Barry Ritholtz's The Big Picture.  It is not likely that any of the current levels have reached their peaks yet.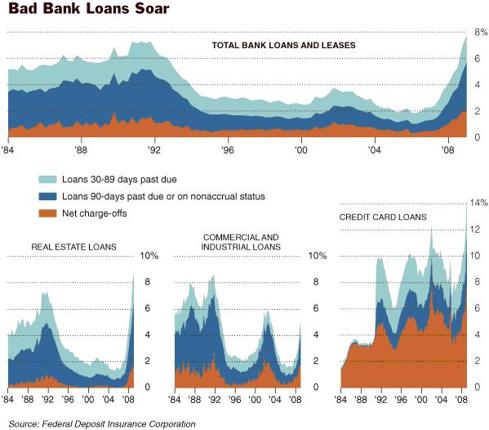 Click to enlarge
The graphics are originally from a New York Times article by Floyd Norris.
By the way, Barry's new book "Bailout Nation" was released last week and is getting rave reeviews.