The5 Min. Forecast offered a provocative graphic Monday, 21 May 2012. The following suggests that there are good timing signals for both gold and the dollar based on swings in the 60-day volatility.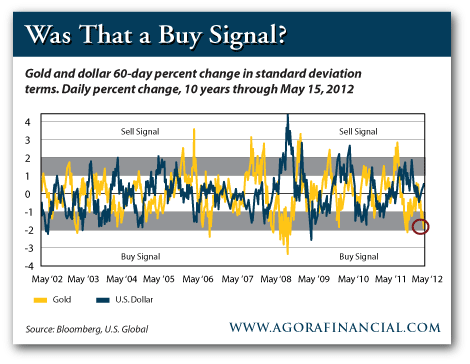 Click on graph for larger image.
This deserves some closer examination. I will return with some analysis later.
Disclosure: I have no positions in any stocks mentioned, and no plans to initiate any positions within the next 72 hours.