Calculated Risk
 has a graph that shows a relationship between unemployment and mortgage delinquencies, including foreclosures.  One inference from the graph is that a significant part of the mortgage problem is related to unemployment.
For large image, click
here.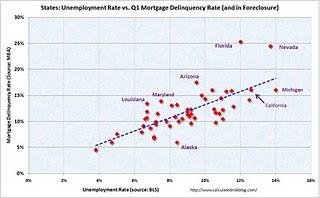 The two most dramatic outliers are Nevada and Florida, generally considered the two most over built states.
Disclosure:
No positions.