Recently I posted a list of 20 super high calorie drinks.  Now I've found a list of 40 
"Deadly Desserts" posted by the Daily Beast.  Seeing the list, I'm thinking that the habit that my wife and I have of splitting a dessert when we go out to dinner may still might not be healthy enough.  Maybe we shouldn't order dessert unless we go with another couple and split one dessert four ways.

Pictured is Applebee's Chocolate Chip Cookie Sundae, 1,660 calories.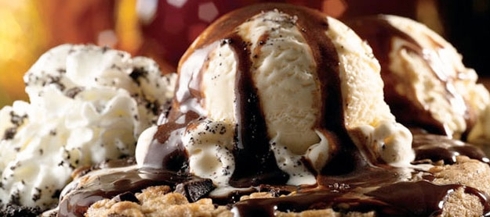 Disclosure: No positions.