Current Valuation of Gold Mining Equities offer substantial Upside
The chart below show just how much gold miners are currently undervalued in regards to the gold price. The equity/gold ratio calculated below (The Philadelphia Gold & Silver Mine Index divided by the Gold Spot price) shows that the equities have never in the last thirty years traded at such low levels.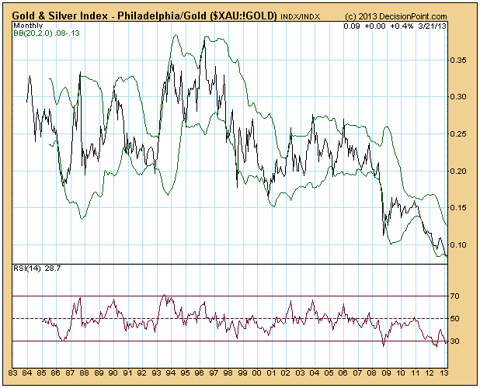 Junior Miners offer larger Potential
Normally Junior Gold Miners have a higher leverage (or beta) to the gold price than the Senior Gold Miners.
This can be seen on the chart below: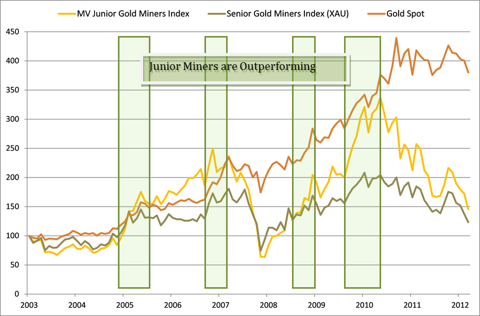 The green marked time-periods show where Junior Miners outperformed the Senior Miners. This usually occurs while the gold price is in a massive upward trend.
We expect this outperformance of Junior Miners to repeat itself in the next up leg of the gold price.