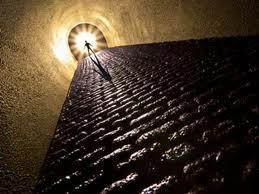 I, like many investors, professional and individual alike, have been skeptically bullish on this global QE/stimulus/money printing driven market for 4 years now, and all with one hand on the sell button. Although I may have missed some of the upside by focusing on investments that pay higher than normal dividends and interest, it has been the goal to participate while taking less risk.
The world economic situation is a contradiction in and of itself. After all, the answer to a debt problem cannot possibly be more debt, right? Life would be so easy if every time we had a recession the answer was simply to print more money without consequences, but it doesn't work that way.
The problem is that it can seem like all things are rosy for an extended period, like now. There is no limit to a house of cards being built, but the taller it gets it certainly could generate a false sense of security. It can kind of give you that, "This Time Is Different" feeling that Reinhart and Rogoff wrote about.
One of my favorite sayings is "The market can stay irrational for longer than you can stay solvent," and it obviously works in both directions. However, as a professional, I am constantly on the lookout for warning signs that armor is crinkling.
I am not shy to say that the hair on the back of my neck (if I had any) started standing on end last week when earnings, and more importantly revenue numbers, came out for both present and future predictions and were below expectations. Nearly 2 out of 3 companies has disappointed. This, I have said, will likely be one of the major warning signs. The problem is that it can go on longer than anyone thinks it can. Is this the beginning of the end?
Naturally it's better to be safe than sorry, at least on the surface. Yet, no one wants to sit on the sidelines while the market goes up no matter what they say. Realize however, that there is no bell that rings when it's time to get out. We must keep in mind that this bull market is much older than the average and that we are certain to see some sort of spending cuts and tax increases next year which will slow down an already anemic economy, so it is time to revisit your personal exit strategy.
Timing is everything. So when do you pull the trigger? Well, at the moment the market does have a couple of things going for it. We see a sea of liquidity with no place else to go. More importantly, too many people are waiting for it to happen. If a crash occurred soon, a huge majority of investors would be right, and the market never makes the majority right.
So, even though this current correction has been ugly and other warning signs are there, I would not be surprised to see new highs after the election. After that, it may finally be time to take some risk off the table and be happy with above money market rates and inflation. I know the market historically says it generates about a 10% return, over the very long term, but for that there is simply way too much risk.
In the bigger picture, the natural demographic trends of the largest generation in history moving past their peak spending years can only be met with slower growth and higher unemployment and deflation, which I discuss in depth in Facing Goliath - How to Triumph in the Dangerous Market Ahead. Not until the echo-boomers - the 90 million kids of the baby boomers - start spending in about five years will the economy fully recover and start growing again. Hallelujah for federal stimulus, while it lasts.
Investor Strategy
With the election over attention has focused on the Fiscal Cliff causing investors nervousness. However, this issue is so large that our elected officials will definitely come up with some compromise, and when they do stocks will rally sharply into the first quarter. Therefore, investors should participate depending on their risk levels. With Obama back in, commodity stocks are set to pop such as Goldcorp Inc. (NYSE:GG), Barrick Gold Corp. (NYSE:ABX), SPDR Gold Shares (NYSEARCA:GLD), Power Shares Double Gold (NYSEARCA:DGP), Market Vectors Gold Miners ETF (NYSEARCA:GDX), Newmont Mining Corp. (NYSE:NEM), Freeport-McMoRan Copper & Gold Inc. (NYSE:FCX), plus Silver Wheaton Corp. (SLW), ProShares Ultra Silver (NYSEARCA:AGQ), and Fortuna Silver Mines (NYSE:FSM).
There is also a big opportunity in growth and particularly tech stocks right now. Many are selling off in anticipation of a higher capital gains rate next year and these leading companies look very attractive: Apple (NASDAQ:AAPL), it is getting a small hit at the moment from some internal turmoil, but setting up most likely as one of the best buys of the year. Also Google (NASDAQ:GOOG), Intel Corporation (NASDAQ:INTC), Qualcomm (NASDAQ:QCOM), Microsoft (NASDAQ:MSFT), Cisco Systems (NASDAQ:CSCO), Dell (DELL), Caterpillar (NYSE:CAT), General Electric (NYSE:GE), Yahoo (YHOO), Red Hat Inc. (NYSE:RHT), Schlumberger (NYSE:SLB), and VMware Inc. (NYSE:VMW). For more broader exposure, fall on ETFs like the SPDR S&P 500 (NYSEARCA:SPY), SPDR Select Sector Fund - Financial (NYSEARCA:XLF), iShares MSCI Emerging Index Fund (NYSEARCA:EEM), Emerging Markets Consumer ETF (NYSEARCA:ECON), Brazil (NYSEARCA:EWZ), PowerShares QQQ Trust Series 1 (NASDAQ:QQQ), iShares Russell 2000 (NYSEARCA:IWM), and iShares FTSE China 25 Index Fund (NYSEARCA:FXI).
Those who "Invest for need and not for greed" and do not need all of the risk of the market simply stick with the proper investments that meet your needs, not your greed. Less-than-speculative investors will do better in the likes of income shares like MLPs like Terra Nitrogen (NYSE:TNH), CVR Partners (NYSE:UAN), Legacy Reserves (NASDAQ:LGCY), Vanguard Natural Resources (NYSE:VNR), and BrietBurn Energy (BBEP), as well as healthcare REITs related to the aging baby boomers, such as Healthcare Properties (NYSE:HCP), Senior Housing (NYSE:SNH), and IShares Healthcare (NYSEARCA:IYH).
Disclosure: I have no positions in any stocks mentioned, and no plans to initiate any positions within the next 72 hours. I wrote this article myself, and it expresses my own opinions. I am not receiving compensation for it. I have no business relationship with any company whose stock is mentioned in this article.