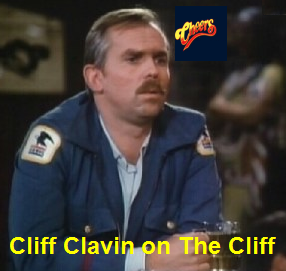 I suppose we could ask Cliff what his views might be, and they might actually be as rational as some of the stuff I've been reading. I see a leading Democrat, Senator Patty Murray (Washington), stated it would be okay to go over the cliff, then return later to work something else out. Some say the most likely compromise would be an extension of everything, but that would just leave things hanging out there. Obama believes he has a mandate rightly or wrongly, and if that's the case, he would use it right away rather than wait. In the meantime, those wanting a higher millionaire's tax (Buffett et al) haven't flooded pay.gov yet with their voluntary contributions.
The U.S. experienced one of those semi-holidays, Veteran's Day, with most markets open, while bond markets were closed. In Japan the economy contracted 3.5%, pushing the country to five recessions in 15 years. That must be some kind of failed Keynesian record. China reported a 19% decline in credit, which shows what's happening to consumers there. India noted a decline of .4% in industrial production vs. +2.8% expected. Meanwhile, inflation rose to 9.75% -- they don't do "core" rates as done in the U.S. -- silly them!
Meanwhile in the eurozone, no deal has been reached for Greece, despite the vote, and Spanish bonds sunk in price, but U.S. stocks shrugged off all this bad news as the machines were fully engaged.
The dollar (NYSEARCA:UUP) rallied slightly, while gold (NYSEARCA:GLD) fell slightly. Commodities (NYSEARCA:DBC) were slightly weaker, led down by oil (NYSEARCA:USO) and grains (NYSEARCA:JJG), primarily. Bonds (NYSEARCA:IEF) and (NYSEARCA:TLT) were flat overall. Stocks were led higher by biotech (NASDAQ:IBB), and lower by homebuilders (NYSEARCA:ITB). Overall, not much happened on this holiday.
Volume was light, and breadth per the WSJ was slightly negative.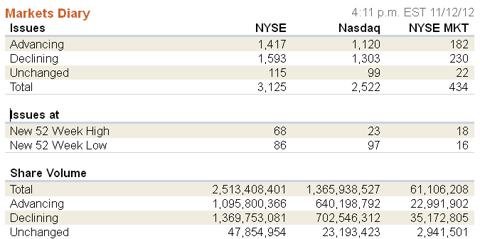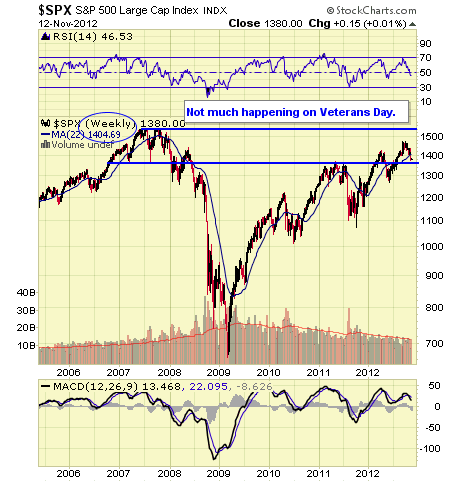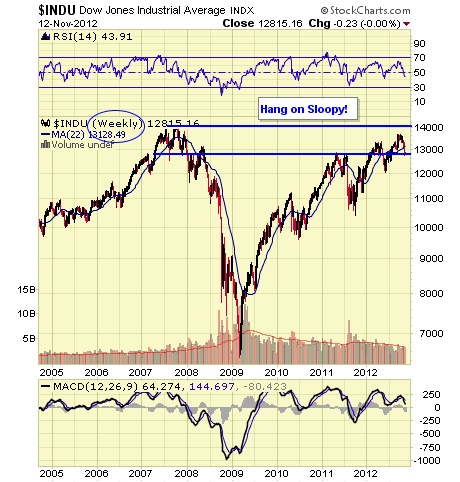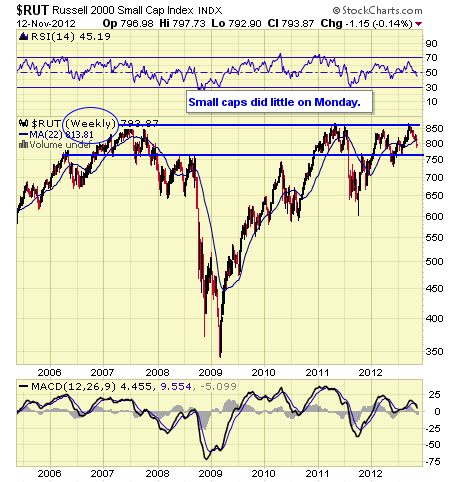 Continue to U.S. Sector, Stocks & Bond ETFs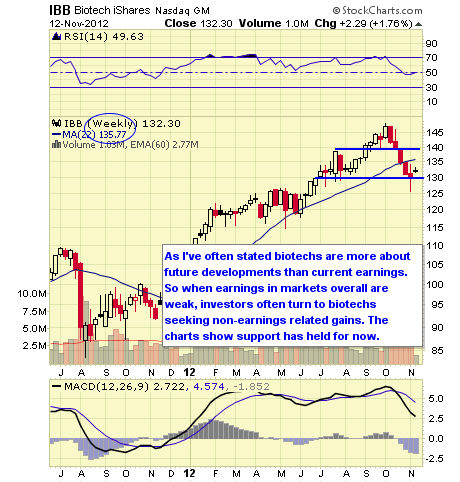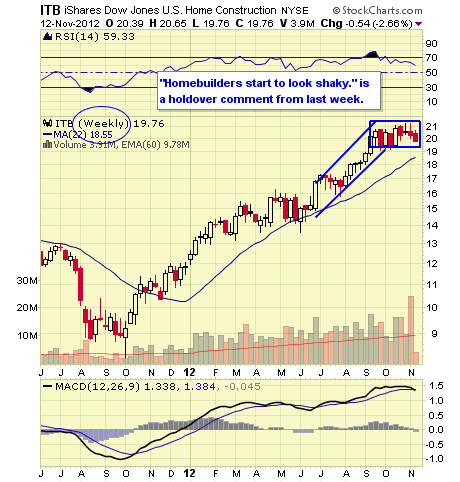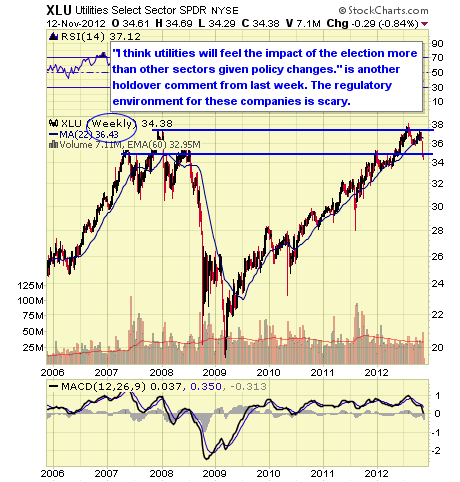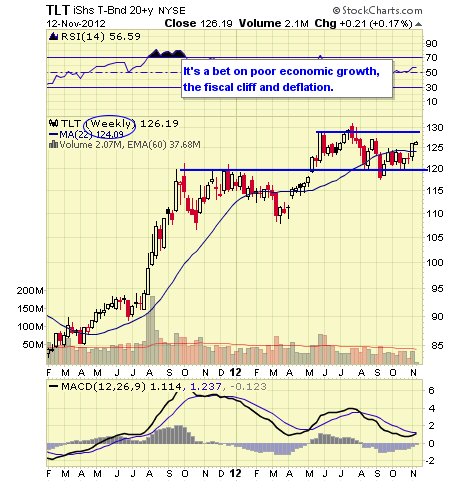 Continue to Currency & Commodity Market ETFs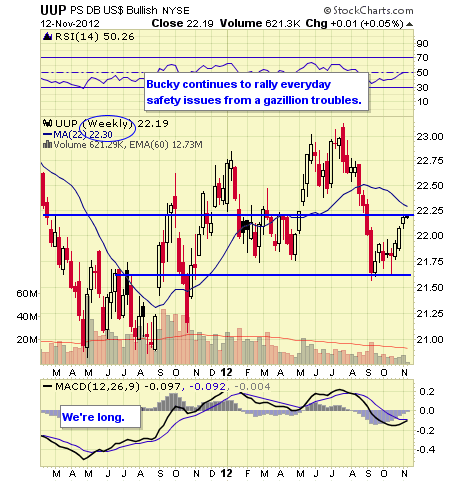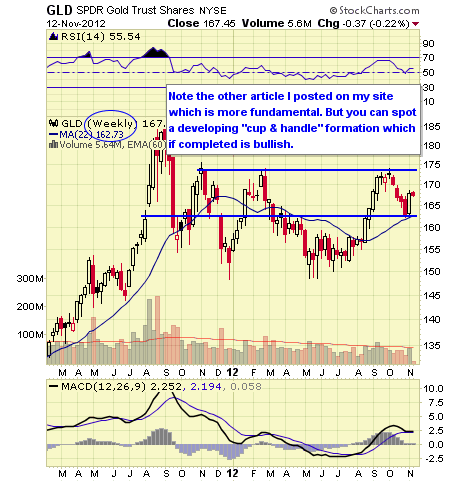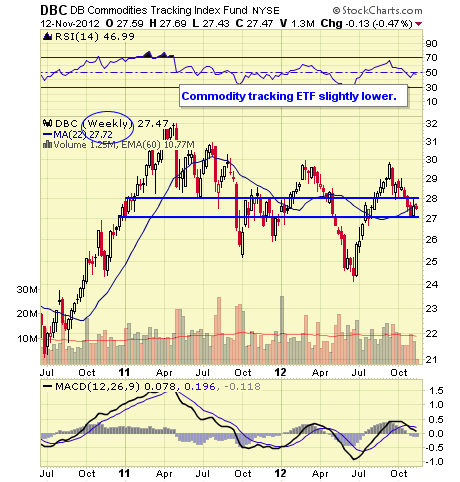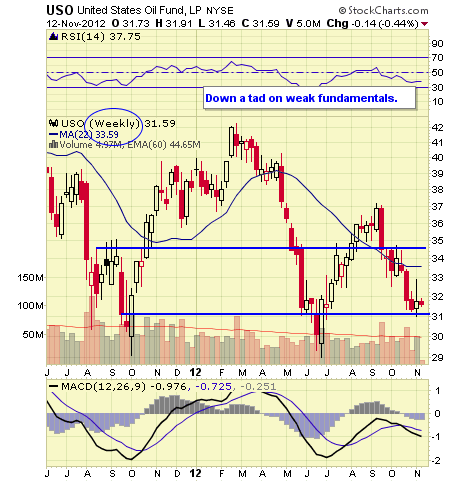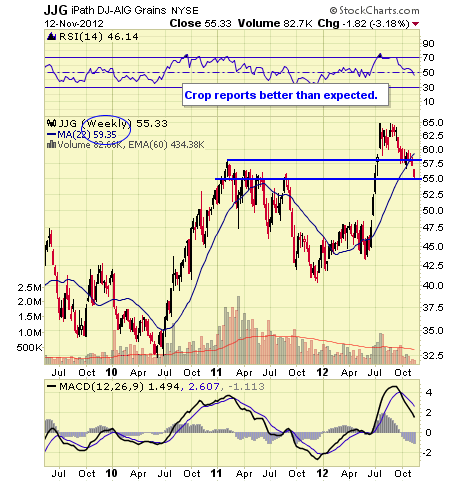 Continue to Overseas Sectors & ETFs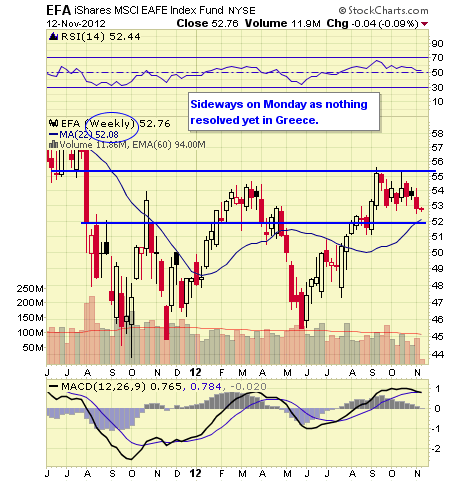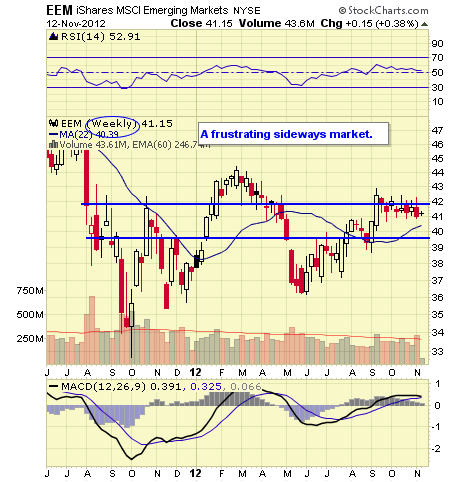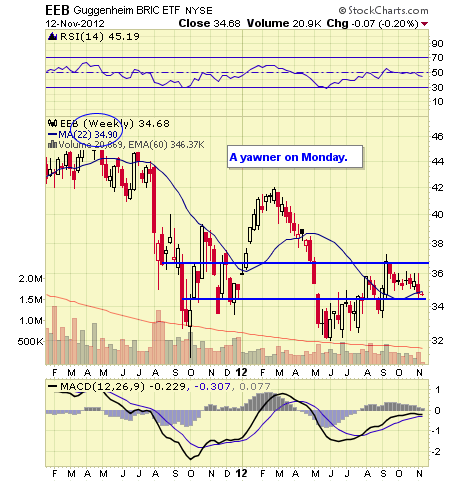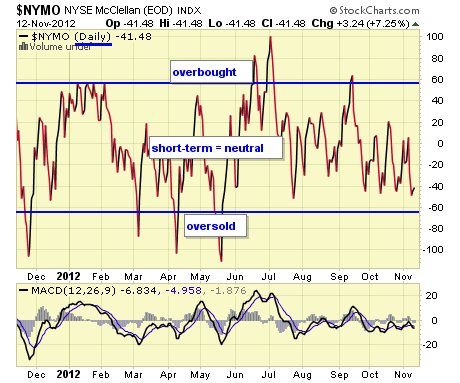 The NYMO is a market breadth indicator that is based on the difference between the number of advancing and declining issues on the NYSE. When readings are +60/-60, markets are extended short-term.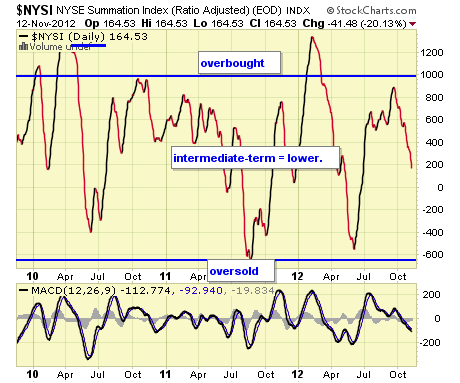 The McClellan Summation Index is a long-term version of the McClellan Oscillator. It is a market breadth indicator, and interpretation is similar to that of the McClellan Oscillator, except that it is more suited to major trends. I believe readings of +1000/-1000 reveal markets as much extended.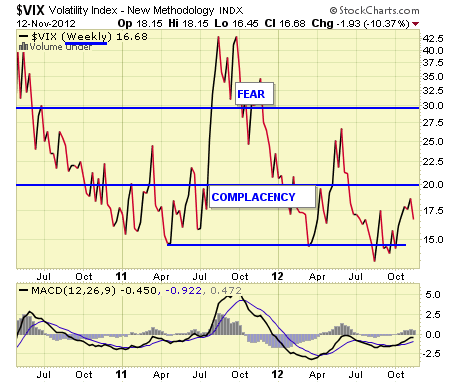 The VIX is a widely used measure of market risk, and is often referred to as the "investor fear gauge." Our own interpretation is highlighted in the chart above. The VIX measures the level of put option activity over a 30-day period. Greater buying of put options (protection) causes the index to rise.
Concluding Remarks
There was some chatter about the lower VIX Monday, but then if you look to longer dated VIX options, you'll see it's rising almost like contango with futures.
There isn't much in the way of economic data for Tuesday, but more will hit markets from Wednesday forward, including options expiration on Friday.
Disclaimer: The ETF Digest maintains an active ETF trading portfolio and a wide selection of ETFs away from portfolios in an independent listing. Current "trading" positions in active portfolios, if any, are embedded within charts: Lazy & Hedged Lazy Portfolios maintain the follow positions: VT, MGV, BND, BSV, VGT, VWO, VNO, IAU, DJCI, DJP, VMBS, VIG, ILF, EWA, IEV, EWC, EWJ, EWG, & EWU.
The charts and comments are only the author's view of market activity and aren't recommendations to buy or sell any security. Market sectors and related ETFs are selected based on his opinion as to their importance in providing the viewer a comprehensive summary of market conditions for the featured period. Chart annotations aren't predictive of any future market action rather, they only demonstrate the author's opinion as to a range of possibilities going forward.
Disclosure: I have no positions in any stocks mentioned, and no plans to initiate any positions within the next 72 hours. I wrote this article myself, and it expresses my own opinions. I am not receiving compensation for it. I have no business relationship with any company whose stock is mentioned in this article.