Renewable oils innovator Solazyme (SZYM) sent a very clear signal to its investors on November 14. For a company whose investor sentiment has wavered in recent months over a lack of a news catalyst, the company made an intentional effort to shock-and-awe those who were bracing for word of some unknown setback. Prior to the earnings release, the company had appeared relatively silent as its share price precariously slipped nearly 50% since the prior earnings report. No credible justification was made apparent for the massive share price decline. However, in a series of two separate announcements made after the market close on the day of the quarterly report's release, the company proudly proclaimed two additional decisive victories in rapid succession.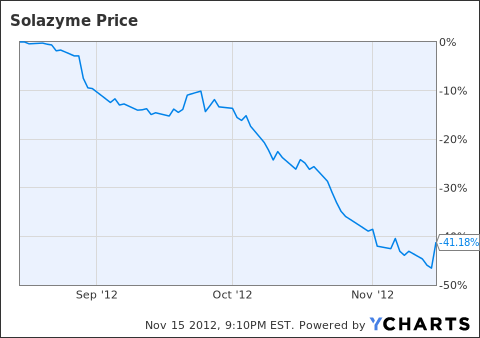 The company announced it was increasing its manufacturing capacity target from 100,000 metric tons to 300,000 metric tons with its joint venture partner Bunge (BG). Additionally, Solazyme declared that it had signed strategic collaboration, manufacturing, and market development agreements with Archer-Daniels-Midland Company (ADM). In this one-two punch in the industry-wide battle to bring online manufacturing capacity, Solazyme brought Christmas home early by snagging another premiere partner found in ADM and significantly enhancing its relationship with Bunge. Above all, these unanticipated plans fully demonstrated the company's ability to leverage itself through the strengths of its partners.
For Solazyme, the announcements had the immediate impact of proving the company on several fronts. Through the ADM agreements, Solazyme's operations gained increasing diversification to protect against risk. The company would be running its unique carbohydrate-to-oil technology platform on a feedstock of corn-based dextrose. Previously, the company was solely reliant on the market's whim over sugarcane prices. Additionally, the company embraced geographic diversification of its technology's use by bringing large scale manufacturing back home to the United States. In doing so, the company further spreads its geopolitical risk and strengthens its operational logistics to its target markets.
Perhaps even more importantly, through these two back-to-back announcements, Solazyme sends a clear message to industry that its proprietary technology has become trustworthy. For Bunge to pursue an expansion of the current joint venture agreement by tripling capacity expectations, the company acknowledges the importance it sees in Solazyme's revolutionary capability to produce customized oils. Yet for Bunge to expand the relationship prior to the completion of the initial 100,000 metric ton facility, the agricultural conglomerate sends an even clearer indication that it believes Solazyme's platform is beyond the point of an early technology risk.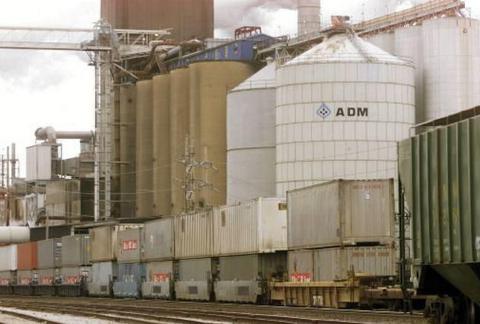 As for ADM, the assigning of its most coveted asset in the industry found in its idle Clinton, Iowa manufacturing facility brings Solazyme's reputation one notch higher. ADM had previously ended its relationship with bioscience company Metabolix (MBLX) in early January 2012 citing concerns over the financial returns. Yet even as ADM laid off 1,000 workers during this time period and would subsequently endure the brunt of one of the worst droughts in modern history, the company's upcoming relationship with Solazyme leaves room for one more surprise. As Solazyme CEO Jonathan Wolfson stated in its latest conference call, ADM has expressed its willingness to have some of its services be paid in Solazyme's stock rather than cash.
For Solazyme, this beneficial capability allows the company to preserve its precious cash in a time in which the industry is struggling to do so. In essence, the company is able to partially acquire an already-built manufacturing capability through the issuance of equity and the preservation of its capital. This would seem somewhat strange for ADM to allow were it not for the fact that the company has a high level of confidence in Solazyme's future prospects. This is especially so given the tight monetary constraints that ADM is already facing.
All things considered, Solazyme's barrage of good news exists as a powerful statement to the investment community and to industry alike. While Solazyme now stands with a meager market capitalization of $473 million, the company's future potential remains robust and quickly approaching its realization. Solazyme is rapidly developing its ability to supply value-added oil replicates. The technology is performing at scale and top tier businesses are beginning to gain confidence in the platform. Positive momentum endures as partnerships grow. All along the way, the company has given reason for a stronger valuation that has failed to take root.
Disclosure: I am long SZYM, BG. I wrote this article myself, and it expresses my own opinions. I am not receiving compensation for it (other than from Seeking Alpha). I have no business relationship with any company whose stock is mentioned in this article.