We examine the latest developments in the natural gas market.
Natural gas fell slightly after the Energy Information Administration reported that operators withdrew 18 billion cubic feet from storage last week, within the 10 to 29 bcf range that most analysts were expecting.
That was the earliest seasonal withdrawal since 2007. Last year at the same time, inventories rose by 12 bcf, while the five-year average is for an increase of 21 bcf.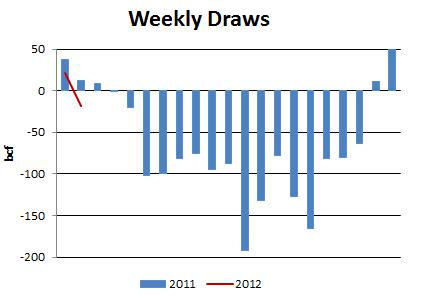 In turn, inventories now stand at 3911 bcf, which is 68 bcf above the year-ago level and 210 bcf above the five-year average (calculated using a slightly different methodology than the EIA).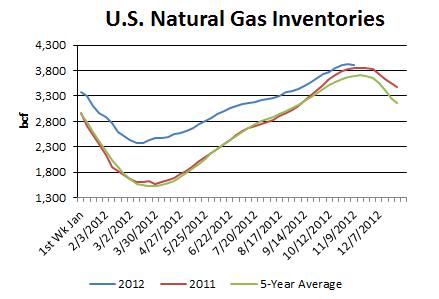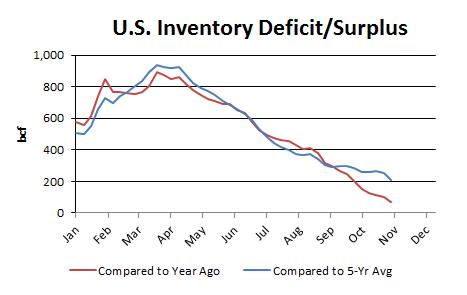 The weather last week was colder than seasonal norms, but going forward, the NOAA continues to forecast warmer-than-normal temperatures in its six- to 10-day outlook.
NOAA 6- TO 10-DAY OUTLOOK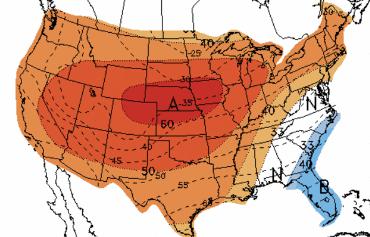 Still, expectations are that this winter will be colder than last year, which was the fourth-warmest on record.
According to Baker Hughes, the number of rigs drilling for natural gas in the U.S. fell by 11 last week to 413, a fresh 13-year low.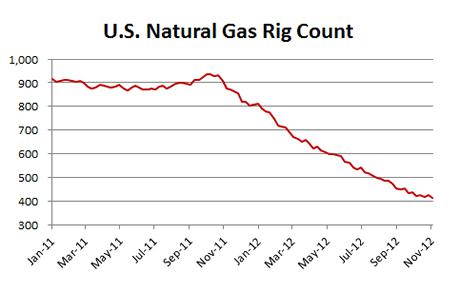 NATURAL GAS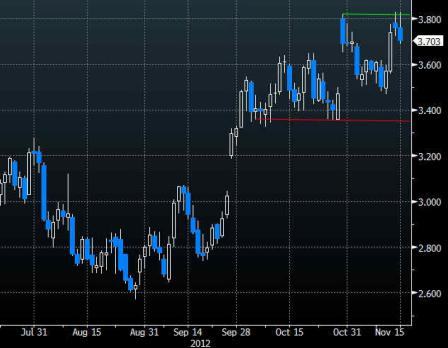 Bottom Line: Natural tested the one-year high at $3.80/mmbtu today, but failed to break through. As the inventory surplus continues to decline and turns into a deficit in the coming weeks, we anticipate that prices will rally past that level and onto $4 and above.