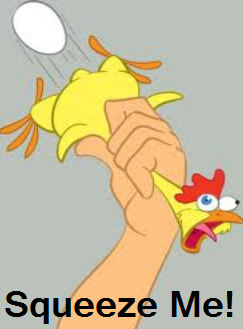 There are three issues that are front and center: the fiscal cliff, Greece, and the Middle East.
Bulls are reading too much into the political "happy talk" from Friday. Republican and Democratic leaders' positions are deeply dug in. Listen to House member talking points away from the Rose Garden, and you'll note that there will be no compromise without tax increases on the wealthy (Pelosi et al) or spending cuts (Boehner). So despite Friday's gathering reflecting goodwill and the best of intentions, nothing has changed. Indeed, there is still a wide divide, as noted via the AP here.
A Greece debt negotiation after many months and moving deadlines still has no resolution. Like the fiscal cliff in the U.S., they all would like things moved further into the future. As some point, the music must stop. The troika hasn't found any solution to grant the country funds to meet its obligations this week. The latest news from Greece included a Greek official stating the government won't accept an IMF request of a 20,000 reduction in state workers.
In the Middle East, the fighting continues and each side is looking for an honorable cease fire.
There was some optimistic economic data in the U.S., as Existing Home Sales increased (4.79M vs. 4.70M expected, and prior 4.75M), and the Housing Market Index rose (46 vs. 42 expected, and prior 41). This is impressive, but a glance at the chart below reveals the Home Market Index is only back to levels seen in 2001.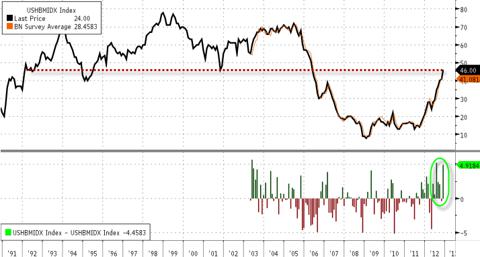 In other news, the WSJ reported in a headline story, "Investment Falls Off a Cliff", it was noted how much U.S. companies are cutting spending at the fastest pace since the recession. Of course, this is an extremely negative story that bulls have shrugged off, believing instead the rosy Rose Garden scenario.
Stocks reacted positively to the overall tone from Friday's Rose Garden "happy talk," rallying sharply on light volume. Those sectors up most (technology) were those that were weakest previously, as a significant short-squeeze was put in play. Bulls must believe it's better to pay more taxes than fret about spending cuts.
The dollar (NYSEARCA:UUP) was sharply lower, while gold (NYSEARCA:GLD) rallied as Bucky dropped. Commodity (NYSEARCA:DBC) prices rallied across the board as the dollar fell. Oil (NYSEARCA:USO) was sharply higher, also on the weaker dollar, not to mention Middle East tension. Bonds (NYSEARCA:TLT) fell, as it was "risk on" once again for markets.
As indicated, volume was unimpressive given the scope of the rally, but this is in keeping with many previous market melt-ups. Breadth per the WSJ was quite positive, and may have approached a 90/10 in some sectors. One thing you can take to the bank is markets are no longer oversold.
(click image to enlarge)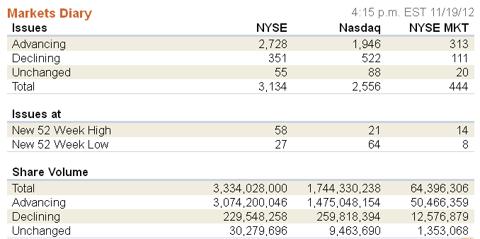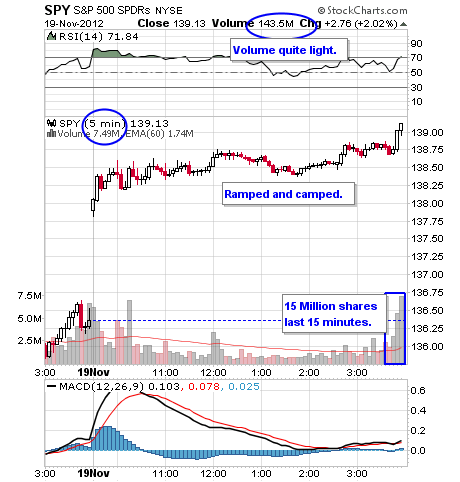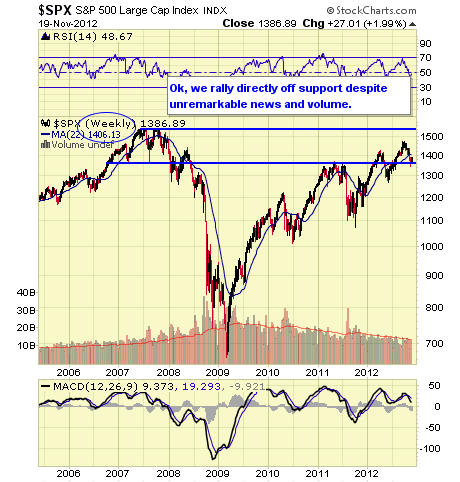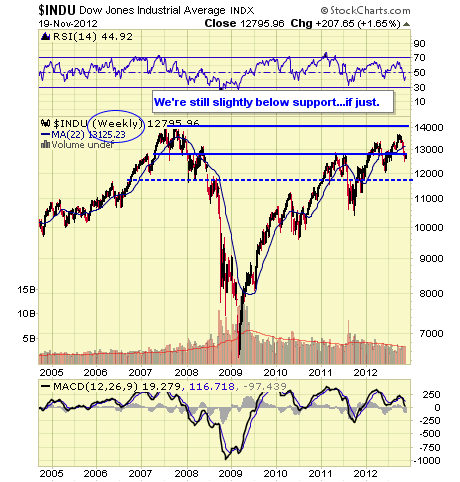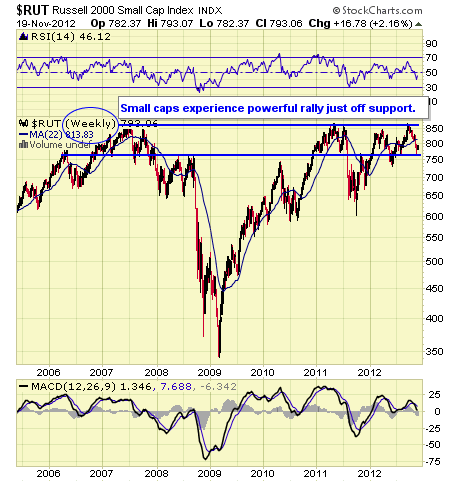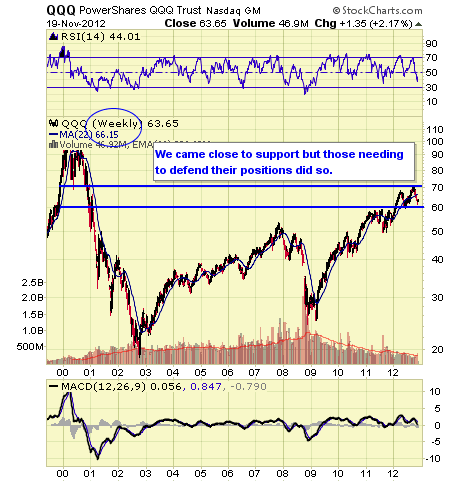 Continue to U.S. Sector, Stocks & Bond ETFs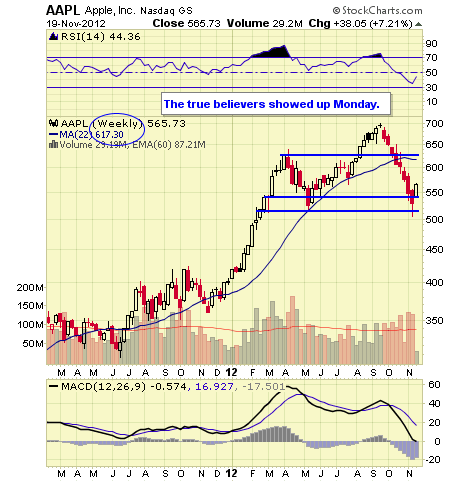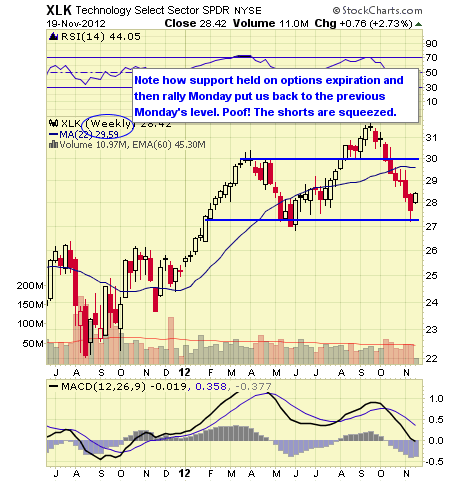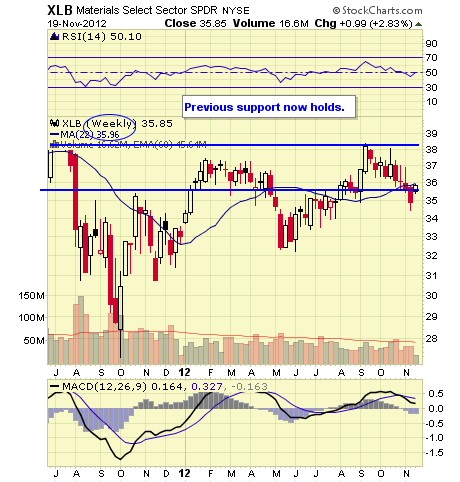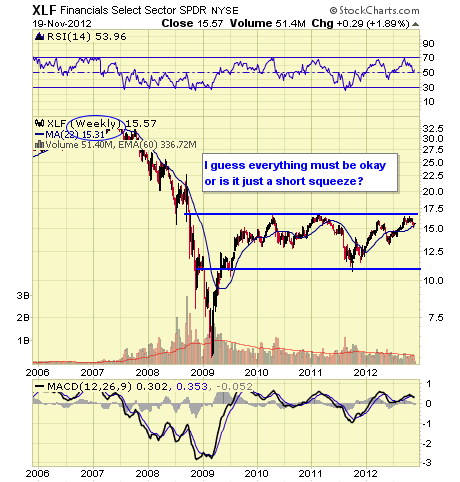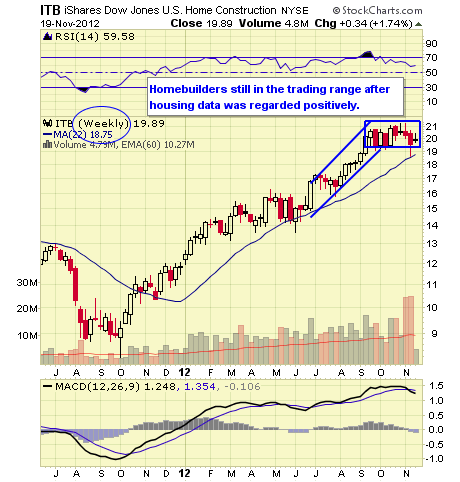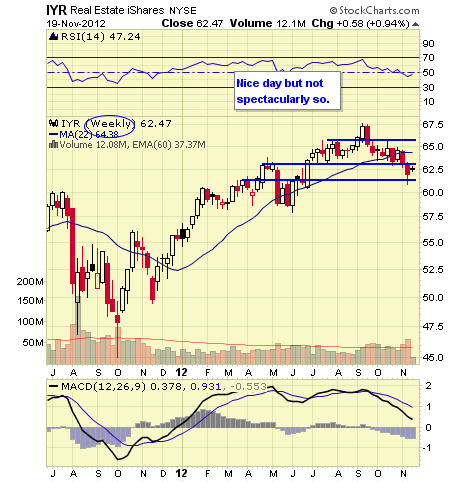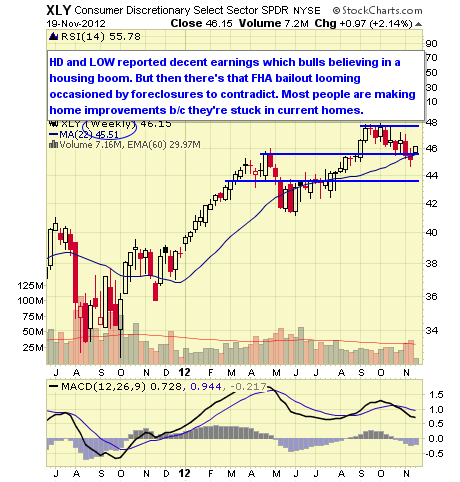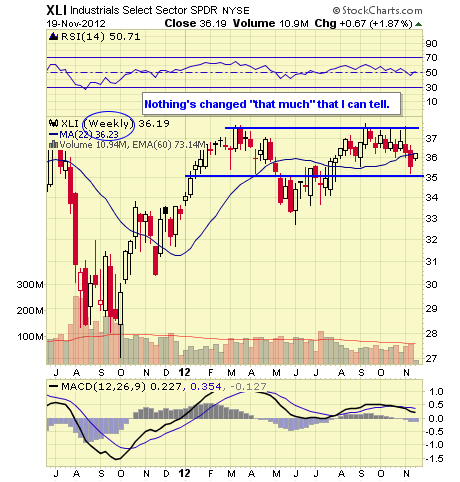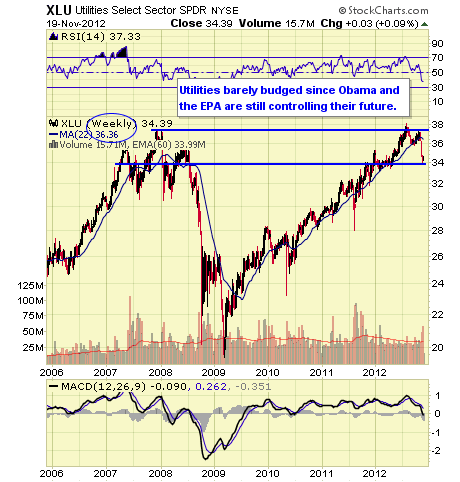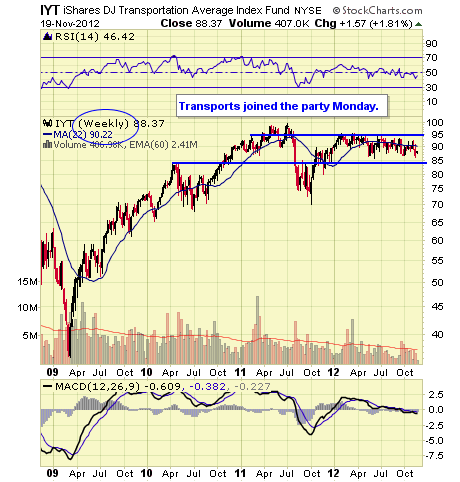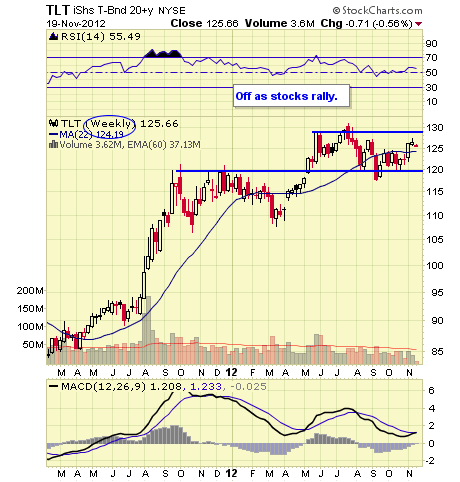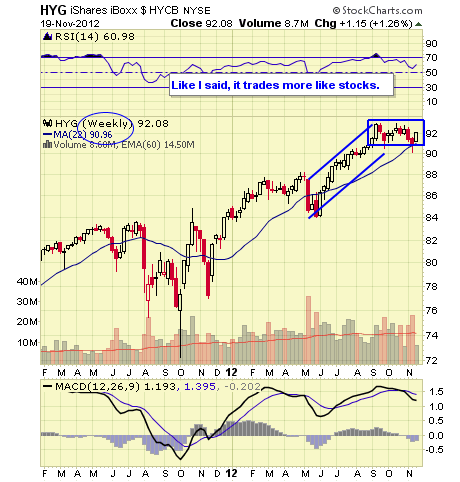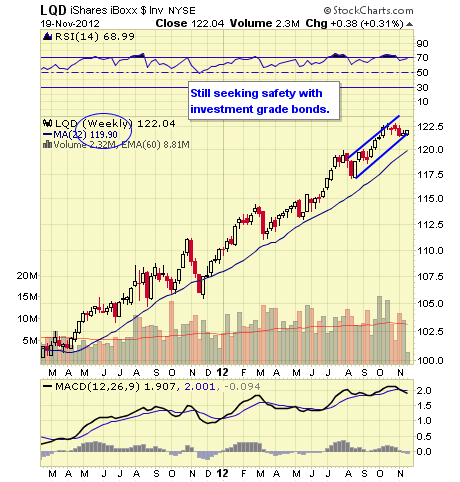 Continue to Currency & Commodity Market ETFs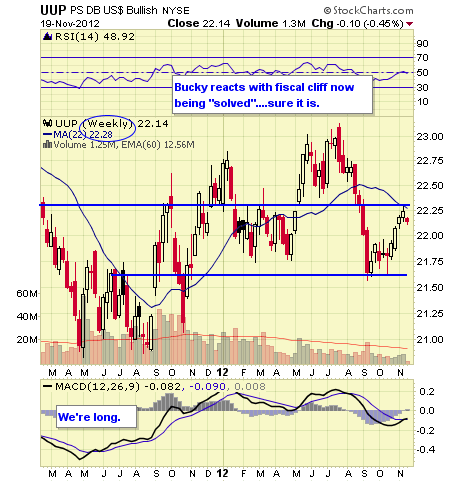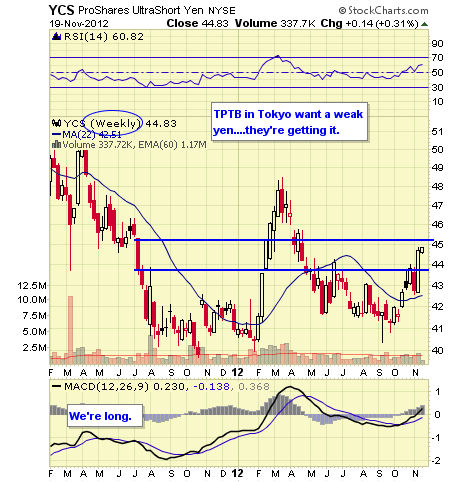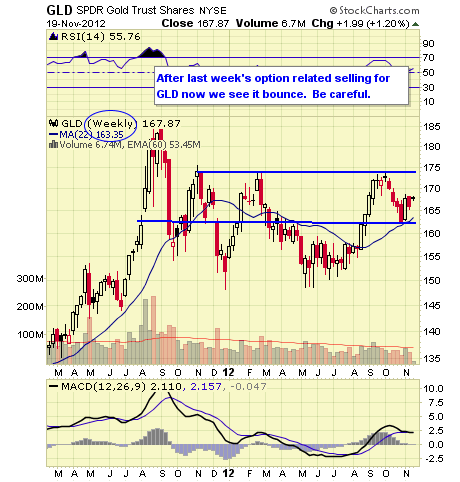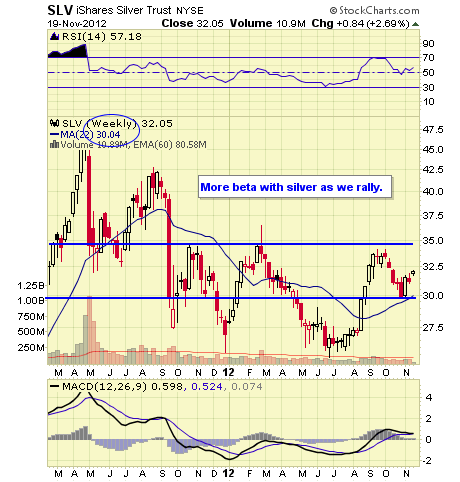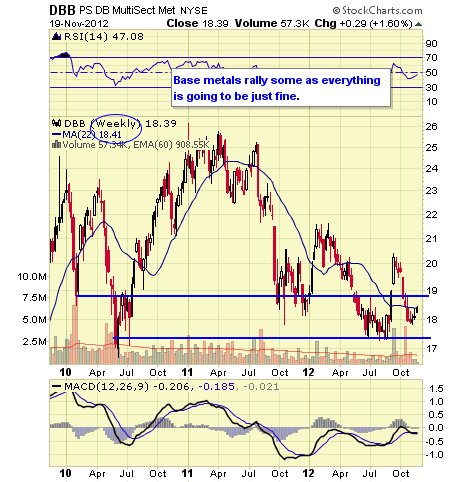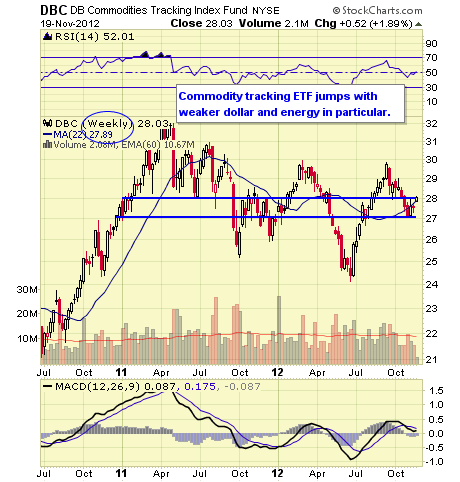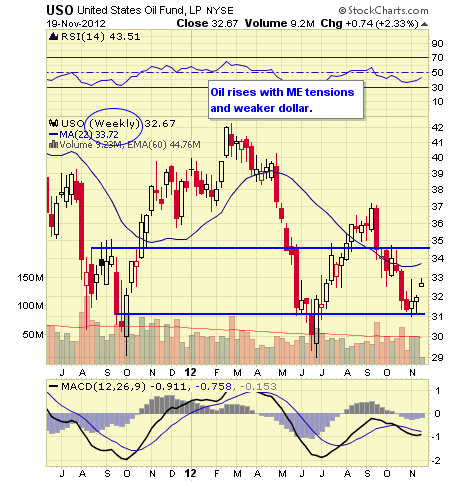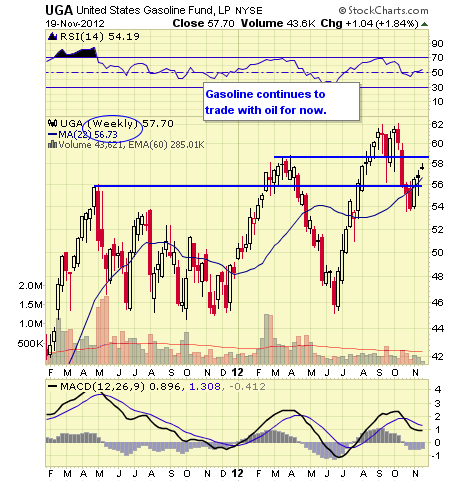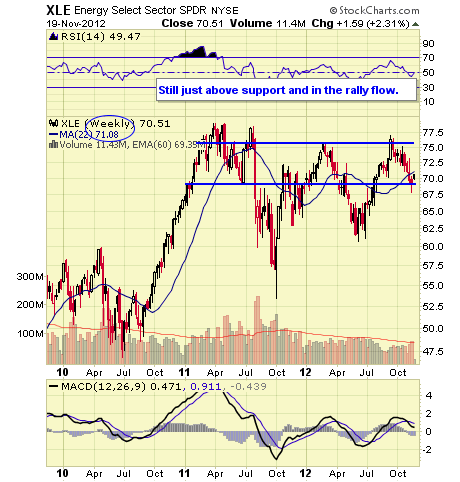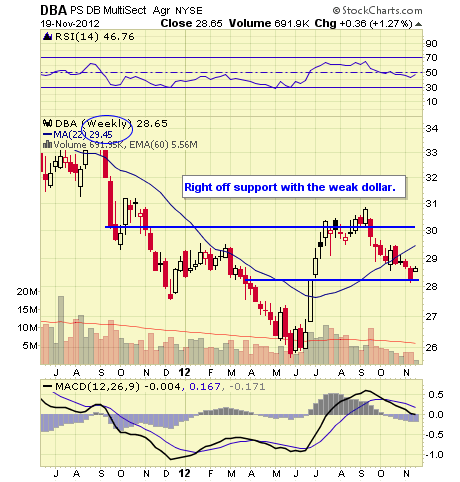 Continue to Overseas Sectors & ETFs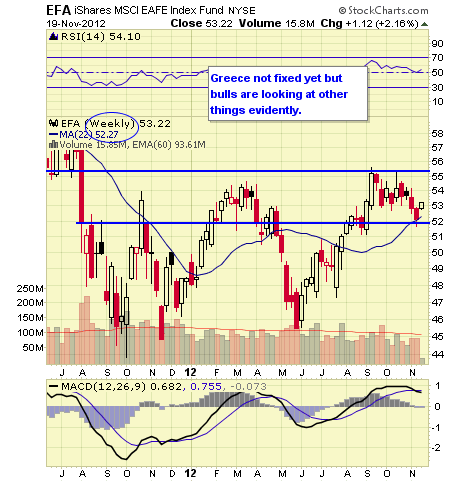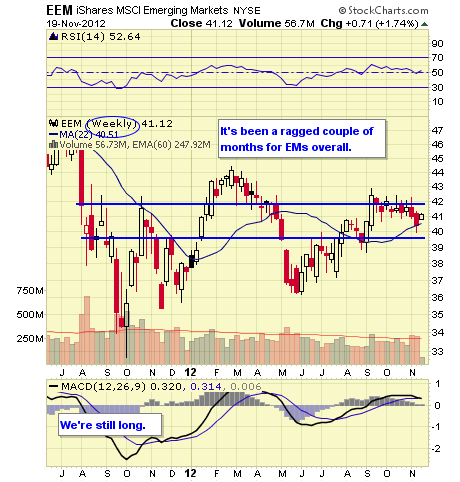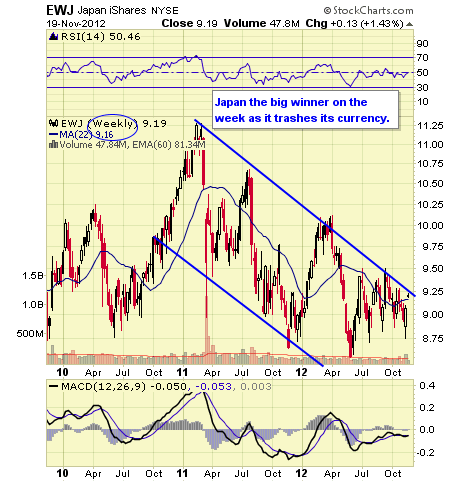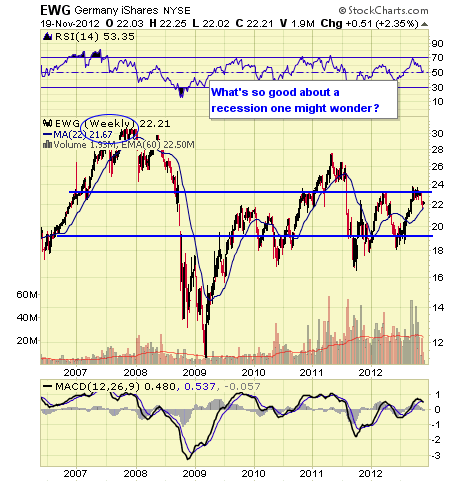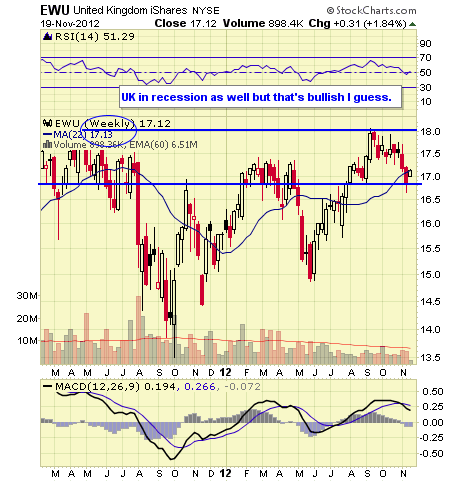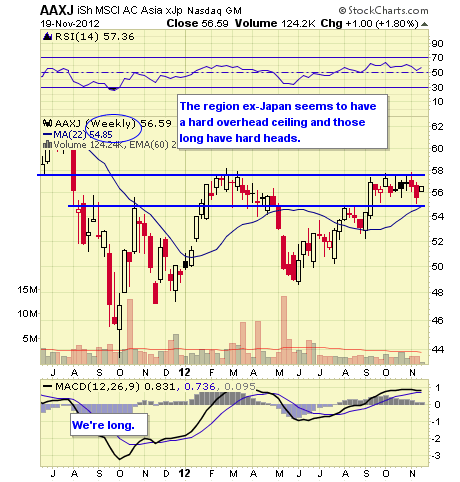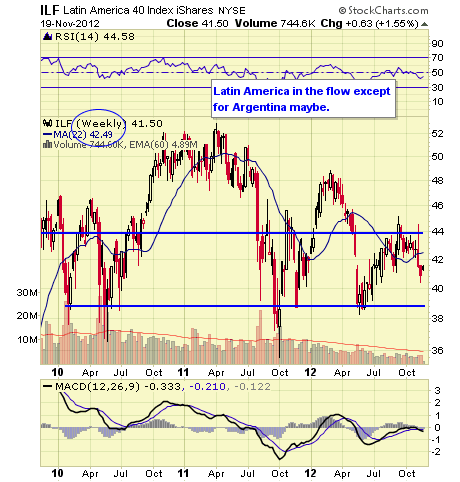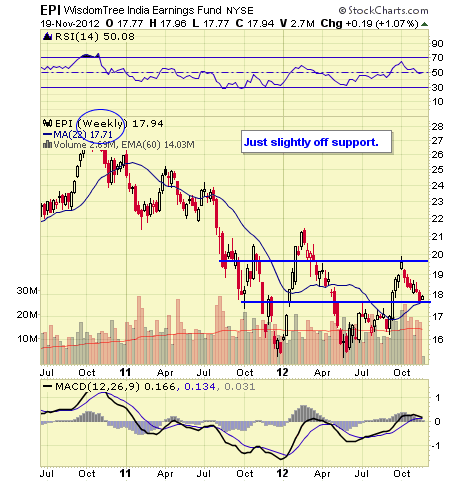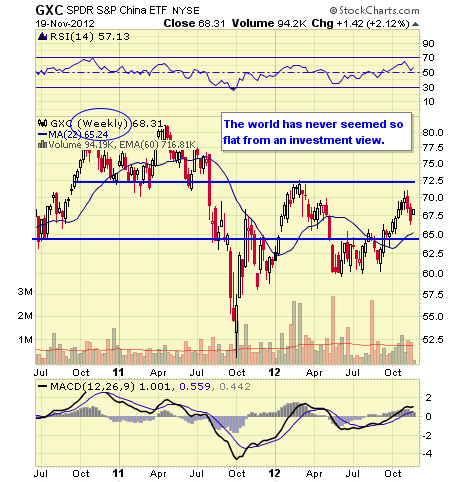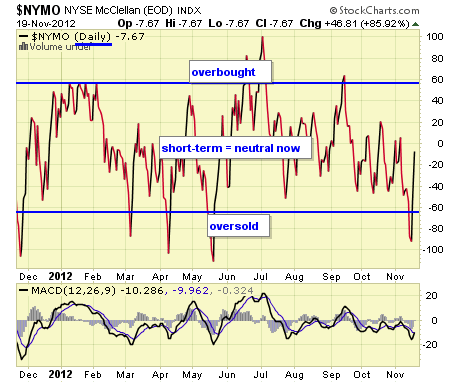 The NYMO is a market breadth indicator that is based on the difference between the number of advancing and declining issues on the NYSE. When readings are +60/-60, markets are extended short-term.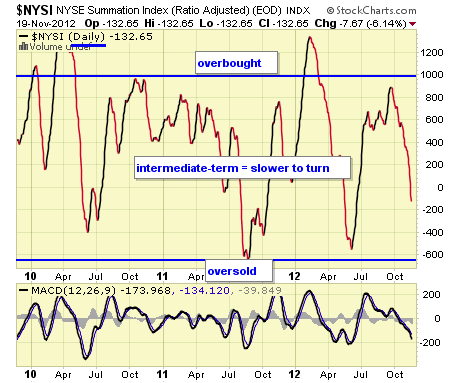 The McClellan Summation Index is a long-term version of the McClellan Oscillator. It is a market breadth indicator, and interpretation is similar to that of the McClellan Oscillator, except that it is more suited to major trends. I believe readings of +1000/-1000 reveal markets as much extended.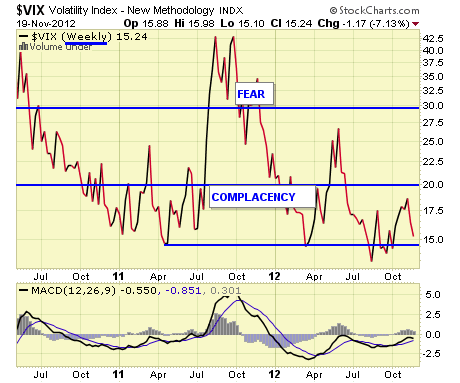 The VIX is a widely used measure of market risk, and is often referred to as the "investor fear gauge." Our own interpretation is highlighted in the chart above. The VIX measures the level of put option activity over a 30-day period. Greater buying of put options (protection) causes the index to rise.
Concluding Remarks
Looking at just the VIX, you'd never know there had been a problem with markets. The NYMO did its job in calling for an oversold rally of some degree, but not of this magnitude or from this news. I doubt the Republicans are going to roll over and succumb to higher taxes without a fight. So the belief that the fiscal cliff situation is now suddenly fixed due to a Rose Garden love in strikes me as naive.
There's just two more days of trading for all practical purposes this week.
Housing was much in the news today, and things seemed to be getting better. But it remains curious that the FHA is looking for a multi-billion dollar bailout due to foreclosures. There is more with Housing Starts Tuesday and the Bernank will speak at noon ET.
Not that these things seem to matter anymore but as this is written, Moody's downgraded France from AAA to AA1 with an outlook of negative. Egan-Jones is ahead of the pack as usual with a BBB+ rating.
Disclaimer: The ETF Digest maintains an active ETF trading portfolio and a wide selection of ETFs away from portfolios in an independent listing. Current "trading" positions in active portfolios, if any, are embedded within charts: Lazy & Hedged Lazy Portfolios maintain the follow positions: VT, MGV, BND, BSV, VGT, VWO, VNO, IAU, DJCI, DJP, VMBS, VIG, ILF, EWA, IEV, EWC, EWJ, EWG, & EWU.
The charts and comments are only the author's view of market activity and aren't recommendations to buy or sell any security. Market sectors and related ETFs are selected based on his opinion as to their importance in providing the viewer a comprehensive summary of market conditions for the featured period. Chart annotations aren't predictive of any future market action rather, they only demonstrate the author's opinion as to a range of possibilities going forward.
Disclosure: I have no positions in any stocks mentioned, and no plans to initiate any positions within the next 72 hours. I wrote this article myself, and it expresses my own opinions. I am not receiving compensation for it. I have no business relationship with any company whose stock is mentioned in this article.