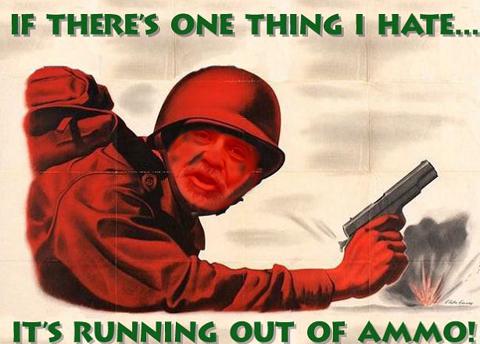 Fed Chairman Bernanke spoke at the NY Economic Club Tuesday, citing the need for Congress to deal quickly with the "fiscal cliff" issues. He also mentioned that unemployment is much too high by a factor of 2-2.5%. One can infer from the employment comment, which corresponds to other Fed governors', that QE will continue until the rate is below 6%.
As to the fiscal cliff and the mess we've created for ourselves, one observer sums things up as noted below:
"In my view, we are likely to experience some difficult disruptions in the global economy in the transition from an unsustainable economic environment to a sustainable one. Underneath the veneer of a relatively stable U.S. economy is the fact that government deficits presently support about 10% of that activity. The Fed has pushed the monetary base to the largest fraction of GDP in history, and financial assets have been driven to some of the lowest prospective returns ever observed. These policies have bought time, but we have done nothing with it, because somehow everyone has become convinced that the house of paper is real even though we all watched it being built.

Getting past the "fiscal cliff" is the comparatively easy part. There exists a deep-seated complacency of investors that everything will turn out just fine once the minor sideshow of the "fiscal cliff" is resolved.

So whatever might happen automatically would be meaningless shortly thereafter anyway. There will likely be a combination of modest spending cuts, modest high-income tax increases, and limits on deductions for second homes. There will be a brief episode of joy and celebration by investors that they have been released from their chains, and shortly thereafter the data will remind us that the global economy is in recession, and that the U.S. economy entered a recession during the third quarter -- well before Sandy was even on the weather map."

John Hussman

Hussman Funds

(Read the entire post here)
Hussman's essay leads nicely to current eurozone fun and games. Finance ministers there are busy trying to "fix" Greece's $19.2 billion budget shortfall. Their pathetic and amusing options, as noted by Bloomberg include: 1. Recycling ECB profits from previous buys of Greek bonds, 2. Charging Greece lower interest rates on repayment, 3. Extending repayment deadlines. All of this is laughable and hard to make up, but there you have it. Ministers and politicians keen to keep the charade going will do the weirdest things, then pronounce the entire folly fixed until it isn't.
In the U.S., Housing Starts rose (894K vs. 840K expected, and prior revised lower to 872K). Most of this increase was in the Midwest, and especially in the West. (Dare I suggest Las Vegas, Phoenix and Stockton?) Housing Permits declined (866K vs. 865K expected, and prior revised lower to 890K).
(click image to enlarge)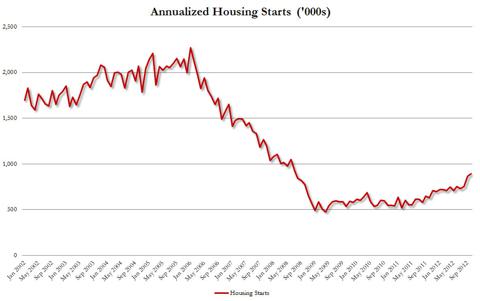 Meanwhile, Hewlett Packard (NYSE:HPQ) disclosed serious accounting "improprieties" at Autonomy Corp., resulting in a charge of $8.8 billion, and the stock cratered almost 12%. Autonomy Corp. was a recent acquisition by HPQ and apparently misrepresented its financial condition, meaning the company didn't do an adequate due diligence job.
Along the same lines was the revelation of the largest hedge fund insider trading scandal ever. This just feeds the lack of trust many investors feel is present in markets. It's said that SAC Capital Advisors controls 10% of trading on the NYSE.
In the unsettled Middle East, a cease fire is supposed to occur at 5 p.m. EST. Israel has inflicted heavy damage on Hamas in Gaza, and many believe they're not really interested in an invasion since they're more effective from afar, it seems. This cease fire idea drove the price of crude oil (NYSEARCA:USO) down sharply on the day. (Late breaking: the Israelis have yet to sign off on the deal, whatever it is.) The potential cease fire also caused gold (NYSEARCA:GLD) to drop in price as risks of war were reduced.
Stocks spent the day moving back and forth between unchanged to slightly lower as investors look for direction following Monday's outsized gains. Given the housing data, it wasn't surprising to see homebuilders (NYSEARCA:ITB) and (NYSEARCA:XHB) have better performance. Bonds (NYSEARCA:TLT) and (NYSEARCA:TIP), for example, saw prices drop and yields rise. Commodities (NYSEARCA:DBC) gave back Monday's gains as heavy weightings from energy drove prices lower.
Volume was quite light, but bulls managed to stage a late day "stick save" to keep things respectable. Breadth per the WSJ was mixed overall.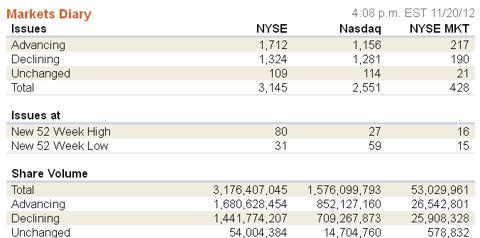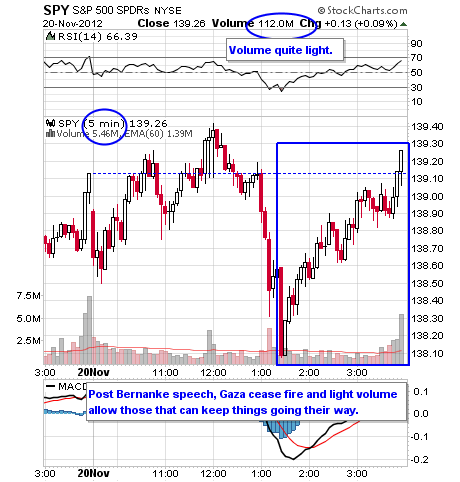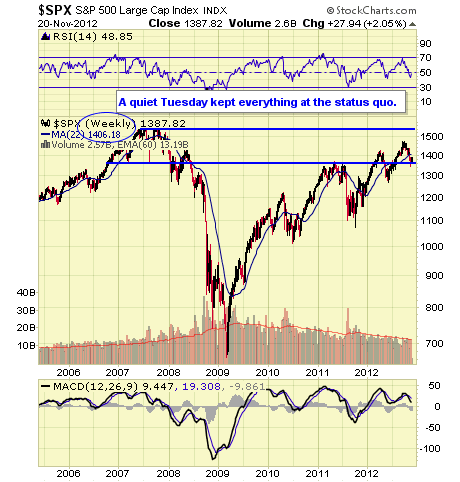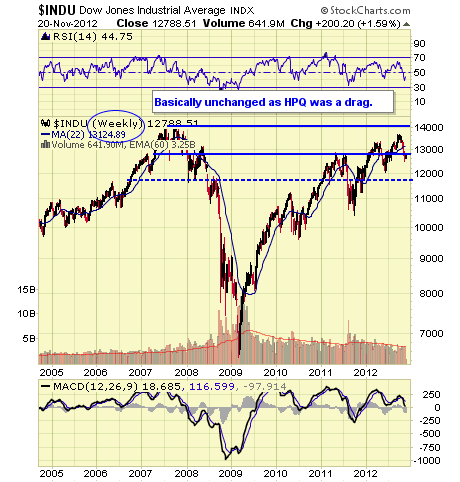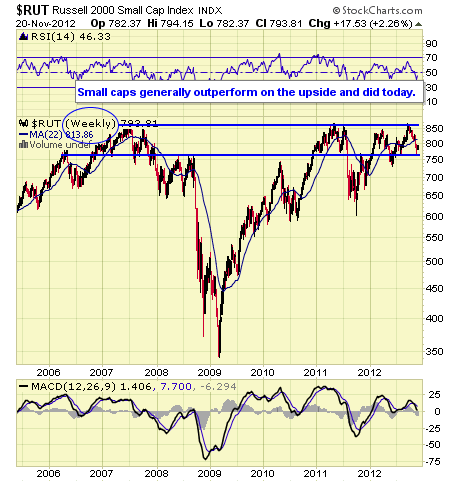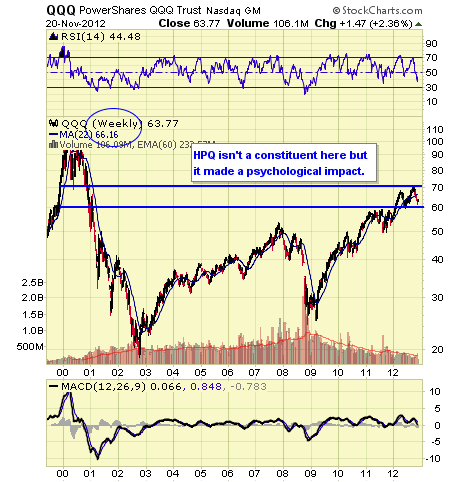 Continue to U.S. Sector, Stocks & Bond ETFs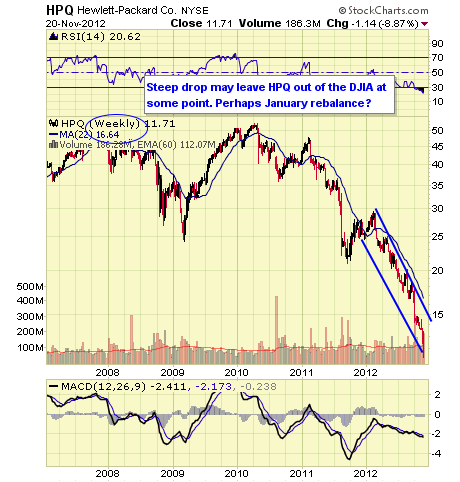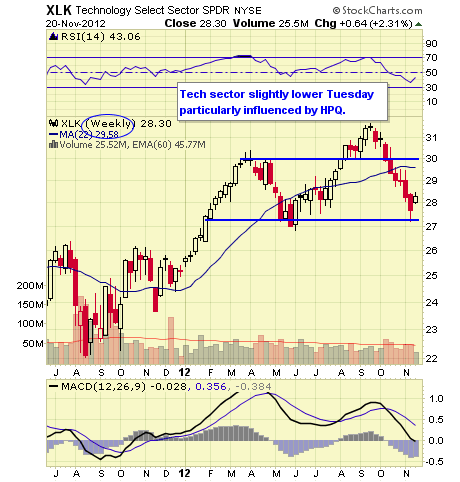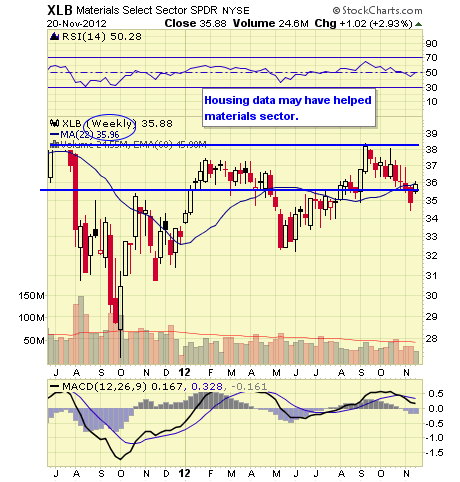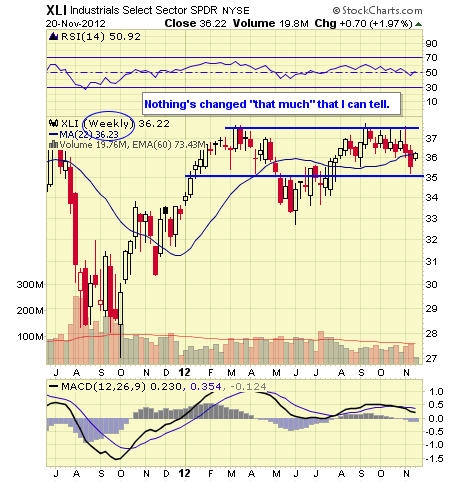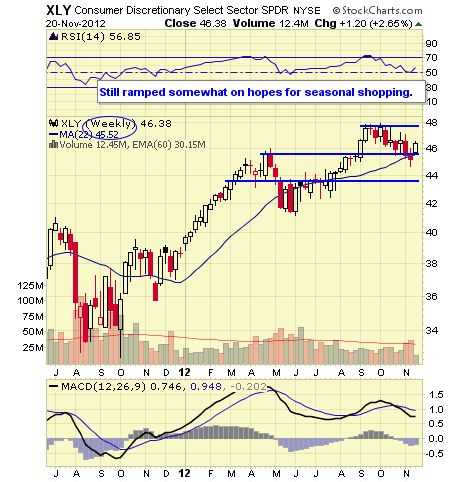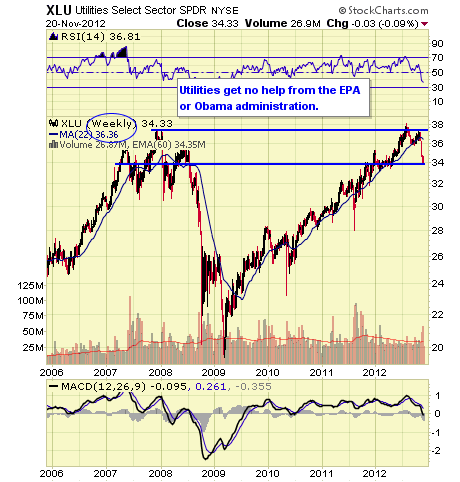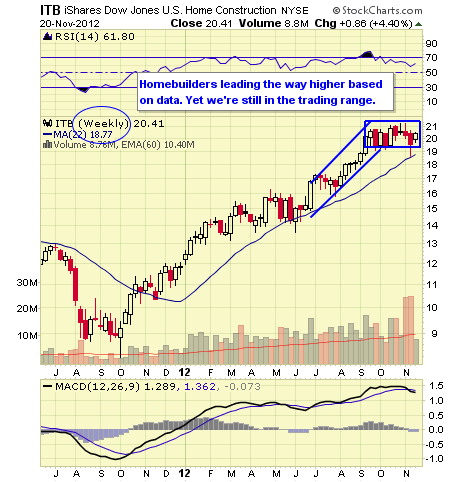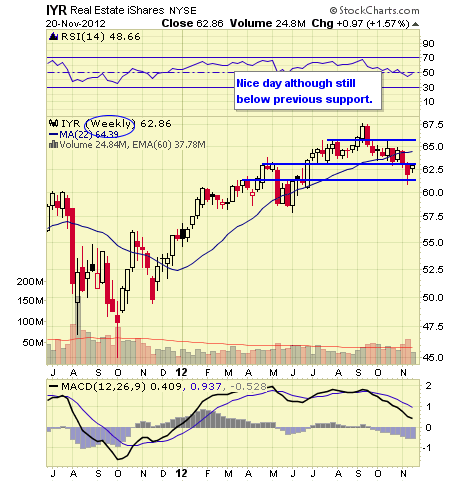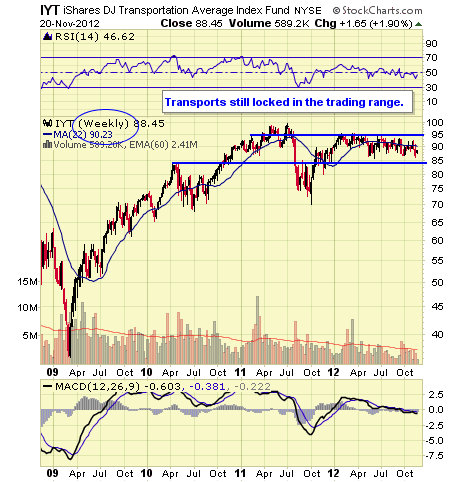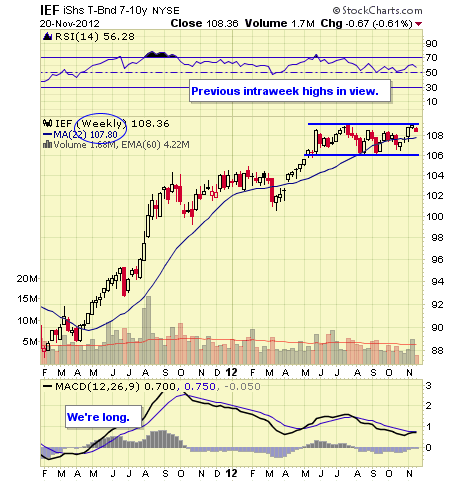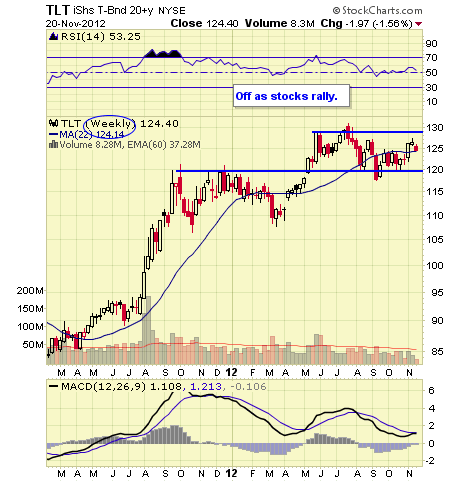 Continue to Currency & Commodity Market ETFs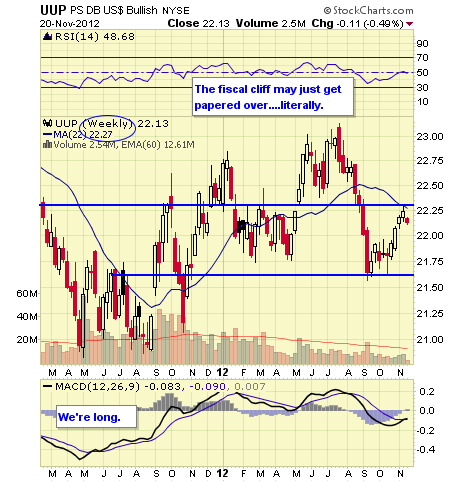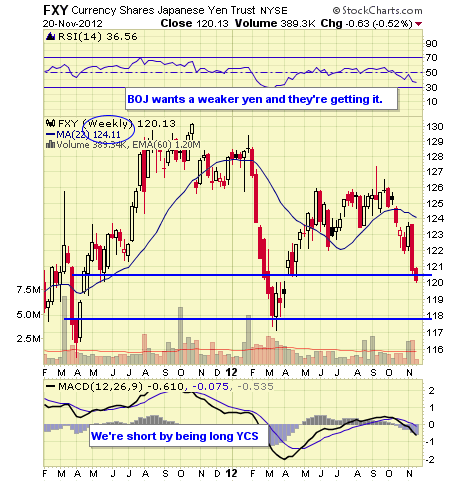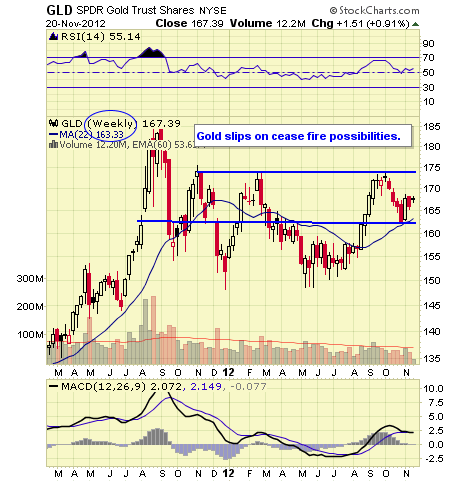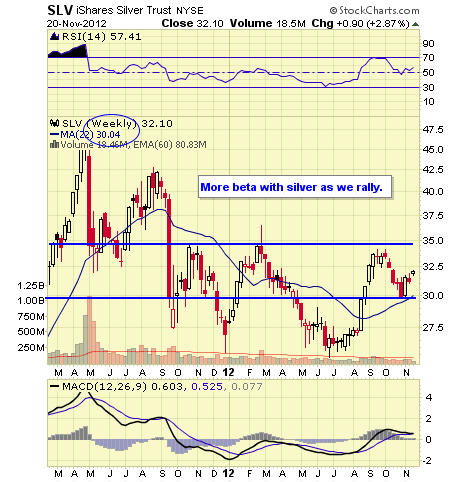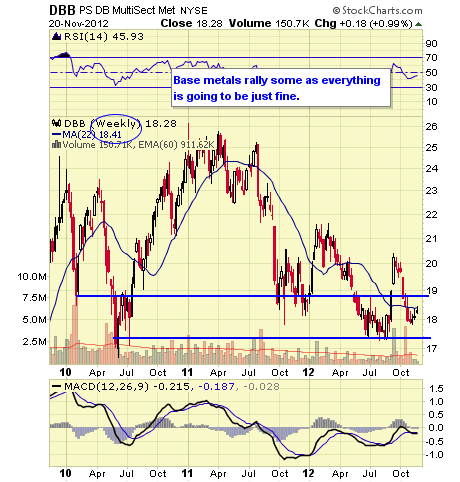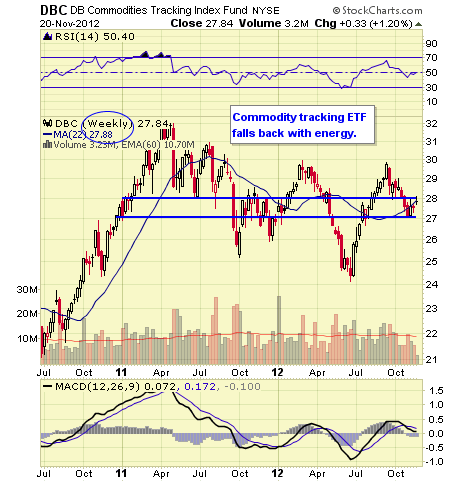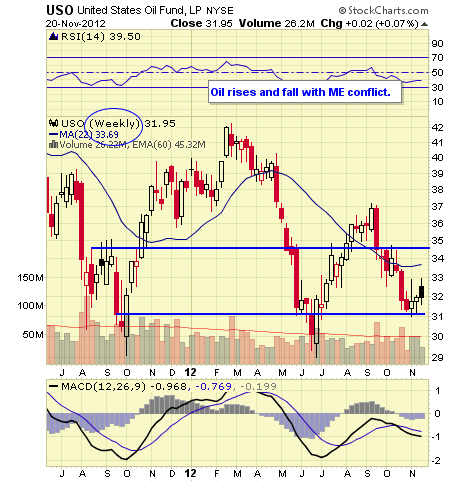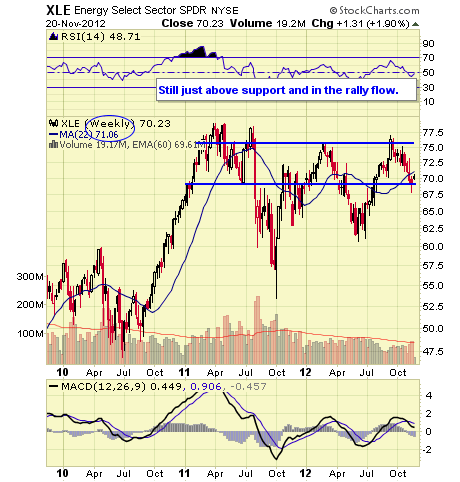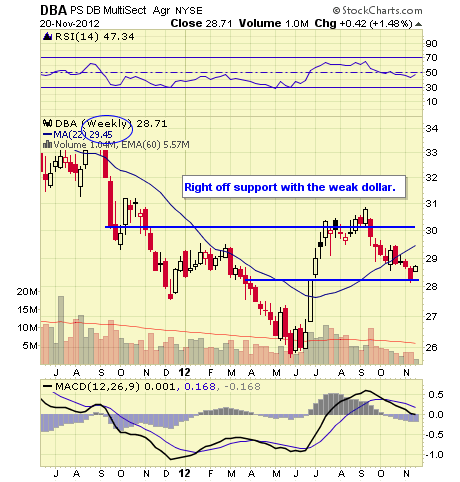 Continue to Overseas Sectors & ETFs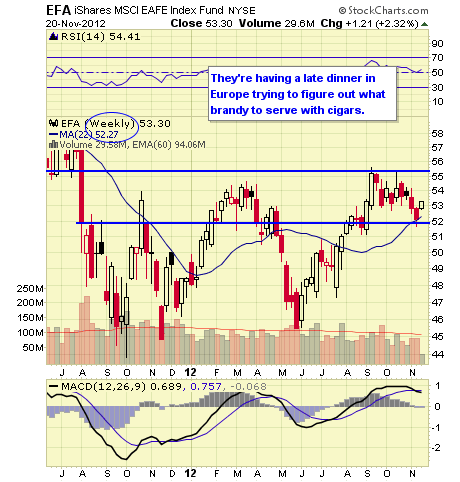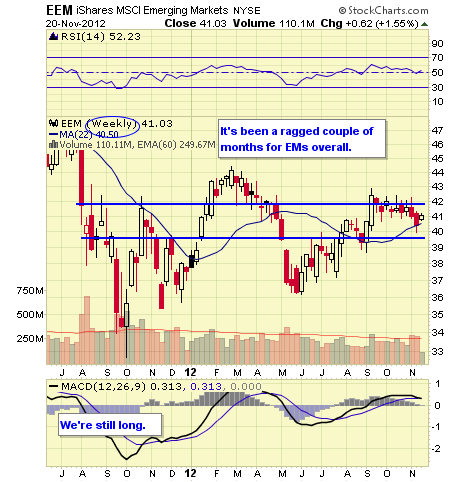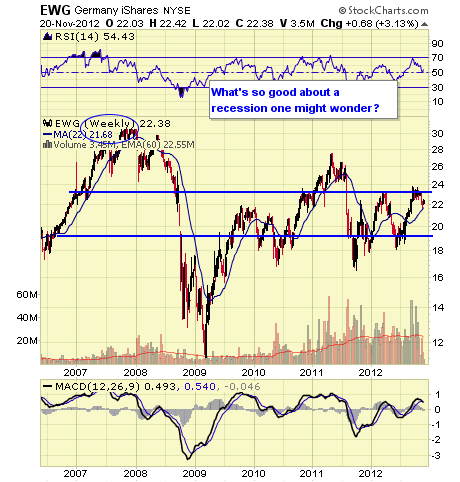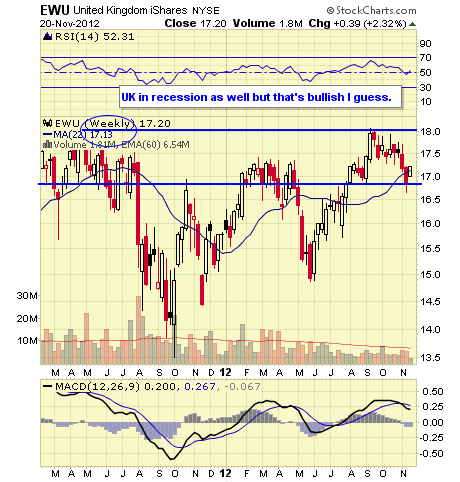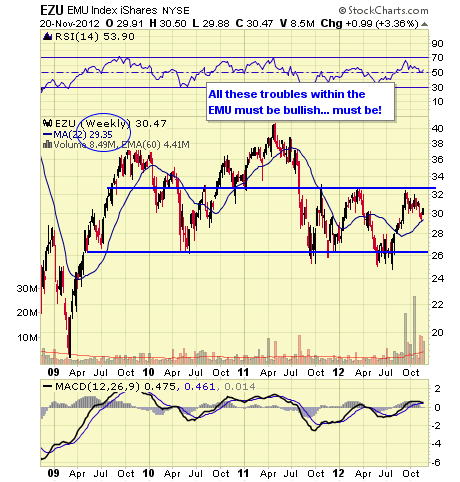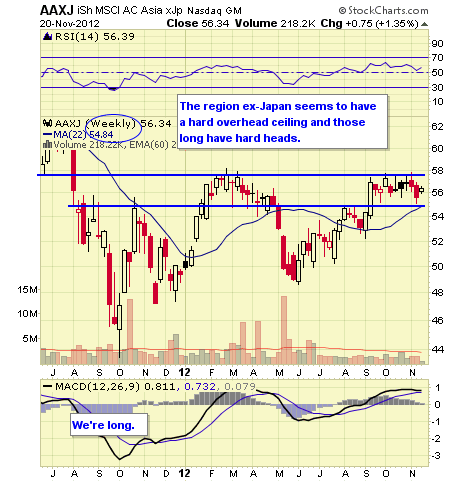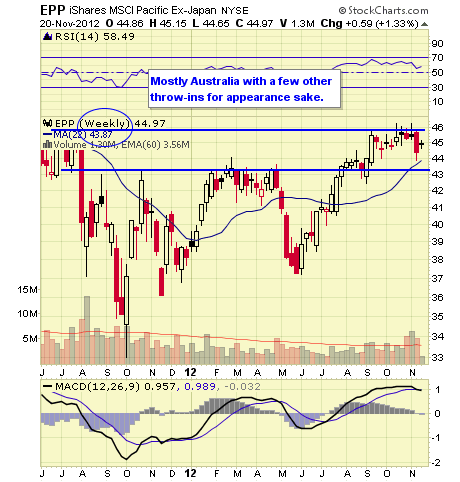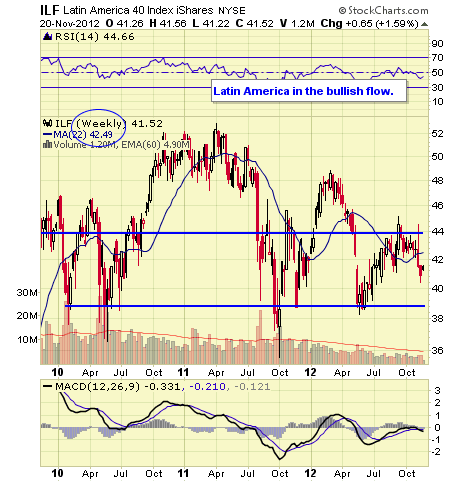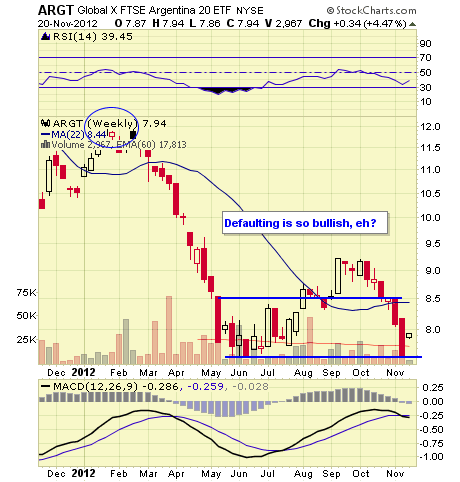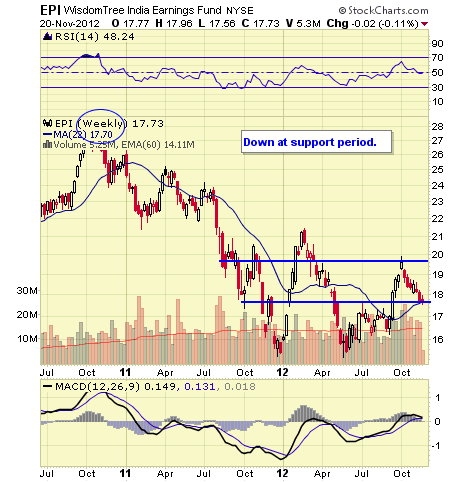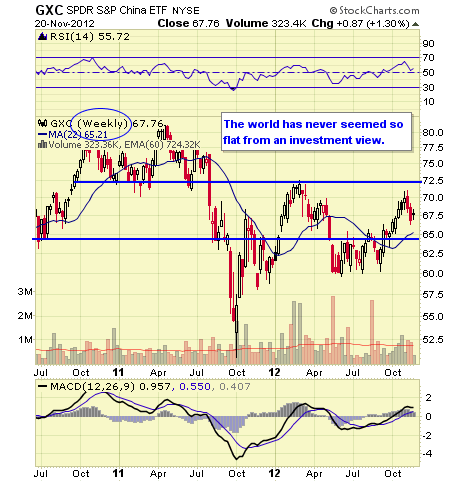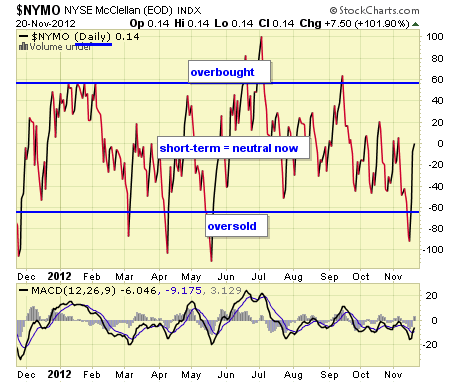 The NYMO is a market breadth indicator that is based on the difference between the number of advancing and declining issues on the NYSE. When readings are +60/-60, markets are extended short-term.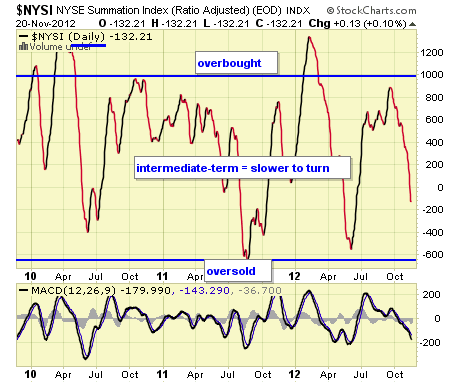 The McClellan Summation Index is a long-term version of the McClellan Oscillator. It is a market breadth indicator, and interpretation is similar to that of the McClellan Oscillator, except that it is more suited to major trends. I believe readings of +1000/-1000 reveal markets as much extended.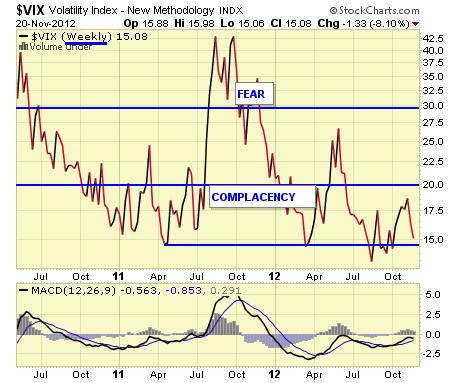 The VIX is a widely used measure of market risk, and is often referred to as the "investor fear gauge." Our own interpretation is highlighted in the chart above. The VIX measures the level of put option activity over a 30-day period. Greater buying of put options (protection) causes the index to rise.
Concluding Remarks
The VIX reflects not a care in the world. Some say this is typical seasonality, but while that may be true, don't count on it.
Wednesday will bring us Jobless Claims early, and it's anyone's guess what the number might be given Sandy's effect. In addition PMI Manufacturing Index Flash, Consumer Sentiment and Leading Indicators will be present.
There are some very smart and seasoned investment veterans who are reasonably trashing the current investment environment. John Hussman (see above), Jeremy Grantham and Charles Biderman are not optimistic about current conditions. Maybe us old guys are just too cynical, or as they used to say about farmers: "The thing you know best is the thing you like least."
Disclaimer: The ETF Digest maintains an active ETF trading portfolio and a wide selection of ETFs away from portfolios in an independent listing. Current "trading" positions in active portfolios, if any, are embedded within charts: Lazy & Hedged Lazy Portfolios maintain the follow positions: VT, MGV, BND, BSV, VGT, VWO, VNO, IAU, DJCI, DJP, VMBS, VIG, ILF, EWA, IEV, EWC, EWJ, EWG, & EWU.
The charts and comments are only the author's view of market activity and aren't recommendations to buy or sell any security. Market sectors and related ETFs are selected based on his opinion as to their importance in providing the viewer a comprehensive summary of market conditions for the featured period. Chart annotations aren't predictive of any future market action rather, they only demonstrate the author's opinion as to a range of possibilities going forward.
Disclosure: I have no positions in any stocks mentioned, and no plans to initiate any positions within the next 72 hours. I wrote this article myself, and it expresses my own opinions. I am not receiving compensation for it. I have no business relationship with any company whose stock is mentioned in this article.