By Sumit Roy
Natural gas rose to a 13-month high after the Energy Information Administration reported that operators withdrew 38 billion cubic feet from storage last week, above the 23 to 27 bcf that most analysts were expecting.
The withdrawal was also bullish when compared to last year's build of 9 bcf and the five-year average build of 9 bcf.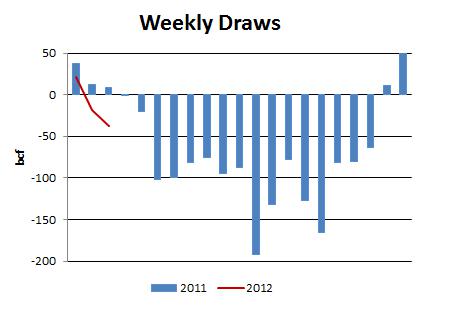 In turn, inventories now stand at 3,873 bcf, which is 21 bcf above the year-ago level and 163 bcf above the five-year average (calculated using a slightly different methodology than the EIA).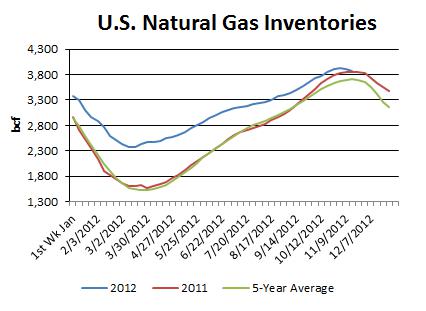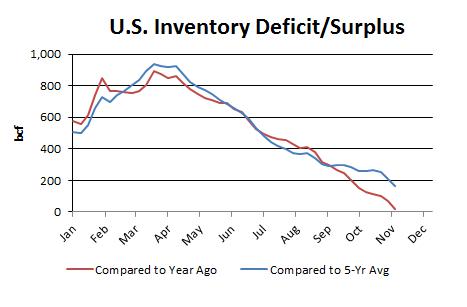 The weather last week was close to seasonal norms, suggesting that the supply-and-demand balance is currently much tighter than normal. Moreover, the NOAA's 6 to 10-day outlook is finally showing the arrival of colder-than-normal temperatures across the population-dense U.S. East Coast and Midwest. That should boost demand for gas, leading to triple-digit withdrawals in early December.

NOAA 6 TO 10 DAY OUTLOOK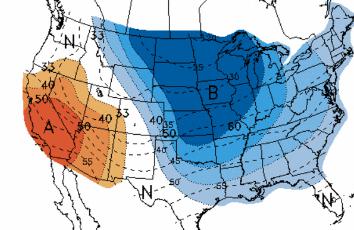 Meanwhile, the number of rigs drilling for natural gas in the U.S. rose by 4 last week to 417, edging up from the 13-year low set in the previous week.





NATURAL GAS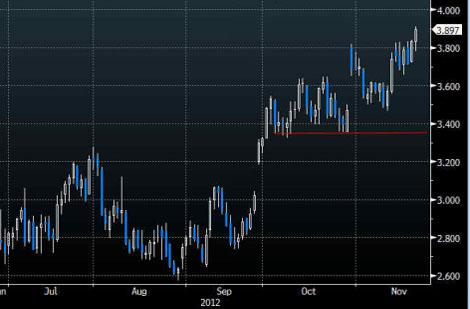 Bottom Line: Natural reached a fresh 13-month high on the back of a larger-than-expected inventory withdrawal and indications that the supply and demand balance is much tighter than normal.
With colder-than-normal temperatures set to spread across the U.S. in early December, natural gas looks poised to easily surpass the $4/mmbtu level in the coming weeks, with the potential for prices to eventually move even higher, weather dependent.