It's been another incredible month for stocks, and especially for those on my watch list.
With rare exception, stocks of all shapes and sizes are getting pummeled and are presenting us with great buying opportunities for those with a long term investment horizon.
I recently wrote that now was a fantastic time to buy shares of companies you have been watching and where the fundamentals present an excellent risk/reward scenario.
My watch list is no different, and this month I have a broad range of stocks that I am looking at for possible inclusion into the PeakStocks.com portfolio.
These stocks enter and exit my Top 5 as constant fluctuations in both price, market conditions, and business fundamentals constantly alter the investment thesis.
Today I wanted to give you a heads up on some of the stocks that I was watching for possible inclusion into my portfolio, specifically ones that are high on my list, and most likely to be added as formal recommendations in the weeks to come as they reach desirable price points, and present wonderful opportunities for long term investors.
Please note that my Top 5 Stocks for November aren't yet formal recommendations.
I have more due diligence that I have to perform on them, but they are compelling enough with the research that I have done to be at the absolute top of my list, at least as of this writing.
Let's Start With What We Know
My top picks from my own portfolio
Before we get into the new names that are on my list, let's first take a look at the names in my portfolio, and how I feel about them:
#1: GeoEye:  Strong Buy

GeoEye Inc. (NASDAQ: GEOY): GeoEye is a leading provider of global space-based and aerial imagery and geospatial information.
GeoEye's imagery is used in a broad array of applications that include: government monitoring and surveillance, intelligence gathering, construction planning, scientific research such as environmental monitoring, and the online mapping industry via Google (NASDAQ: GOOG), Yahoo! (NASDAQ: YHOO), Microsoft (NASDAQ: MSFT) and other partners.
GeoEye is my highest pick right now, and the first place where you should put new capital to work.
Now that GeoEye's latest satellite, GeoEye-1 has successfully launched and is producing usable imagery, the only thing holding back this stock will be the final approval of that imagery from the National Geospatial-Intelligence Agency (NGA) which should arrive within 30 days.
Once GeoEye starts generating revenue from this new satellite, GeoEye's year-over-year comparisons will make the stock look ridiculously cheap, which it is.
Now that GeoEye-1 is launched and all but up-and-running, GeoEye is the best company in the commercial imagery space when compared to its rival DigitalGlobe (NYSE: DGI).
If you've got new money to invest, GeoEye is my #1 recommendation.
New to the GeoEye story?
Read my initial buy recommendation here.
or listen to my EXCLUSIVE interview with GeoEye's management team here.
#2: AAR Corp:  Strong Buy

AAR Corp. (NYSE: AIR): AAR Corp. is a diversified company that provides products and services to the aviation, aerospace, and defense industries worldwide. It operates in four segments: Aviation Supply Chain; Maintenance, Repair, and Overhaul (NYSE:MRO); Structures and Systems; and Aircraft Sales and Leasing.
I just put out an exclusive post on AAR Corp. comparing its valuation to that of the overall aerospace and defense industry, as well as how AAR stacks up to its peers.
Needless to say, AAR is a deeply undervalued stock, even accounting for a slowdown in its business.
I re-recommended purchase of AAR's shares last week at $11.75 each, and while the stock has shot up to $16.00, I still feel that it is undervalued, but not by quite as much as I did before.
Don't take my word for it, do your own due diligence and pay special attention to how low AAR is trading compared to its book value, tangible book value, and the recent insider buying.
If you've got new money to invest, AAR is my #1-B choice for new money right now.
New to the AAR story?
Read my last company update here.
#3: uWink, Inc.:  Strong Buy

uWink Inc. (Nasdaq: UWKI.OB): uWink, Inc. is an entertainment and hospitality software development company that develops casual, interactive, social games, in addition to licensing the rights to those games and their proprietary touch-screen ordering and gaming interface to restaurants, entertainment venues and the hospitality industry.
uWink also owns and operates three restaurants under the uWink brand name that utilize this technology.
The company's CEO is Nolan Bushnell, the founder of Atari Inc. (OTC: ATAR.PK) and Chuck E. Cheese (NYSE: CEC), and what uWink is doing with their proprietary software should lead them to a huge market in a few year's time.
uWink just announced a big deal to test out their touch screen terminals in a Chili's Too Margarita Bar owned and operated by Delaware North, a global hospitality, food service and retail provider, at the Fort Lauderdale Hollywood International airport.
What is significant about this deal is what it portends for uWink, especially in light of the fact that if this pilot program goes well, you might be seeing these terminals in not only more Chili's restaurants owned by Brinker International (NYSE: EAT), but also other restaurants and businesses within the hospitality industry that are also owned and operated by Delaware North, and other companies.
You can read all about this breakthrough deal here.
Finally, uWink also just completed their installation of 100 terminals at a retirement community showing the expansive scope of the possible uses for their budding technology.
uWink is just scraping the surface of their potential.
If you've got new money to invest, uWink is my #1-C choice and is only a few notches below the other two stocks because of its risky nature, and penny stock status.
New to the uWink story?
Read my last company update here.
#4: eHealth, Inc.: Buy

eHealth, Inc. (NASDAQ: EHTH) offers Internet-based insurance agency services to individuals, families, and small businesses primarily in the United States. The company's e-commerce platform, which is accessed directly via ehealth.com and ehealthinsurance.com, enable individuals and families to research, analyze, compare, and purchase health insurance products online.
For anyone that is self-employed, runs a small business, or as more and more companies stop paying for employee health insurance, needs to purchase their own health insurance, it is becoming increasingly crucial that individuals find affordable health insurance and eHealth gives them the power of choice.
eHealth just reported solid earnings this week, and reaffirmed their guidance for the remainder of 2008, which says a lot since they were already 1 month into their final quarter and had great visibility into their current business trends, and the affects of the slowing economy on their business.
I will be coming out with a full analysis and breakdown of eHealth's latest quarter shortly, but in the mean time, if you don't own any shares, you should consider picking a small position here, and adding more on any weakness.
New to the eHealth story?
Read my last company update here.
#5: Rick's Cabaret International, Inc.: Buy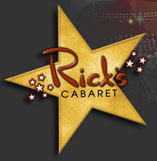 Rick's Cabaret International, Inc. (NASDAQ: RICK): Rick's Cabaret International, Inc., owns and operates upscale adult nightclubs serving primarily businessmen and professionals.
Rick's nightclubs offer live adult entertainment, restaurant, and bar operations in Houston, Austin, San Antonio, Minneapolis, Minnesota, New York, Dallas Fort Worth, Charlotte, and other cities under the names Rick's Cabaret, XTC, and Club Onyx.
As of September 30, 2008, Rick's operated 19 adult nightclubs.
Rick's is a best-in-breed player, and one of the few public companies that operate in this space.
With the recent headwinds in the economy, it will be interesting to see by how much Rick's is affected, but odds are they are definitely going to be affected.
The good news is that Rick's has recently announced a stock buyback program, there has been some slight insider buying, and the company recently preannounced Q4 and full fiscal year (ended September) earnings and results which were mostly very positive, including or excluding Rick's recent acquisitions.
In fact the company still had positive same-store (or same-club) sales growth in what is an extremely difficult retail environment.
For this reason, I believe that with Rick's stock price being where it is, a 1/4 position buy is warranted for long term investors with a strong stomach for volatility, and a long time horizon, as Rick's will emerge from any current downturn in a much stronger position for future growth due to its continued strong cash flow and margins, as well as intelligent acquisitions.
New to the Rick's story?
Read my last company update here.
#6: AuthenTec, Inc.: HOLD
AuthenTec (NASDAQ: AUTH): AuthenTec is the world's leading provider of fingerprint sensors and solutions to the wireless, PC and Access Control Markets.
If you've been following my picks lately, it will come as no shock that AuthenTec is hurting as a result of a significant customer loss, that will severely impact 2009-2010 sales and earnings, and raises serious questions as to whether or not AuthenTec can even sustain themselves as an ongoing company.
That being said, AuthenTec just released earnings this week, and as I wrote, things weren't horrible.
There were some positive developments including news that the customer loss that they thought was going to affect their revenue and earnings in the back half of 2009, will not actually impact them until well into 2010, thus allowing AuthenTec more time to make up the difference and find new customers and applications to overcome this loss.
You can read all about AuthenTec's last company update and conference call about these issues here.
With shares trading at around $2.00 per share as of this writing, the downside is limited as a result of AuthenTec having $2.38 per share in cash, and a tangible book value of about $2.58 per share.
With a market cap of only $53 million, and having $67 million in cash on their balance sheet with no debt, the stock is currently trading below cash value!
I do not recommend purchase of shares in AuthenTec for those that are risk averse, and for only those who can stomach further losses, or are playing this stock for the bounce back that might come as a result of a takeover.
For AuthenTec's intellectual property alone, there is value in the shares of the company, and I would not be surprised to see AuthenTec bought out by a larger player within the next 6-12 months because of their dirt cheap valuation, and the assets that they do possess.
If you own shares of AuthenTec, now is not the time to sell. There is some value here that is not currently priced into the shares of the stock.
If you don't own shares, tread lightly, and at your own risk.
New to the AuthenTec story?
Read my last company update here.
#7: PROS Holdings, Inc.: SELL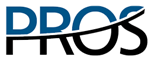 PROS Holdings, Inc. (NYSE: PRO), is a leading provider of pricing and revenue optimization software worldwide, in five major markets: airline, hotel, cruise, manufacturing and services.
PROS has proprietary pricing algorithms and systems that have been developed and refined over many years of implementation and experience, that provide the company with a distinct competitive advantage over the many rivals that troll the pricing optimization space.
When I recommended the purchase of PROS shares, I did not fully appreciate the potential severity of the downturn in IT spending, and the markets in which PROS operates.
Even with the stock trading around $7.00 per share, I thought that there was more downside risk than upside potential.
With shares now trading at $5.50 as of this writing, recommending selling shares at $7.00 when I did was indeed a prudent thing to do, as the shares are now down over 20% from where I recommended they be sold not too long ago.
I detailed my exact reasons for selling shares of PROS here.
The question now becomes, with the shares significantly lower than before, is PROS actually a bargain at these prices? (See page 2)
I definitely think we are getting there, but wouldn't venture to guess until after their next earnings announcement on 11-6-08.
New to the PROS story?
Read my last company update here.
Now let's look at my Top 5 Stocks for November…
The following stocks are not formal recommendations, but are the highest on my watch list right now.
They are listed in no particular order.
PROS Holdings, Inc. (NYSE: PRO):

Why did I recommend the sale of shares of PROS Holdings above, and now have the company among my top 5 best for November?
That's easy: The stock has declined over 20% (and even as low as 40%) since my sell recommendation, and I feel that the shares may be approaching a level where the risk/reward proposition favors us greatly.
I'll be tuning in to PROS' earnings release on November 6th to see for myself what their guidance is for the foreseeable future, and because PROS' business model has an order backlog that stretches out anywhere from 12-18 months, their visibility is very deep.
I know they are going to be cautious, the question is how cautious, and will the new caution justify a purchase in shares of the company at these new beaten-down levels?
We will soon find out, but as of right now, obviously since I've already bought and sold shares of PROS, this is my top pick going into November depending on their earnings presentation, and more for the future, their forecast for the upcoming year or so.
Why I Like the Company: Wonderful high margin/cash flow business with recurring revenue streams; cutting edge and proven technology that is best-in-breed; great balance sheet and high insider ownership; valuation has gotten more attractive.
Chipotle Mexican Grill, Inc. (NYSE: CMG)

(NYSE: CMG.B)

:

Chipotle Mexican Grill owns and operates 775

"fast-casual" Mexican restaurants and

offers a focused menu of burritos, tacos, burrito bowls (a burrito without the tortilla) and salads made from fresh, high-quality raw ingredients, prepared using classic cooking methods and served in a distinctive atmosphere.
Chipotle adheres to what they call Food With Integrity (FWI), whereby Chipotle seeks better food not only from using fresh ingredients, but ingredients that are sustainably grown and naturally raised with respect for animals, the land, and the farmers who produce the food.
Chipotle's ultimate goal is to be able to serve only organically raised and grown food in all their restaurants.
I have been watching Chipotle for quite some time, since its IPO actually, and recently wrote extensively about the company and the headwinds that they are facing with the economy and rising commodity prices.
You can read all about that here.
Chipotle recently announced earnings and they were actually not too bad.
Chipotle registered positive same-store sales BUT that was as a result of higher menu prices, which they are going to be instituting again during the next couple of quarters.
The also announced a pretty significant stock repurchase program whereby they were going to buy back their "B" shares because they felt they were significantly undervalued and they would get more bang for the buck.
I listened to the conference call and management was very up front and honest about where they were headed in terms of margin deterioration due to higher input costs, and raising prices.
They also talked about the severe economic headwinds, and they lowered their guidance for the next year based on those views.
Chipotle is still high on my list, and an amazing company, but I feel, especially with the shares rising almost 20% from their lows in just a few days, that we'll have better entry points in the next few months.
Also remember to always purchase the "B" shares as they are exactly the same as the "A" shares but are anywhere from 5-15% cheaper and have 10 times the voting power.
Why I Like the Company: Best-in-breed player with significantly higher margins and a lower cost structure than other similar fast-casual restaurant chains; their commitment to organic and natural ingredients sets them apart in a crowded restaurant landscape; stock price is starting to become reasonable again after over a year of hype and overindulgence; company is still expanding at a breakneck speed, even in the face of deteriorating business fundamentals positioning themselves for a quick turnaround; same-store sales are still positive; company still churns out significant cash, and pays for its expansion via its own cash generation with almost no debt.
Click below to read my final 3 top stocks for November…
Under Armour, Inc. (NYSE: UA)

:

Under Armour designs, develops, markets, and distributes performance apparel, footwear, and accessories for men, women, and youth primarily in the United States and Canada.

You've probably seen the company's "Protect This House" or "Click-Clack" commercials, and probably seen anyone from the weekend warrior to professional sports teams wearing the company's moisture-wicking synthetic fabrics, which are designed to keep perspiration away from the skin, and regulate body temperature regardless of weather conditions.
I must admit for full disclosure that I am an Under Armour nut, and own about 20 pairs of their shorts, shirts and shoes.
I can attest from personal experience as a natural bodybuilder and athlete that the Under Armour apparel are the best workout clothing I have ever worn, and they look pretty darn cool too.
Now let me make a clear distinction between a great company, and a great stock.
Up until recently, Under Armour was the former, but not the latter.
It has now entered into a zone where the valuation metrics, even in the face of a consumer slowdown, is looking more and more attractive.
In fact, Under Armour just released earnings Monday.
They were pretty much in line with analyst's expectations, and then Under Armour slightly lowered their forward guidance for the remainder of 2008 based on those same consumer headwinds.
The market liked what it heard sending shares up 20% (of course, the overall market was up 10%, so…). Shares have since rebounded further are now up almost 50% from their lows just last week!
This leads me to my investment thesis in shares of Under Armour.
I believe that Under Armour represents one of the quintessential brands of this decade when it comes to sports apparel, the way Under Armour's fiercest rival Nike (NYSE: NKE) dominated the 90's.
Until now the valuation of the company was not commensurate with the projected profit and growth, which I thought were way too high, and still might be, along with certain inventory related problems that the company now seems to be getting a handle on.
Still, with the spike in share price, along with the uncertainty in the market and overall economy, I feel that we will still be able to purchase shares of this great company at a great price in the near future and that we're seeing a bit of a short squeeze in shares of Under Armour.
Why I Like the Company: One of the quintessential brands of this decade; Valuation is reaching reasonable to "cheap" levels depending on direction of consumer market and Under Armour's stock price; Dedicated and fully invested founder with over 77% voting power via class B shares; Improved business fundamentals via better inventory controls and operational structure, and new product offerings; Further expansion available outside the U.S.; Relatively higher margins than competition
ZIX Corporation

(NASDAQ: ZIXI

)

:

ZixCorp (as the company refers to itself) is a leading provider of easy-to-use-and-deploy email encryption and e-prescribing services that connect entities with their customers and partners to protect and deliver sensitive information in the healthcare, finance, insurance and government industries.
ZixCorp's hosted Email Encryption Service provides an easy and cost-effective way to ensure customer privacy and regulatory compliance for corporate email and its PocketScript® e-prescribing service saves lives and saves money by automating the prescription process between payors, doctors, and pharmacies.
Zix Corp and its largest competitor Allscripts (NASDAQ: MDRX) provide e-prescribing technologies, which have pending legislation in the House and Senate to provide financial incentives to promote the adoption of the technology.
e-prescribing is basically when you go to a doctor and they use a little handheld PDA to enter your prescription information, and then send it off to the pharmacy of your choice without having to write anything out on paper.
This is a quicker and more streamlined way of doing business and has the added affect of catching any potential allergic or drug interactions through the cross-referencing capabilities of the software that is used.
Zix has been a company that I have been looking into for over a year, but their stock price and fundamentals did not synch up.
I still have to do more diligence and determine whether or not Allscripts or Zix have a better product, and more than that, if doctors without financial incentives, will adopt the e-prescribing interface, even though in the long run, it would save them money.
Because of the legislative mandates and Zix's recent announcements with large insurance providers like Aetna (NYSE: AET) in New Jersey and Blue Cross and Blue Shield of Alabama, I believe that we are in the beginning stages of this technology taking off and being accepted at more and more doctor's offices and that it will become mainstream in no time at all.
The email encryption part of Zix's business is just another revenue stream that acts as a corollary to their e-prescribing business and right now, accounts for the vast majority of their revenue.
Why I Like the Company: Technology that is being pushed by legislature and will likely become widely adopted in the years to come providing the company a broad spectrum of runway in terms of future revenue growth; Valuation that has come in line with the company's fundamentals; Possible merger/takeover target for their IP and applications/customer base; Improving fundamentals, including cash flow positive quarter has company on the verge of solid profitability
Converted Organics, Inc.

(NASDAQ: COIN

)

:

Converted Organics focuses on the manufacture, sale, and distribution of natural soil amendment products combining nutritional and disease suppression characteristics, using organic food waste as the raw material for these products.
Converted Organics plans to sell and distribute their products in the agribusiness, turf management, and retail markets.
This stock and company have been pretty controversial for about 6 months now as they have yet to generate any revenue, and some have claimed the company to be a fly-by-night entity. This includes some heavy duty short term speculative traders that pushed the stock up to $14 per share, and then the subsequent shorts who pushed it to where it is today.
While I haven't done in-depth research and analysis on the company, I can tell you that they really do have a product and facilities that are up and running as we speak, one in New Jersey and one in California, that have begun churning out nice and stinky, but organic, fertilizer.
The most impressive development with the company that was just announced, is that Converted will begin selling their products in The Home Depot (NYSE: HD) stores in Massachusetts, New Hampshire, Connecticut and New York for the spring 2009 season.
Converted just started making product, so revenues are literally just around the corner, and with deals in place to sell their fertilizer to facilities like The Home Depot, as well as other suppliers in places such as Puerto Rico, Converted is in a position to start selling their fertilizer immediately, and begin ramping up revenues quickly.
This one is a risky play just because we don't yet know the potential of their market, the size of their operations once they do get started, and the potential profits that can be had, but for a high risk play that could be a part of a balanced portfolio with much more due diligence, Converted definitely piques the interest levels with its potential for organic fertilizers.
Why I Like the Company: Great product that will be in higher demand as more and more farms become certified organic and more households and businesses look to stay away from damaging and harmful soil fertilizer products; Management owns a large percentage of the company's shares with recent small purchases by the CEO on the open market; Intriguing possibilities with a micro cap stock that is in the beginning stages of what could prove to be a huge market; Some visibility into the company's sales with recently announced deals with distributors as well as big box retailers; Reviews of their products have thus far been positive and well received by the marketplace
Bottom Line
While this is not a definitive and comprehensive list of every company that I watch and am interested in, these present the most compelling argument for inclusion sooner rather than later.
Once again, my Top 5 Picks for November are not formal recommendations, and after digging around, they may never become formal recommendations, but this will give you a heads up if you are looking for some interesting companies to get started researching on your own, or that you might be hearing about soon.