A pseudonymous tweeter named Art Vandelay posted a link to Hugh Hendry's latest fund report. Hendry tends to be very opinionated and seems glad to share his opinions. I find him to be an interesting manager to keep tabs on.
The linked report included the fund's top ten positioning as of September 30, both in terms of percentage weightings but also value at risk weightings.
NAV top ten:
Australian Ten Year Bond Futures
Source Physical Gold ETC
ETFS Physical Gold ETF
MSCI Asia ex-Japan Staples ETF
VIX Futures
Long USD/Short Korean won
DB Physical Silver ETC
Long USD/Short Chinese yuan
ETFS Global Agribusiness ETF
Australian Three Year Bond Futures
VaR top ten:
Source Physical Gold ETC
ETFS Physical Gold ETF
VIX Futures
ETFS Global Agribusiness ETF
Source Physical Silver ETC
Philip Morris (client holding)
Starbucks (NASDAQ:SBUX)
AB Foods
Chevron (NYSE:CVX)
Exxon Mobil (NYSE:XOM)
If you are familiar with Hendry then you know he embeds many themes into his portfolio, and as you can tell, he is able to create most of the themes in the portfolio with exchange traded products; futures, individual stocks and ETFs. And for anyone so inclined, currency pairs and crosses are now easily accessed in retail sized accounts at forex firms.
The point is not abut copying Hendry or anyone else, but to realize that just about any theme or concept you can devise can be implemented on a retail sized scale which is-- repeat theme coming--very democratizing.
That is not to say that everyone should open a forex account to game the Hungarian forint against the euro, but a large determinant of how people construct their portfolios is time available to spend on the task and interest in the task. Eight years of maintaining this site and it is obvious from the comments that there are plenty of do it yourselfers with the time and inclination to construct similarly sophisticated portfolios as Hendry's. I doubt this applies to the majority of do it yourselfers, but there is plenty of room between owning one equity fund and one bond fund and a portfolio like Hendry's.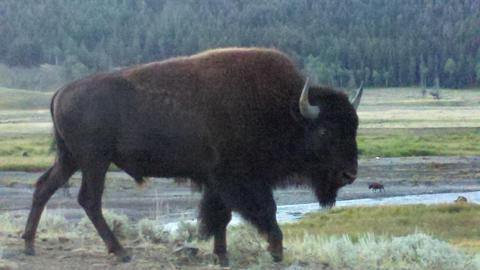 Looking at the holdings above, it is not yet possible to choose different maturities on the Aussie yield curve with ETPs but the WisdomTree Australia New Zealand Debt Fund (NYSEARCA:AUNZ) is reasonably close-- we use AUNZ for some client accounts. There are, of course, a couple dozen VIX related ETPs but they have mostly been crushed by the dynamics of the VIX futures curve-- meaning contango.
There is one ETF in the list that I don't think has a precise U.S. equivalent-- the MSCI Asia ex-Japan Staples ETF. I think this fund is from Lyxor and trades in London under symbol COGS. EG Shares has its Emerging Markets Consumer Services ETF (NYSEARCA:VGEM) but that only has about 20% in Asia. If anyone knows whether foreign traded ETFs like COGS can be traded through these relatively new direct trading services offered by Schwab, Fidelity and a couple of others, please leave a comment.