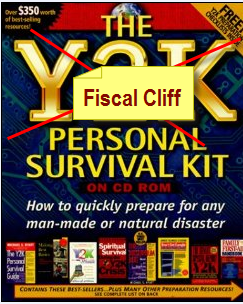 Most of you remember the hype and angst over Y2K in late 1999, no doubt. But it turned out to be a non-event. The fiscal cliff seems profound in a different way, but may result in just another shrug. In Europe the PMI was higher, but still posted the 16th straight month of being under 50 (46.2 vs. 45.4 previously). In China, the PMI dropped slightly (50.4 vs. 50.6 expected), which had some thinking this was a positive when it wasn't. U.S. ISM Mfg Survey was surprisingly negative (49.5 vs. 51.7 expected, and prior 51.7) to a low of July 2009. Some of this was blamed on hurricane Sandy, which seems to be the ongoing excuse for any poor data point. Construction Spending was higher (1.4% vs .4% expected, and prior .6%), also influenced by Sandy.
JPMorgan (NYSE:JPM) suggested in a research piece that sales of iPhones could impact 4th quarter GDP by around 33%. This is quite stunning, frankly. At the same time, the company is cutting 4th quarter GDP growth 1.5%.
Stocks opened higher early as investors shrugged off negative fiscal cliff comments from the dueling parties, believing instead that a deal will ultimately be reached before year-end. But the contradiction remains that economic data continues to weaken, and raising taxes now would seem dumb. As the day wore on, selling became more apparent, even as the GOP submitted a plan to raise to raise revenues and cut spending.
Stocks rose initially, but then faded as the day wore on, especially after the ISM Mfg data was released. As noted in the daily DJIA below, you can see how markets are dancing around the 200 day moving average, which is an important measure for many investors. The dollar (NYSEARCA:UUP) was much weaker, while commodities were only mildly stronger. In the past, bulls have favored a weak dollar, allowing stocks and commodities to rally. Monday didn't produce that effect, clearly. Gold (NYSEARCA:GLD) rallied only slightly, while the commodity tracking ETF (NYSEARCA:DBC) was modestly higher, along with oil (NYSEARCA:USO). Bonds (NYSEARCA:TLT) were weaker early then rallied into the close, leaving things overall mostly unchanged.
Not always as reliable as longer-term views but in our database of over 600 indexes and ETFs, we have a long list of trend exhaustion indicators from DeMark 9s. This can cause shallow reversals, along with some sideways movement.
Volume was light, as investors are pulling in their horns and waiting for Washington to resolve their differences. Breadth per the WSJ was negative.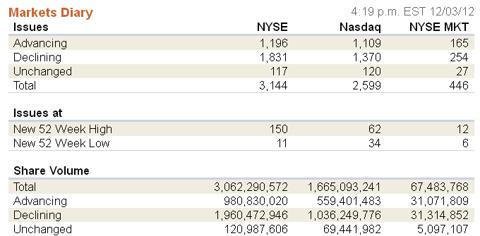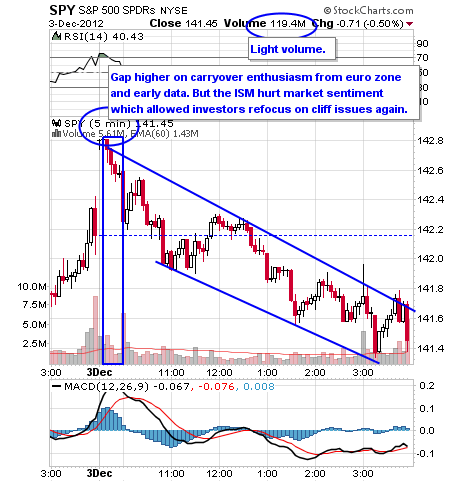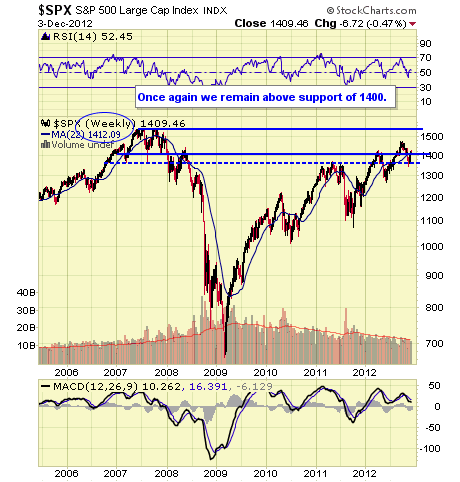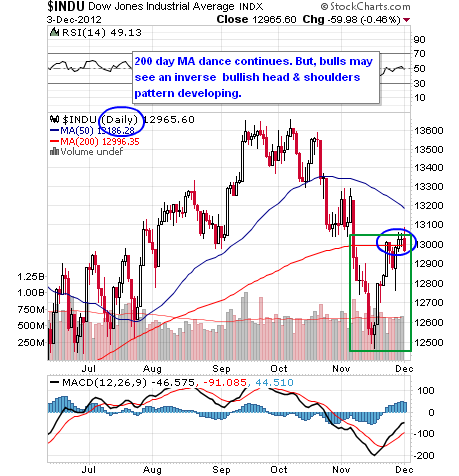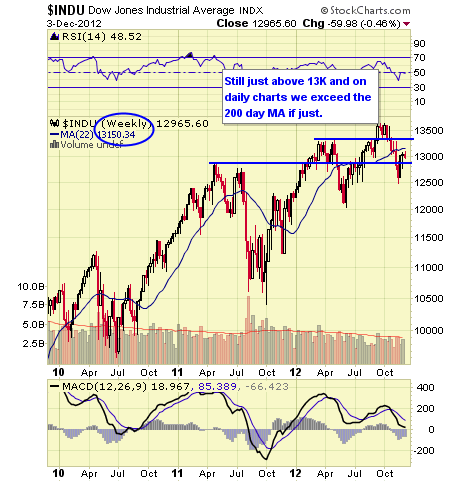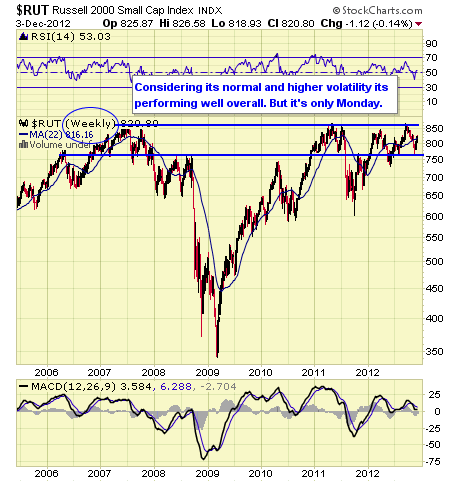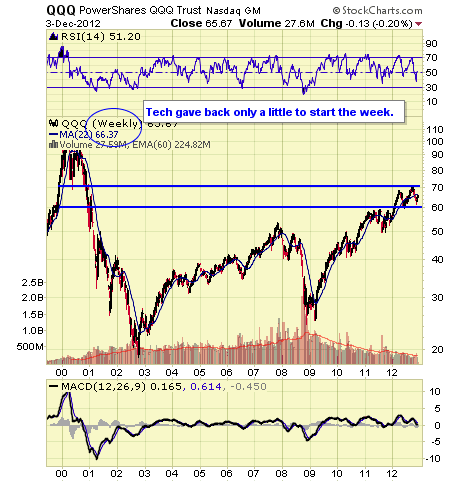 Continue to U.S. Sector, Stocks & Bond ETFs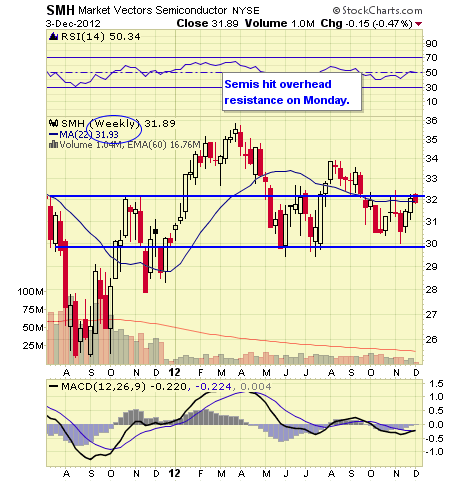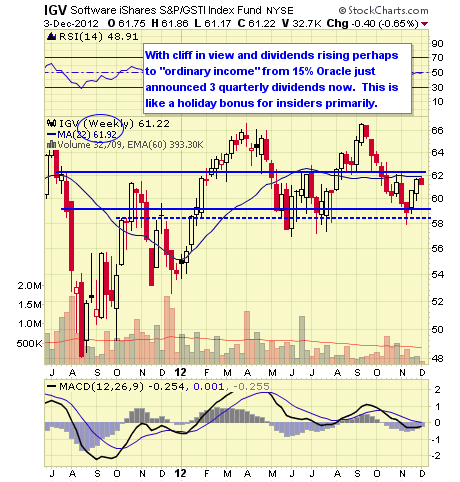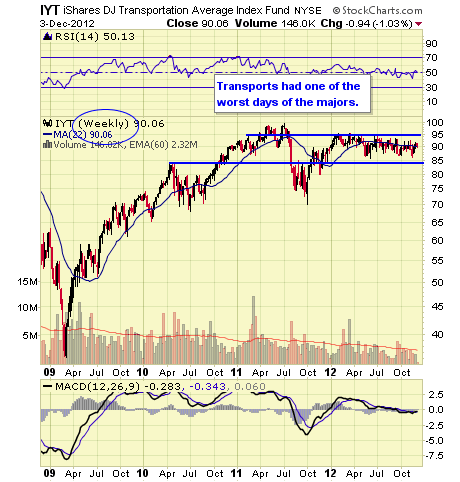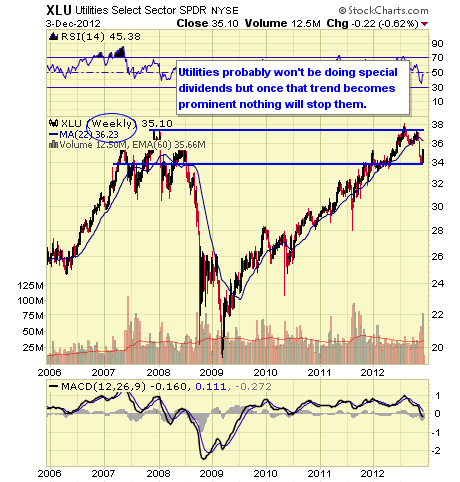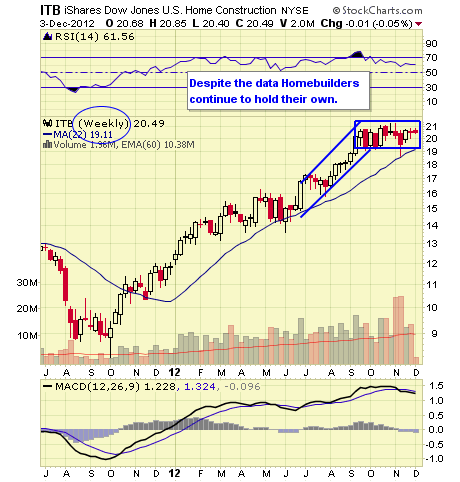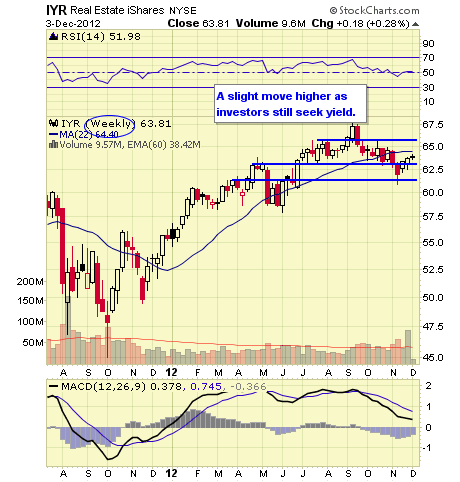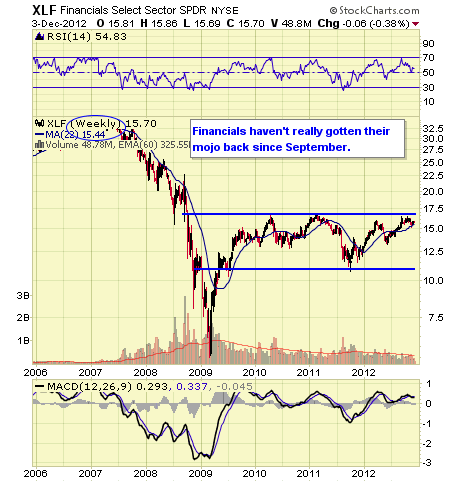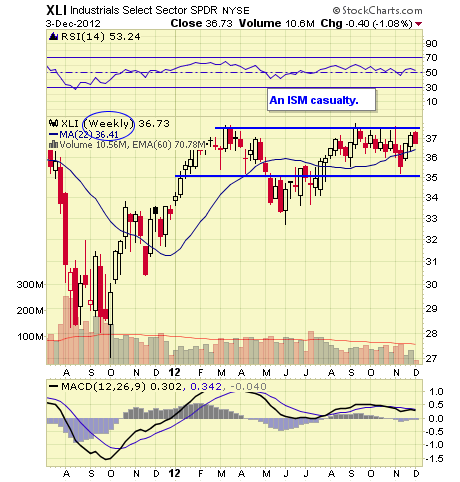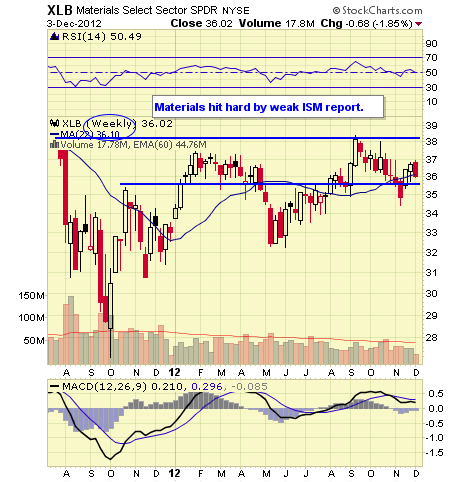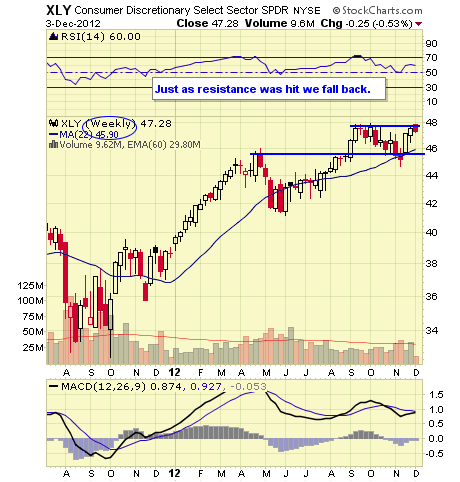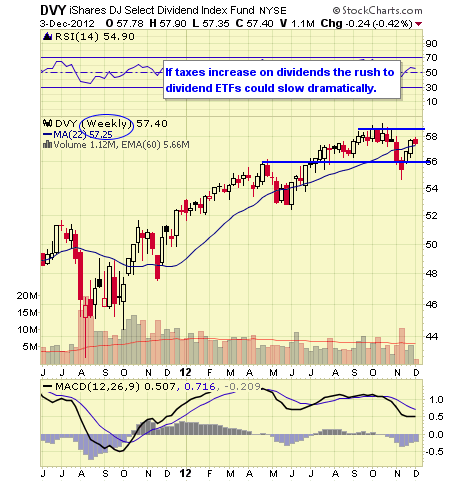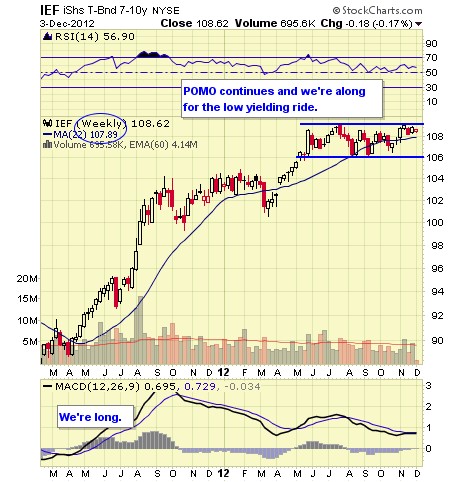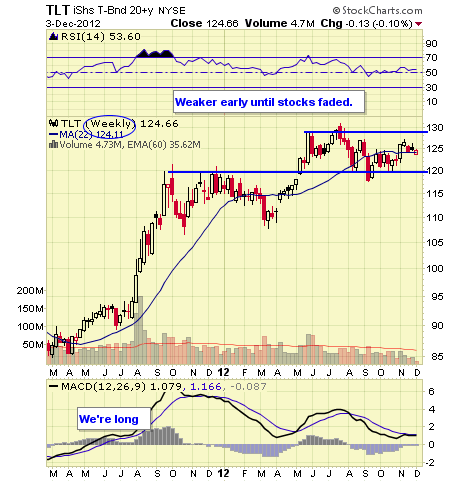 Continue to Currency & Commodity Market ETFs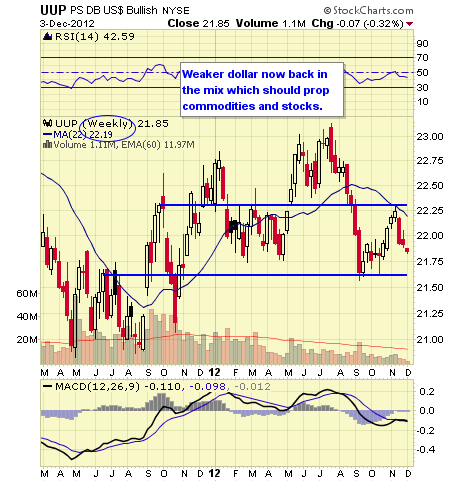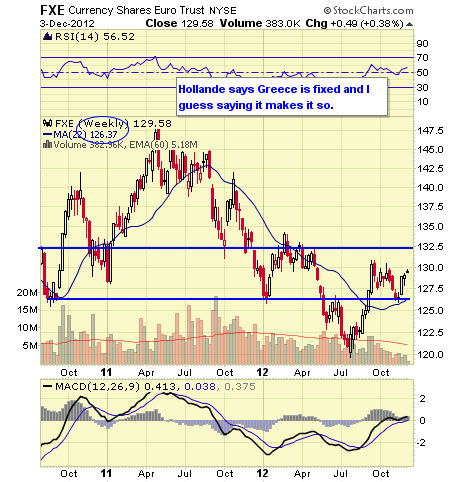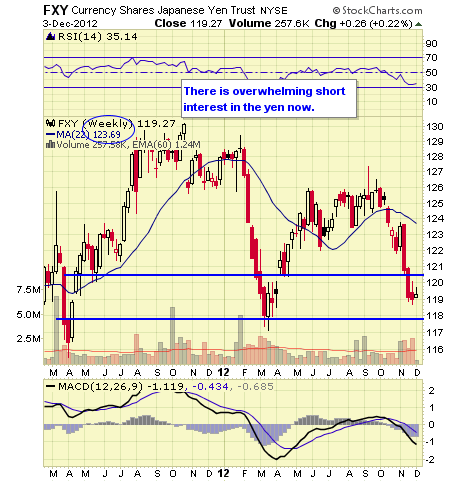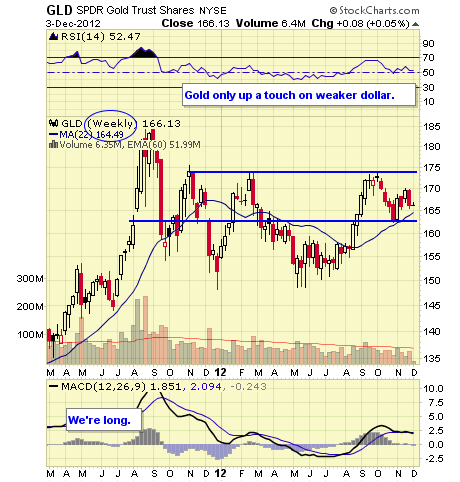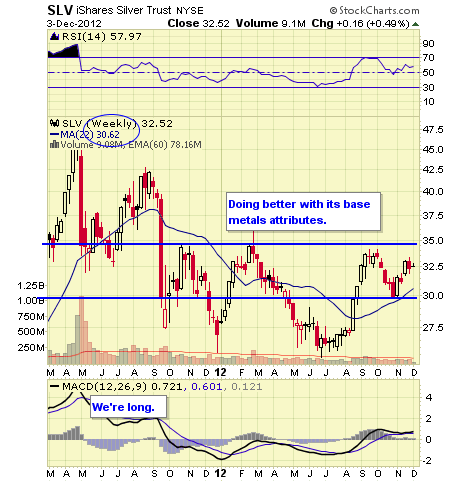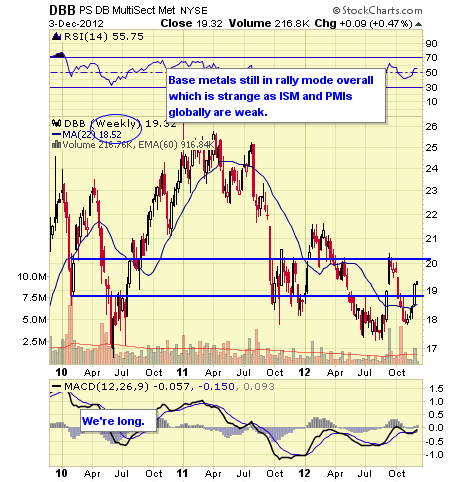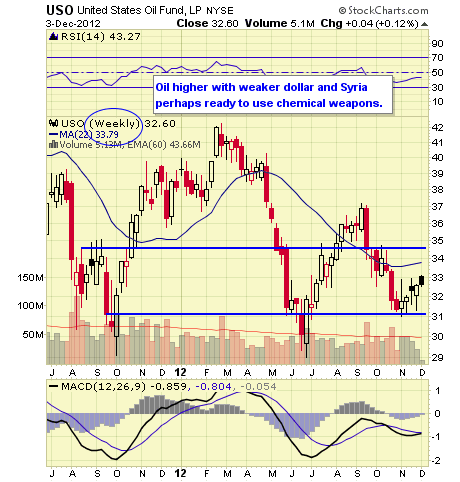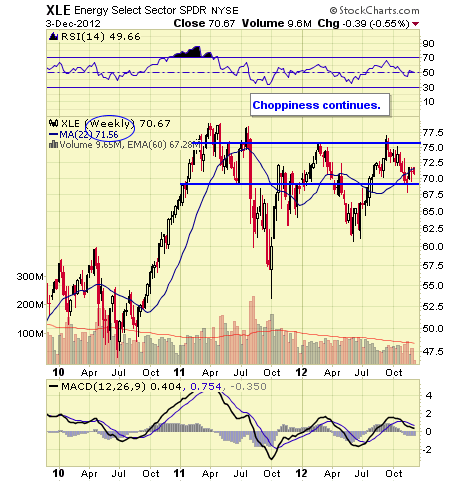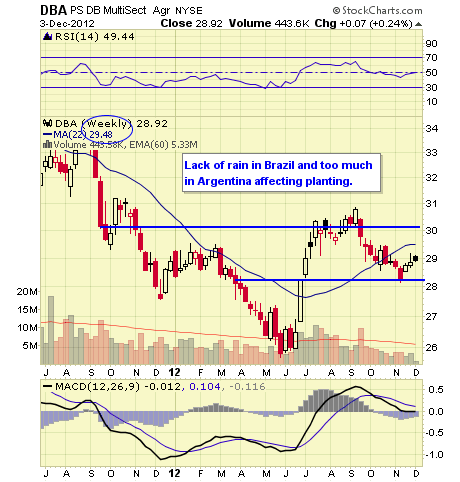 Continue to Overseas Sectors & ETFs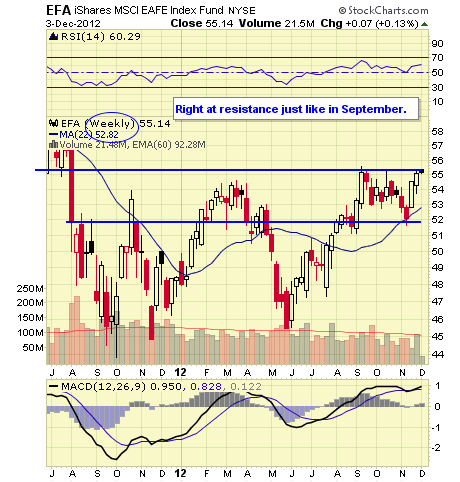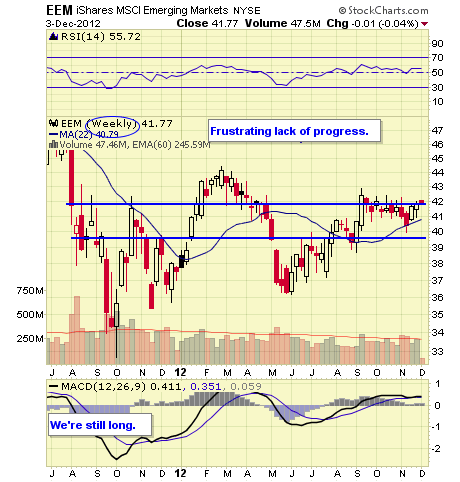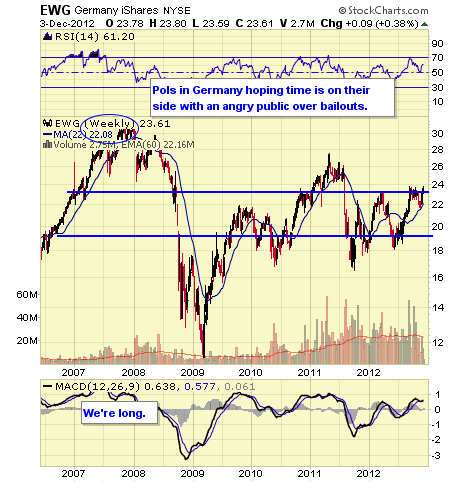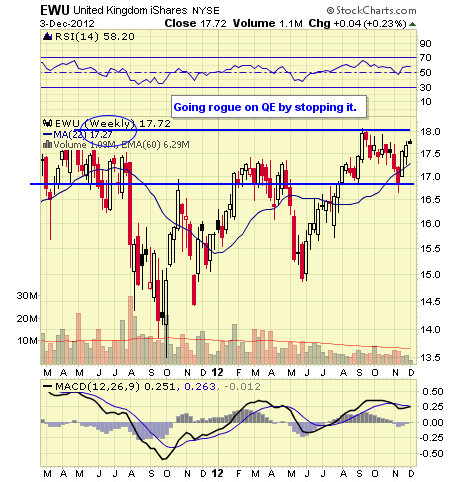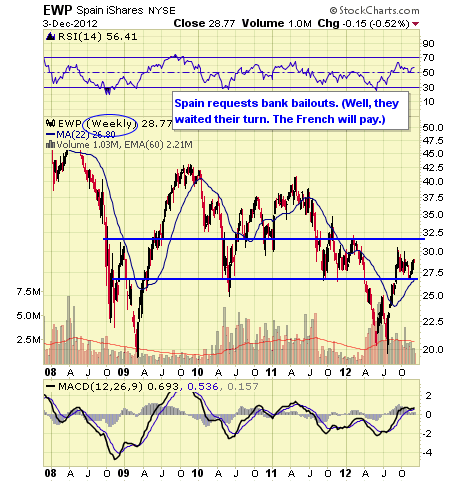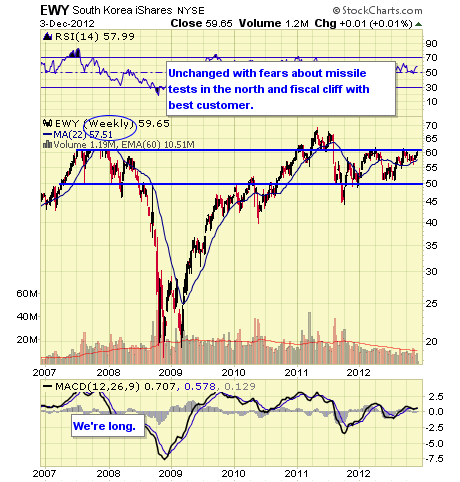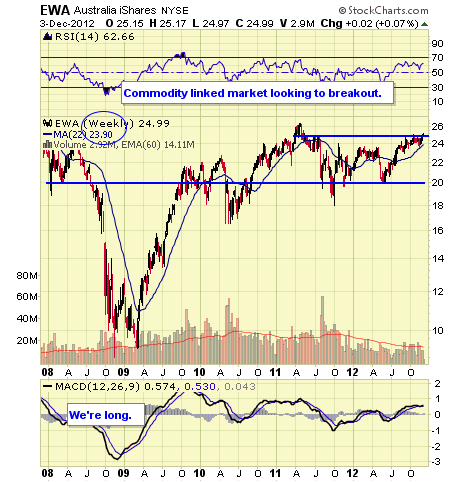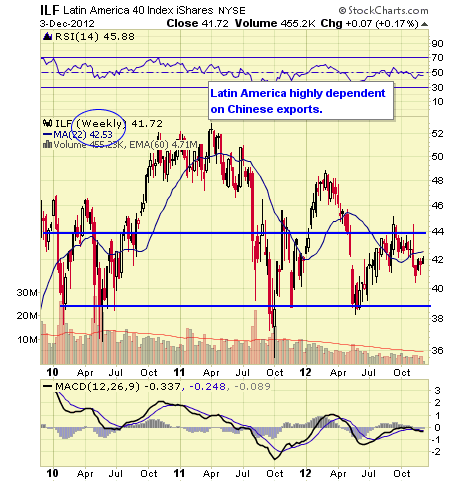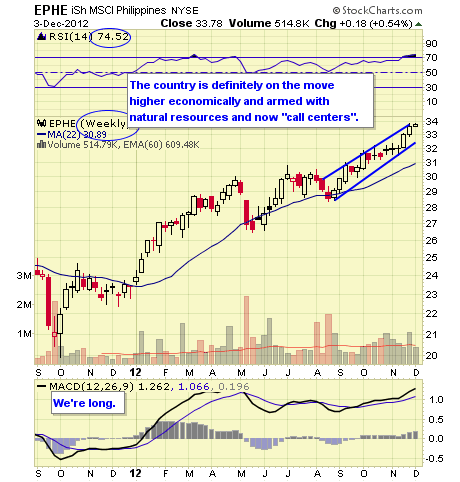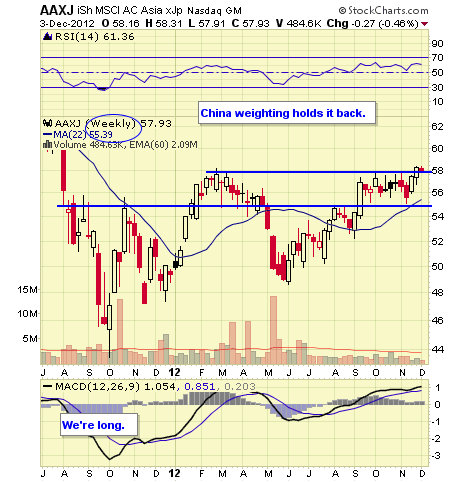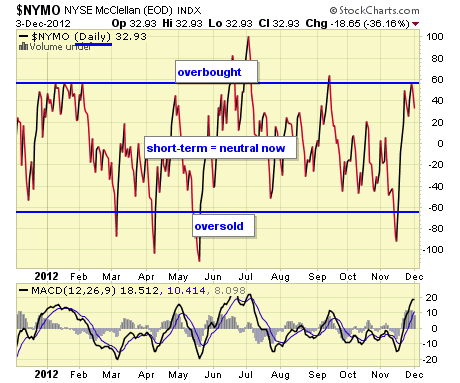 The NYMO is a market breadth indicator that is based on the difference between the number of advancing and declining issues on the NYSE. When readings are +60/-60, markets are extended short term.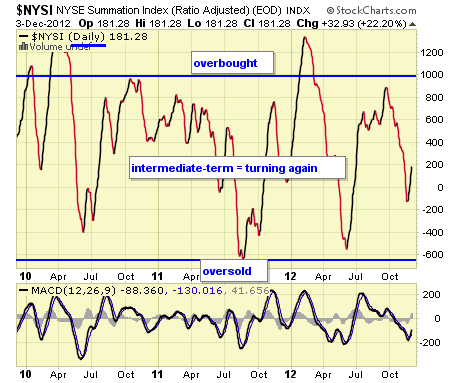 The McClellan Summation Index is a long-term version of the McClellan Oscillator. It is a market breadth indicator, and interpretation is similar to that of the McClellan Oscillator, except that it is more suited to major trends. I believe readings of +1000/-1000 reveal markets as much extended.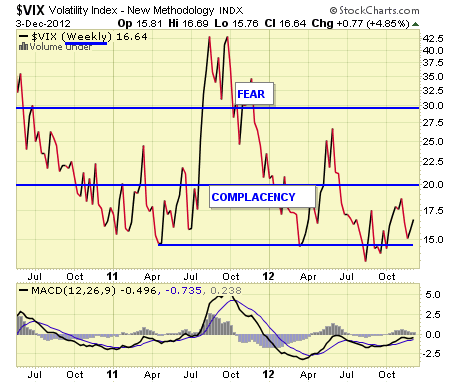 The VIX is a widely used measure of market risk, and is often referred to as the "investor fear gauge." Our own interpretation is highlighted in the chart above. The VIX measures the level of put option activity over a 30-day period. Greater buying of put options (protection) causes the index to rise.
Concluding Remarks
The ISM Mfg data was pretty ugly. In fact, most manufacturing globally is negative. Most analysts are cutting economic growth estimates for the fourth quarter to below 2%, with some as low as 1%. If this is true, and with many country economies in recession, raising taxes doesn't sound like a good plan.
Oracle is one of more than 70 companies rushing to pay out special dividends before year-end, since taxes on dividends would rise to ordinary income vs. 15%. Most of this is positive initially, but then negative ultimately. Insiders are the primary beneficiaries who own low cost basis stock, and it's like a holiday bonus. (It would be fun if Warren Buffett took the same path.)
The Republicans have put forth a plan for the fiscal cliff, and the WH has already dismissed it in the same manner as Republicans did theirs. The beat goes on.
Disclaimer: The ETF Digest maintains an active ETF trading portfolio and a wide selection of ETFs away from portfolios in an independent listing. Current "trading" positions in active portfolios, if any, are embedded within charts: Lazy & Hedged Lazy Portfolios maintain the follow positions: VT, MGV, BND, BSV, VGT, VWO, VNO, IAU, DJCI, DJP, VMBS, VIG, ILF, EWA, IEV, EWC, EWJ, EWG, & EWU.
The charts and comments are only the author's view of market activity and aren't recommendations to buy or sell any security. Market sectors and related ETFs are selected based on his opinion as to their importance in providing the viewer a comprehensive summary of market conditions for the featured period. Chart annotations aren't predictive of any future market action rather, they only demonstrate the author's opinion as to a range of possibilities going forward.
Disclosure: I have no positions in any stocks mentioned, and no plans to initiate any positions within the next 72 hours. I wrote this article myself, and it expresses my own opinions. I am not receiving compensation for it. I have no business relationship with any company whose stock is mentioned in this article.