Many investors were surprised to see Sirius XM (NASDAQ:SIRI) drop sharply in afternoon trading, falling from the day's high near $2.85 to meet a low of $2.73 on very heavy volume.
Head fake? Shares had already begun to climb back up in the last few minutes of the day.
The culprit is none other than news that hit the wire just before 2 p.m. ET regarding a deal between Netflix (NASDAQ:NFLX) and Liberty Media (LMCA).
Consider the story at Bloomberg:
Netflix Inc, the online video service, signed a multiyear accord to carry Walt Disney Co. (NYSE:DIS) animated and live-action films, marking the first time a major studio has bypassed traditional cable-TV outlets.

The agreement starts with movies released in 2016, the companies said today in a statement. Financial terms weren't disclosed. The accord replaces one with Liberty Media Corp.'s Starz Entertainment that expires in 2015. Netflix surged on the announcement while Liberty Media Class A tumbled.
Take a step back, breathe deep, and ask yourself a very simple question here. What in the world does Liberty Media's deal with Netflix have to do with Sirius XM? The answer is simple: absolutely nothing.
The two charts that make some sort of sense here are Liberty Media and Netflix. Notice the times of the reactions to the news.
Netflix
Click to enlarge images.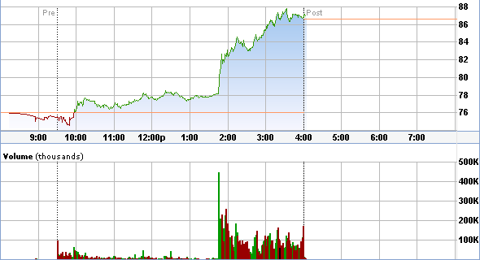 Liberty Media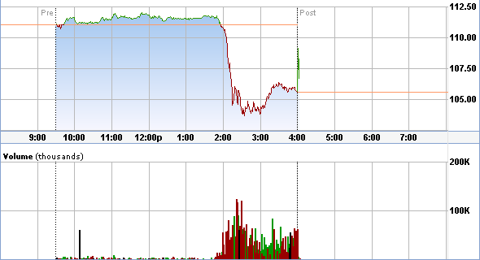 Yet a similar reaction in shares of Sirius XM...
Sirius XM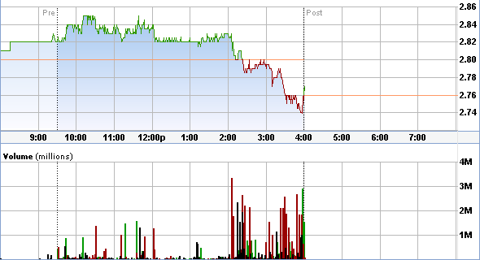 ...has made absolutely no sense, and I expect a correction during Wednesday's trading.
Investors should understand that while there is a strong connection between Liberty Media and Sirius XM, a win or a loss in Starz -- which falls under the Liberty Media umbrella -- is not a win or a loss for Sirius XM. Both Sirius XM's and Starz's performance will impact Liberty Media's valuation, but Sirius XM and Starz do not affect each other.
This is one of the reasons why I have always advocated the "pure play" when investing in Sirius XM. By spreading one's investment into Sirius XM and Liberty Media both, in order to attempt to capitalize on any sort of premium or benefit to Liberty Media within a future Reverse Morris Trust, exposes the investor to everything under the Liberty Media umbrella.
Investing in Liberty means exposure to a large number of companies under this umbrella that an investor must follow closely. Developments like the breakdown of the Netflix deal with Starz, within one company, can have an exaggerated adverse effect on the majority stakeholder.
If you're investing in Sirius XM, stick with Sirius XM. In my opinion, it's just a lot less hassle.
Disclosure: I am long SIRI. I wrote this article myself, and it expresses my own opinions. I am not receiving compensation for it (other than from Seeking Alpha). I have no business relationship with any company whose stock is mentioned in this article.