Exploring different high-yield stocks for my dividend portfolio, I was surprised to find the high yields (and growth expectations) from virtually all tobacco companies. Personally, I would have thought that this industry was contracting. I myself am a former smoker, and the trend nowadays seems to be more people quitting than starting to smoke. When I was in high school, most of the kids (myself included) thought it was cool and fun to smoke. As a high school teacher now, I recently had a student who was turning 18 tell me "There's no big deal about turning 18. Now I can smoke cigarettes. That's disgusting!" Times certainly had changed for the worse for tobacco companies, or so I thought.
Anyways, without further delay, the contenders for your portfolio are:
1) Altria Group (NYSE:MO) - Formerly Phillip Morris Cos. Inc., Altria is a holding company for several companies, most of whom make tobacco products. Phillip Morris USA is the largest U.S. tobacco company, with brands including Marlboro, Virginia Slims, and Parliament. In 2009, Altria acquired UST Inc., the largest U.S. manufacturer and marketer of smokeless tobacco products. Now, my assumption was correct in that the cigarette industry volume is expected to decline over the next several years, but not by as much as I would expect (low-to-mid single digit percentages). However, Altria sees revenue rising at 5% annually as higher product pricing, line extensions, and new product introductions offset declining consumption. Altria currently trades at 15.4 times earnings, and has a dividend yield of 5.21%, as of this writing. In addition, the company has a solid history of increasing its dividend every year, even from 2008-09, when it seemed like every company in the world was cutting dividends.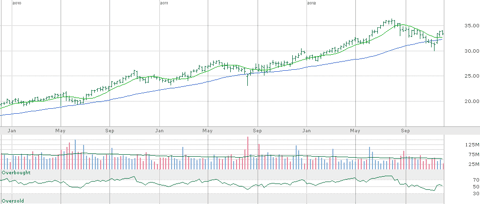 2) Reynolds American (NYSE:RAI) - The second-largest U.S. tobacco company, Reynolds produces brands such as Camel, Kool, Pall Mall, Doral, and Winston cigarettes, in addition to smokeless brands Grizzly and Kodiak. Just like Altria, sales volume is expected to decline slightly. Growth is expected in the Camel and American Spirit brands, but not much is expected elsewhere. Since growth is expected to be slightly lower than Altria, it makes sense that shares are trading at 14.8 times earnings, slightly less than Altria. The yield is higher, however, currently at 5.4%.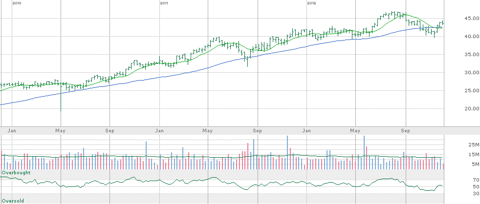 3) Lorillard Inc. (NYSE:LO) - The third-largest U.S. tobacco company's brands include Newport (second-best seller in the U.S. to Marlboro), Kent and Maverick. Projecting the best growth of the three, Lorillard expects sales volume to actually rise 3% this year. In 2011, sales of their discount brands, like Maverick, rose 15%, and premium brands grew 6%, mostly as the result of Newport Non-Menthol cigarettes being introduced. Remarkably, LO trades at the lowest multiple of the group, at only 14.3 times earnings, and only 12.5 times projected 2013 earnings of $9.04/share. Lorillard currently yields 5.12% and also has a great track record of raising the dividend.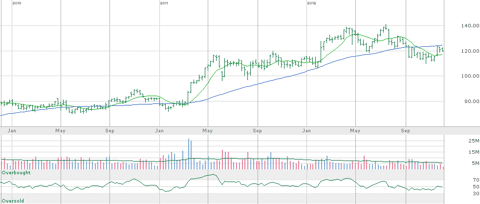 In conclusion, all three of these companies are worth a look, and I'll even go out on a limb to say that Lorillard seems to be the most attractively valued currently. On a personal note, I completely understand some investors have a moral conflict with investing in cigarette manufactures, thinking they are "profiting from pain" or something to that effect. I simply look at their high dividend as a "refund" of some of the thousands of dollars they made from me during my 20s.
Disclosure: I have no positions in any stocks mentioned, and no plans to initiate any positions within the next 72 hours. I wrote this article myself, and it expresses my own opinions. I am not receiving compensation for it (other than from Seeking Alpha). I have no business relationship with any company whose stock is mentioned in this article.