For a high-yield portfolio, Utilities stocks are an excellent fit. They generally are not very volatile, have great dividend yields, and trade at very reasonable valuations. However, the dilemma in this sector is that almost every company has a nice yield, so how should an investor choose.
First, and this is not always the case, the larger companies tend to be more stable. So, we'll limit our results to those utilities stocks with market caps of $4 billion or greater, and a yield of 5% or more. We also want to see a good history of raising dividends as well as some potential for future growth. My favorites in no particular order are:
1.) Exelon Corp (NYSE:EXC) - Exelon is the holding company for Chicago-based ComEd, Philadelphia -based PECO Energy, and Baltimore Gas and Electric, and they are the leading competitive energy provider in the USA. Earnings are projected to decline slightly, from $2.83 per share in 2012 to $2.76 per share in 2013, due to weakness in the power markets and the economy, and lower electric rates at ComEd. However, the company should be able to sustain its dividend of $2.10 per share, for some time to come. Exelon has a market cap of over $25 billion and has a great history of raising its dividend, with an average 6% annual increase for the past 20 years. Analysts view Exelon as undervalued currently, with an average 1-year target price of $34.29, which represents a potential upside of 16% over current levels. Not a bad upside for a stock that yields 7.1%.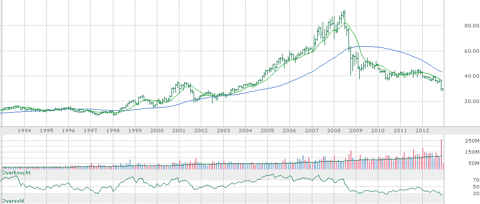 2.) National Grid Plc (NYSE:NGG) - This London-based international network utility company operates in both the U.K. and U.S. Profits are projected to rise by 8% in FY 2013, mainly due to restructuring in the front office systems. Although only traded publicly since 2005, NGG has raised its dividend every year, by an average of 9% annually. Currently yielding 5.59%, the company should have no problem keeping up (or more likely raising) its dividend payout of $3.17 per year, as it is forecast to earn $4.34 in 2013 and $4.74 in 2014, a 9.2% year-over-year growth.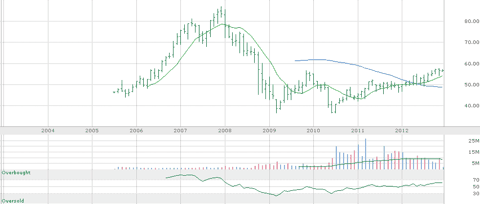 3.) Pepco Holdings Inc (NYSE:POM) - One of the largest energy-delivery companies in the Mid-Atlantic region, the company serves about 2 million customers. Earnings are expected to grow nicely over the next several years, as a result of infrastructure investments by the company. A good example of this is the recent installation and activation of advanced meters in the company's Delaware service territory, completed in June. The company earned $1.15 per share this past year, and that is expected to grow to $1.28 for 2013, which should mean that the company's $1.08 annual dividend is secure, if not set to rise. Pepco currently yields 5.54% and trades at a significant premium to its peers due to the anticipated growth.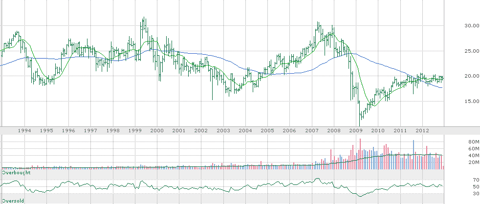 In conclusion, any of these companies (or all 3) would make a fine addition to a well-rounded dividend portfolio. All three have different payout ratios, growth strategies, and economic challenges, so investors must decide which is most appropriate for their particular goals. My opinion is that all three of these are rock-solid companies that should provide a nice, growing stream of income for years to come.
Disclosure: I have no positions in any stocks mentioned, and no plans to initiate any positions within the next 72 hours. I wrote this article myself, and it expresses my own opinions. I am not receiving compensation for it (other than from Seeking Alpha). I have no business relationship with any company whose stock is mentioned in this article.