The beauty of out-of-the-money credit spreads is the fact that I can be completely wrong in my directional assumption and still be profitable.
Even with the current extended rally into very overbought territory, my credit spread positions are still profitable… none of my short strikes have been breached. And with almost every ETF I follow in an short-term overbought state, I still expect to see a reprieve over the next few days because this is the most overbought we have seen many of these ETFs in years.
The plan remains the same, sell bear call spreads. When the highly-liquid ETFs I follow reach these type of levels, the bread and butter trade is to begin selling out-of-the-money credit spreads. Since we are in an overbought state…bear call spreads apply. If we were in an extreme oversold state, bull put spreads would apply.
I hope this helps a few of you.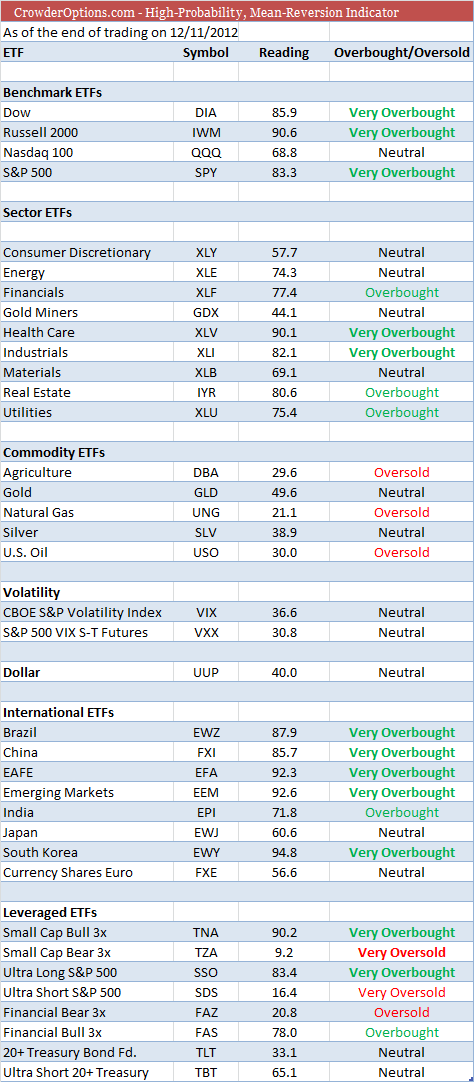 Disclosure: I am short SPY, IWM. I wrote this article myself, and it expresses my own opinions. I am not receiving compensation for it. I have no business relationship with any company whose stock is mentioned in this article.