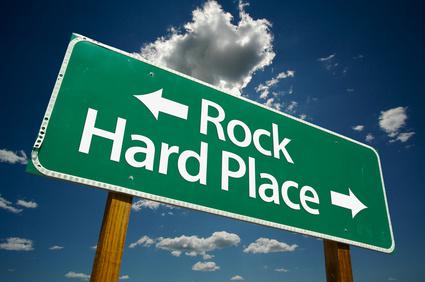 Steel Partners Holdings L.P. (NYSE:SPLP) owns 52% of DGT Holdings Corp. (OTCPK:DGTC), which consists of $14 per share of cash and marketable securities net of debt, over $2 of NOLs, and over $2 of real estate for a net asset value of somewhere between $18 and $20. Shares last traded at $12 per share. Management has not done anything to close the massive gap between the share price and value by conference calls or presentations to investors. However, earlier today they offered to cash out shareholders with 4,999 or fewer shares at a price of $13.50 per share.
There are two very good choices for an investor. You can buy 4,999 shares which will be acquired for a profit of just under $7,500, depending upon your exact cost basis. This is a fine choice in that there is little risk and a high level of clarity on the process of having your capital returned. But there is another choice which might be better: buy 5,000 or more shares so as to avoid getting cashed out (or buy back the shares with the proceeds from tendering 4,999). Cashing out odd lot holders will remove about 9% of the shareholder base at a discount to NAV of over 25%.
What will the remaining holders be left with? A massive bargain, a controlling shareholder committed to unlocking value, and a demonstrated ability to do so in a way that makes minority holders money. The funny thing about this situation is that odd lot holders are actually getting a terrible deal relative to the value of their shares. The price that they are getting is a discount to cash and marketable securities -- mostly Handy and Harman Ltd. This transaction essentially gives the valuable real estate and tax assets to larger holders for free. The public markets allowed the discount and management is capturing that discount.
Perfect. It is not that scalable and it is not that exciting, but it is safe and it is mispriced. It does not matter how efficient one considers the market's price system to be: the price cannot work in certain corporate transactions such as this. Some large shareholders will sell stock in order to get beneath 5,000 positions and capture $13.50 per share while some small shareholders will buy stock to get over 5,000 positions and capture the upside of NAV accretion from this deal. Both parties are able to pay a substantial discount to the value that they will receive. This is the opposite of stuck between a rock and a hard place.
Disclosure: The author is long DGTC. The author wrote this article themselves, and it expresses their own opinions. The author is not receiving compensation for it (other than from Seeking Alpha). The author has no business relationship with any company whose stock is mentioned in this article.
Additional disclosure: Chris DeMuth Jr is a portfolio manager at Rangeley Capital, a partnership that invests with a margin of safety by buying securities at deep discounts to their intrinsic value and unlocking that value through corporate events. In order to maximize total returns for our partners, we reserve the right to make investment decisions regarding any security without further notification except where such notification is required by law.
Disclosure: I am/we are long DGTC.
I wrote this article myself, and it expresses my own opinions. I am not receiving compensation for it (other than from Seeking Alpha). I have no business relationship with any company whose stock is mentioned in this article.
Additional disclosure: I don't actually want to change the disclosure information - as I do not remember precisely what was correct when the article was originally published.