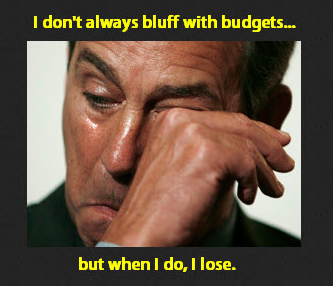 Oddly, it's Republicans offering a plan to raise taxes, but on those with incomes over $1M (vs. the WH $400K), and currently does not include spending cuts. The WH immediately stated it would veto this. The bottom line, this is a symbolic gesture since the Senate won't even vote on it, according to Harry Reid. The Republican ploy is to say they've voted to raise taxes on the rich. Then they would allow the country to go over the cliff after transmitting this vote and forcing the WH to "own" the damage. That must be their thinking. It's a gamble obviously, but Boehner's base has shown no support for WH plans, or to roll over and violate all their principles.
This left bulls somewhat shaken as stocks fell sharply after the GOP announcement, but there are more rounds left in this stand-off. Stocks were overbought recently, and a little rest was in order. In other words, bulls had taken it as a given the cliff would be avoided. It still may be. We'll just have to live with the volatility until a deal is done, or not.
Housing Starts fell 3%, but Building Permits rose 3.6%. The former data point is the more meaningful, since some permits will never evolve into a "start."
GM decided to buy back the shares the government owned at $27.50, yielding taxpayers a nearly 50% loss. Like it or not, that's the math.
Bank of America (NYSE:BAC) has $64 billion of mortgage delinquencies greater than six months on its books -- nearly half of its market cap. This is some of the looking under the hood investors aren't spending time on. Those that do, like Buffett, must believe the Fed will monetize and/or backstop these loans.
The bullish case is quite simple: QEternity is flooding markets with liquidity that has few choices for returns beyond stocks.
The bearish case is more complex: Global economic data shows a contraction in GDP, commodity demand, earnings and revenues.
The dollar (NYSEARCA:UUP) was weaker, as was gold (NYSEARCA:GLD). Commodities (NYSEARCA:DBC) were slightly weaker. Bonds (NYSEARCA:TLT) were stronger.
Volume was somewhat lighter than on Tuesday's good rally. Breadth per the WSJ was mixed to negative.
(click image to enlarge)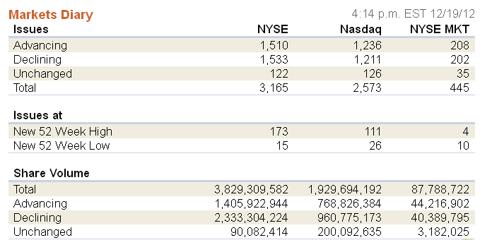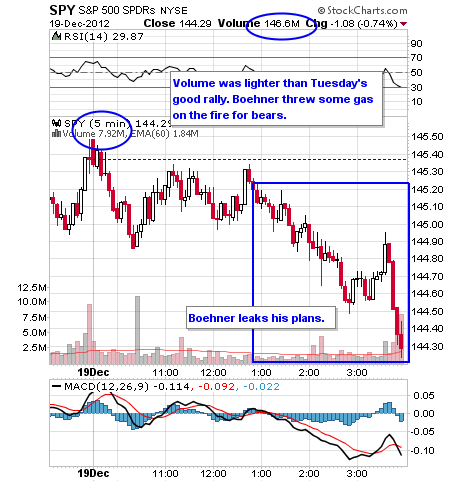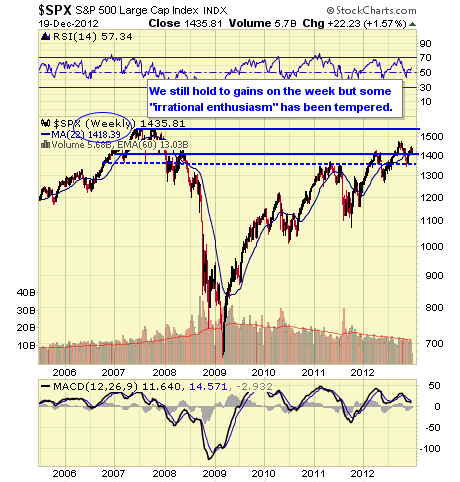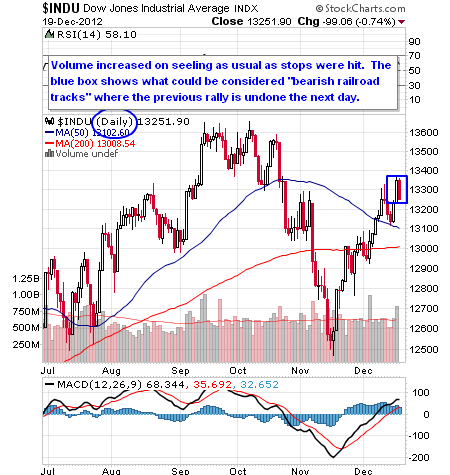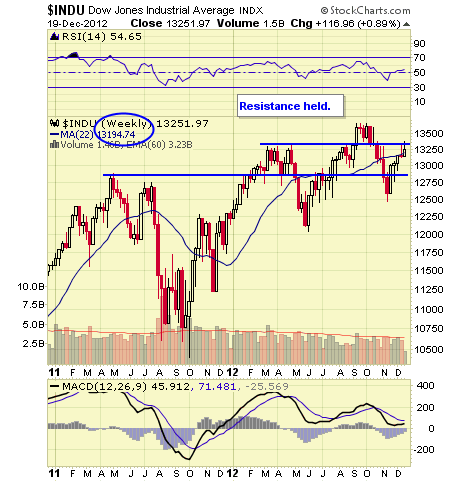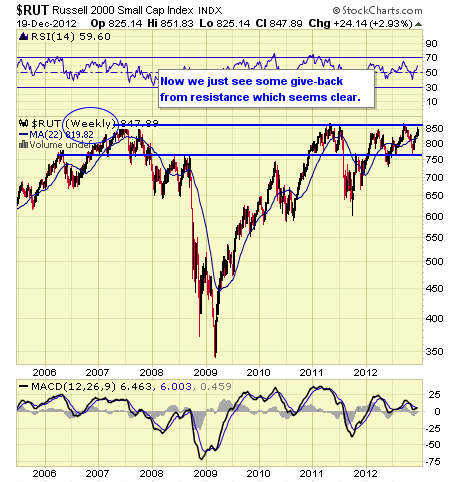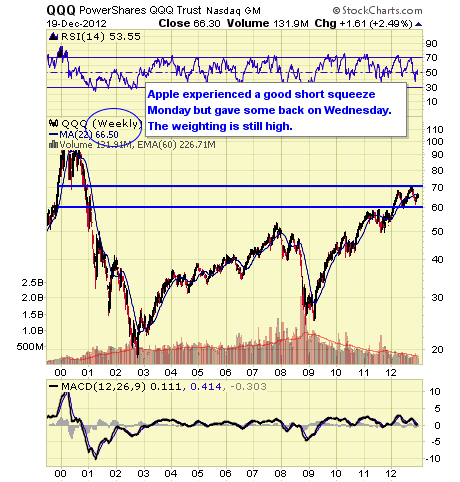 Continue to U.S. Sector, Stocks & Bond ETFs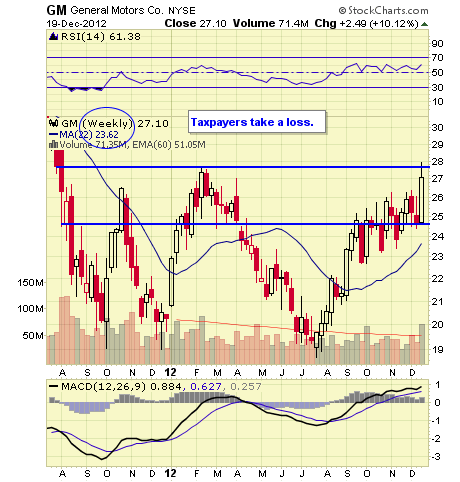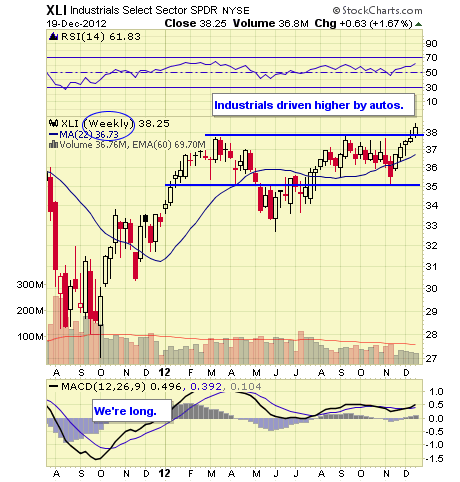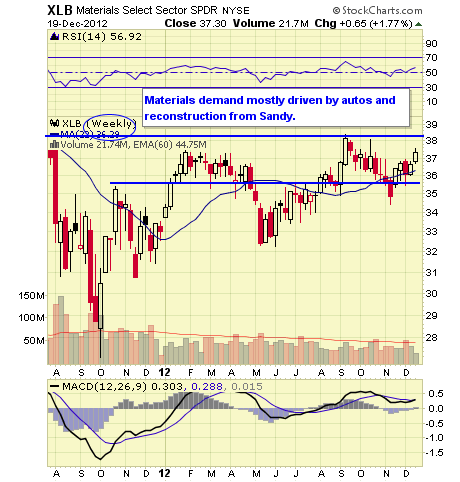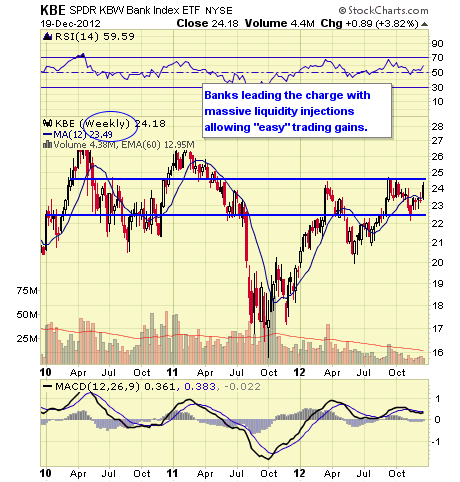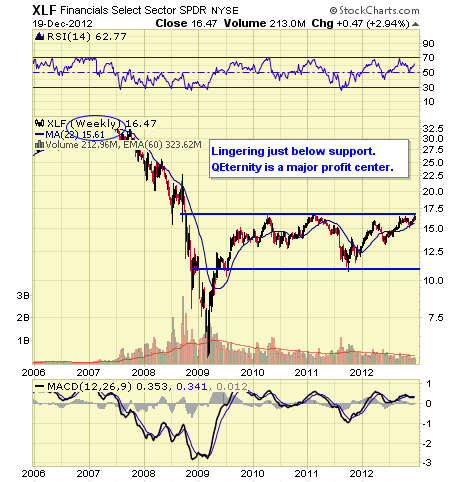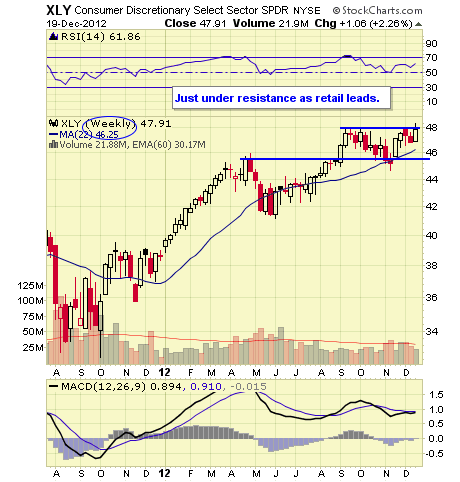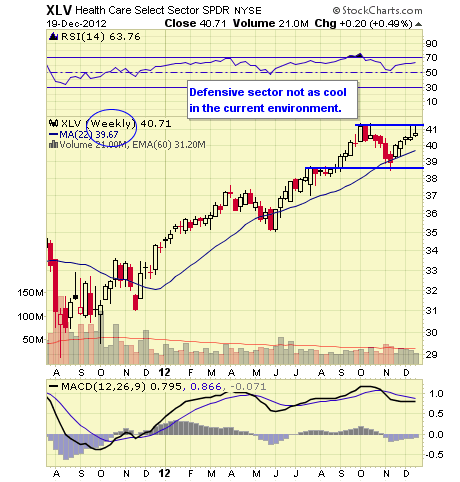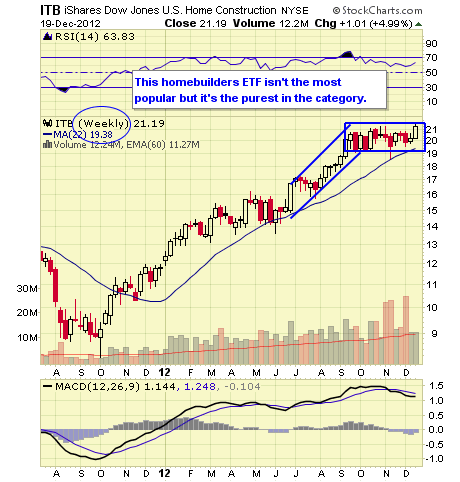 Continue to Currency & Commodity Market ETFs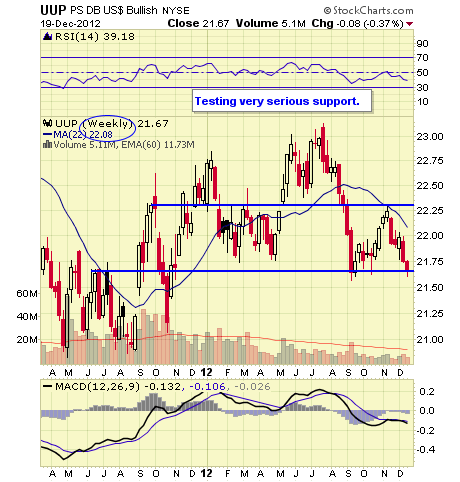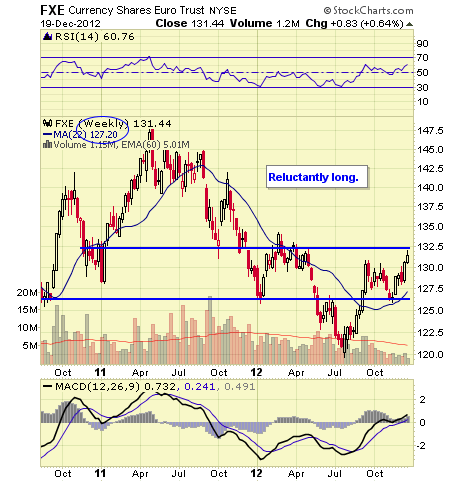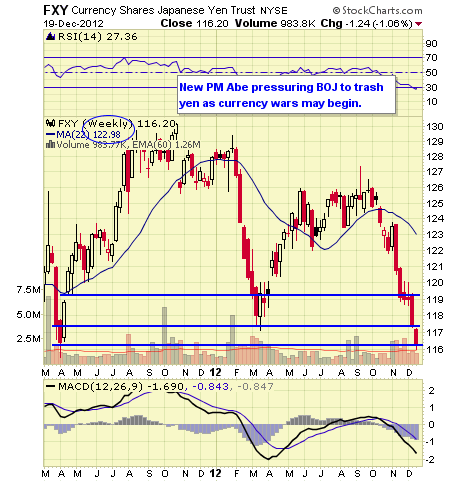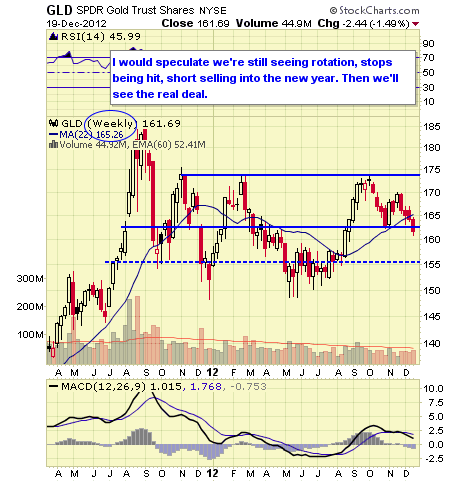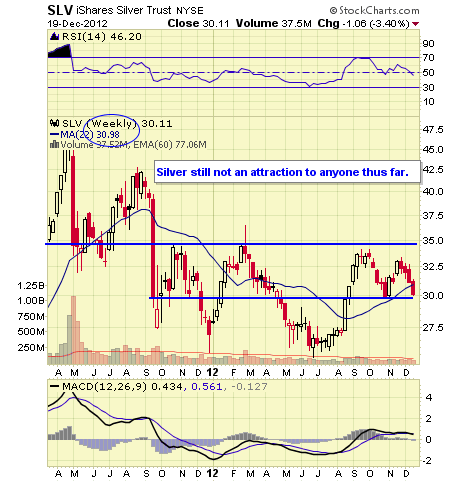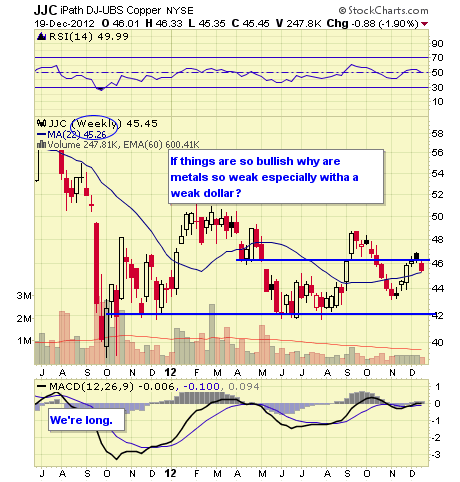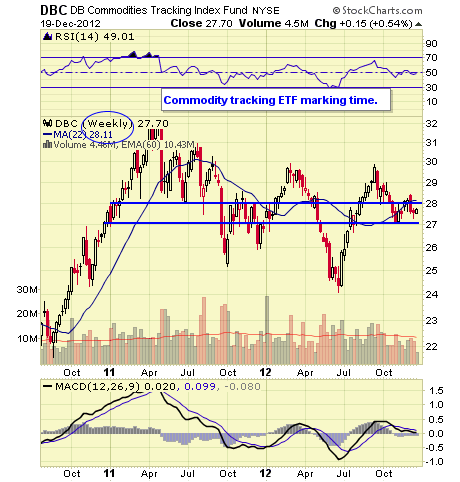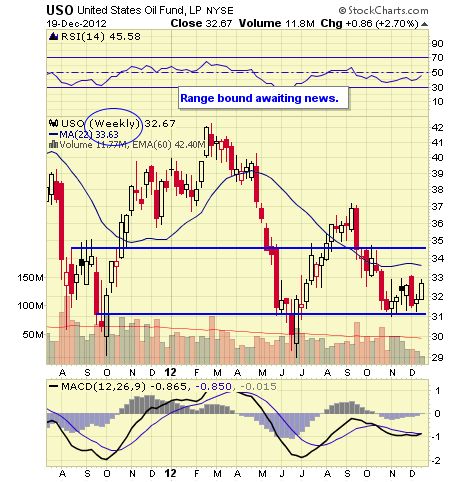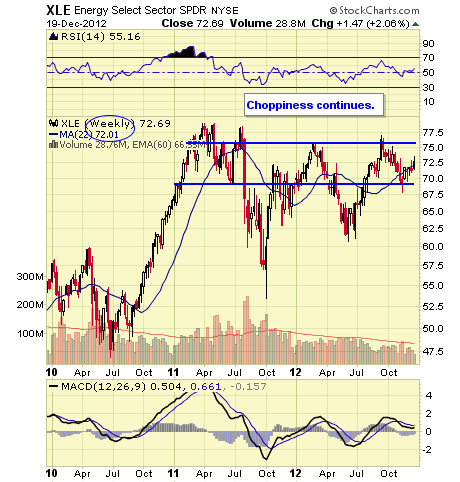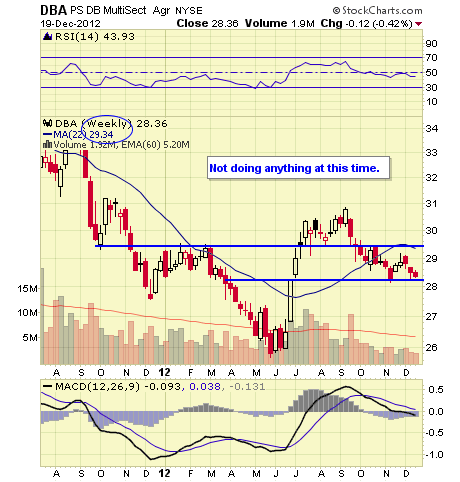 Continue to Overseas Sectors & ETFs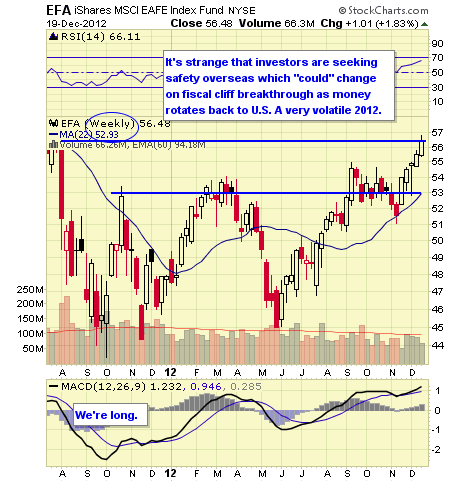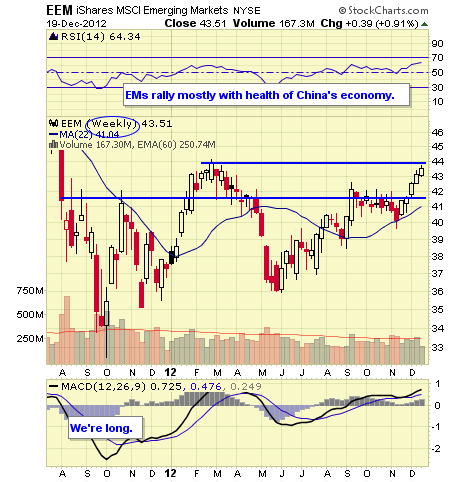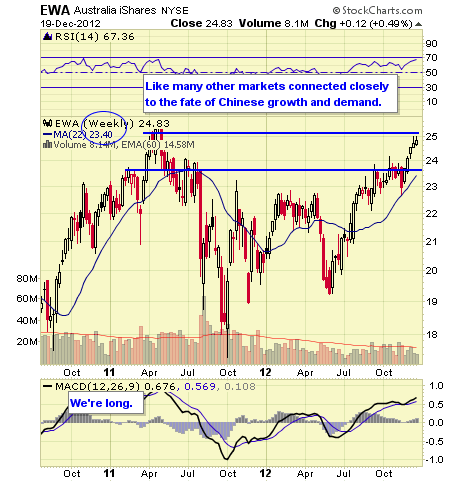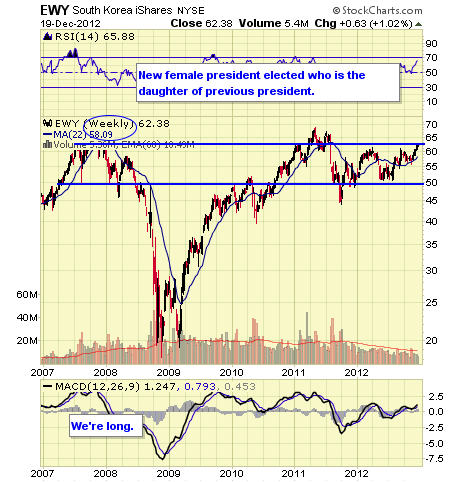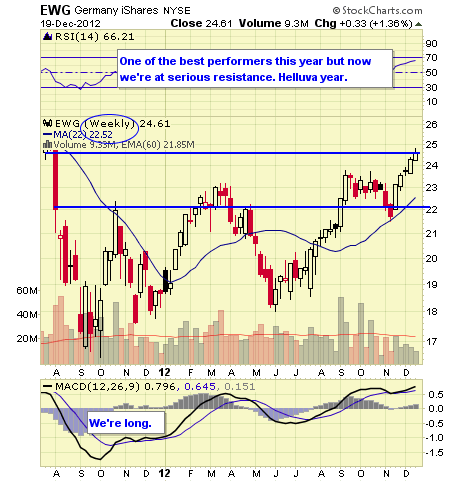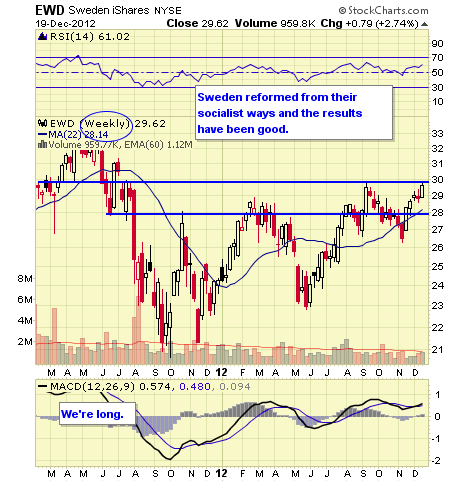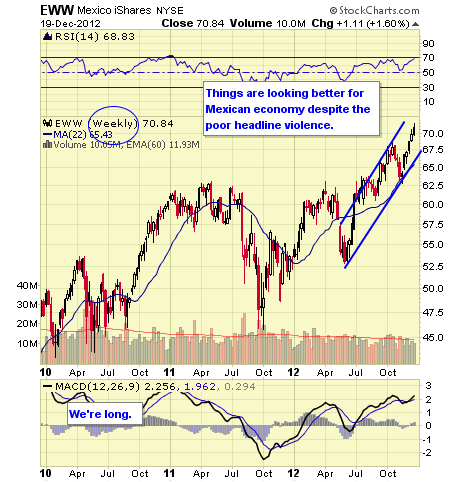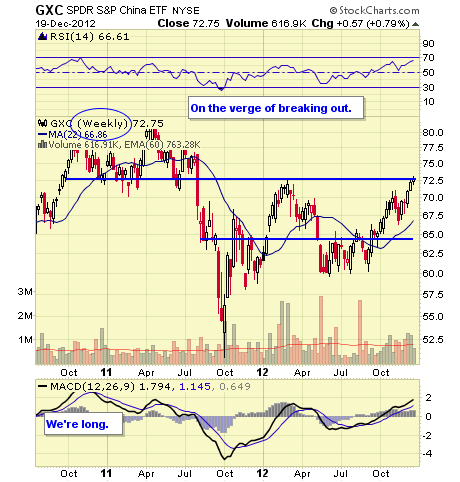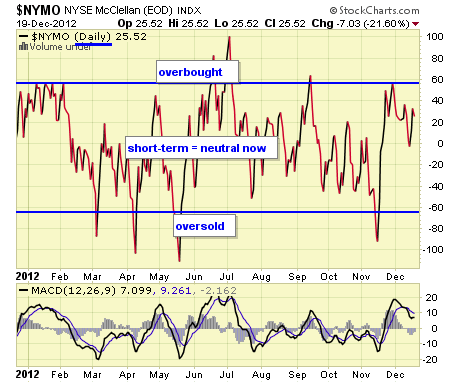 The NYMO is a market breadth indicator that is based on the difference between the number of advancing and declining issues on the NYSE. When readings are +60/-60, markets are extended short term.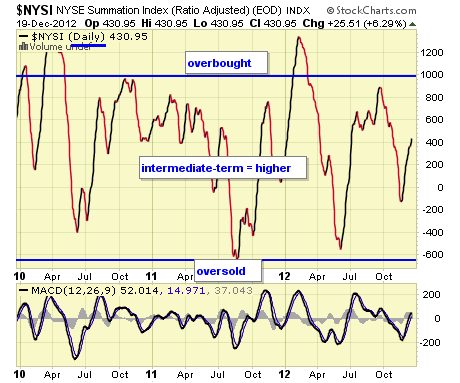 The McClellan Summation Index is a long-term version of the McClellan Oscillator. It is a market breadth indicator, and interpretation is similar to that of the McClellan Oscillator, except that it is more suited to major trends. I believe readings of +1000/-1000 reveal markets as much extended.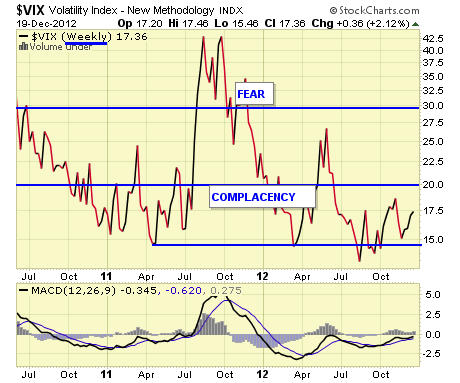 The VIX is a widely used measure of market risk, and is often referred to as the "investor fear gauge." Our own interpretation is highlighted in the chart above. The VIX measures the level of put option activity over a 30-day period. Greater buying of put options (protection) causes the index to rise.
Concluding Remarks
It's hard to know what to make of fiscal cliff negotiations and tactics. The sides are gaming and bluffing things.
Disclaimer: The ETF Digest maintains an active ETF trading portfolio and a wide selection of ETFs away from portfolios in an independent listing. Current "trading" positions in active portfolios, if any, are embedded within charts: Lazy & Hedged Lazy Portfolios maintain the follow positions: VT, MGV, BND, BSV, VGT, VWO, VNO, IAU, DJCI, DJP, VMBS, VIG, ILF, EWA, IEV, EWC, EWJ, EWG, & EWU.
The charts and comments are only the author's view of market activity and aren't recommendations to buy or sell any security. Market sectors and related ETFs are selected based on his opinion as to their importance in providing the viewer a comprehensive summary of market conditions for the featured period. Chart annotations aren't predictive of any future market action rather, they only demonstrate the author's opinion as to a range of possibilities going forward.
Disclosure: I have no positions in any stocks mentioned, and no plans to initiate any positions within the next 72 hours. I wrote this article myself, and it expresses my own opinions. I am not receiving compensation for it. I have no business relationship with any company whose stock is mentioned in this article.