Rumors are emerging that President Obama may be considering American Express (NYSE:AXP) CEO, Kenneth Chenault, to succeed Timothy Geithner as Treasury secretary. I'll let the politicos debate whether or not that would be a good appointment. However, I believe strongly that Chenault has been an outstanding CEO, and American Express is well positioned to thrive for many years to come with or without him. In fact, I own shares of American Express, and I have no intention of selling anytime soon. Here's why…
Why Should I Own American Express?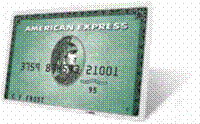 Own American Express stock because the company makes a lot of money, the rate at which it makes money will grow, the growth rate will accelerate, and the valuation is attractive. As the global shift away from cash and toward online and electronic commerce continues, American Express is right in the sweet spot because of its powerful brand name and its global payments and commerce network. Not only will its charge card business grow, but the enormous potential of its "Global Network & Merchant Services" (GNMS) segment is not adequately reflected in the stock price. CEO Kenneth Chenault helped put American Express in the great position it is in today. And with or without him, the company will thrive in the future. In a nutshell, buy American Express now. I did.
How Does American Express Make Money?
Discount Revenue: accounts for about half of American Express's revenue (Annual Report, p55). Discount revenue comes from fees charged to merchants when a customer uses an American Express card. It is generally deducted from the payment to the merchant. For example, if you use an American Express card to pay for your groceries, the grocery store pays American Express a portion of your total bill. Discount revenue is a very lucrative business to be in if you have the global infrastructure that American Express already has in place.
Other major sources of revenue for American Express include:
Net Card Fees: the annual fee to have an American Express charge card. Net card fees provided about $2.2 billion or 7% of AXP's revenue in 2011 (2011 annual report, p55).
Travel Commissions and Fees: transaction or management fees for airline or other travel related transactions.
Other Commissions, Fees and Revenue: Other commissions and fees are earned on foreign exchange conversions and card-related fees and assessments. Other revenues represents insurance premiums earned from cardmember travel and other insurance programs, revenues arising from contracts with Global Network Services' (GNS) partners (including royalties and signing fees), publishing revenues and other miscellaneous revenue and fees.
Net Interest Income: is interest and fees on loans, which principally represents interest income earned on outstanding balances, and card fees related to the cardmember loans portfolio. Net Interest Income was $4.6 billion in 2011 (gross interest income was $7.0 billion) (2011 annual report, p55).
American Express divides its business into four main segments:
US Card Services (USCS) issues a wide range of card products and services to consumers and small businesses in the United States, and provides consumer travel services to cardmembers and other consumers. USCS is the most profitable business segment with around 42% of the company's non-interest revenue and 59% of its pretax income from continuing operations (2011 annual report, p102).
International Card Services (ICS) issues proprietary consumer and small business cards outside the United States.
Global Commerce Services (GCS) offers global corporate payment and travel-related products and services to large and mid-sized companies.
Global Network & Merchant Services (GNMS) operates a global payments network which processes and settles proprietary and non-proprietary card transactions. GNMS acquires merchants and provides point-of-sale products, multi-channel marketing programs and capabilities, services and data, leveraging the Company's global closed-loop network. It provides ATM services and enters into partnership agreements with third-party card issuers and acquirers, licensing the American Express brand and extending the reach of the global network. *(GNMS is the fastest growing business segment, and it is the segment where I see the most growth opportunities).
How is American Express Similar or Different Than The Competition?
Bank Holding Company versus Payment Processors: Currently, American Express is the bank holding company that backstops the majority of its card user purchases if they default, whereas companies like Visa and MasterCard simply provide payment processing services for their cardholders' purchases; in the cases of Visa and MasterCard, there are totally separate banks backstopping any card user defaults. This distinction is critical because, as a bank holding company, American Express must maintain a massive amount of assets on its balance sheet as collateral for its card users' purchases, whereas Visa and MasterCard generally do not and their balance sheets have far fewer assets simply because they don't need the collateral for their businesses.

This difference has huge implications for the scalability of the two business models (it's less arduous for Visa and MasterCard to growth their businesses). However, American Express's Global Network & Merchant Services (GNMS) business segment operates similarly to Visa and MasterCard's business models. GNMS is a small portion of American Express's business, but it is AXP's fastest growing business segment, it has huge growth potential, and it is one of the main reasons I believe American Express has huge growth potential and is undervalued as a company.
Charge Card versus Credit Cards: Another difference is that, currently, the majority of American Express's business is a charge card business, not a credit card business like Visa or MasterCard.
According to Wikipedia:
"Though the terms charge card and credit card are sometimes used interchangeably, they are distinct protocols of financial transactions..." Charge card users are "obligated to repay the debt to the card issuer in full by the due date, usually on a monthly basis… Credit cards are revolving credit instruments that do not need to be paid in full every month."
This difference also has implications for American Express's growth. Because charge card purchasers are obligated to be repay the balance in full by the due date, their loan losses are generally lower and more predictable. This enables American Express to maintain less collateral assets on its balance sheet (a good thing), but it still doesn't allow American Express to grow as quickly as Visa and MasterCard because those companies still don't need to maintain collateral assets on their balance sheets because they're not the ones backstopping the loan losses (another bank is), they're just providing the payment processing.
Annual Fees: American Express charges annual fees on its charge cards, whereas credit card companies like Visa (NYSE:V) and MasterCard (NYSE:MA) generally don't charge annual fees. This distinction impacts the types of customers each company attracts. American Express often attracts higher credit quality customers and higher spending customers who use the company's other services such as travel, insurance and more extensive rewards programs. American Express often attracts businesses. In these regards, American Express and Visa and MasterCard attempt to tailor their card offers to meet the needs of their distinct customer bases.
The American Express Brand
The American Express brand is synonymous with exclusivity, sophistication and high quality customer service. The disposition of its charge card, fee based, business model to attract high credit quality customers with higher spending habits is consistent with its image. The brand is ranked #24 in the world by Interbrand, and it's ranked #16 by CNN Money. As American Express expands its business around the world it has opportunities to leverage its brand and distinguish itself from competitors. For example, per the 2011 Annual Report:
Costco (NASDAQ:COST) TrueEarnings American Express Business Card: American Express's recent TrueEarnings Business Card initiative with Costco (two memberships with one card) leverages the exclusivity of the American Express brand and the "cult" that is Costco. If you're not familiar with Costco, it operates membership warehouses around the world where members can purchase anything from groceries to jewelry, furniture and electronics at low prices. Costco popularity in many circles essentially elevates the business to cult status in my opinion. And like all cults it will either end in a glorious explosion or it will assimilate. Regardless, American Express's current partnership is a brilliant branding effort, and when the freak that is Costco eventually reverts to the mean (which it most certainly will) American Express better be ready with a steady flow of deals with new "cults" to keep revenue flowing, profits growing and the brand strong.
Vente-privee.com: American Express recently launched a joint venture with vente-privee.com to bring Europe's leader in online private sales of luxury goods to the U.S. market. This fits well with American Express's exclusive and sophisticated brand.
Foursquare: American Express recently rolled out a national deals platform with Foursquare that automatically delivers merchant offers to enrolled cardmembers right on their mobile phones when they check in at participating locations. This fits well with American Express's sophisticated and high-customer-service brand image.
Link, Like, Love: American Express launched a first-of-its-kind Facebook application that provides deals, access and experiences based on the "likes," interests and social connections of cardmembers. This also fits well with American Express's sophisticated and high-customer-service brand image.
Go Social: American Express helped launch a site that enables small business merchants in the U.S. to create couponless deals for cardmembers on digital and mobile platforms. In just a few minutes, a merchant can create an offer from scratch and distribute it directly to cardmembers on Facebook and Foursquare. This also fits well with American Express's exclusive and sophisticated brand image.
Bluebird: Wal-Mart (NYSE:WMT) and American Express have launched Bluebird, a new Alternative to Debit and Checking Accounts. Bluebird addresses the need for an affordable, transparent way to manage everyday finances, with premium features, no minimum balance, monthly, or overdraft fees. The premium features fit well with American Express's exclusive, sophisticated high customer service brand name.
As American Express expands its business alongside the growing global shift away from cash and toward online and electronic commerce, opportunities to strengthen its brand name will arise by cooperating with relevant businesses partners that can benefit from American Express's payment infrastructure.
Sources of Growth for American Express
Global Economic Growth: is one source of earnings growth for American Express. As the overall worldwide economy grows American Express will benefit because they have the customer base and infrastructure in place. Not only will existing businesses increase their commerce through American Express, but new businesses will form and use American Express to meet their needs. American Express's unique brand and customer offering will allow it to continue to capture a share of the global economy and the growth of the global economy.
Global Shift Away from Cash: is another source of earnings growth for American Express. As commerce continues to shift away from cash and toward online and electronic commerce, American Express will benefit because they already have the infrastructure in place to meet the needs of customers. This trend not only impacts the United States, but the rest of the world too.
Growth in Global Network & Merchant Services (GNMS) is the area of growth that I am most excited about. American Express has the brand name and infrastructure in place to support more payment processing business. GNMS is more scalable than AXP's charge card business because American Express doesn't have to be the bank holdings company backstopping any credit losses. Rather, by using a business model more similar to Visa and MasterCard, American Express can rapidly expand its business and grow its earnings in areas that are consistent with the American Express brand.
Commitment to New Areas of Growth: is a key to American Express's future growth. For example, American Express launched Enterprise Growth in 2010 to help accelerate their progress in developing alternative payments products, reach customers beyond their traditional base and create new revenue opportunities. This work is well underway including such initiatives as:
"SERVE" is American Express's recent digital payments and commerce platform, which gives consumers new ways to spend, send and receive money. SERVE lets consumers make purchases and person-to-person payments online, via mobile devices and at millions of merchants who accept American Express cards. American Express recently signed 15 partners who are embedding SERVE into their ecosystems and offerings, including Ticketmaster, Verizon, Sprint and AOL. Also, American Express just announced an agreement with Lianlian Group, which will use SERVE's technology to power a digital wallet that will be offered to millions of consumers in China.
Prepaid Cards: Other notable launches from Enterprise Growth this year included a game-changing prepaid card in the U.S. that has no purchase or maintenance fees, as well as our first-ever prepaid card in India.
Startup Investments: In November, American Express announced a multiyear initiative to invest $100 million in early-stage start-ups that are developing innovative digital commerce technologies. It's encouraging to see American Express recognize the importance of startup growth opportunities, and this initiative will help American Express keep current and relevant in the ever-changing world of commerce.
Risks
Like any company, American Express faces a variety of risks. Some of the more concerning ones are as follows:
Failure to Adapt: The online and electronic payment ecosystem is changing rapidly. American Express is working diligently and has launched multiple initiatives and efforts to address and profit from these changes (e.g. SERVE, startup company investments, cobranded cards).
Competition: American Express is not the only payment card in the world, and if the company fails to differentiate itself it could lose business. In cases where American Express's discount charges are higher than the competition, the company must find differentiated ways to add value or lower its price.
Brand Degradation: A brand name that becomes less relevant and less valuable could hurt American Express. For example, as opinions, attitudes and preferences change, American Express's image of exclusivity and sophistication could become a liability as it's just perceived as a more expensive version of other cards.
Regulations: As a bank holdings company AXP is subject to a variety of regulations that Visa and MasterCard are not. For example, AXP is subject to banking reserve requirements. AXP must also get permission from the Federal Reserve before paying a dividend or repurchasing shares.
Lawsuits: Because there is so much money involved, lawsuits are frequent in the card and payment processing business. Anti-trust laws become an issue for companies as large and profitable as American Express. For example, in 2012 AXP paid huge money related to the "Currency Conversion Fee Antitrust Litigation" settlement.
Interest Income Uncertainty: There are unique risks AXP faces as a result of all the cash on short-term investments on its balance sheet (it has to maintain the assets as collateral on loans). In some regards, AXP has reduced some of the risk by taking advantage of the current low interest rate environment by locking in some lower long term interest rates on its own debt. However, the cash and short term investments on the balance sheet creates risks with changing interest rates, write-ups and write-downs of securities values, impairment of securities, forced selling at inopportune times, derivatives, and accounting changes. These can have a material impact on earnings, and may even impact the earnings power of the company's primary revenue source- discount revenue if, for example, the company cannot offer as many charge cards as it would like.
Valuation
Benjamin Graham Model: As a starting point, I like to use a Benjamin Graham (Warren Buffett's mentor) valuation formula that was first published in the 1940's: EPS x (8.5 + (2 x growth rate)). The average 5-year growth estimate by 27 professional analysts covering American Express, according to Yahoo Finance is 11.13%, and last year's earnings per share was 4.32. Using Graham's formula gives us a stock value of: $132.88/share. [$132.88 = 4.32 x (8.5 + (2 x 11.13))]. I like the formula as a rough gauge, and I believe the analysts growth estimates are reasonable and perhaps conservative given the growth opportunities that I believe exist for American Express. I'm certainly not going to go out and offer anyone $132.88 per share, but it is reassuring to see it has value based on this metric. Further, AXP has a Price-Earnings-Growth (PEG) ratio of only 1.17 which is a very reasonable price to pay for American Express's expected growth.
Management Valuation Clues: AXP management believes in the earnings and cash generation power of the company as evidenced by the 1.4% dividend yield and the fact that the company repurchased 48 million shares in 2011. The fact that AXP is buying back its own shares suggests management believes the stock may provide returns greater than the overall market. The average price of the share repurchases was $48.13 (2011 annual report, p29) which gives an indication that management thought the stock should be trading higher than that back in 2011.
Price-Earnings (P/E) Multiples: are often a common measurement of a company's valuation, and I believe a comparison of American Express's P/E ratio to its peers offers valuable insight. American Express's forward P/E ratio is around 12.01 (Yahoo!Finance), while two of its bank holding company competitors' forward P/E ratios are at 9.1 (Discover Financial Services, DFS) and 7.9 (Capital One Financial, COF). On this basis, American Express's price seems relatively high, however considering the higher expected 5-year growth rate of AXP (+11.1%) versus DFS (+10.7%) and COF (+9.3%), the higher price seems more reasonable. But when compared to the P/E ratios of more purely payment processing companies such as Visa (17.8) and MasterCard (19.2), AXP price seems low. Considering AXP's GNMS segment is more similar to the business models of Visa and MasterCard and it generates almost 25% of the revenue of its four main segments (2011 Annual Report, p102), it doesn't seem unreasonable that AXP's P/E ratio should be between the bank holdings company peers (DFS and COF) and the more pure payment processing companies (V and MA). Taking the differing business models into consideration makes AXP's stock seem a little undervalued, especially when taking into consideration the market's expected AXP growth rates, which are low in my opinion. Overall, I think a P/E ratio analysis suggests American Express stock is undervalued.
Conclusion
With or without Chenault, I will continue to own shares of American Express. The company makes a lot of money, and I believe the rate at which it makes money will grow, the growth rate will accelerate, and the valuation is attractive. I believe the global shift away from cash and toward online and electronic commerce continues to put American Express in the market's sweet spot because of its powerful brand name and its global payments and commerce network. I believe AXP's charge card business grow. And I believe there is enormous potential for growth in its "Global Network & Merchant Services" segment that the market is not fully recognizing. Chenault helped put the company in the great position it is in today. And with or without him, American Express is poised to thrive in the future. In a nutshell, buy American Express. I did.
Disclosure: I am long AXP. I wrote this article myself, and it expresses my own opinions. I am not receiving compensation for it. I have no business relationship with any company whose stock is mentioned in this article.