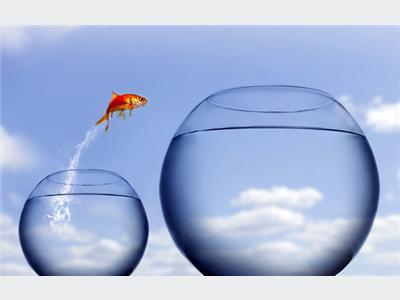 At this time of the year faith plays an important role in the lives of many.
The problem with faith is that it's a needy master and adherence doesn't work terribly well if you just pick and choose your moments.
That certainly holds true when investing in stocks. It's good to have rules and to consistently apply them, although blindly doing so may be problematic.
Generally, faith is supposed to lead one toward good things in return for a suspension in responding to reality on the basis of human nature. Unfortunately, if you read the news headlines, people don't suspend their own nature for very long and there's a price to be paid.
As we enter into the final trading week of 2012, the S&P 500 is up nearly 13.5%. It's not very often that a two year span will see an average return of that much, although 2009 and 2010 was one such period, as was 2003 and 2004. It does happen, however, often enough that faith isn't entirely required to believe that it may happen once again in 2013.
Of course, if you really have the kind of faith that doesn't require even the slightest bit of proof, you can always believe that the 1995 to 1999 period is coming back. Of course, since that period followed the same path as the 1926 to 1929 period, it's probably a good idea to be careful what you wish for.
If you're like me and you tend to temper faith with the need for proof, or like to hedge your bets by occasionally believing in science, data and history, you aren't as likely to let it all ride on abiding faith.
Every single investment you make has a degree of faith behind it. Sure, there's data, there's sophisticated analysis, there's a finger on the pulse of the market and of the company involved, but still, faith plays a role.
As someone who rarely will buy a stock without selling an option concurrently, I routinely exhibit a lack of faith by hedging my bets. By selling calls, I've expressed my cynicism that the price of the stock is ordained to go higher, but I would certainly accept the gift of a higher price. Just because I might also accept a chemotherapy regimen, doesn't mean that I completely disregard the possibility of my health returning without human intervention. In fact, numerous studies have demonstrated that the two can not only co-exist, but also improve outcomes.
Although I routinely look for weekly option choices and begrudgingly may accept stocks where only a monthly option is available, there is another path. Perhaps it's no surprise that the other path, the one that has a much longer time outlook, is referred to as a "LEAP" option.
The "Long term Equity AnticiPation" security is the leap of faith that may be the perfect antidote for the beleaguered trader who is happy to let the market gyrate without him, yet still wants to be part of the flock. Think of it as being similar to someone who attends religious services only a couple of times a year on the most high profile of days.
To a degree, participation in LEAPs, that is selling your right to unencumbered stock price appreciation for a long period of time is a statement of lack of faith, or at least a statement that the power of your shares is limited. That's the antithesis of faith and certainly goes counter to the reason most people buy shares in stocks. You don't marry someone because you think they've plateaued, but by virtue of having married, you have made your expression of faith.
Sometimes you just need to take a break from fervent faith or need time to reassess. Why not get paid while going through a period of introspection?
In the meantime, there is so much talk and excitement about what economic prospects there may be upon resolution of our current Fiscal Cliff crisis. Considering that over the past 45 months, the stock market has more than doubled from its March 1999 lows, one might not entirely be dismissed for wondering whether we have already had quite a run and were, perhaps, due for a breather.
Who could blame you?
Like with so many things, playing both sides need not be duplicitous. Rather, it is what allows the species to survive and evolve. In this case, for those questioning the likelihood of 2013 replicating or exceeding the results of 2012, the use of LEAPs is an opportunity to live in both worlds and offer a degree of protection, while still providing an acceptable degree of participation if faith is required to do so.
It starts with assembling a diversified portfolio of stocks that you know to be of high caliber and that have a history of paying dividends. These should be stocks that are not likely to disappear and not likely to compromise their dividend payments just because they hit a short-term rough patch. Although I have previously expressed concern over the true utility of dividend payments, their role when concurrently selling option contracts is often magnified due to inefficiencies frequently present in option pricing.
The potential names should be instantly recognizable. In the portfolio that I present, they are part of most everyone's lexicon: Dow Chemical (NYSE:DOW), McDonald's (NYSE:MCD), Altria (NYSE:MO), Verizon (NYSE:VZ), Johnson & Johnson (NYSE:JNJ), JPMorgan Chase (NYSE:JPM), General Electric (NYSE:GE), Merck (NYSE:MRK), Chevron (NYSE:CVX) and Intel (NASDAQ:INTC). A portfolio consisting of 100 shares each of these stocks can be assembled for $50,115 plus commissions.
Any of the above stocks can be on the receiving end of either positive or negative outlooks at any moment in time.
All of the above stocks satisfy the very simple criteria, but there's no shortage of similar stocks.

Of the stocks above, General Electric and JPMorgan Chase both have outperformed the S&P 500 in 2012. For those reluctant to chase after a winner, investors should always have a second tier of stocks to step in, as needed. In the case of JPMorgan, it may be difficult to find a financial sector substitute that hasn't done so and also fulfills the inclusion criteria. One possible choice might be Wells Fargo (NYSE:WFC), which while still besting the index, did so less convincingly than JPMorgan, yet gives up nothing in potential returns. Similarly, United Technologies (NYSE:UTX) may be a viable alternative for General Electric.
For investors that like a bit of speculation to liven things up, but still want calm and some degree of security, consideration can be given to a dividend paying company, such as Freeport McMoRan (NYSE:FCX), which at its current price would deliver a total ROI of 18.7% if assigned at $35 at the end of its 1 year LEAP contract. However, in addition to the greater variability in its price movements, Freeport McMoRan had a recent history of having eliminated the dividend, before re-initiating payments in January 2010.
For purposes of evaluation, the supporting worksheet (see details) looks at the use of varying strike prices for the January 2014 LEAP, which conveniently enough, at the time of writing this article is a year away. An individual interested in further evaluating the potential utility of LEAPs can easily modify the attached worksheet, simply modifying on the basis of cost, strike price, annual dividend and option premium for each stock. The returns do not include trading commissions, which would be relatively greater for a portfolio with only 100 shares of each position.
ROI was evaluated on the basis of both income streams and share appreciation, if shares are assigned. Since all of these stocks share in common a respectable dividend, that flow of income is quite important. Unless a share price surges greatly beyond the strike price, it is unlikely that shares will experience early assignment, however it is possible. In such an event, the stock should simply be replaced with another from among a list of similar stocks, ideally in a sector that is otherwise not over-represented in the portfolio. The benefit of early assignment is that the seller gets to keep the entire premium and then is free to pursue other income-generating opportunities.
The relative reliance on income as a component of total return can be modified on the basis of the strike price chosen. The closer the strike price is to the current price, the larger the option premium received for sale of calls, but the smaller any potential gains from sale of shares, if assigned. Using near-the-money strike prices is certainly an expression of cynicism, but offers greater cushion in the event share prices fall. For the stocks presented in this example, the annual ROI using near the money strike prices, if all are assigned, is 12.1%. Of that return, 9.2% derives from dividends and options.
Conversely, for those with faith in the shares and who simply seek to enhance their expected returns, the use of strike prices that are at a greater distance from the current price will help to achieve that goal. In that case, the total ROI, if shares are assigned would be 14.3%, deriving 7.9% from dividends and option premiums.
Faith is a funny thing and isn't really amenable to rational thought processes. The use of LEAPs on the other hand, are completely within the realm of logic and will allow you to sleep as peacefully at night as the certainty of eternal salvation
Disclosure: I am long INTC, DOW, JPM, FCX, GE. I wrote this article myself, and it expresses my own opinions. I am not receiving compensation for it (other than from Seeking Alpha). I have no business relationship with any company whose stock is mentioned in this article.