The following is excerpted from a recent edition of Value Investor Insight: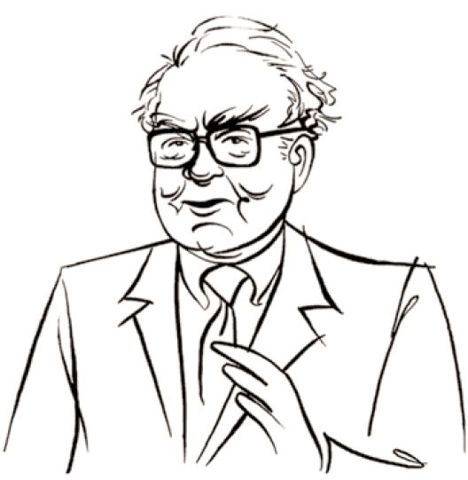 We've seen a lot of crazy things in our investment careers, but we struggle to think of anything that tops Berkshire Hathaway's (NYSE:BRK.A) stock falling nearly 40% in two weeks and its credit-default swap spreads widening to junk levels based primarily on absurd rumors that the company faced huge losses and possibly a liquidity squeeze. The decline was painful, as Berkshire is among the largest positions in our funds, but we were delighted to have the opportunity to double our position when the share price fell below $80,000.
If one does no analysis, Berkshire's derivative contracts appear to pose similar risks to those that caused AIG and others to collapse, but in reality, nothing could be further from the truth. There is no mystery about these contracts – or at least there shouldn't be – as Warren Buffett has provided a great deal of disclosure on them. In his 2007 annual letter, he wrote that the company had 94 derivative contracts, the largest of which were "put options we have sold on four stock indices (the S&P 500 plus three foreign indices)." Here's his explanation of these contracts:
These puts had original terms of either 15 or 20 years and were struck at the market. We have received premiums of $4.5 billion, and we recorded a liability at year-end of $4.6 billion. The puts in these contracts are exercisable only at their expiration dates, which occur between 2019 and 2027, and Berkshire will then need to make a payment only if the index in question is quoted at a level below that existing on the day that the put was written. Again, I believe these contracts, in aggregate, will be profitable and that we will, in addition, receive substantial income from our investment of the premiums we hold during the 15- or 20-year period. Two aspects of our derivative contracts are particularly important. First, in all cases we hold the money, which means that we have no counterparty risk.

Second, accounting rules for our derivative contracts differ from those applying to our investment portfolio. In that portfolio, changes in value are applied to the net worth shown on Berkshire's balance sheet, but do not affect earnings unless we sell (or write down) a holding. Changes in the value of a derivative contract, however, must be applied each quarter to earnings.

Thus, our derivative positions will sometimes cause large swings in reported earnings, even though Charlie and I might believe the intrinsic value of these positions has changed little. He and I will not be bothered by these swings – even though they could easily amount to $1 billion or more in a quarter – and we hope you won't be either. You will recall that in our catastrophe insurance business, we are always ready to trade increased volatility in reported earnings in the short run for greater gains in net worth in the long run. That is our philosophy in derivatives as well.
Buffett elaborated on this in Berkshire's third-quarter earnings release:
During the first nine months, Berkshire's derivatives had an unrealized pre-tax loss of $2.21 billion.

However, that is a figure incorporating gains and losses in several different kinds of derivatives. Fundamentally, the size of that figure reflects the fact that we recorded a $2.06 billion unrealized loss in our two major categories of derivatives. This represents an increase in our loss during the third quarter of $1.05 billion from the loss of $1.01 billion we recorded during the first six months.

At the end of the third quarter, we had a liability of $6.72 billion for equity index put option contracts for which we have received cash payments of $4.85 billion. This means our recorded loss to date is $1.87 billion though the first payment that could be triggered would be in 2019, and the average maturity is 13.5 years. In the meantime all of the $4.85 billion can be invested by Berkshire.
So what does this all mean? Simply put, Buffett has sold long-dated insurance against declines in the world's major stock market indices. When evaluating these investments, there are two primary considerations: will they ultimately be profitable (which won't be known for another 19 years in some cases), and are there triggers that could cause a short-term liquidity crunch for Berkshire? In short, we believe the answers are, respectively, almost certainly yes and absolutely not.
Since Buffett wrote these contracts, the world's major stock-market indices have fallen precipitously, such that Berkshire booked unrealized pre-tax losses of $2.2 billion in the first three quarters of this year. Given what the markets have done since September 30th, there could be an additional $1-2 billion in mark-to-market, non-cash losses so far this quarter.
So writing these derivative contracts was a horrible idea, right? Not so fast. Let's assume the worst case that these indices are today down by 40% on average from their strike prices. If the indices rebound by 67% over the next 13.5 years (the average remaining duration of the puts), a mere 3.9% annually, then the puts will expire worthless and Buffett will have pocketed the entire $4.85 billion.
Berkshire's maximum exposure is $37 billion, which Buffett recently clarified would only happen if the four indices all fall to zero, but this isn't going to happen so let's look at more-likely scenarios. We don't know the details of how the puts are structured, but let's assume the payouts are on a straight-line basis, such that if the indices are down 50% 13.5 years from now – another 17% from today's levels – then Berkshire will have to pay $18.5 billion (half of the $37 billion maximum). That would be a painful loss, to be sure, but one that Berkshire could easily afford – the company's earning power today exceeds $10 billion per year and, as of the end of October, its net worth exceeded $111 billion, both figures that will be much higher more than a decade from now.
It's also important to understand that the loss in this doomsday scenario would not be $18.5 billion minus $4.85 billion because Buffett can invest the $4.85 billion for the entire period. If he earns a mere 7% return for 13.5 years, that $4.85 billion becomes $12.1 billion. In this case, Berkshire's break-even point on this investment would be a 33% decline in the indices from the point at which the puts were written, meaning the indices would only have to increase less than 1% annually over the next 13.5 years to reach this level from today's level of down 40%.
We think it's far more likely that the indices will compound at something like 4% annually from today's depressed levels, making it unlikely that Berkshire will ever have to pay out anything on these contracts. And given how much Buffett was paid to write them and his ability to invest the premium he was paid in any way he chooses, it's even more unlikely that this will be a losing investment. Thus, even knowing what we know now, we think these were fantastic investments and wish Buffett had written more of these contracts, as he may even be doing today.
Liquidity Concerns?
It is critically important to understand that the derivative contracts Buffett sold cannot be exercised prior to expiration, nor does Berkshire have to post collateral when the indices fall or if Berkshire is downgraded. Thus, the company has virtually no liquidity risk.
So why do investors appear to have this concern? Most likely, they simply haven't done their homework, or perhaps they are misunderstanding this disclosure in Berkshire's Q3 10-Q:
Under certain circumstances, including a downgrade of its credit rating below specified levels, Berkshire may be required to post collateral against derivative contract liabilities. However, Berkshire is not required to post collateral with respect to most of its credit default and equity index put option contracts and at September 30, 2008 and December 31, 2007, Berkshire had posted no collateral with counterparties as security on these contracts.
We doubt Buffett would write any contracts that would require Berkshire to post collateral in the event of a downgrade, so we suspect that this disclosure relates to some of the legacy derivative contracts that Berkshire inherited when it acquired Gen Re. Buffett wisely shut down Gen Re's derivatives business many years ago, however, and there are very few contracts remaining, so the risk here is immaterial.
Buffett recently confirmed that Berkshire has "nominal" collateral requirements that would take effect were credit-rating agencies to reconsider its triple-A rating, and said that collateral requirements would total "far below 1 percent of assets." Given that Berkshire's assets were $282 billion as of the end of the third quarter, we now know that Berkshire's total collateral requirements, in a worst-case scenario, are "far below" $2.8 billion.
Berkshire, of course, does have to book unrealized gains or losses every quarter on its derivative contracts (unlike changes in value in its much larger marketable securities portfolio), but these are non-cash changes.
Valuation
While some sanity has returned to the valuation of Berkshire shares – the stock closed yesterday at $96,400, after hitting a five-year intraday low of $74,100 last Thursday – we still believe the shares are significantly undervalued. We estimate Berkshire's valuation the same way Buffett does, by valuing the investments (cash, bonds and stocks) at market and then placing a 12x multiple on the pre-tax operating profits of the company. As of the end of last year, investments per share were $90,343 and our estimate of normalized pretax earnings was $5,500-$5,700 per share, which resulted in an estimate of intrinsic value of at least $156,000 per share.
As of the end of the third quarter, investments per share had fallen to $86,000 due to declines in the prices of stocks Berkshire holds as well as from Buffett investing tens of billions of cash in a wide range of operating businesses. In light of the severe market decline in October and so far in November, plus additional investments Buffett has made, we estimate that investments per share might have fallen to as low as $76,000. As for Berkshire's earnings, they will obviously be impacted by the weak economy, but this will be offset by the many new businesses Buffett has purchased.
Over time, the many investments and acquisitions Buffett has made this year will lead to much higher earnings, but for the next 12 months, to be conservative, let's assume that pre-tax earnings fall to $5,000 per share. This assumes the severe recession continues and that the company experiences a normal level of super-cat insurance losses. Add it up and this results in an estimated intrinsic value of $136,000, well above today's share price.
"Certifiably Crazy"
Baupost Group's Seth Klarman, in his most recent investor letter, described the recent tenor of the market perfectly:
The chaos is so extreme, the panic selling so urgent, that there is almost no possibility that sellers are acting on superior information; indeed, in situation after situation, it seems clear that investment fundamentals do not factor into their decision-making at all.
We couldn't agree more. Berkshire's freefall in the past few weeks was certifiably crazy – providing a buying opportunity that will long be remembered.