A Growing Problem and a Lucrative Opportunity
The worlds population is growing exponentially, and overpopulation is already becoming a problem. According to the United Nations, the global population will surpass 10 billion by the end of this century. A rise in population of that scale will create problems for the world, but lucrative opportunities for smart investors. As water becomes more scarce, filtration will have to become more efficient and less costly. The companies that provide water services have a massive opportunity for growth.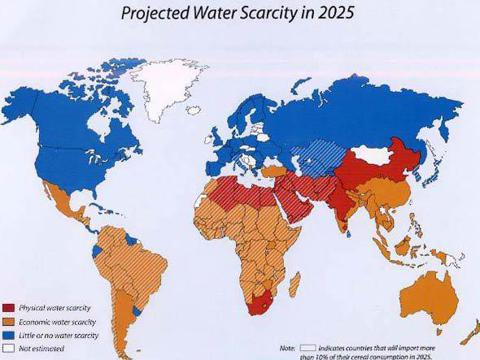 For more facts about the water crisis, read this article from businessinsider.com
Water Usage
It's logical to think that water usage will increase proportionally to our population, however our situation is worse than that. According to the United Nations Environmental Programs, water use is increasing at a much faster rate than populations. With exponential population growth, and even faster growth of water usage, there is a quickly growing need for water filtration services. A massive water shortage would affect a lot more than the running water we have in our homes. As you can see in the chart below, 70% of water use is for irrigation. Without this water we would have no way to grow crops for food or the materials we use in everyday life.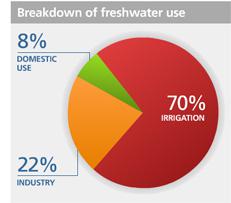 For more information on global water usage, see the United Nations Water Statistics Webpage.
How to Invest in Water
There are many ways you can gain exposure to the water industry. You can pick individual companies (here's a list from bloomberg.com), you can buy an exchange traded fund like the PowerShares Water Resources Portfolio (PHO), or you can even customize your own water portfolio on a website like Motif Investing. Even if you don't want to use Motif Investing, they have some good companies listed that you may want to consider. It's up to you to decide which of these investment methods is right for your portfolio, but as long as you gain exposure to some good water infrastructure and filtration companies, you should see solid returns down the road.
Disclosure: I have no positions in any stocks mentioned, but may initiate a long position in PHO over the next 72 hours. I wrote this article myself, and it expresses my own opinions. I am not receiving compensation for it (other than from Seeking Alpha). I have no business relationship with any company whose stock is mentioned in this article.