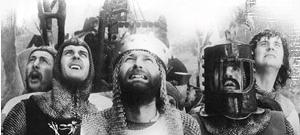 [CORRECTED Dec. 3] Translated from the original filingspeak, it seems that Fortress Investment Group (NYSE:
FIG
) has determined that it needs the money more than investors now seeking to pull $3.5 billion — or, pretty much half the whole pile — from its Drawbridge hedge funds:
On December 3, 2008, the advisor to the Drawbridge Global Macro Master Fund Ltd (the "Fund"), Drawbridge Global Macro Fund Ltd, Drawbridge Global Macro Fund LP and Drawbridge Global Alpha Fund V Ltd (each, a "Feeder Fund," and, together with the Fund, the "Funds") informed the Funds' investors that the Funds have received notices of redemptions in relation to both the November 30, 2008 and December 31, 2008 redemption dates for approximately $3.51 billion ("Requested Redemptions"). The amount of Requested Redemptions includes $1.5 billion of redemption notices received through November 1, which amount was previously disclosed during Fortress Investment Group LLC's (the "Company") third quarter earnings call on November 13, 2008.
The Boards of Directors and General Partner of the applicable Feeder Funds have...acted unanimously to temporarily suspend pending redemptions from the Fund. This action will result in amounts requested for redemption with respect to the November 30, 2008 and December 31, 2008 redemption dates remaining part of the Company's AUM for so long as the suspension remains in effect. Taking into account the redemption notices received, the suspension of those redemptions and the anticipated restructuring of the Funds, the Company estimates that the Funds' AUM as of January 1, 2009 will be approximately $3.65 billion. [Emphasis added]
Or, if it actually gave the money back to the people it belongs to, $150 million.
Fortress Investment Group LLC
SEC Form 8K Dec. 3 2008