Just before General Motors (NYSE:GM) went to Washington in search of a government handout, stories suddenly appeared in the media indicating that GM has all-but-decided that the Contact Power unit of South Korean electronics giant LG Chem will be supplying the batteries for its plug-in Chevrolet Volt.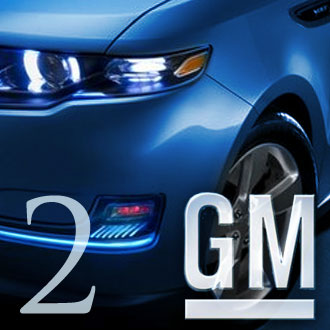 But according to Phil Reed, the respected consumer advice editor at the authoritative automotive web site Edmunds.com, Massachusetts-based battery manufacturer A123 Systems Inc. still has the inside track.
How does Reed know?
GM told him around the same time the anonymously-sourced news stories about Contact Power popped up.
What's going on here? Only GM knows for sure. But one possibility is that because foreign-owned Contact Power's manufacturing facility is in Michigan while, ironically, American-owned A123 makes its batteries in China, GM was looking to build political support for the bailout it says it desperately needs.
The stakes here couldn't be higher – and not just for the two battery rivals. Should A123 get the Volt contract, shares of Germany's Continental AG likely would get a jolt because Continental would be putting A123's lithium-ion batteries into the "packs" that would go into the Volt.
Should A123 get the GM contract, logically this development would positively influence the pricing range for shares to be issued in the company's planned initial public offering (IPO). A123 announced plans to go public in August. Reportedly, no date or pricing range has yet been set. Whenever the IPO occurs, should A123 be locked in with GM on the Volt, A123's investors – notably, General Electric – will benefit, GE reportedly having raised its investment in A123 to $55 million in October.
To read Part 1 of this series, please see: GM's Volt (Pt. 1 of 3) – GM Telling Industry Insiders Its Plug-in Volt Will Go 40 Miles On Just 80 Cents of Electricity
Disclosure: no positions