By Joseph Hogue, CFA
Shares of Petroleo Brasileiro (NYSE:PBR) have underperformed the iShares MSCI Brazil (NYSEARCA:EWZ) by about 20% over the last year as state controls on gas prices forced the company to sell at a loss in the domestic market.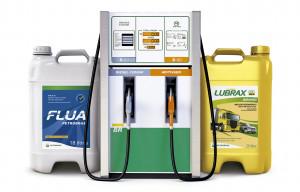 Harder for some, the company's dividend has been extremely volatile over the last four quarters, falling from $0.235 to $0.136 per share from November to March before rebounding to $0.209 in May. Despite longer-term structural problems, there is a strong case for a rebound in 2013.
ADR investors were hit with a double whammy this year as poor company performance was amplified by a 9.5% drop in the value of the Brazilian Real. The weakness in the currency, spurred by the "currency war" declared by leaders in the Brazilian Government, caused ADR share prices to fall faster than those trading on the domestic market.
I have been bearish on the shares for most of this year, citing cost controls within the company and interference by the government. Shares have fallen another 17% since I warned investors of more pain to come in May. It is not easy being the government's piggy bank and Petrobras investors have been made to take a backseat to social programs.
While I do not have a great deal of faith in the government's ability to engineer the economy, several factors in 2013 should lead to a rebound in the shares. Construction and infrastructure improvements leading up to the 2014 World Cup should begin to show through in the economy. This should help to strengthen the Real both through increasing interest rates and as foreign investors bring money back to the country. A recent decision to lower operating costs by $15.4 billion over the three years to 2016 should help to improve margins at the $124.4 billion oil company.
Finally, the government has agreed to increase the price Petrobras can charge for domestic gas next year. Increases in June of 2012 were the first allowed since 2006, so a second round of increases in less than a year may signal the government's willingness to work with the company.
Political risks will still top the list of headwinds for the company in 2013 and will keep a lid on gains, but the shares seem to have found strong support around $19 per share. Investors may want to take some money off the table if the shares can rebound to $25 and leave the rest to ride through 2014 when the Cup games are held.