The broad appeal of municipal bonds to income investors has always been their exemption from federal tax and, in some cases, state and local taxes. Recent national tax developments which subject 77 percent of U.S. households to higher levies make municipal bonds look all the more attractive. States and municipalities are expected, per average estimates, to issue $386 billion worth of bonds in 2013, up more than 9 percent on the previous year. In 2012, tax-exempts earned 7.3 percent, a 330 percent advantage over Treasuries. Despite these impressive rewards, some have legitimate doubts about continued gains.
Bill Gross, co-founder of bond fund giant PIMCO, recently revealed his firm is in a holding pattern over municipal bonds. Though PIMCO had more than doubled its municipal debt holdings in the third quarter, Gross indicated he would not be a buyer until the "cloud" over proposed limits to tax benefits had cleared. President Barack Obama has proposed limiting the value of the muni tax break for higher earners to 28 percent. "We won't be selling them. But loading up on more New York munis? Probably not," Gross said. Though PIMCO's caution is warranted, vested interests, namely debt vendors, states and larger cities, have fervently opposed a relaxation of tax exemptions and there are few signs that their pressure will abate.
Some investors refer to the threat of municipal default as a growing concern. Last year, Warren Buffett's Berkshire Hathaway (NYSE:BRK.B) sold credit-default swaps insuring $8.25 billion of municipal debt. Guaranteeing municipal default, Buffett wrote to shareholders, "has the look today of a dangerous business--one with similarities, in fact, to the insuring of natural catastrophes." Buffett is not the first to warn against default. Predictions of impending municipal collapse have materialized for the past few years. But viewed in a greater perspective, defaults have comprised only a small share of the market.
Reports of defaults on rated loans have been less than 1 percent of the $3.7 trillion market. Studies have challenged this figure by taking into account all municipal debt, rated and unrated. A Federal Reserve Bank of New York report indicated that default rates vary for each sector of the market. Unrated bonds and community development, multi-family housing and industrial development bonds, those which are not economic necessities, tend to default more. It is also important to note that defaults increase during stressed economic times. But with more than 60,000 issuers, defaults on municipal debt are still extremely low. Panic over the Stockton bankruptcy triggered a disproportionate response in the municipal debt market. A $500 million debt write off, the largest city default to date, pales in comparison to the market at large. A default scenario does not imply a total loss of capital, as new terms are usually negotiated which provide investors with a fair portion of their original input. A careful selection of issuances will mitigate these risks.
Downgrades present possibly greater risk than default, as was reported by Fitch in December. The rating agency expects to downgrade "dozens or even hundreds" of municipalities in 2013. Issuers have to contend with less revenue from property taxes without reducing spending. "Governments that took [the recession] seriously are in better shape than those that spent the first years dipping into reserves or patching over the deficit," said Fitch Managing Director Amy Laskey.
Despite tax uncertainty, default fears and projected downgrades, municipal debt issuances still outperform their Treasury counterparts. Municipal bonds, wrote Russ Koesterich of BlackRock (NYSE:BLK), not only offer a tax shelter, but "look cheap relative to other alternatives, particularly US Treasuries." Although 10-year Treasuries have traditionally yielded 0.6 percent more than equivalent term general obligation municipal bonds, the zero-interest rate policies of the Federal Reserve Bank in recent years have reversed this trend. The Bond Buyer 11 index currently yields 1.7 percentage points greater than equivalent Treasuries.
Future performances of U.S. Treasury issues weigh heavily on the municipal bond market. 10-year yields jumped following the release of December's FOMC minutes, which hinted that the Fed might slow or stop Treasury purchases in 2013. Whether the Fed will actually ease its purchases remains to be seen. As this author noted before, Ben Bernanke and company cannot allow Treasury yields to rise significantly without bankrupting the government. The U.S. continues to rollover a large number of bills and bonds. When the interest on those Treasuries soar, higher interest payments would be required, increasing the budget deficit. In order to finance the increased budget deficits, the U.S. would then issue more T-Bills further driving up the rates in a negative feedback loop. The U.S. requires near zero interest rates to finance federal expenses. This is why the Fed will continue to be the buyer of last resort.
In contrast to data compiled by Bloomberg, some see a supply contraction of municipal issuances. Chris Mauro of RBC Capital argues many issues eligible for refunding in 2013 have already been retired by issuers so that their debt can be sold at lower rates. Invesco also anticipates negative net issuances for 2013 on account of this refinancing. Decreased issuances, combined with the new tax increases, could enhance the appeal of municipal debt.
There are many municipal debt funds to chose from and selection can be a daunting task. Tolerance for risk, fund holdings and potential for loss of principal should be assessed before entering positions. Higher quality, more liquid funds include:
iShares S&P National AMT-Free Muni Bond (NYSEARCA:MUB)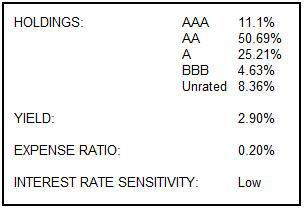 SPDR Nuveen Barclays Capital S/T Muni Bond (NYSEARCA:SHM)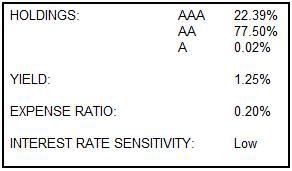 SPDR Nuveen Barclays Capital Muni Bond (NYSEARCA:TFI)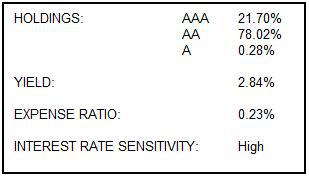 While investors should be mindful of developments in Washington, both fiscal and monetary, there have been little tangible changes to the municipal debt market fundamentals. Moral suasion efforts by bankers and politicos have yet to translate into policy. Until then, municipal debt will remain a premier value for the income-seeking investor.
Disclosure: I have no positions in any stocks mentioned, and no plans to initiate any positions within the next 72 hours. I wrote this article myself, and it expresses my own opinions. I am not receiving compensation for it (other than from Seeking Alpha). I have no business relationship with any company whose stock is mentioned in this article.