The most innovative and efficient company ever must surely be the ACME Company from Loony Tunes fame. After all, Wile E. Coyote could order unique products such as a jet-propelled pogo stick or dehydrated boulders, and the goods would be delivered almost instantaneously in some desolate corner of the world. The R & D department of ACME must have been the greatest think tank the world has known, and the delivery department worked miracles. More than a hundred "game changing" products were introduced by Acme during its cartoon monopoly. Here is the catalog of the wacky products offered by the ACME Company.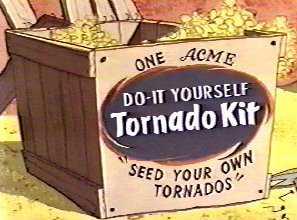 In its niche, the modern version of this fabled enterprise is Acme United Corp. (ACU). This enterprise has been in operation since 1867, manufacturing and marketing a variety of cutting-edge instruments; that is, cutting edges such as scissors, industrial cutters, knives, saws, medical instruments and supplies, farm and garden tools, etc. While on the surface, this seems to be a low-tech business and wide open to competition, ACU does have patented technology and market-leading status in this niche. Sound fundamentals, double-digit growth, sharp management, leading products and propitious timing make this a potentially rewarding investment candidate.
Acme United History and Management
Jet propulsion was one of the specialties of the cartoon Acme, and ACU's earnings have been rocketing above expectations in the 2012 quarters, with the fourth quarter results due soon. We have reason to believe that the year-end report will also be a pleasant surprise (Read "Investment Timing" below). The company is expected to earn about $1.11 per share, which would give it a PE of about 10.45. This represents a 30% EPS increase over 2011. In fact, in the past 10 years, ACU has enjoyed double-digit revenue growth in each year except an understandable drop in 2009. (see ACU 2011 Annual Report, page 3 for growth trajectory).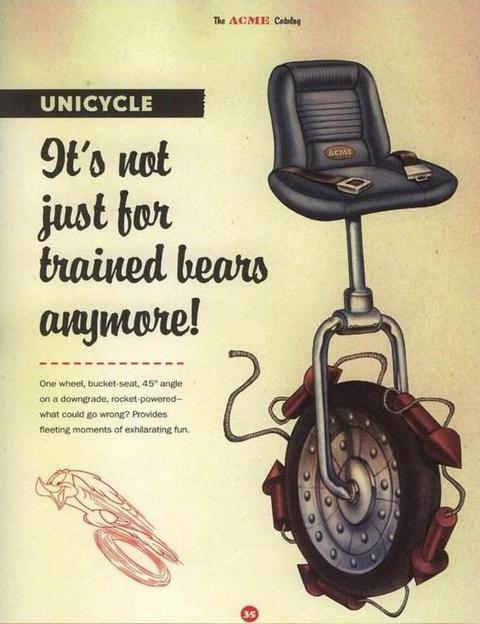 Acme United stock sells at less than half of sales and at a mere 18% premium to book value. It has a long dividend history, and it currently pays a $.28 annual dividend that equates to a nice 2.4% yield on the current stock price of $11.60. The stock is very under-the-radar and trades less than 3000 shares daily on average, according to Yahoo. Following are the fundamentals, per Yahoo:
| | |
| --- | --- |
| ACU STOCK PRICE | $ 11.60 |
| MARKET CAP | $ 36,110,000 |
| ANNUAL REVENUE | $ 80,670,000 |
| EARN PER SHARE -2011 | $ 0.91 |
| PROJECTED EPS - 2012 | $ 1.11 |
| ANNUAL DIVIDEND | $ 0.28 |
| BOOK VALUE | $ 9.79 |
| PRICE TO BOOK | 1.18 |
| PRICE TO SALES | 0.45 |
| FORWARD PE | 10.45 |
| ANNUAL YIELD | 2.4% |
ACU has been in a decided uptrend, and the single analyst's 2013 target for the stock is $15.00, a 30% appreciation.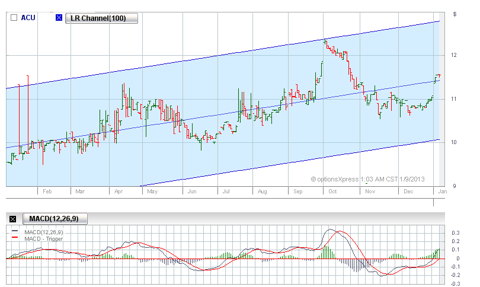 Acme United looked as frazzled as Wile E. Coyote peeling himself off the bottom of a deep canyon after it approached bankruptcy in the 1980s. ACU became over-dependent on American Hospital Supply, and when that customer decided to manufacture its own products ACU began losing money. The losses continued during the 1990s despite efforts to diversify. Finally in 1995, the company brought in a new management team under Walter C. Johnsen.
The company shed unprofitable operations and focused on reliable and better margin products such as scissors, staplers, rulers and other office and school supplies, as well as some medical supplies. In 2000, the company broke into the black, and growth has been strong and consistent during the past decade. ACU had all-time record revenues in the second quarter of this year.
Under CEO Johnsen, the company has shifted from marketing its products in specialty stores to supplying "big box" sporting goods retailers and others, including Wal Mart (NYSE:WMT). The dynamics of that change included volume manufacturing, outsourcing most to Asia, and efficient inventory and delivery control. In the Roadrunner series the Acme products seem to magically appear when needed, but, in reality, the "same day" goal for shipping to keep these customers satisfied is no mean feat, and ACU does that well.
Perhaps the most attractive aspect of ACU is that the ACU management has a consistent history of conservatively growing the company through shrewd acquisitions, picking up the crumbs in related areas at bargain prices. ACU then adds its expertise in all facets of manufacture, marketing and delivery to grow the acquired business and cross sell those products. A good example is the acquisition of Camillus Cutlery, one of the oldest and respected knife manufacturers in the United States, for $200,000 in a bankruptcy proceeding. This division is now one of the fastest growing and most profitable in the ACU stable. In 2012, the company inked a co-branding arrangement of Camillus with renowned survivalist, Les Stroud, and jointly they have developed a line of tools for various survival situations: desert, mountain, arctic and jungle. Page 4 and 5 of the 2011 Annual Report illustrates how ACU has been able to parlay acquisitions into profitable operations.
ACU spends about $500,000 annually in research, development and patents to stay in the lead in the cutlery area. ACU offers knives in trademarked, super-durable Carbonitride Titanium steel, scissors with ultra-soft, antimicrobial handles, garden equipment with non-stick surfaces, just to name a few of the ACU innovations.
One of the most recent acquisition of this micro-cap conglomerate is Pac-Kit Safety Equipment Company, which manufactures a line of first aid kits for the industrial, safety, transportation, and marine markets. Pac-Kit provided first aid kits for Theodore Roosevelt for expeditionary use and outfitted Captain Robert Scott's expedition to the South Pole. Admiral Byrd carried them on the first flight to the South Pole, and Admiral Perry brought Pac-Kit first aid kits on both his North and South Pole flights. ACU also includes its own brand of generic drugs that go into those kits.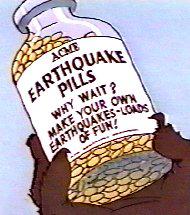 Investment Timing
ACU has been on our radar screen for some time, but the revenue stream has some seasonality. The best revenue quarters are the second and third, coinciding with back to school shopping. The current quarter (fourth) is usually sleepy. However, this year the specter of gun control has sent hordes of Xmas shoppers to places where firearms are sold, and that may have provided better exposure for the ACU hunting and fishing knives on the adjacent aisles. We are expecting the company to handily beat easy comparisons in the next two quarters.
We are seeing more market interest in the stocks of companies that pay a superior dividend, in combination with reliable and proven revenue streams. ACU products are always needed, and it is a market leader in its business segments. The pay-out percentage is less than 30% of 2011 net income, and ACU has a history of increasing dividend payments. We would expect a dividend bump, probably after the second quarter reporting in 2013.
It should be noted that the ACU stock trades thinly, and it may not be appropriate for short-term traders. ACU is limited to a mature industry and faces competition from companies with similar products.
With sound fundamentals, smart management and continued growth through innovation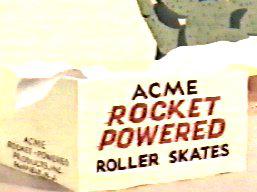 and acquisitions, we conclude that Acme United is attractive at its current price. Although we think the timing for this investment is ripe, we can be patient with a better than average dividend yield. We also like that ACU
products touch on some of our favorite macro factors for the next few years: education, food, healthcare and industrial manufacturing.
Some may question if Acme Untied was the model for the famed ACME Company of Loony Tunes fame. The only reference to the location of that company is the 1952 episode introducing rocket powered roller skates. Those were "manufactured by ACME Rocket Powered Products in Fairfield, NJ." Obviously that has no relation to Acme United Corporation, which is located in Fairfield, Connecticut.
Disclosure: I am long ACU, WMT. I wrote this article myself, and it expresses my own opinions. I am not receiving compensation for it (other than from Seeking Alpha). I have no business relationship with any company whose stock is mentioned in this article.
Additional disclosure: We do not know the circumstances, risk tolerance or investment objectives of our readers. There is no guarantee that any investment mentioned in this article will be profitable or appropriate for readers.