Colder weather finally came to the aid of natural gas bulls. Natural gas rallied after the Energy Information Administration reported that operators withdrew 201 billion cubic feet from storage last week, above the 183 to 198 bcf withdrawal most analysts were expecting.
The withdrawal was also bullish when compared with last year's withdrawal of 95 bcf and the five-year average withdrawal of 122 bcf.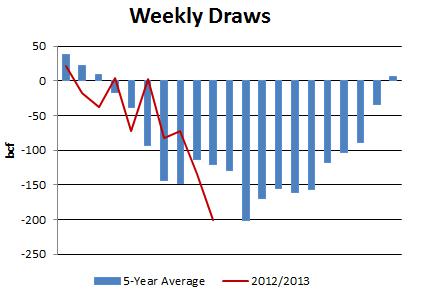 In turn, inventories now stand at 3,316 bcf, which is 61 bcf below the year-ago level and 309 bcf above the five-year average (calculated using a slightly different methodology than the EIA).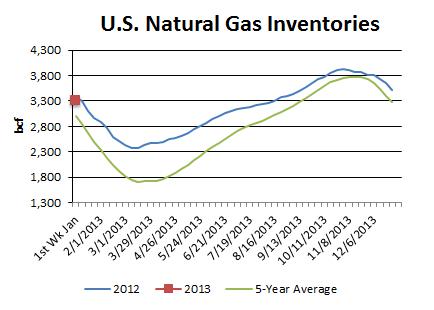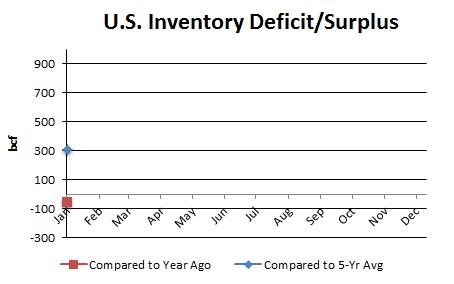 The weather last week was colder than normal, which partially explains the bullish withdrawal. Looking forward, the NOAA's six- to 10-day outlook calls for seasonal temperatures across the population-dense U.S. East Coast and Midwest.
NOAA Six- to 10-Day Outlook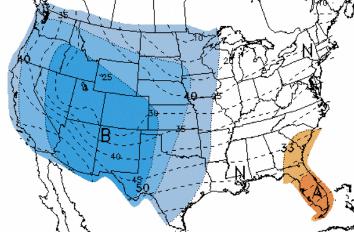 Meanwhile, the number of rigs drilling for natural gas in the U.S. rose by eight last week to 439, according to Baker Hughes.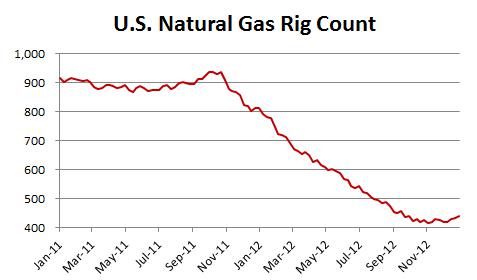 Natural Gas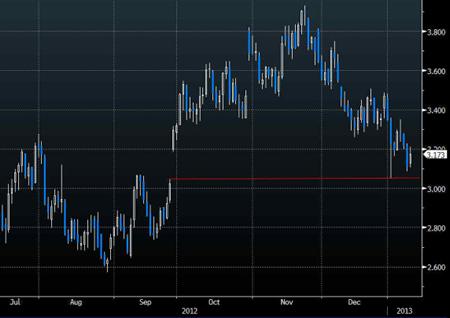 Bottom Line: On a weather-adjusted basis, the natural gas market is currently tighter than last year. According to the EIA's latest data, industrial production is running 1 bcf/d above last year, while Canadian imports are down 0.6 bcf/d and Mexican exports are up 0.6 bcf/d. That's in addition to the big gains in power sector demand, which were still up 3 bcf/d in October thanks to coal-to-gas switching, which remained strong despite the rebound in gas prices above $3/mmbtu.
On the other hand, the EIA reported that U.S. natural gas production rose to a record 73.5 bcf/d in October, confounding many who had anticipated that output would decline. Output was up 1.6 bcf/d year over year in the month.
The flurry of drilling for higher-value hydrocarbons such as NGLs and crude oil has added to natural gas supplies by way of "associated gas" -- natural gas that is a byproduct of drilling for oil. As of last week, liquids production in the U.S. was up a whopping 1.4 mmbbl/d from a year ago, suggesting that a lot of associated gas is entering the market as well.
If output continues to rise -- as we suspect it may -- the natural gas market will loosen significantly. A reduction in demand due to mild temperatures this winter is also a notable risk. As such, we see the bias to the downside and would opt to remain on the sidelines for now.