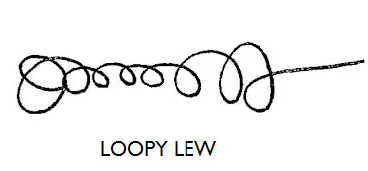 Earnings news is at hand. The most watched will be financials (NYSEARCA:XLF) and Banks (NYSEARCA:KBE), which will get it going in a major way mid-week next week. If there has been some hesitancy, which has been reflected in ultra-light volume, it's due to uncertainty in these sectors specifically. Analysts have been downgrading bank earnings forecasts, but some expect disappointments while others assume beats and better guidance.
We can only follow the system we trade, which has had us long, but the light volume is disturbing. Let's remember that liquidity from the Fed is still raining down on trading desks and markets.
Jobless Claims were higher (371K vs. 362K expected and prior revised lower -- for the first time in a year -- to 367K from 372K). Wholesale Inventories were higher (.6% vs. .3% expected and prior .6%). Friday there will be more trade data, then next week will feature more impressive economic data.
The president nominated Jack Lew (signature above) to be Treasury Secretary, and perhaps he has a better skill set when working with TurboTax than Timmy.
Overseas, ECB head Mario Draghi made no changes to interest rate policies, which strengthened the euro (NYSEARCA:FXE). Further, he stated that he saw no "exuberance" (interesting choice of words) in eurozone financial markets. That put a bid under eurozone stocks, (NYSEARCA:IEV) and (NYSEARCA:EFA), for example. The dollar (NYSEARCA:UUP) was weaker, and gold (NYSEARCA:GLD) rallied more sharply than recently. Commodities (NYSEARCA:DBC) also pressed ahead with the weaker dollar, and some sense that economic growth globally will be better. Bonds (NYSEARCA:IEF) were modestly lower.
U.S. stocks were higher for the second day with financials once again returning to prominence, while long suffering gold miners (NYSEARCA:GDX) rallied. Tech, positive early, saw a 2:15 pm Buy Program Express as Apple (NASDAQ:AAPL) rallied off its lows. One reason not to trust WSJ analysts is how weird their forecasts can be. A Piper Jaffrey analyst on Thursday reduced his price target for Apple from $900 to $850. I guess we'll have to Rip Van Winkle it for a while. Of course, the worst thing that happens for investors with analysts is when they recommend a stock you buy, then leave their firm. When the stock recommended falters, the company then just says: "We don't cover that company any longer." Worthless, eh?
Some investors could give a rip about volume, but light volume troubles me just as much on rallies as on declines. And volume Thursday was again unremarkable. Breadth per the WSJ was quite positive.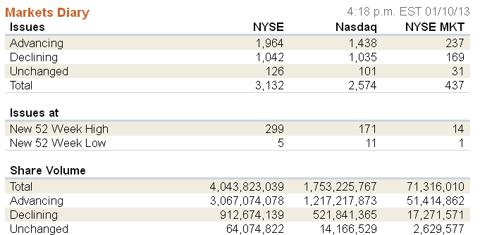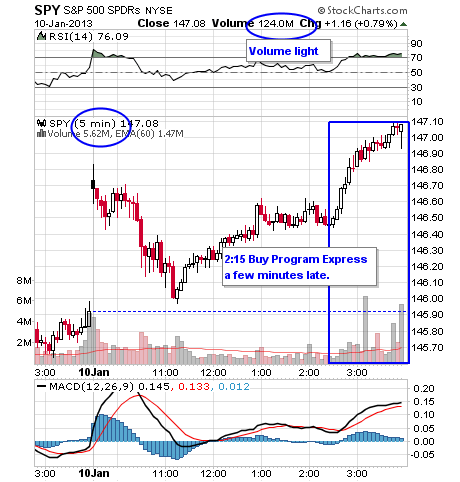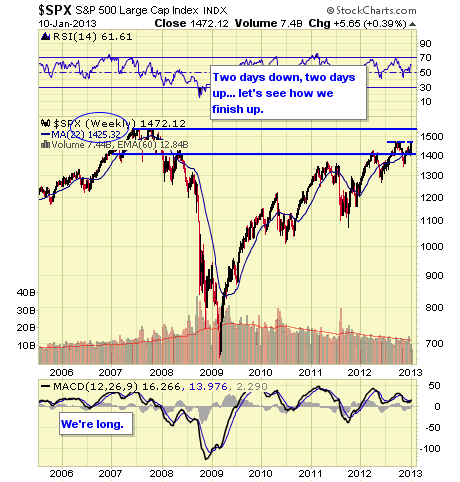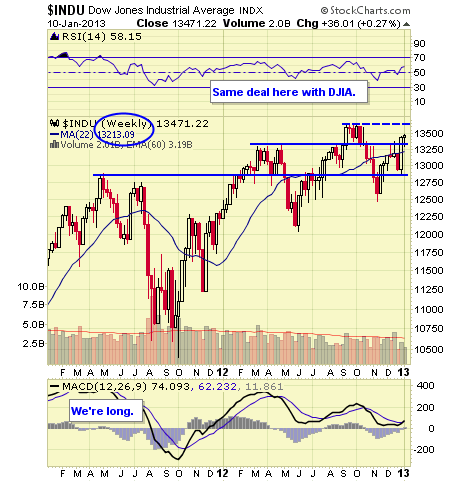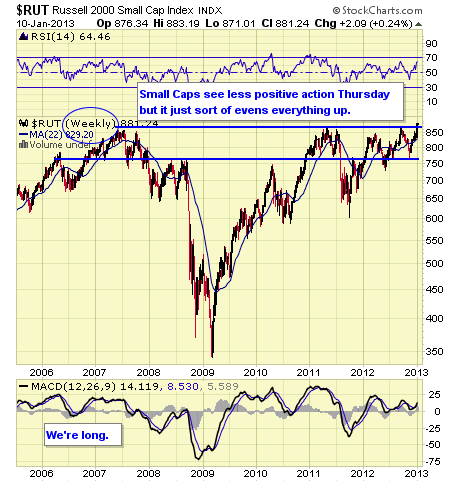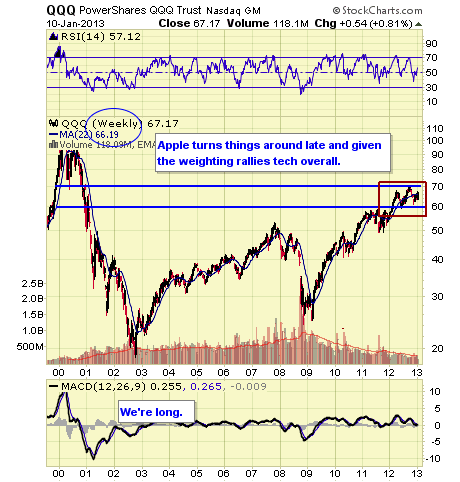 Continue to U.S. Sector, Stocks & Bond ETFs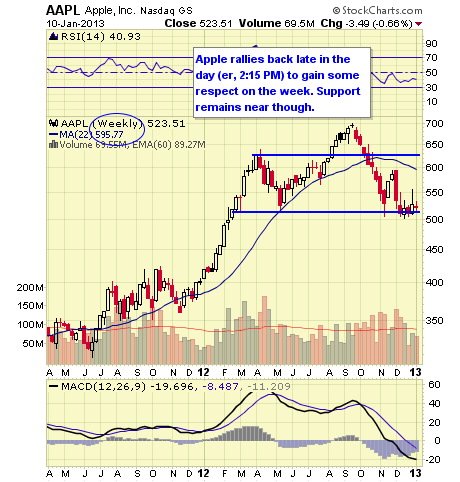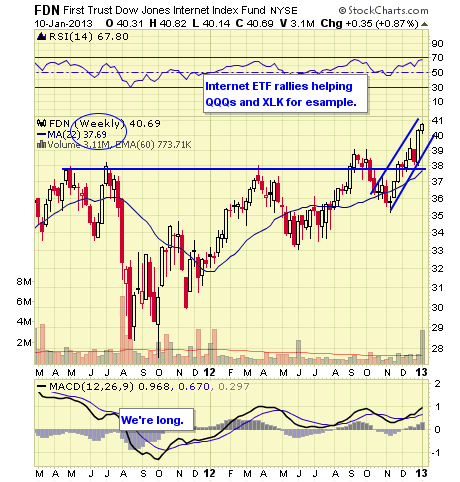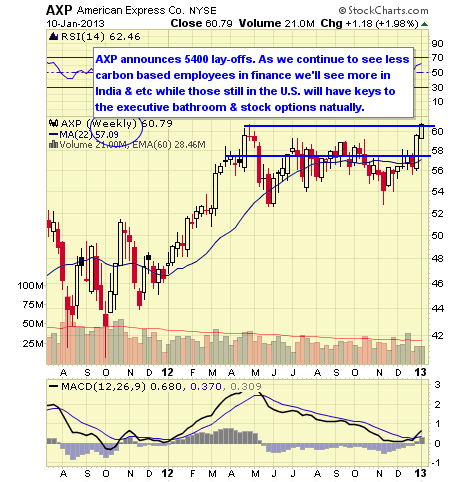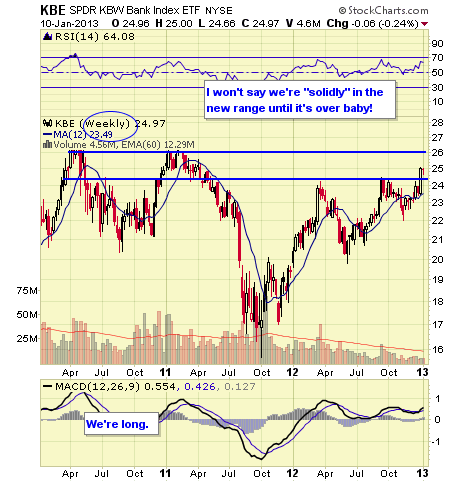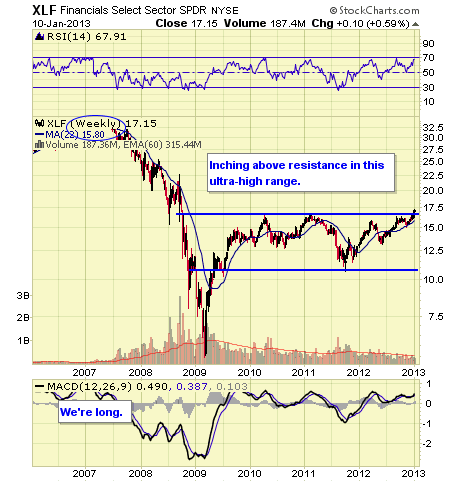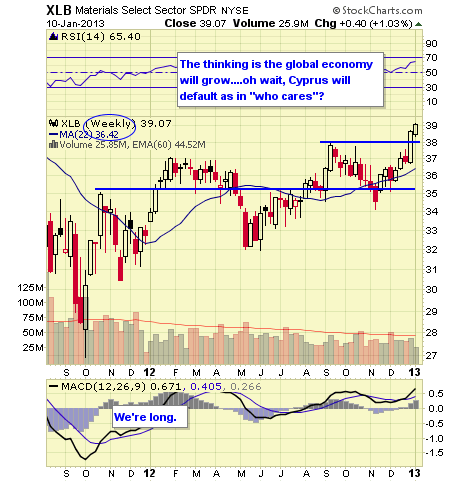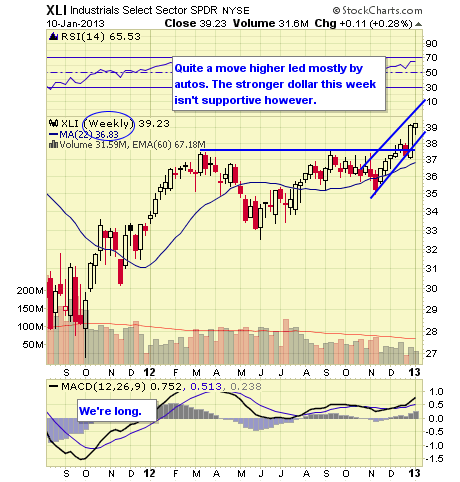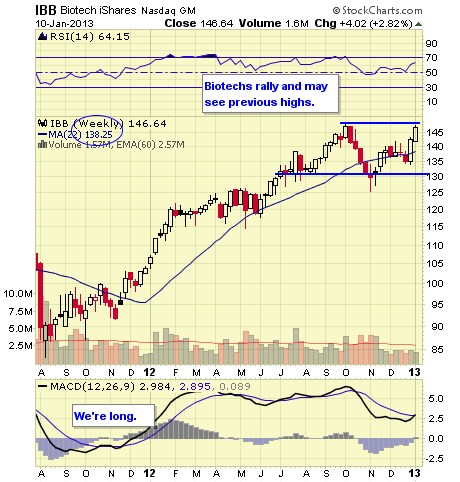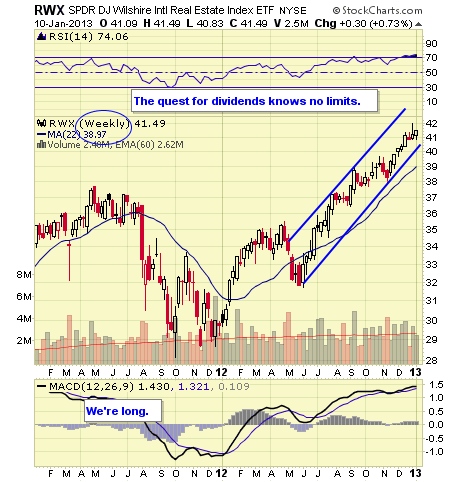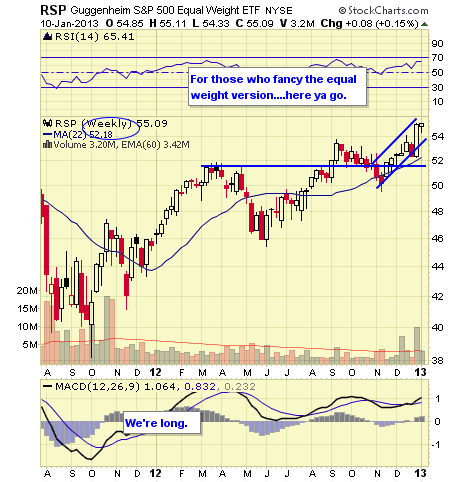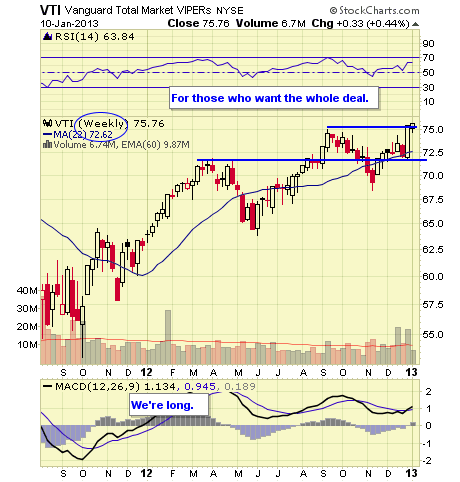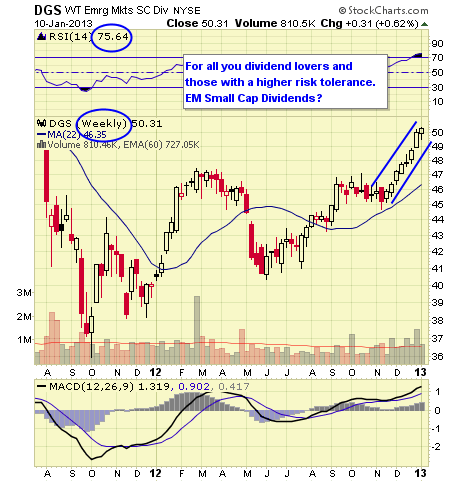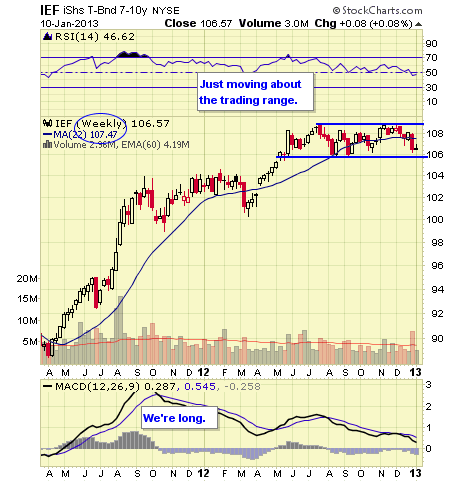 Continue to Currency & Commodity Market ETFs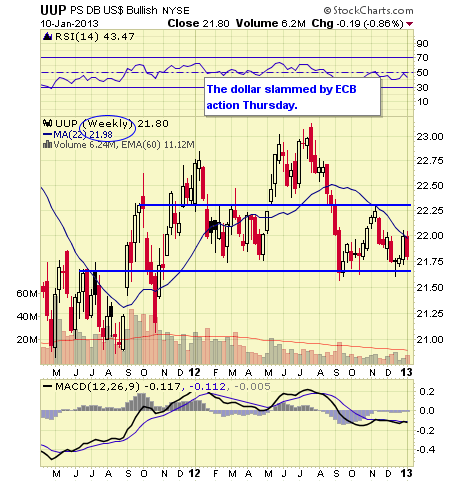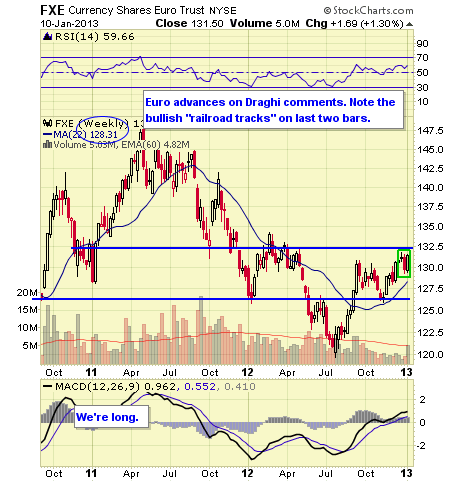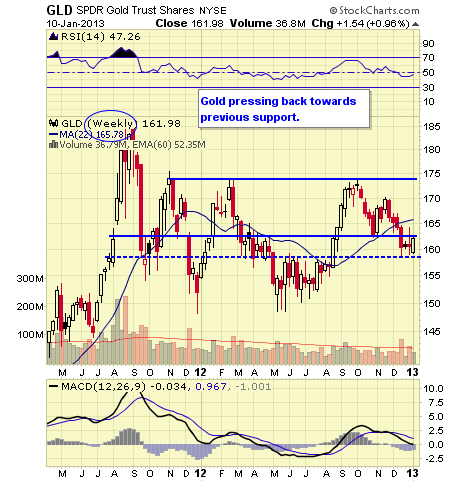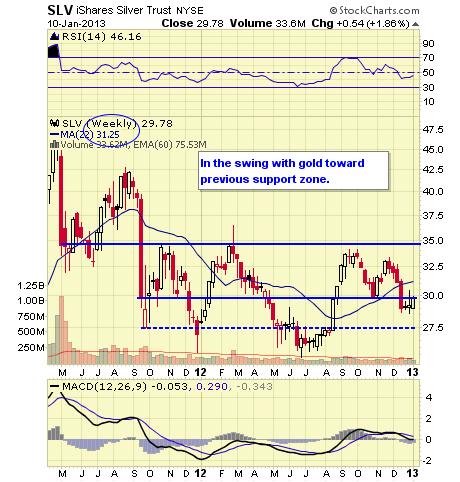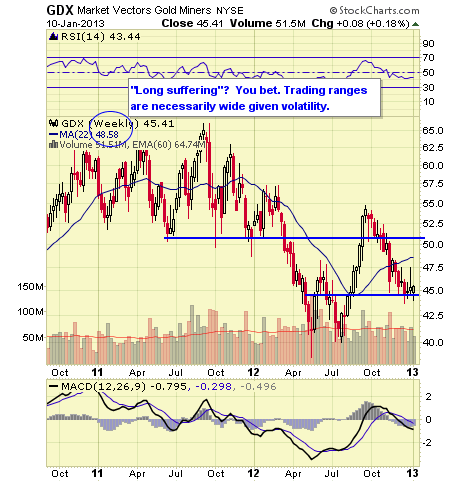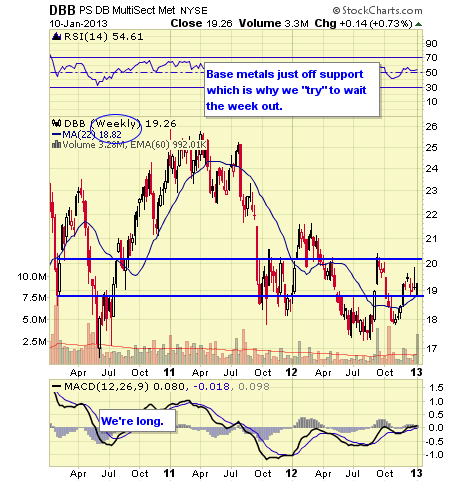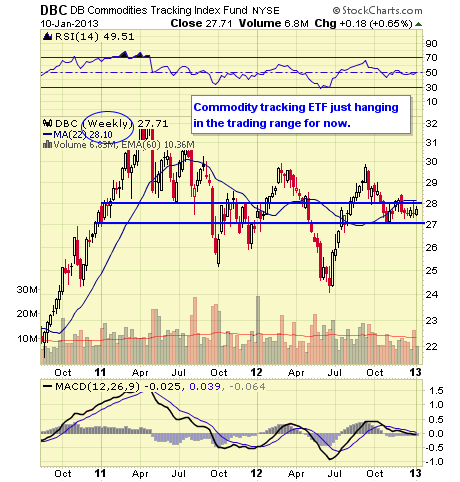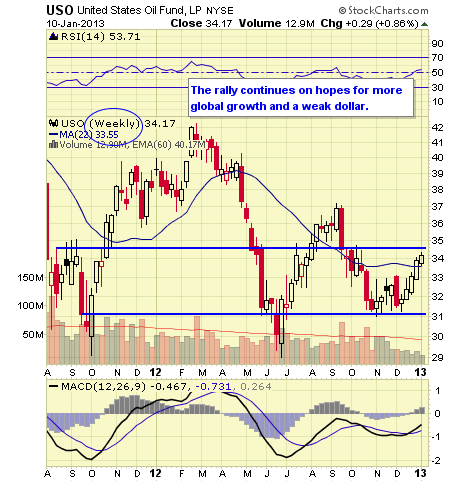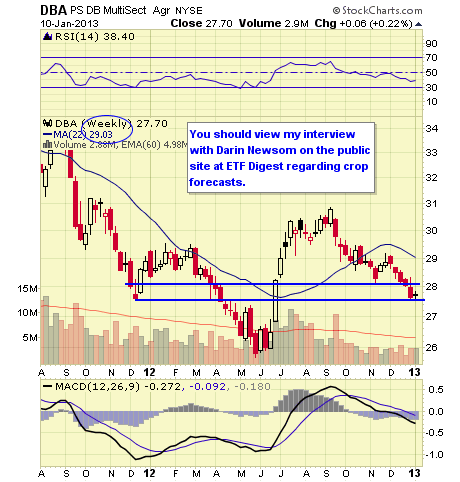 Continue to Overseas Sectors & ETFs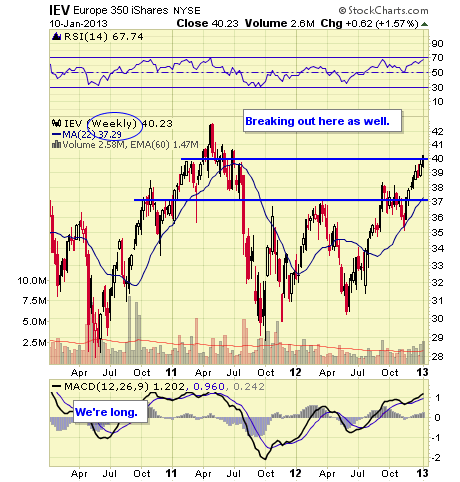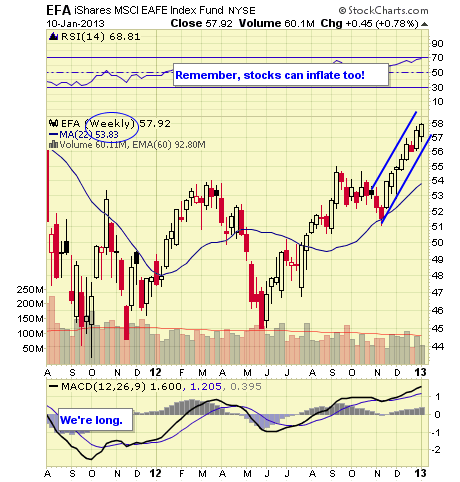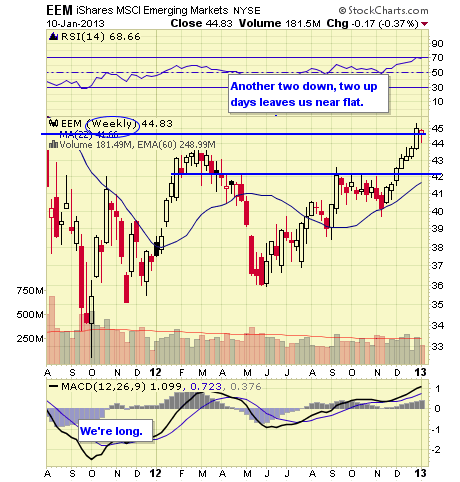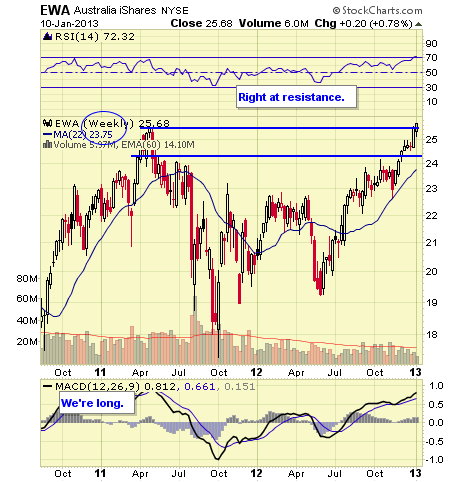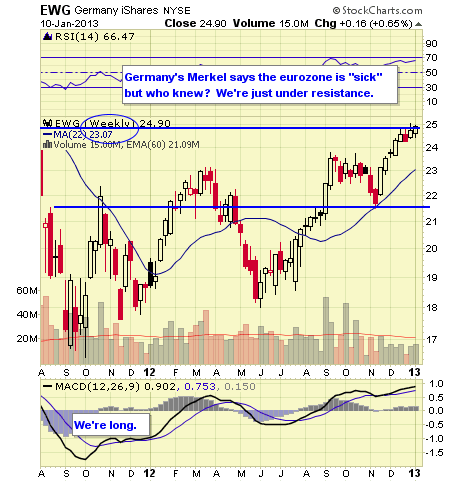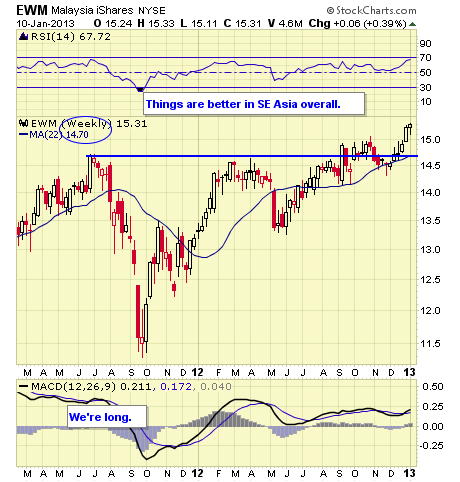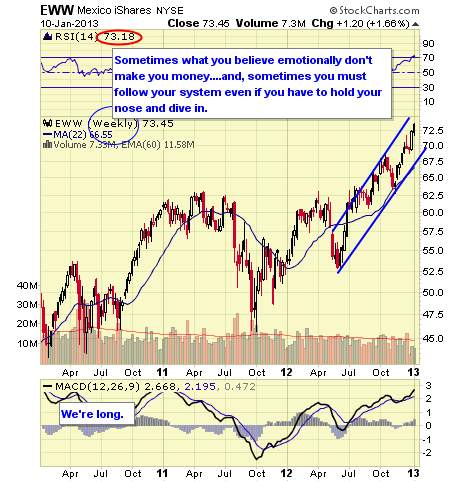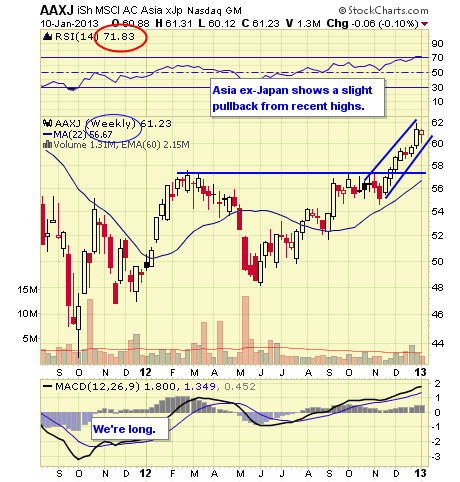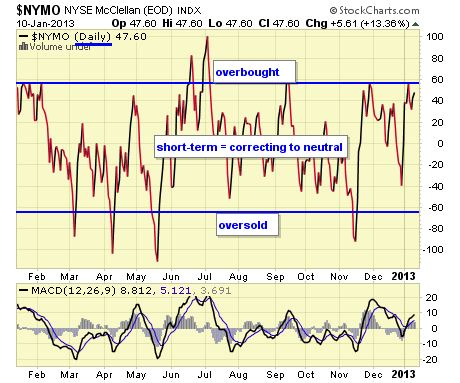 The NYMO is a market breadth indicator that is based on the difference between the number of advancing and declining issues on the NYSE. When readings are +60/-60, markets are extended short term.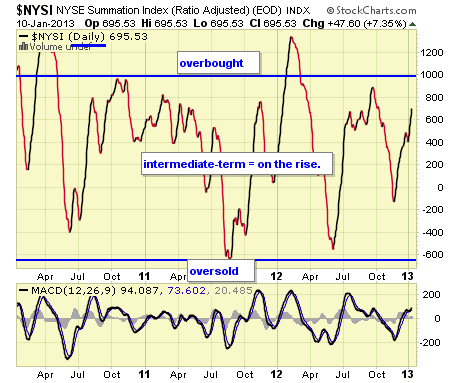 The McClellan Summation Index is a long-term version of the McClellan Oscillator. It is a market breadth indicator, and interpretation is similar to that of the McClellan Oscillator, except that it is more suited to major trends. I believe readings of +1000/-1000 reveal markets as much extended.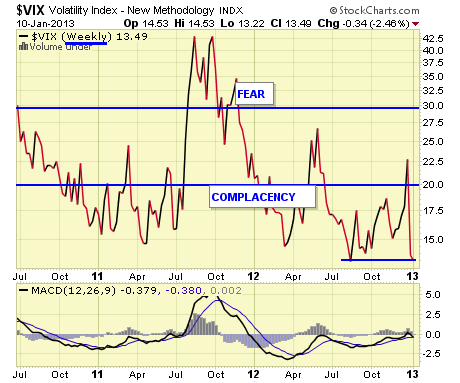 The VIX is a widely used measure of market risk, and is often referred to as the "investor fear gauge." Our own interpretation is highlighted in the chart above. The VIX measures the level of put option activity over a 30-day period. Greater buying of put options (protection) causes the index to rise.
Concluding Remarks
We close the light volume week Friday, and then the real test comes with much more in the way of economic data and earnings from major players. Perhaps this week has just been a game amongst friends.
Disclaimer: The ETF Digest maintains an active ETF trading portfolio and a wide selection of ETFs away from portfolios in an independent listing. Current "trading" positions in active portfolios, if any, are embedded within charts: Lazy & Hedged Lazy Portfolios maintain the follow positions: VT, MGV, BND, BSV, VGT, VWO, VNO, IAU, DJCI, DJP, VMBS, VIG, ILF, EWA, IEV, EWC, EWJ, EWG, & EWU.
The charts and comments are only the author's view of market activity and aren't recommendations to buy or sell any security. Market sectors and related ETFs are selected based on his opinion as to their importance in providing the viewer a comprehensive summary of market conditions for the featured period. Chart annotations aren't predictive of any future market action rather, they only demonstrate the author's opinion as to a range of possibilities going forward.
Disclosure: I have no positions in any stocks mentioned, and no plans to initiate any positions within the next 72 hours. I wrote this article myself, and it expresses my own opinions. I am not receiving compensation for it. I have no business relationship with any company whose stock is mentioned in this article.