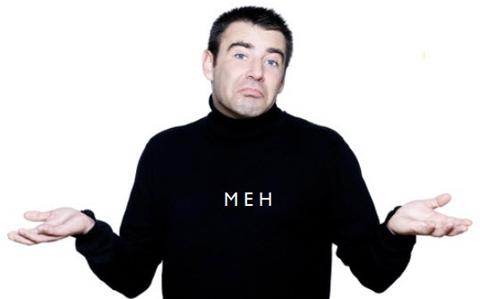 This has been a light volume market week even as bulls have been able to sustain things overall. It didn't hurt another $5.5 billion in POMO from the Fed propped things for bulls.
In China food inflation is taking a toll and unlike the U.S., China actually includes food in their inflation data (silly them, eh?). Inflation was the highest in 7 months. Domestic stock indexes like the Shanghai CSI 300 Index dropped nearly 2% on fears of government tightening. Like a tsunami, this negatively affected most Asian markets especially a high beta affair like high-flyer Vietnam (NYSEARCA:VNM).
U.S. stock sectors did seem disorderly as Biotech's (NASDAQ:IBB) fell, banks were weak (NYSEARCA:KBE) as we await earnings, gold (NYSEARCA:GLD) weakened even as the dollar (NYSEARCA:UUP) fell sharply, bonds (NYSEARCA:TLT) were higher in price and commodities (NYSEARCA:DBC) were weaker even as grains (NYSEARCA:JJG) rallied sharply on crop data. All things considered, markets look tired on weak volume.
The Investment Company Institute (ICI) reports 18% of Mutual Fund assets were in money market funds. Cash on the sidelines? No doubt, but so is trust.
The lack of trust in all things equity is reflected in weak volume which is down roughly double digits in percent terms since early 2012. And with so many HFTs and algo trading programs operating, these may account for much more than the 70% previously.
Volume Friday was once again ultra-light. Gone are the days of bullish, or even normal trading volume at over 150M-185M shares in SPY for example. Breadth per the WSJ was mixed.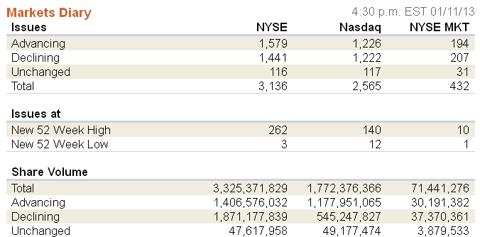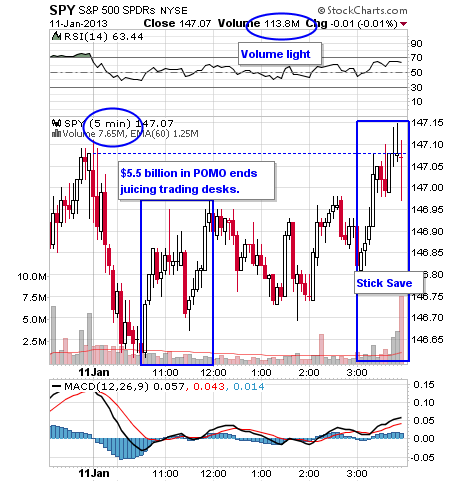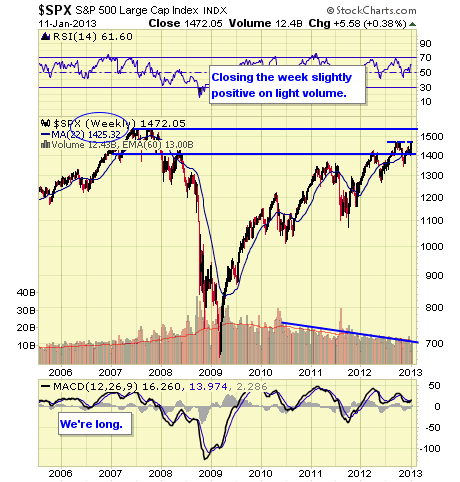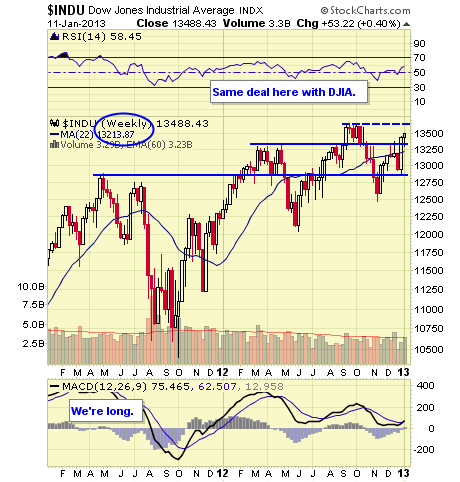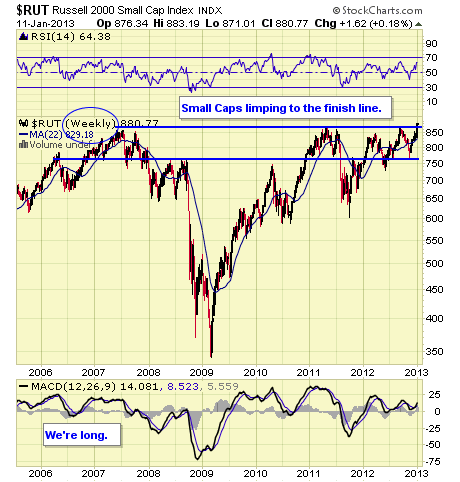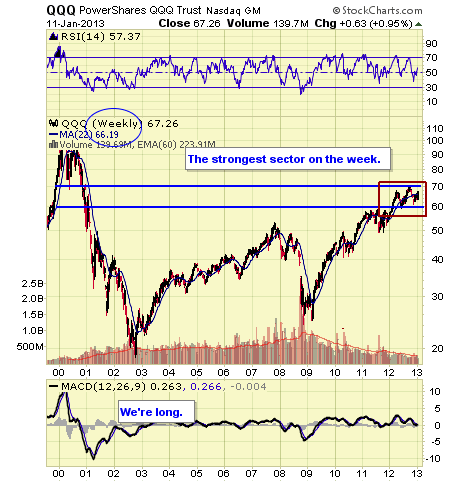 Continue to U.S. Sector, Stocks & Bond ETFs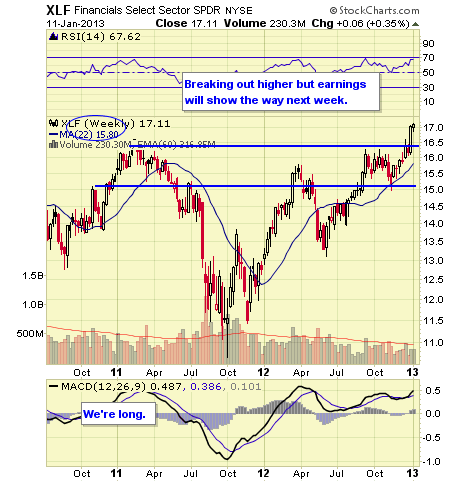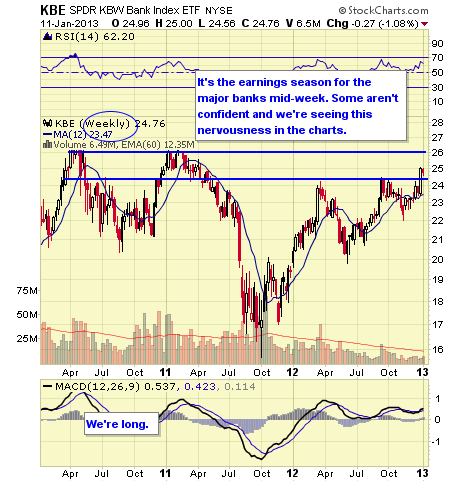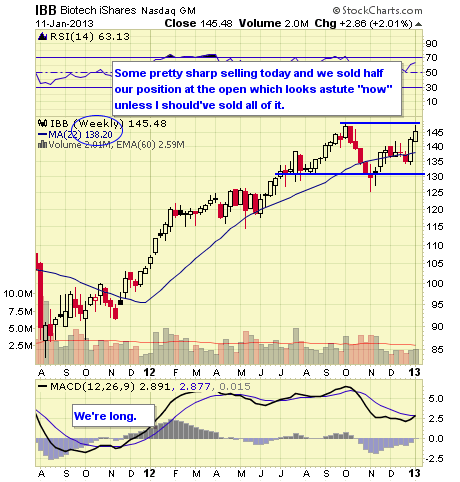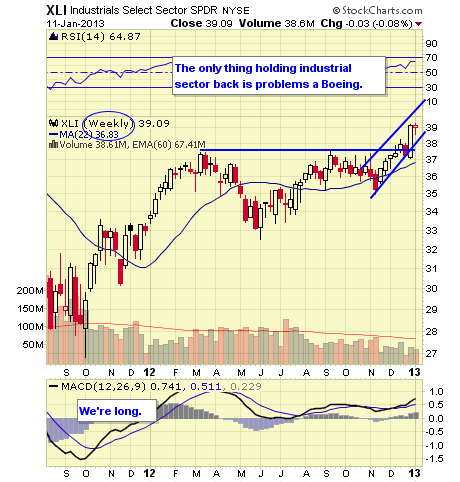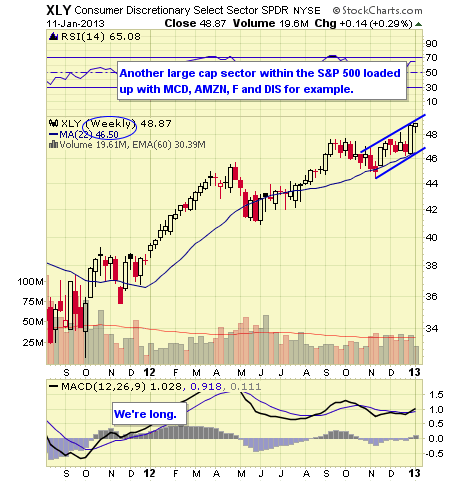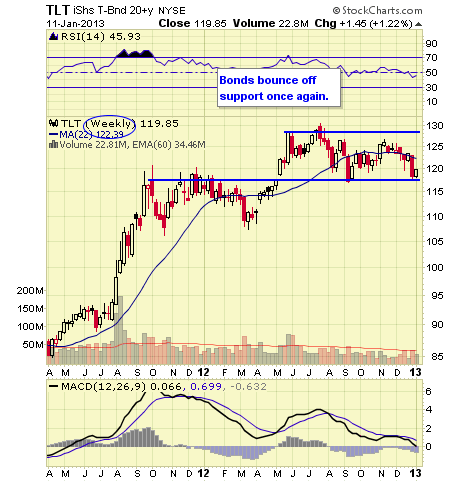 Continue to Currency & Commodity Market ETFs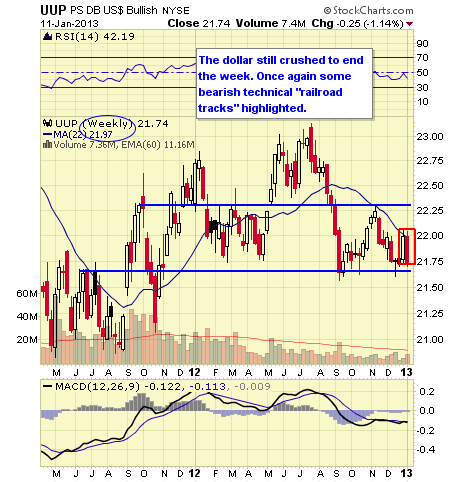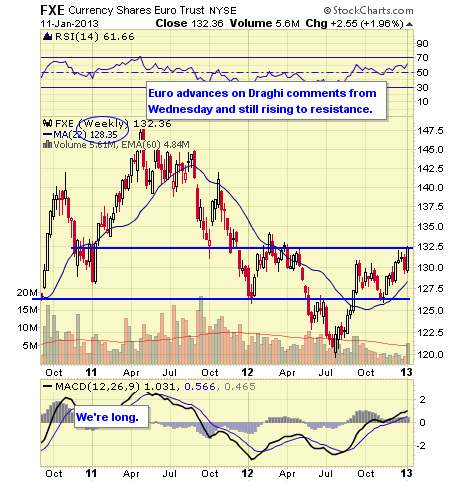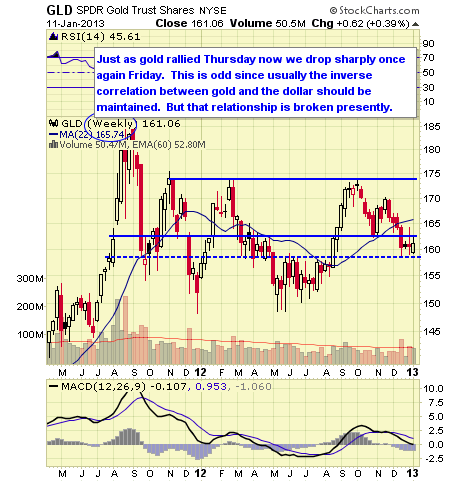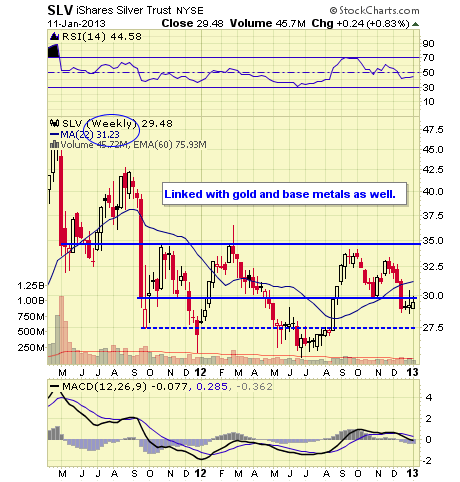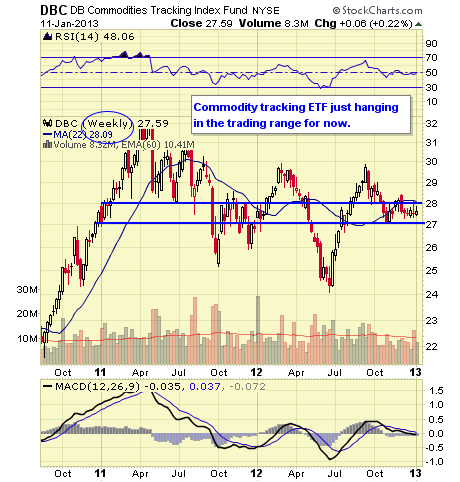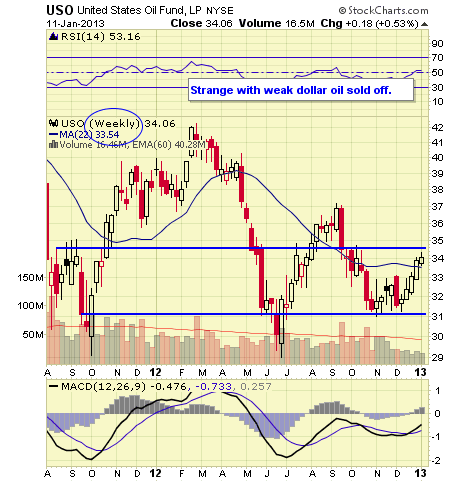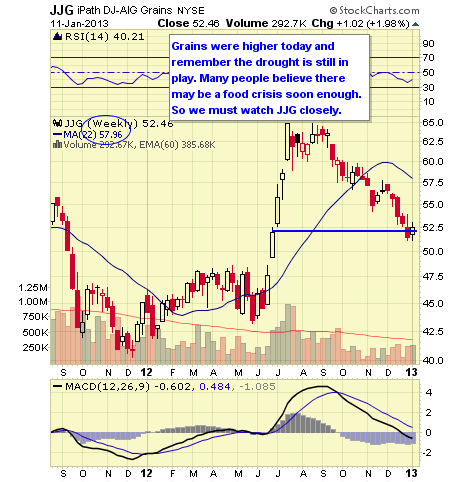 Continue to Overseas Sectors & ETFs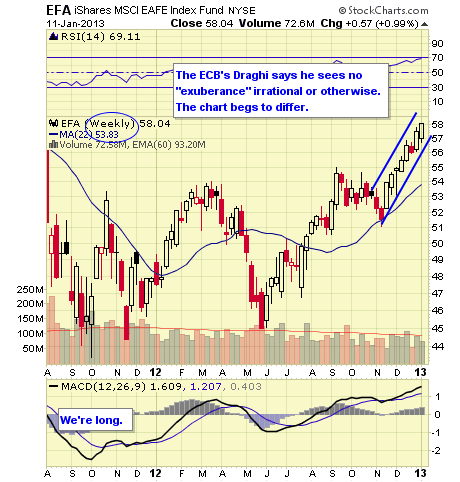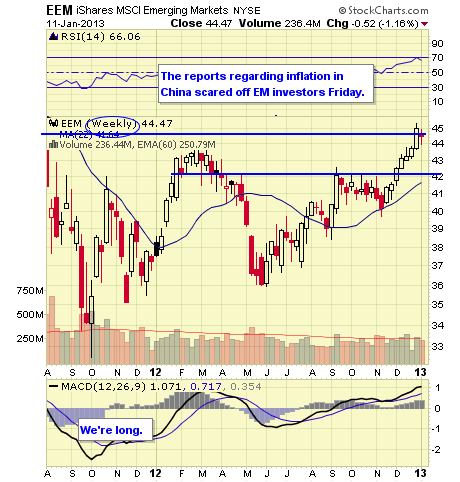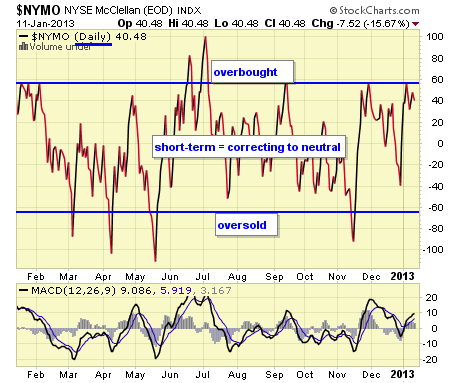 The NYMO is a market breadth indicator that is based on the difference between the number of advancing and declining issues on the NYSE. When readings are +60/-60 markets are extended short-term.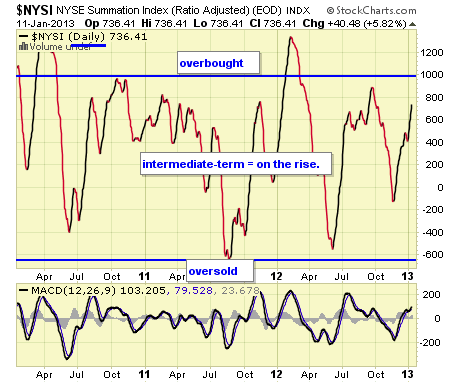 The McClellan Summation Index is a long-term version of the McClellan Oscillator. It is a market breadth indicator, and interpretation is similar to that of the McClellan Oscillator, except that it is more suited to major trends. I believe readings of +1000/-1000 reveal markets as much extended.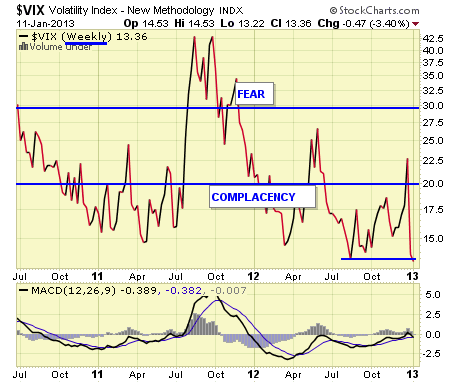 The VIX is a widely used measure of market risk and is often referred to as the "investor fear gauge." Our own interpretation is highlighted in the chart above. The VIX measures the level of put option activity over a 30-day period. Greater buying of put options (protection) causes the index to rise.
Concluding Remarks
The only thing supporting equity markets at the moment is the Fed. Earnings from banks will dominate trading next week along with some important economic indicators.
Disclaimer: The ETF Digest maintains active ETF trading portfolio and a wide selection of ETFs away from portfolios in an independent listing. Current "trading" positions in active portfolios if any are embedded within charts: Lazy & Hedged Lazy Portfolios maintain the follow positions: VT, MGV, BND, BSV, VGT, VWO, VNO, IAU, DJCI, DJP, VMBS, VIG, ILF, EWA, IEV, EWC, EWJ, EWG, & EWU.
The charts and comments are only the author's view of market activity and aren't recommendations to buy or sell any security. Market sectors and related ETFs are selected based on his opinion as to their importance in providing the viewer a comprehensive summary of market conditions for the featured period. Chart annotations aren't predictive of any future market action rather they only demonstrate the author's opinion as to a range of possibilities going forward.
Disclosure: I have no positions in any stocks mentioned, and no plans to initiate any positions within the next 72 hours. I wrote this article myself, and it expresses my own opinions. I am not receiving compensation for it. I have no business relationship with any company whose stock is mentioned in this article.