April 13, 2009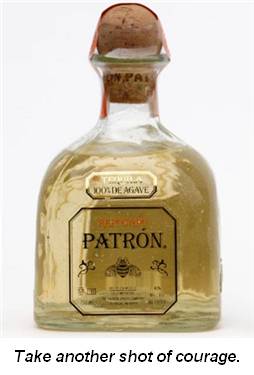 The line above from the Eagles' "Tequila Sunrise" seems apt if you hate this market but still must stay systematic. Three Mondays in a row we open lower and close higher than the open, making doing so a profitable exercise.

Today seemed all about getting the banks healthy (I gag at the ongoing cover-up and Ponzi scheme) and helping Goldman Sachs (NYSE:GS) get a deal done.

With most European markets closed today, volume remains quite low and breadth was neutral.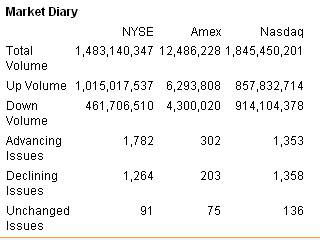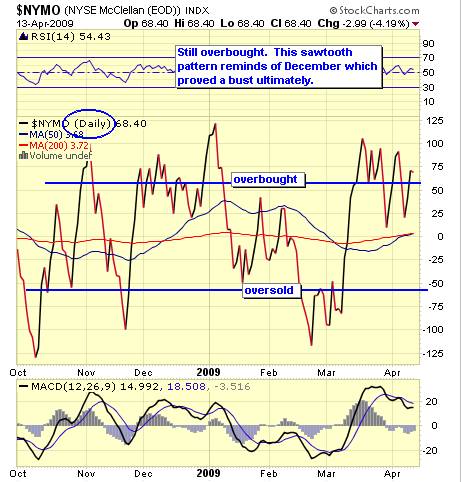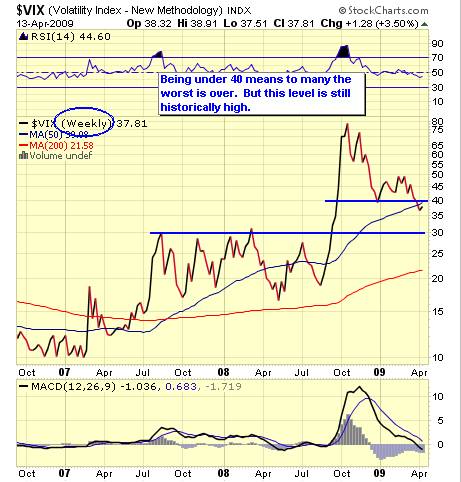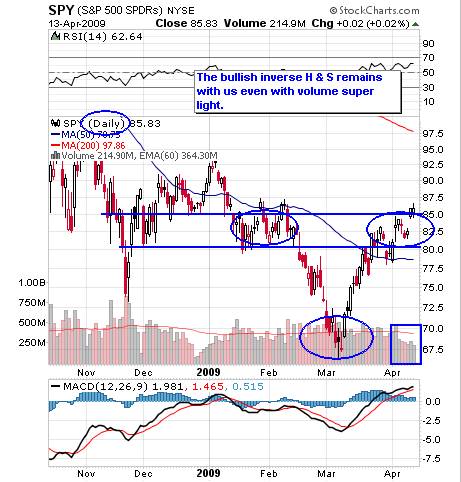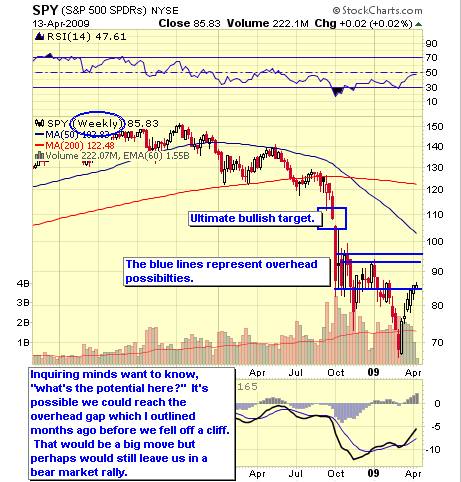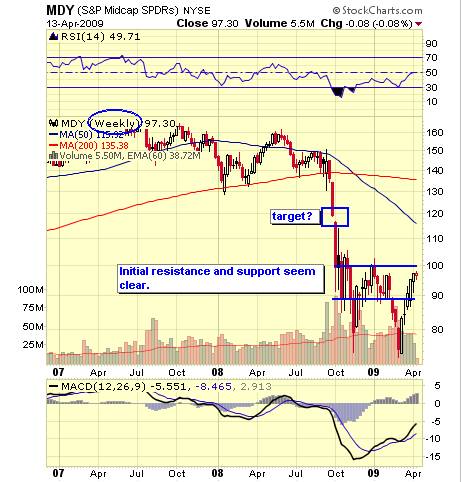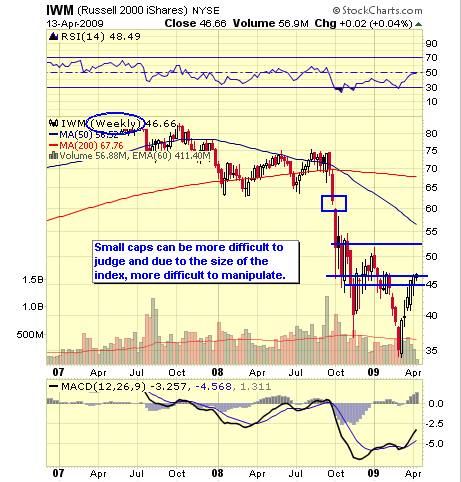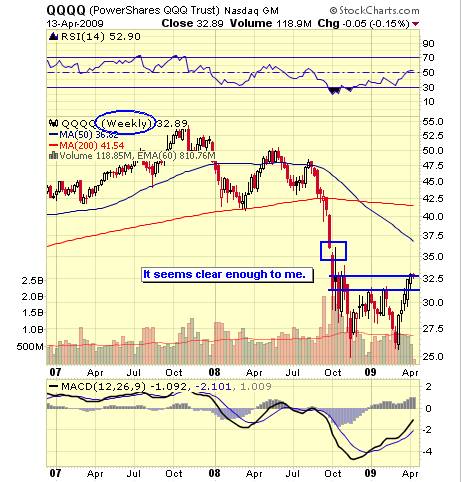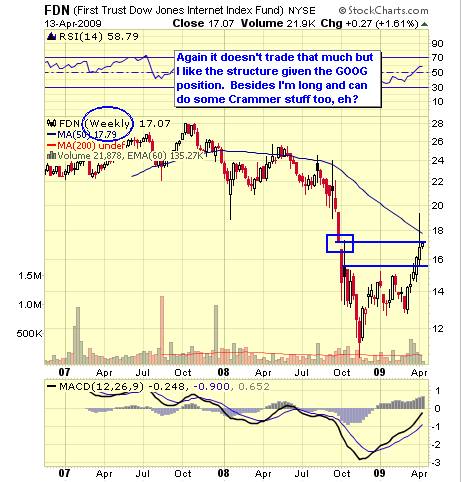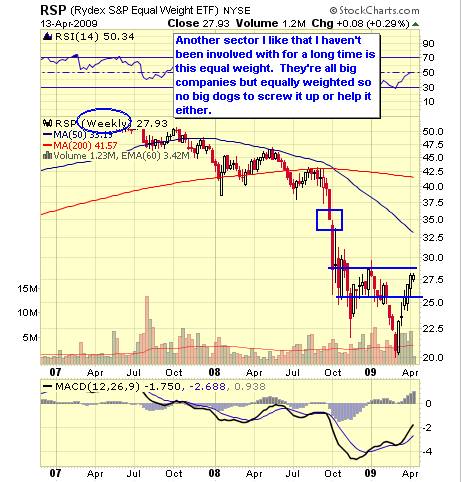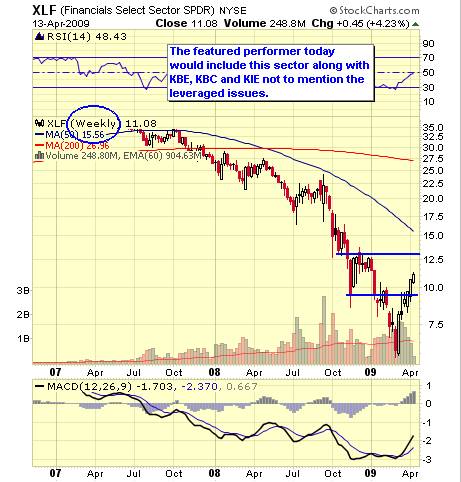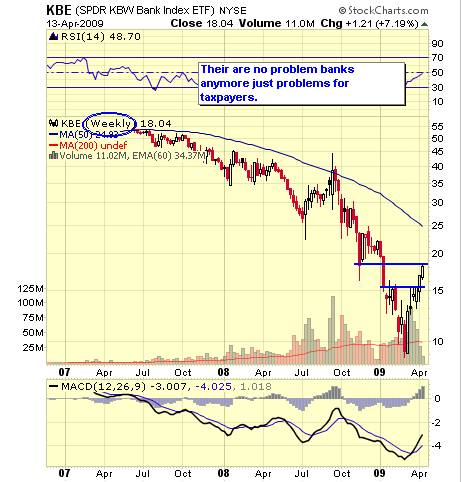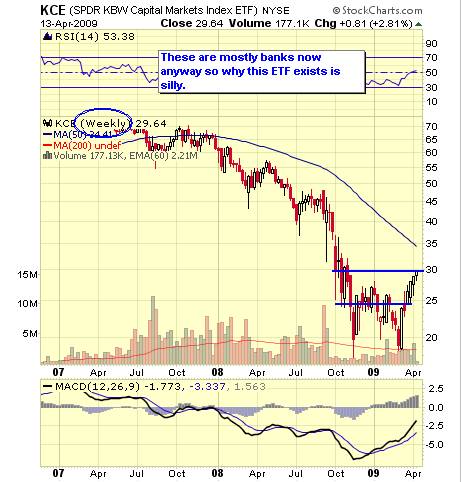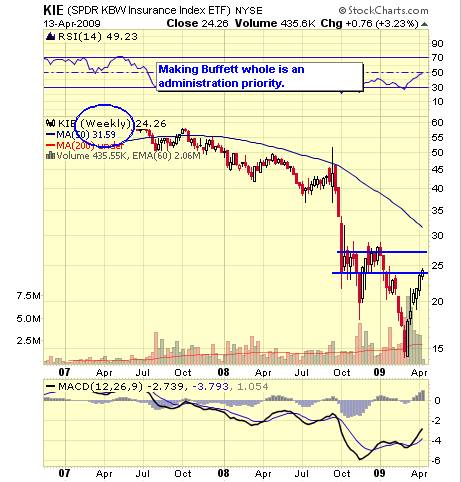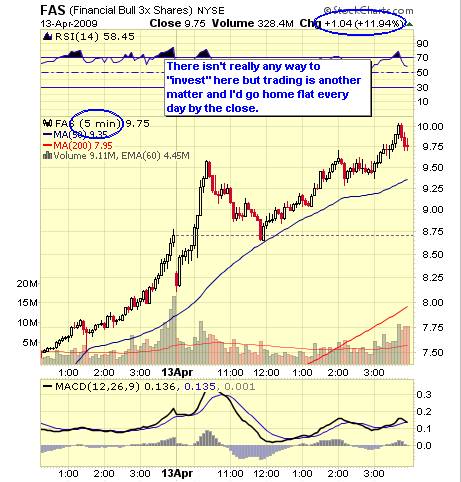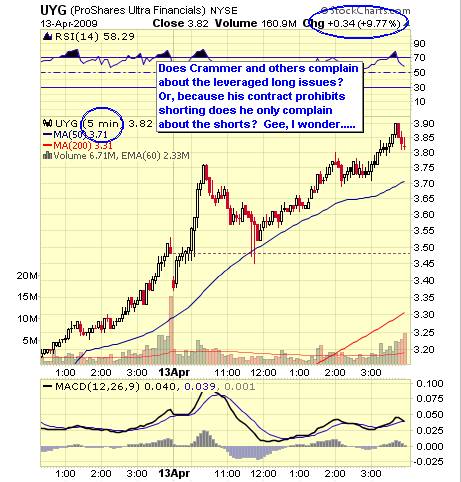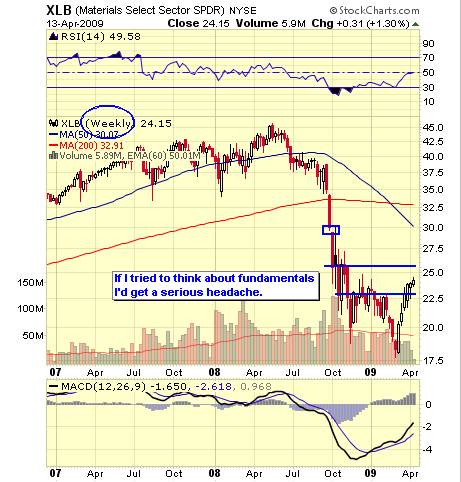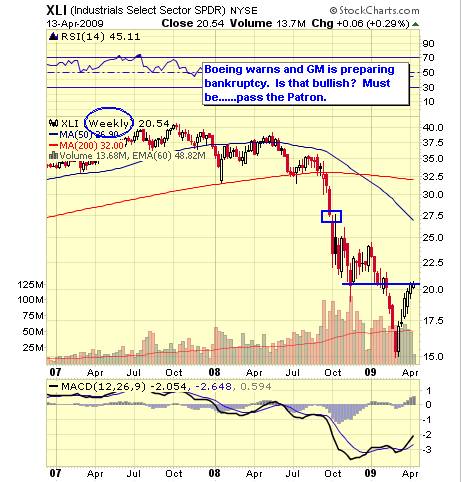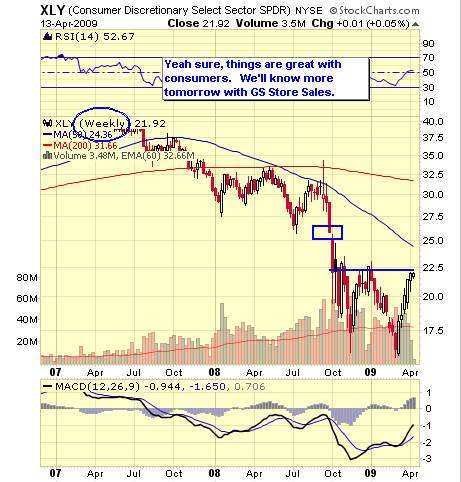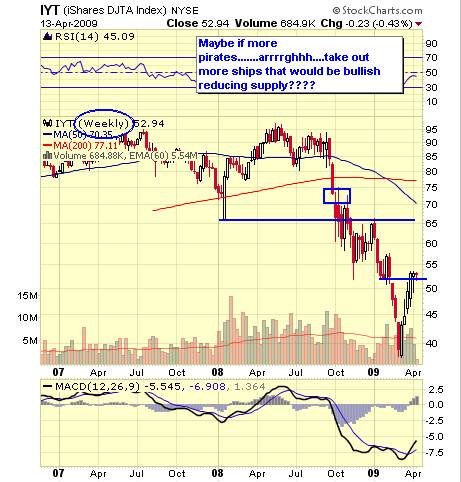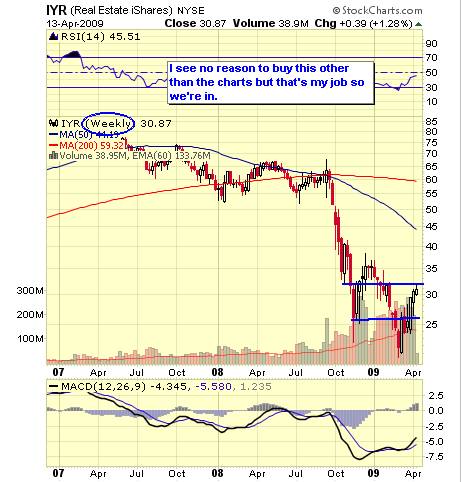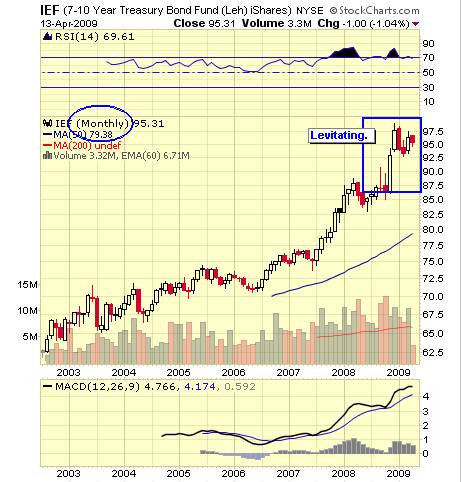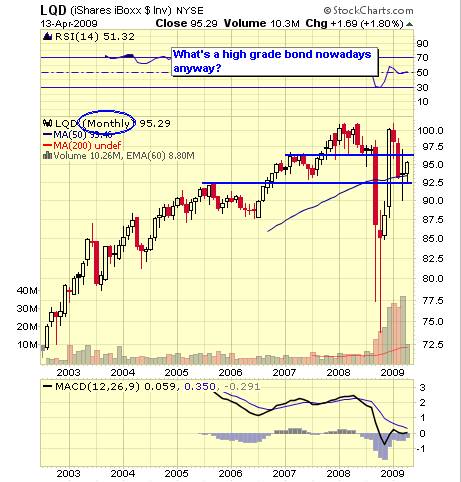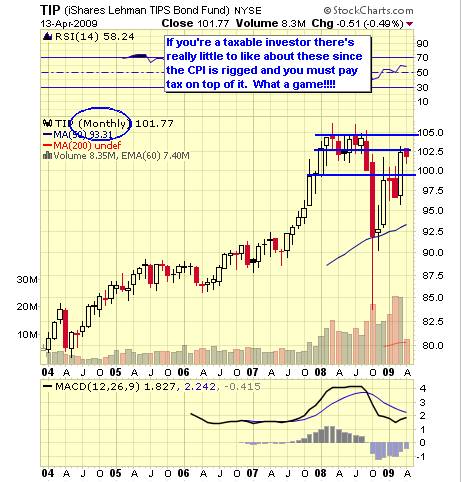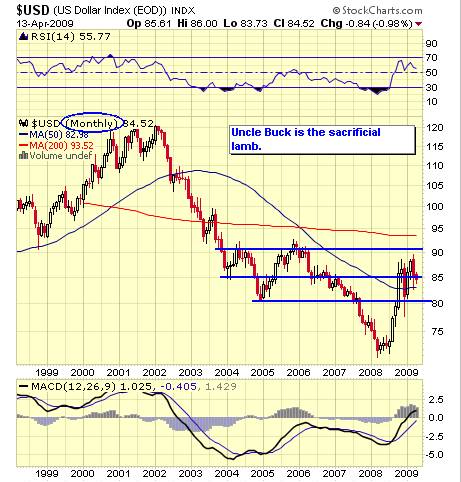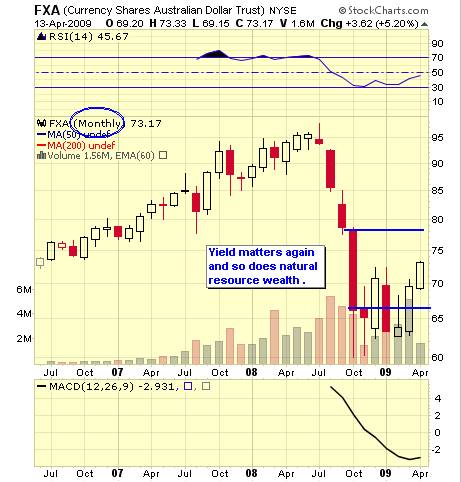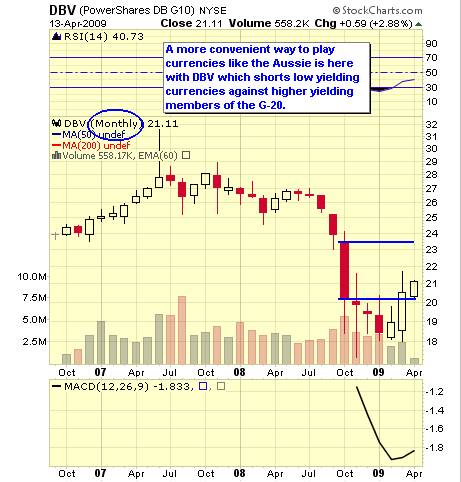 Go to page 2 - Commodities, Global Markets >>

Comment on this article >>