April 1, 2009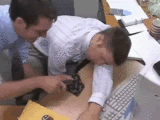 Well, it is April Fools Day, eh?

Mr. Market is playing thoughtful investors for fools, that's for sure. You could watch futures down big last night and then this morning was the dreadful ADP jobs report and a sell-off seemed certain. But a funny thing happened on the way to the bear's den—we got a series of "in-line" (ISM Data), "better than expected" (Pending Home Sales) "less severe than expected" (Construction Spending) reports and we were off to the races.

Volume was about average for the most recent period, that being not too heavy, while breadth was quite positive.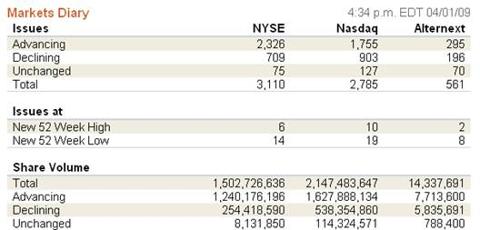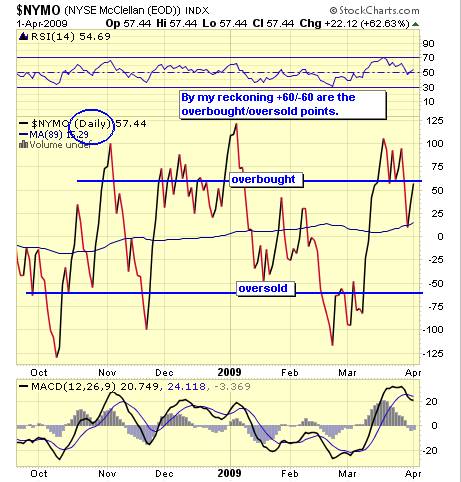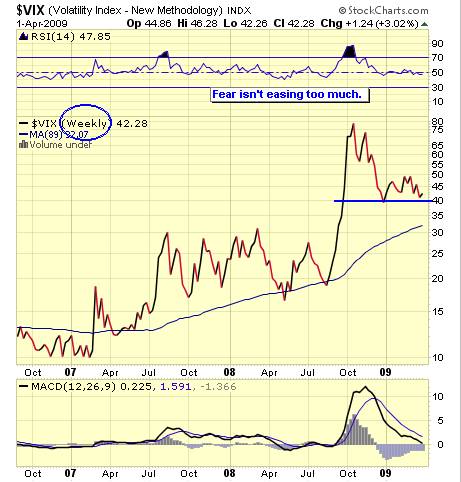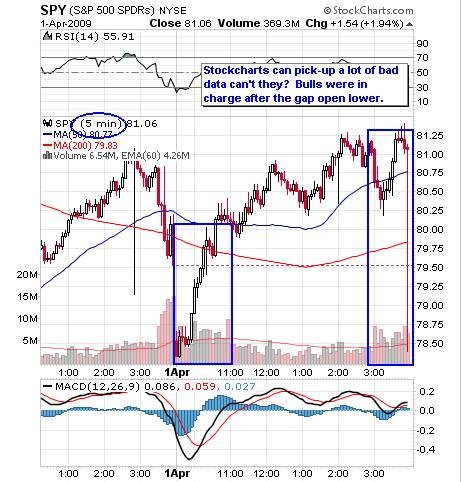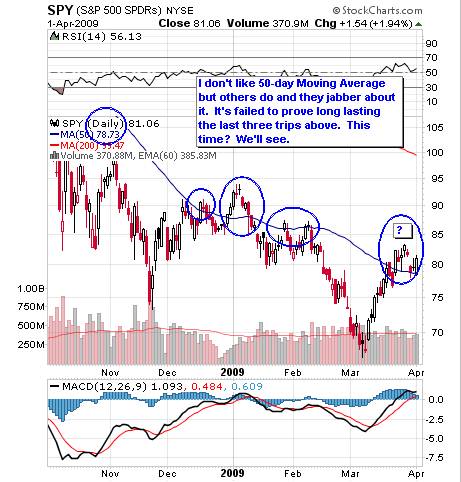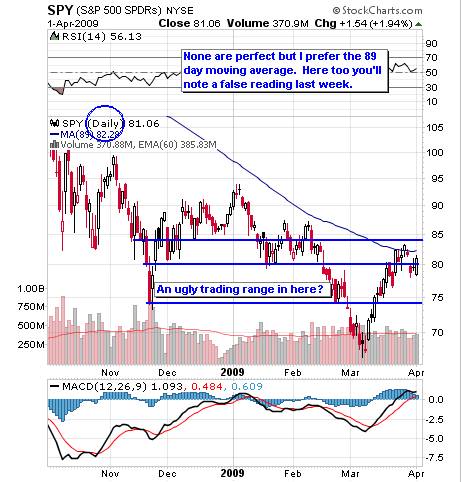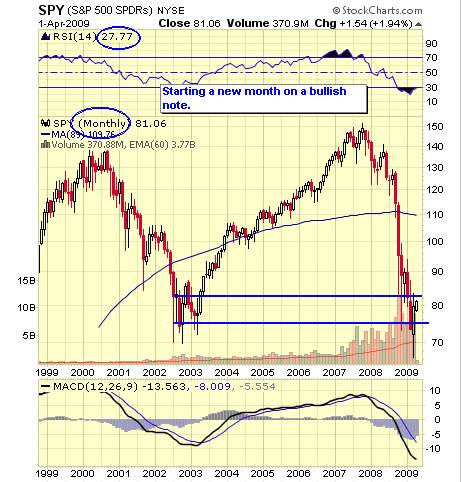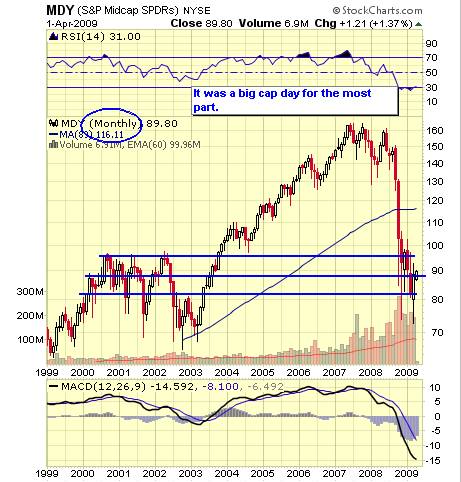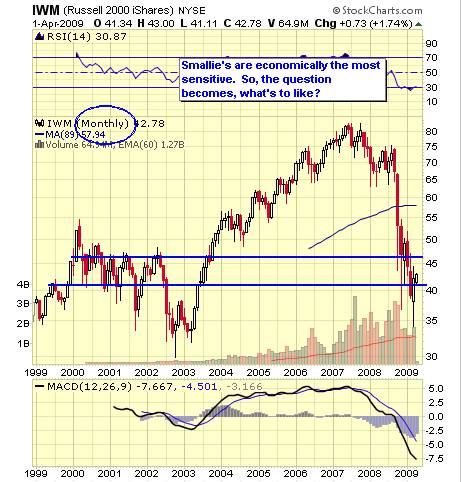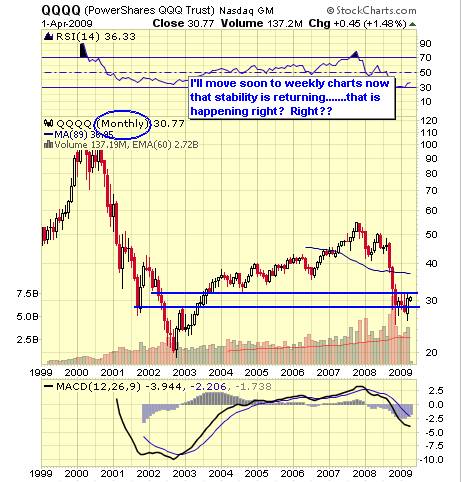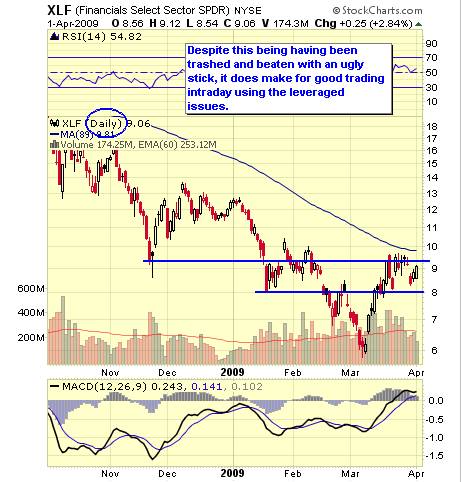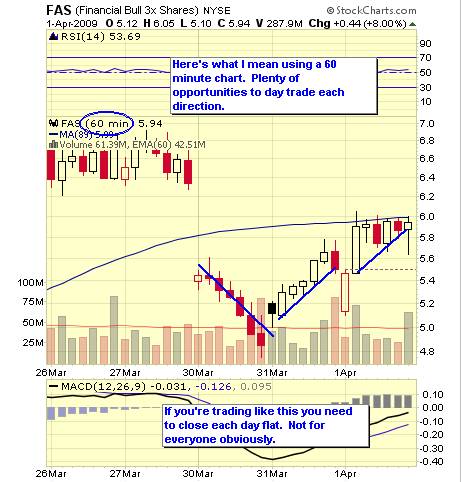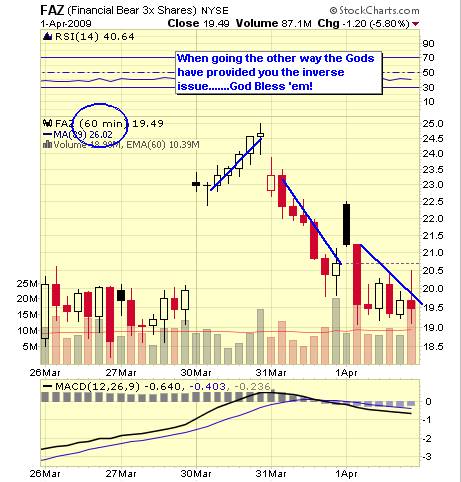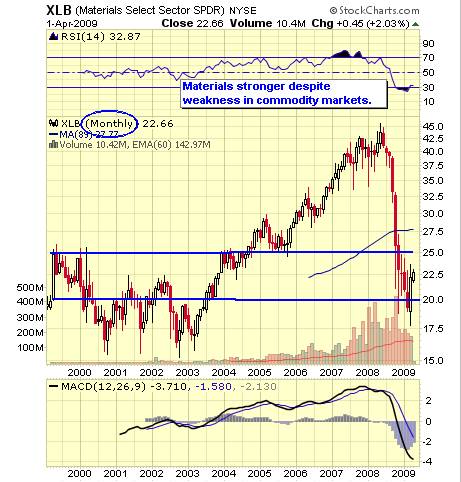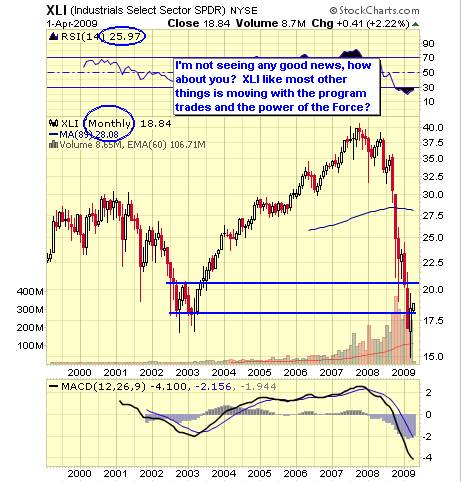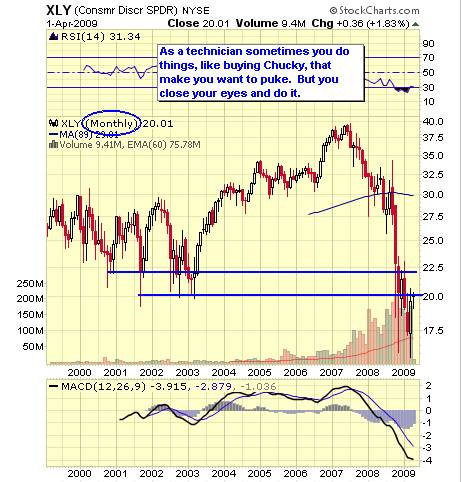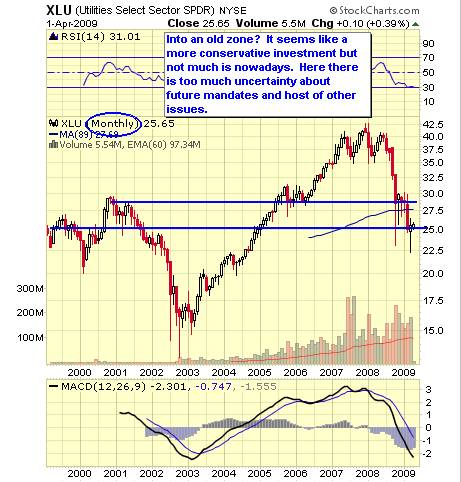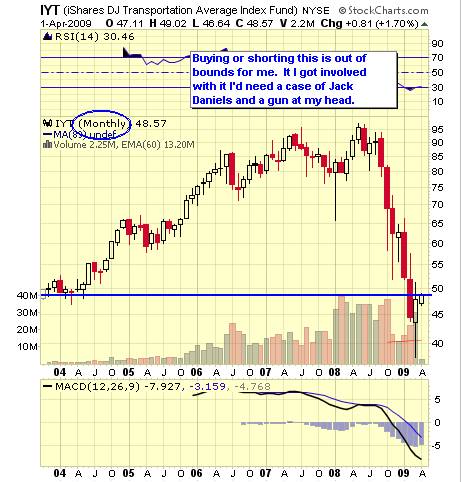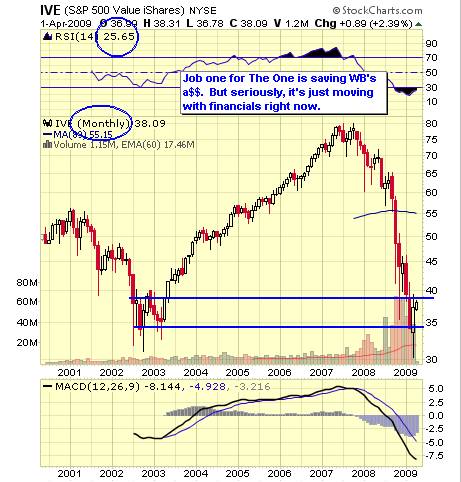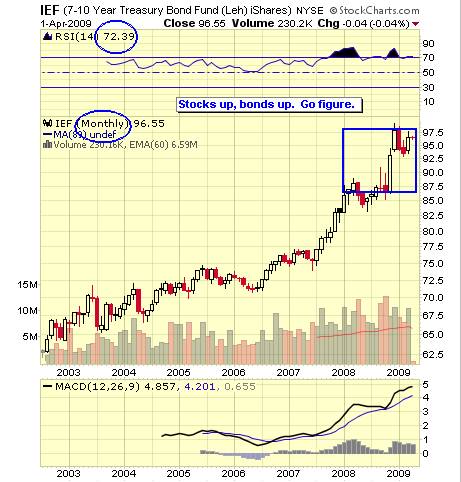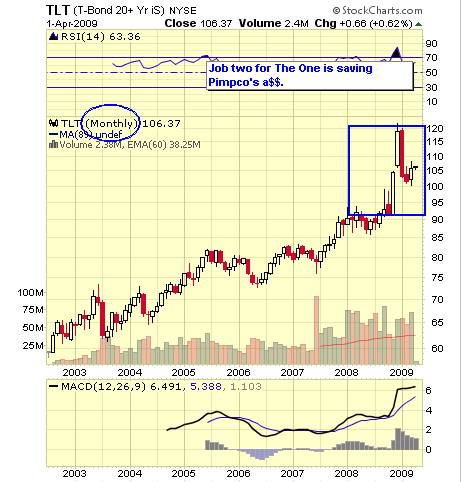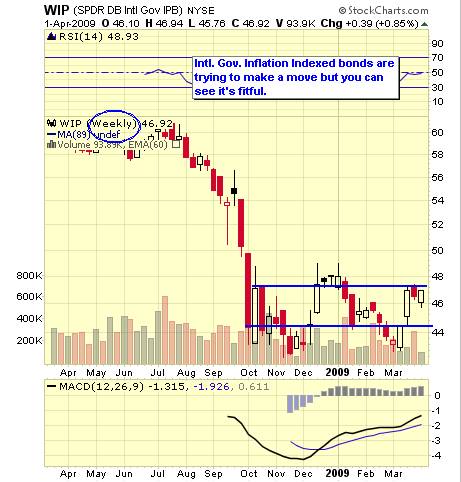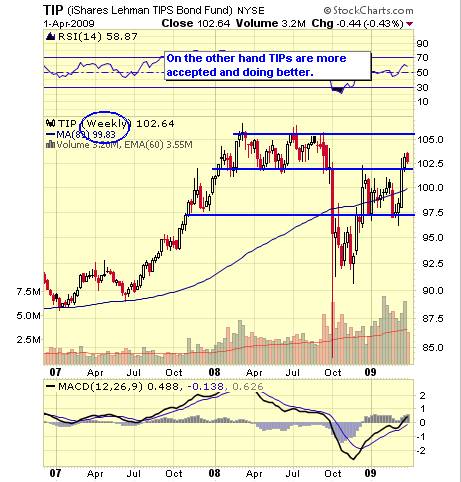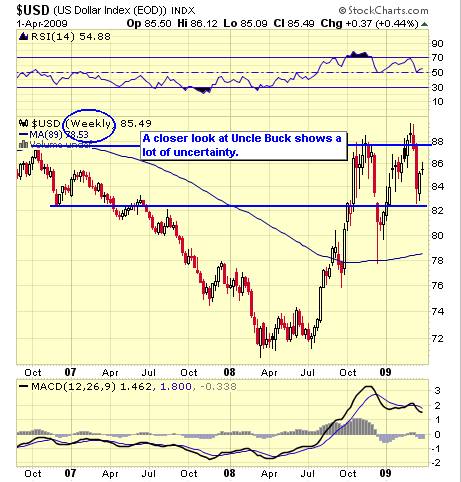 Go to page 2 - Commodities, Global Markets >>

Comment on this article >>