March 3, 2009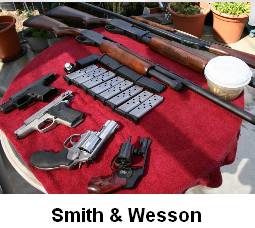 One company doing really well since the election is SWHC with the stock up 38%. Hmm, I wonder why?

In another twist that creates new ways to describe stocks as cheap, Bloomberg has moved away from actual PEs again and come up with this novel approach this morning:
The S&P 500 traded at 12.2 times company profits from the past 10 years as of yesterday's close, according to data compiled by Yale University professor Robert Shiller, who uses a decade of earnings to smooth out short-term fluctuations.
The entire "happy talk" story is here but let's remember that just last Thursday crack reporters at Bloomberg told us PEs were only 10. But those who actually take the time to look know the real PE is 30. So, let's knock off this misleading nonsense please. Further, professors should be banned from the investing business.

Then an AP story runs the headline: "Geithner: Obama to fight international tax dodgers" as in US corporate earnings from overseas. Yeah, Turbo-Tax Timmy is gonna hunt down tax cheats. It takes one to know one. That great sucking sound you hear is US corporations leaving the US.

There was an ABC story making the rounds on the internet discussing how a dentist in Denver is working on ways to keep her income below $250,000. And some posters didn't think folks would do something like that.

Anyway, back to the markets.

Today was calmer but interesting and that's about it. Volume was still high but breadth remains negative.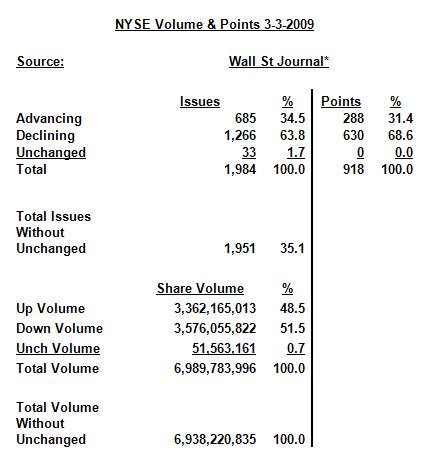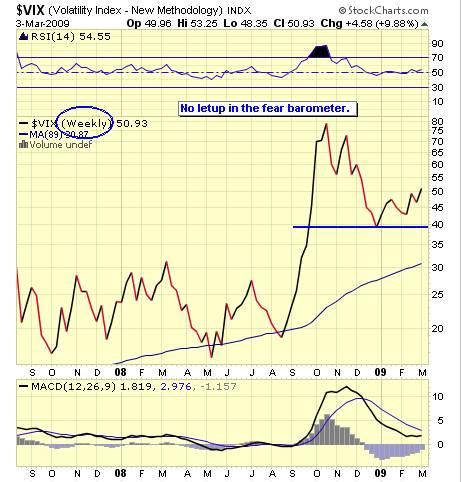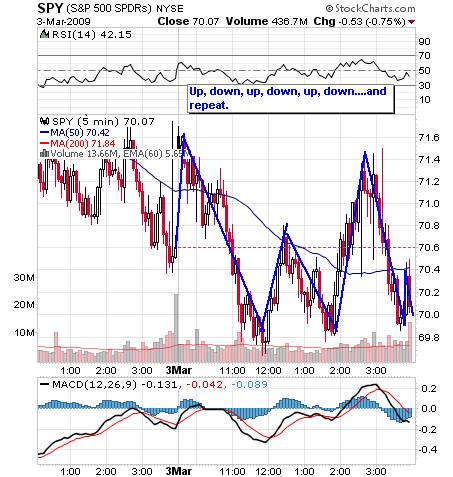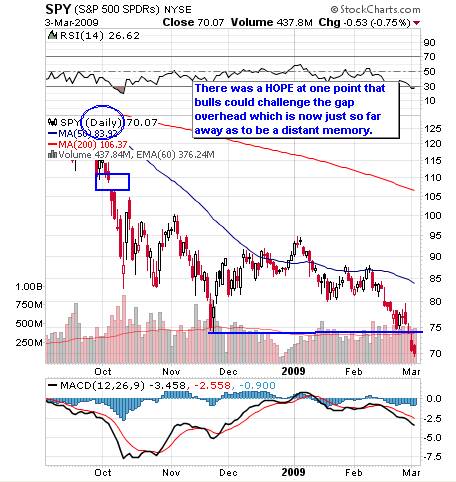 Before going into my routine of posting all these charts let me point out something important: these charts aren't predictive of anything other than to give viewers my idea of future directional possibilities—nothing more or less. Lastly, the charts posted here are of markets where there is general interest but, more importantly, seem to matter.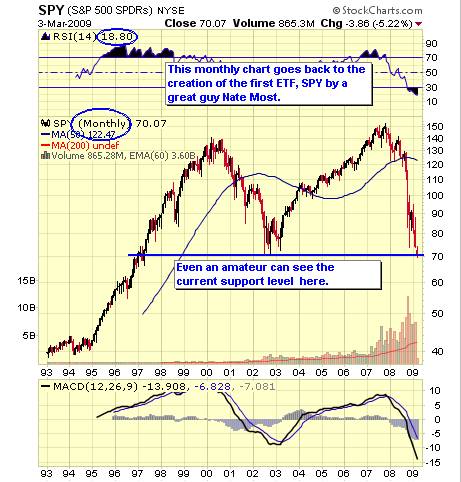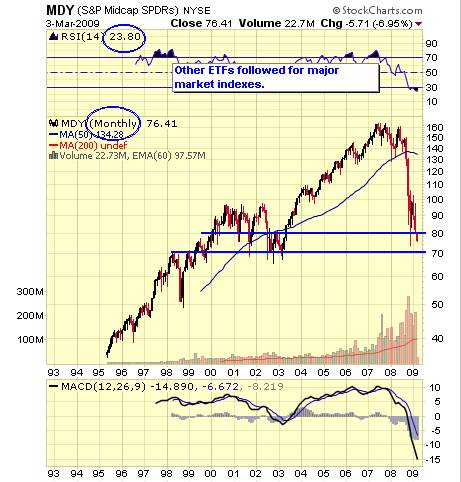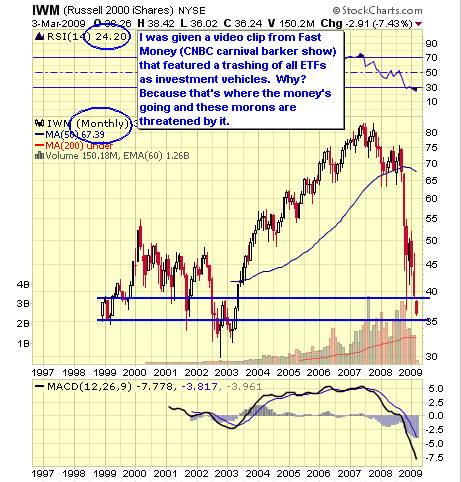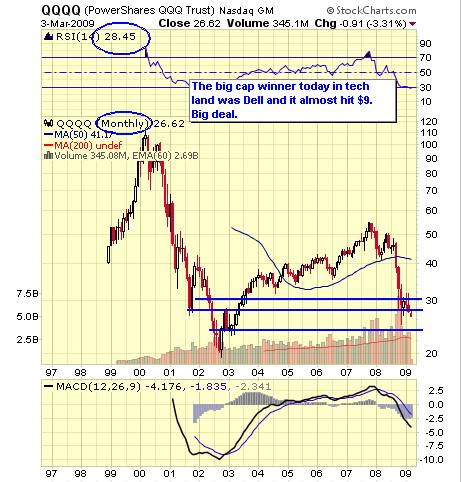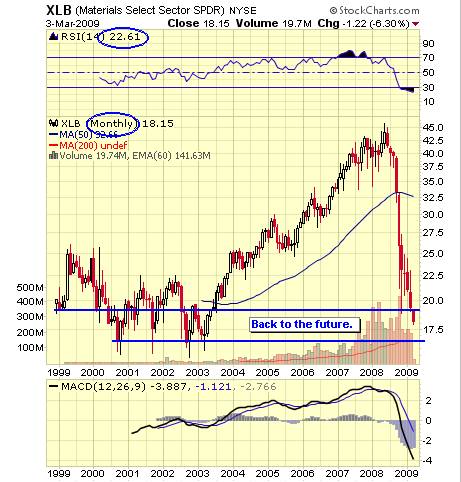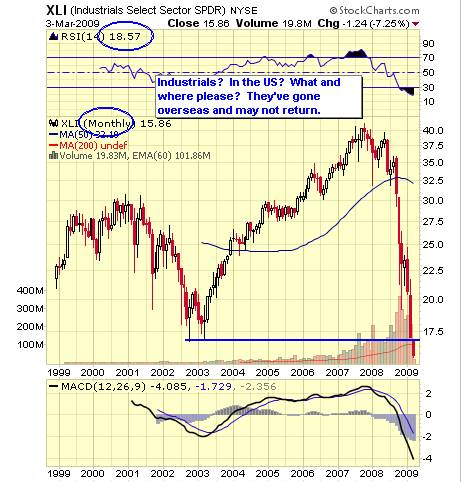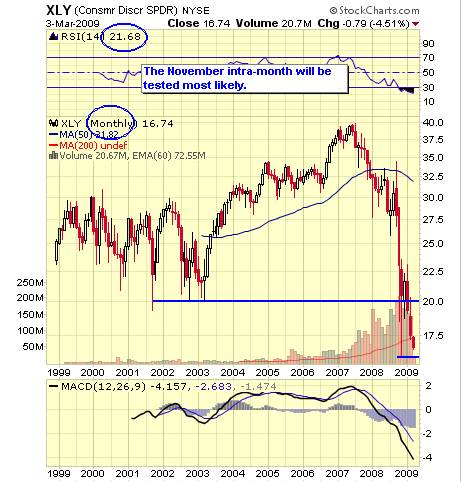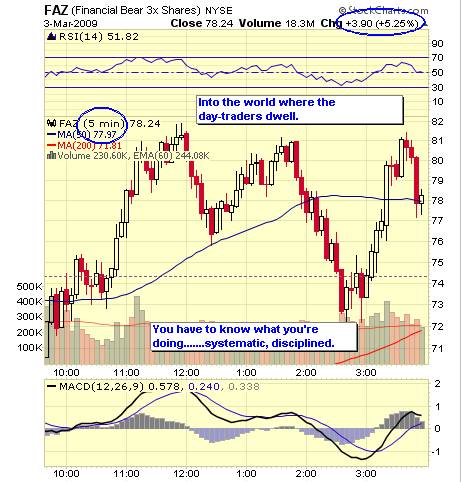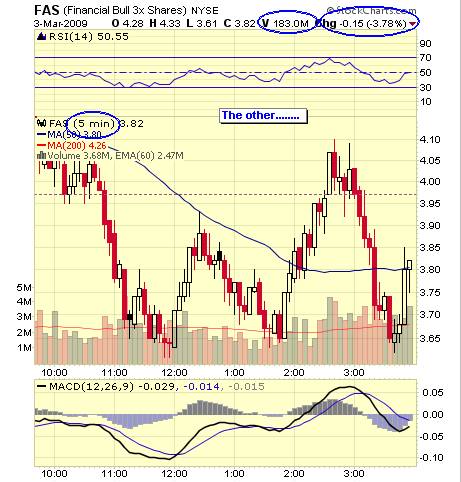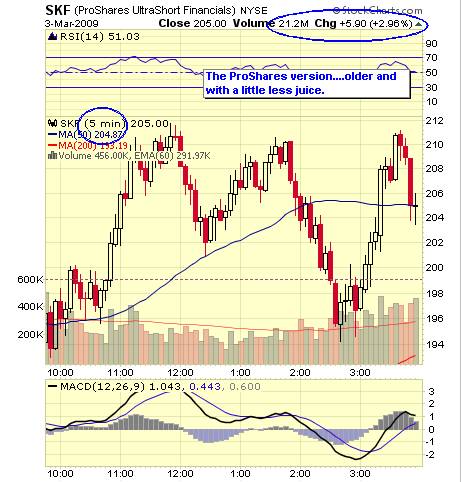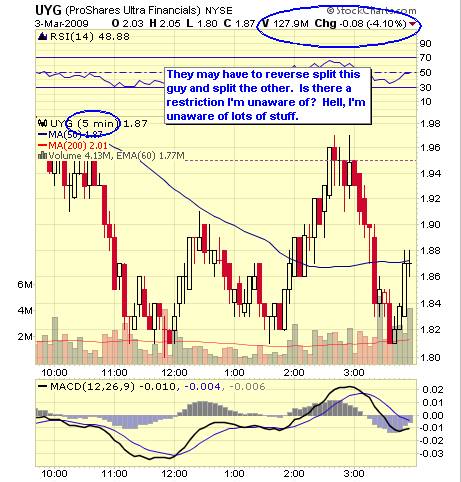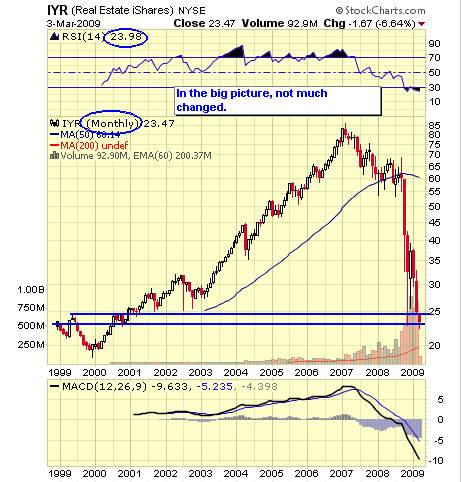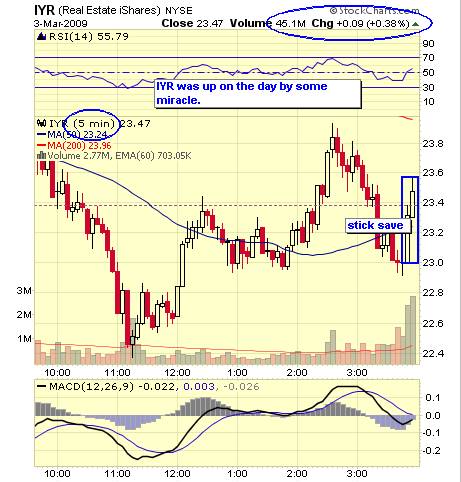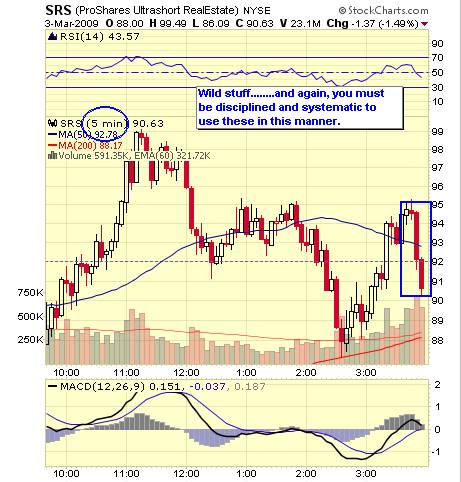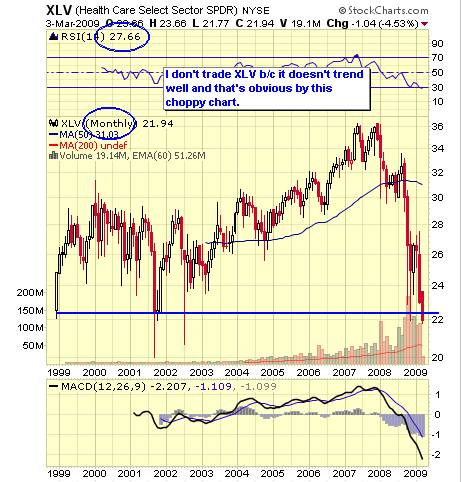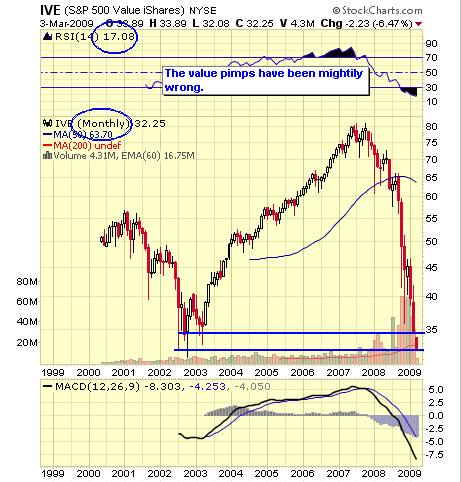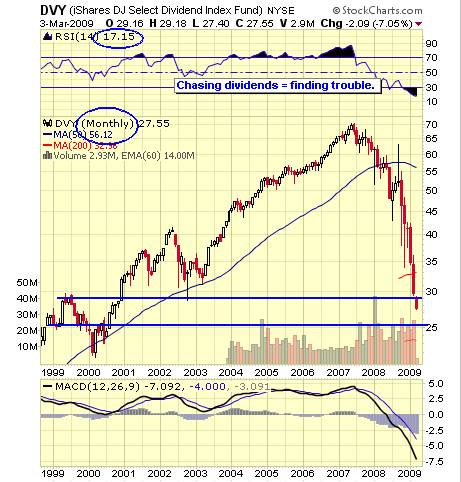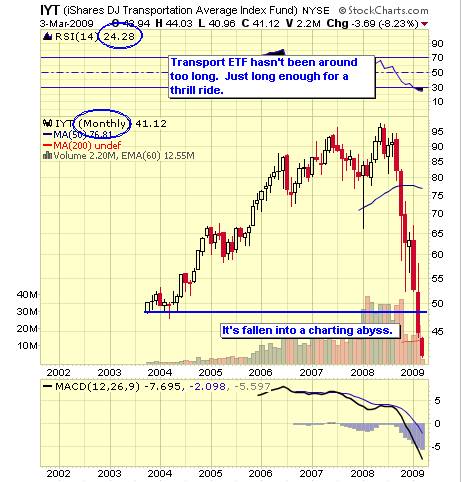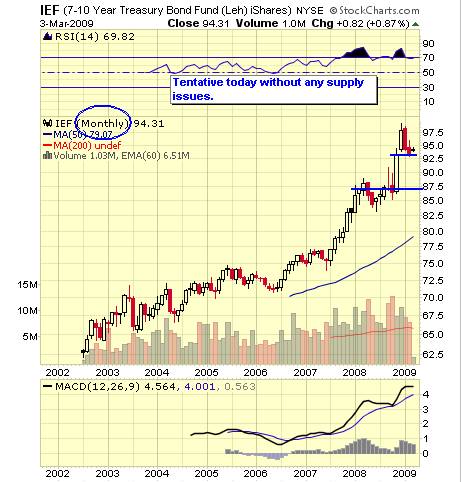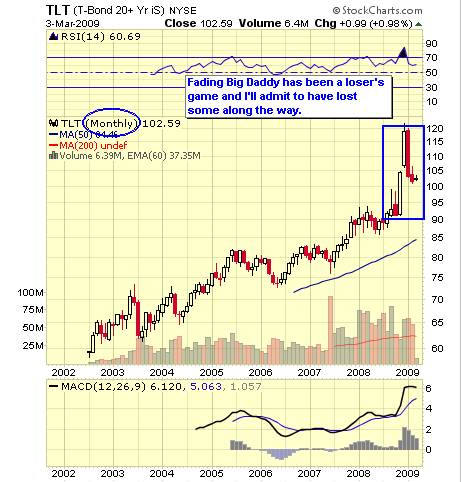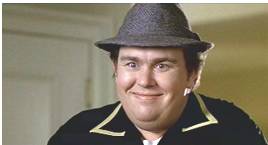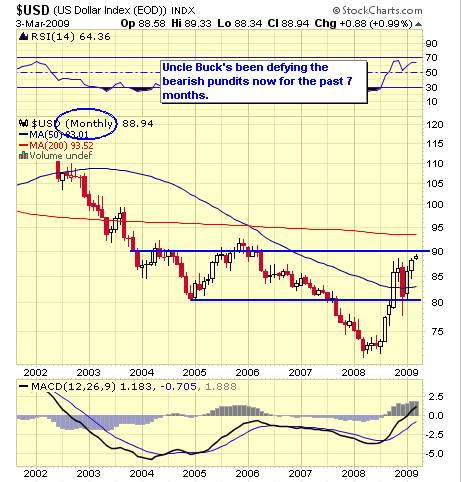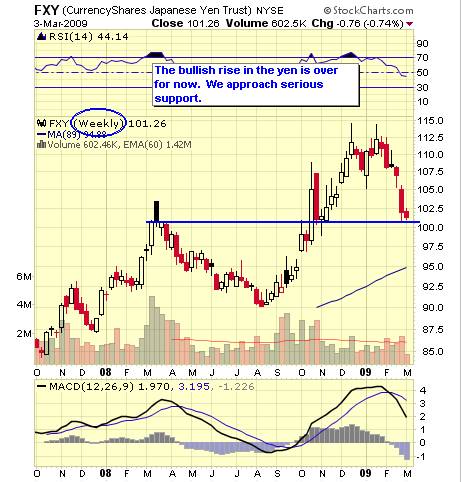 Go to page 2 - Commodities, Emerging Markets >>

Comment on this article >>