March 2, 2009



Friday's podcast may seem a little late but at least you should give a listen to Greg Newton's take on the nonsense about how all the whining for a reinstatement of the uptick rule is just a smokescreen.

Meanwhile, back to current market mayhem we go.

A slow response by the Bush Administration to the financial mess and baby-steps by Obama's team is killing markets and confidence. Even if Geithner, Summers and Bernanke suddenly got the message, bit the bullet and did what they surely must do, it might be too late to regain respect.

Nevertheless, markets are almost in free-fall. What works one day is a flop the next whether gold, bonds, currency or stocks. The powerful market trends are blowing away most technical trading systems.

Volume was heavy on the NYSE led by financials naturally. We had a 90/10 negative day in volume and breadth.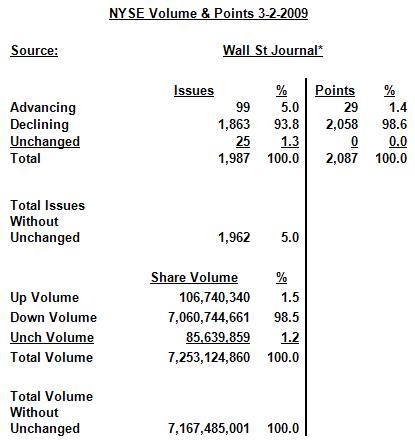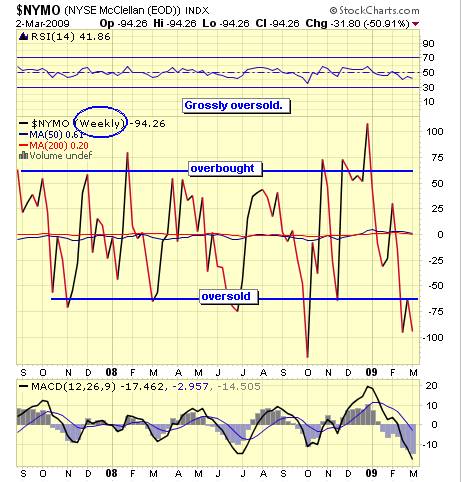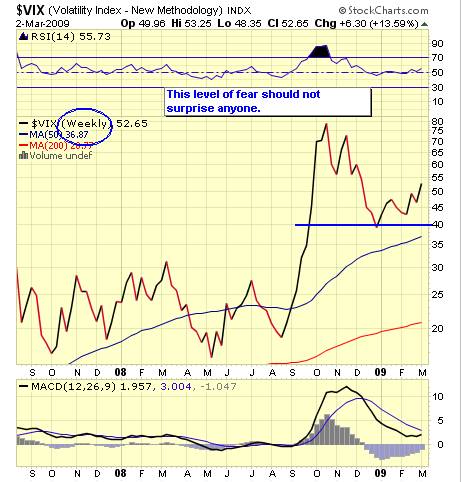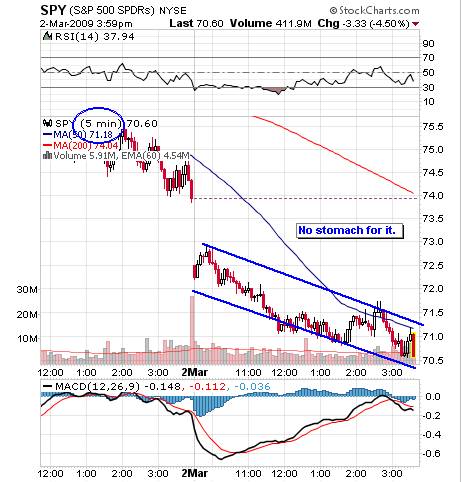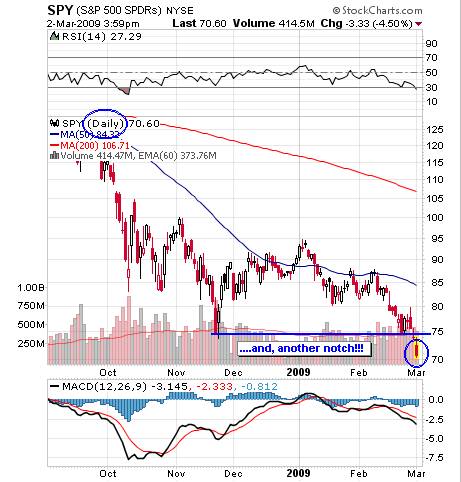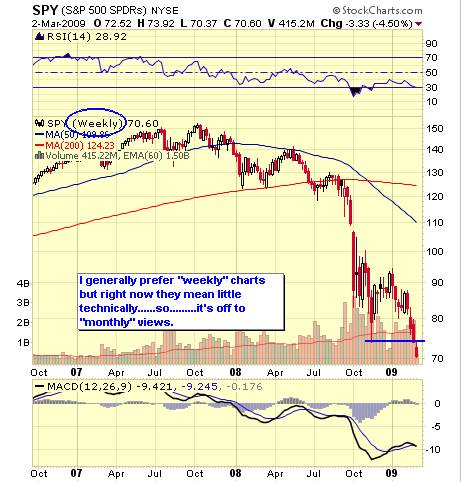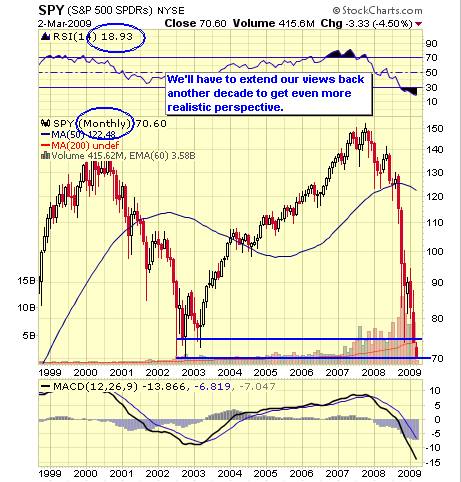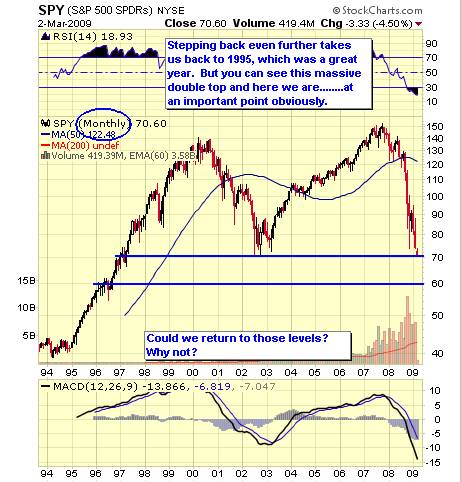 Below is a monthly DeMark chart. It's been noted previously that SPY has now achieved a perfected "9" reading on monthly charts for the period ending February. That should mean some bounce is in order as this trend may be exhausted. But when don't these counts work? When the trend is so powerful that its force overwhelms any technical readings including DeMark. Below is a good example using the monthly XLF (Financial Sector ETF) chart. Here you can see a 9 (not "perfected") in the spring of 2008 that produced some sideways movement. That was followed by a new more powerful leg down. This produced a perfected 9 in December, but now it too has been overwhelmed by the action in January/February meaning the trend is very strong.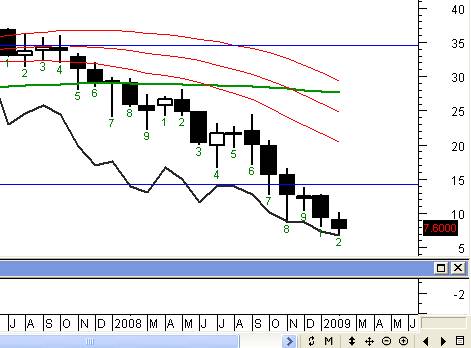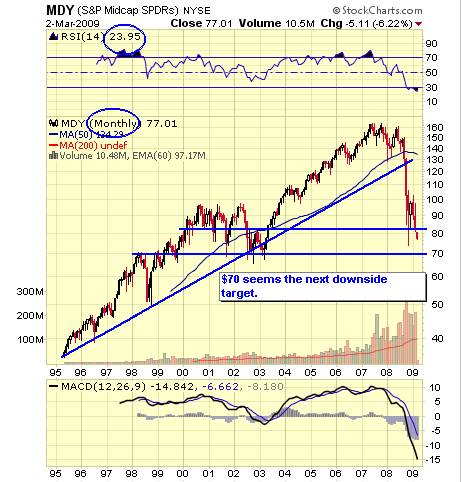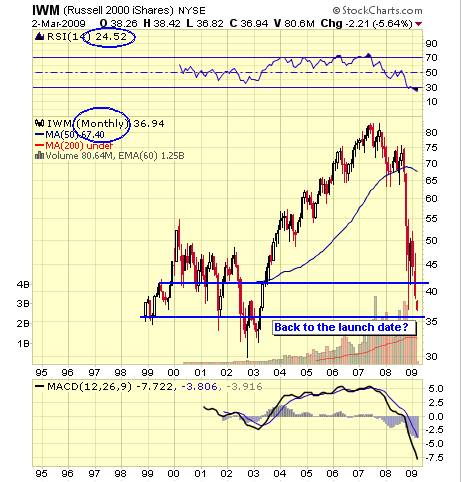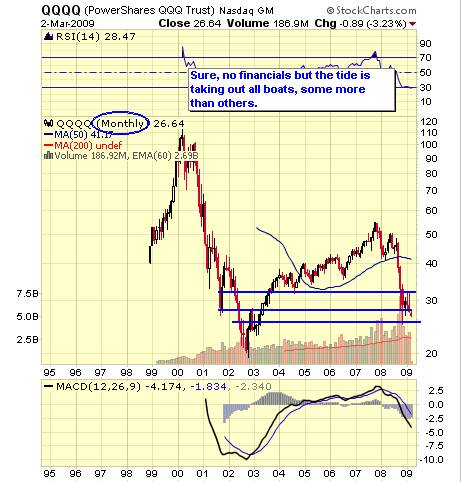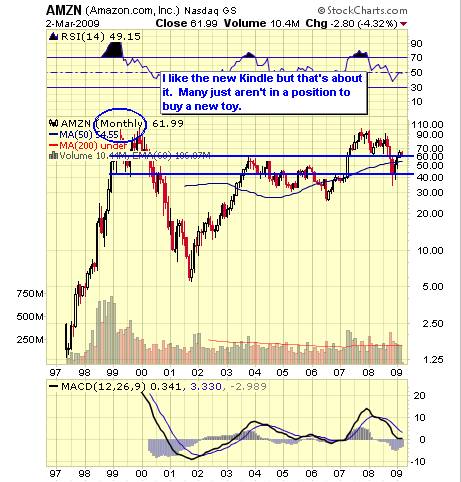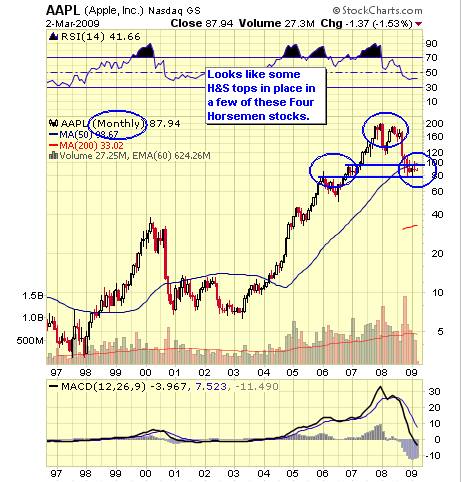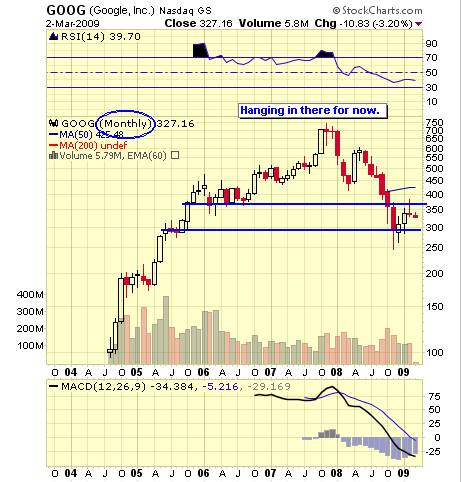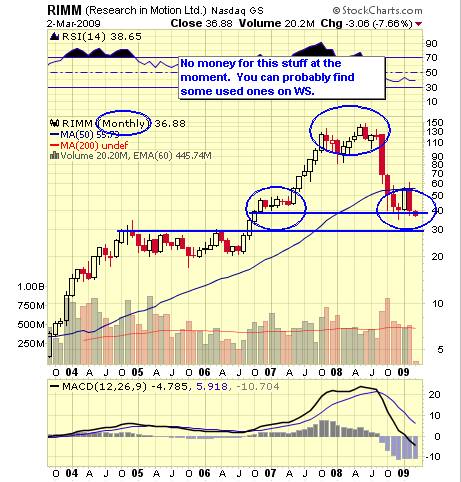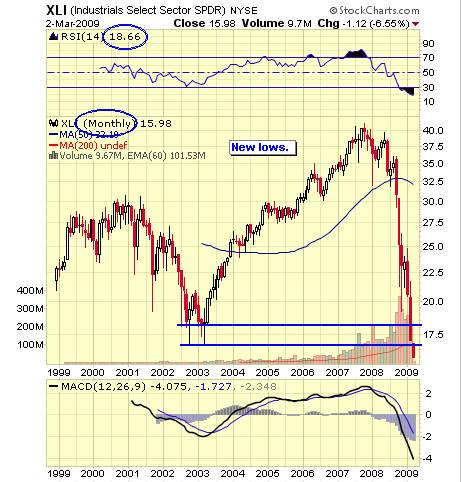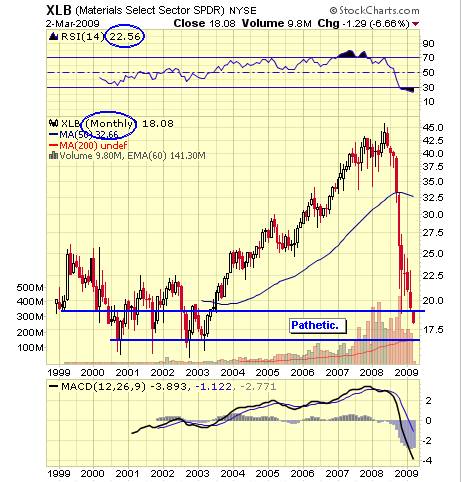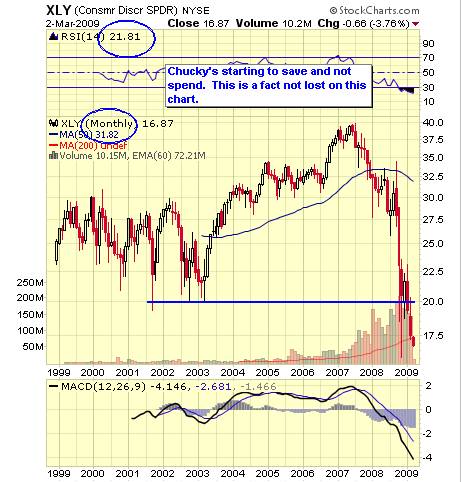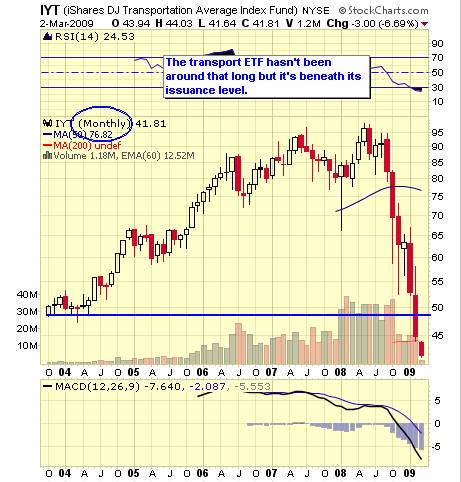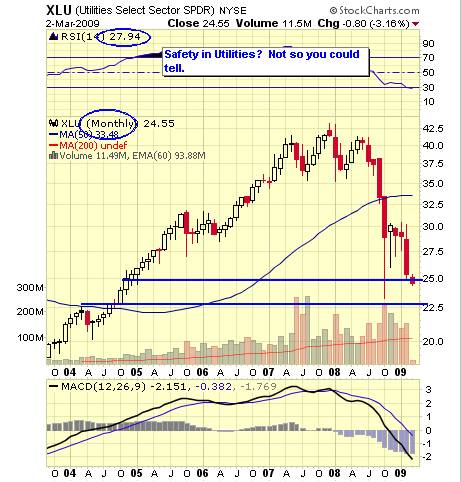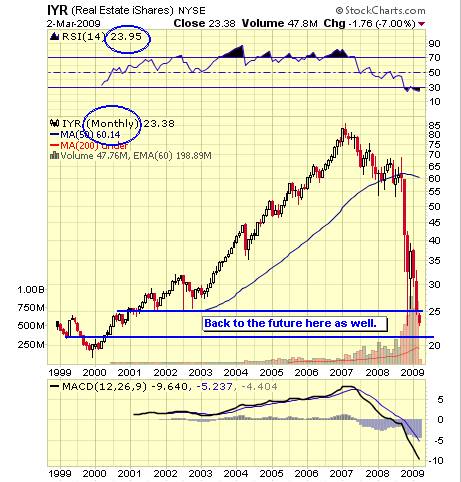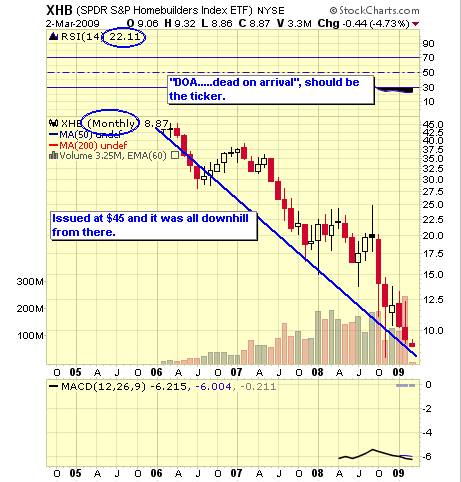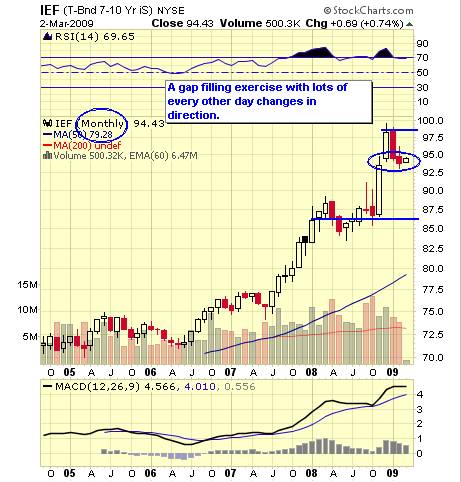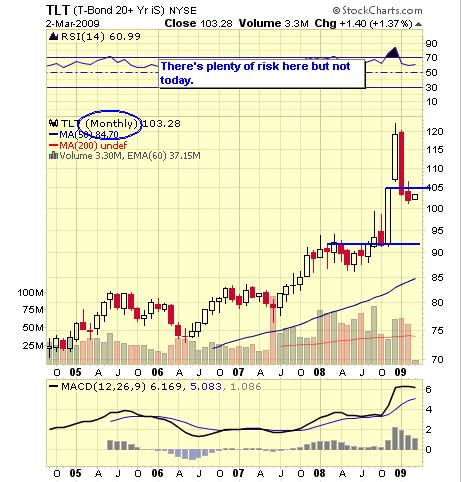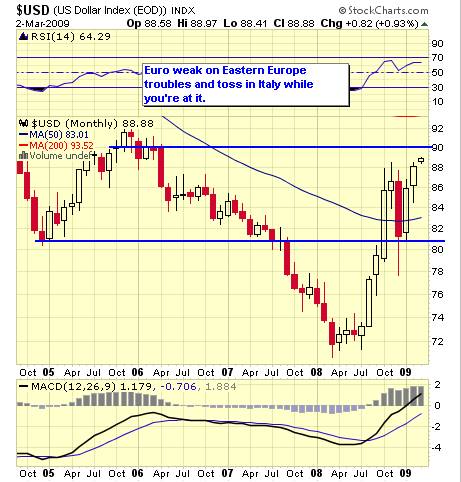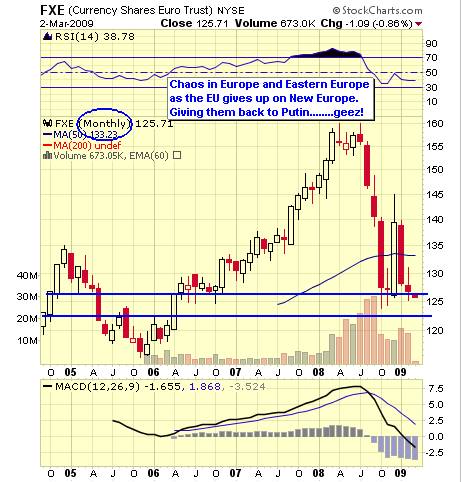 Go to page 2 - Commodities, Emerging Markets >>

Comment on this article >>