February 12, 2009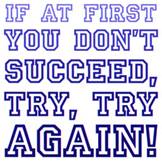 After a week of unimpressive market starts, the administration tossed out another trial balloon in the form of housing assistance, which produced a 3 PM short squeeze. It's that simple I guess. This is a script that's hard to make-up but the new powers that be are roadtesting whatever might work.

The SPX traded down to near its recent 805 low as it hit 808. That's when the news from the White House was leaked to Reuters of another plan. The timing was important and no doubt had the desired effect. And, this just in (just after the close, natch) Commerce Secretary Nominee Gregg withdraws his name. Holy screw-up Batman!

Volume was heavier today and breadth was negative overall. You wouldn't be able to tell about the former from Yahoo Finance as I think they've given up trying to figure it out for now.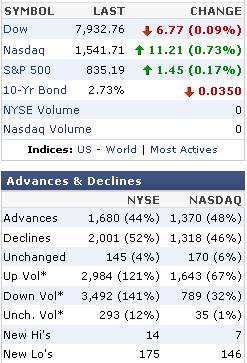 Therefore, below is the WSJ data.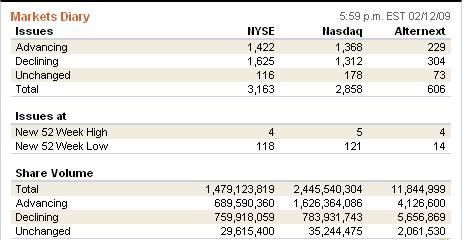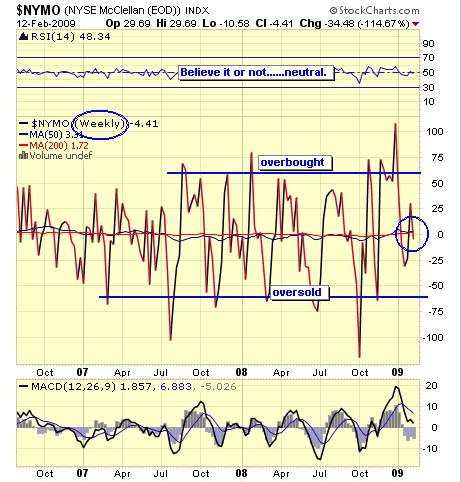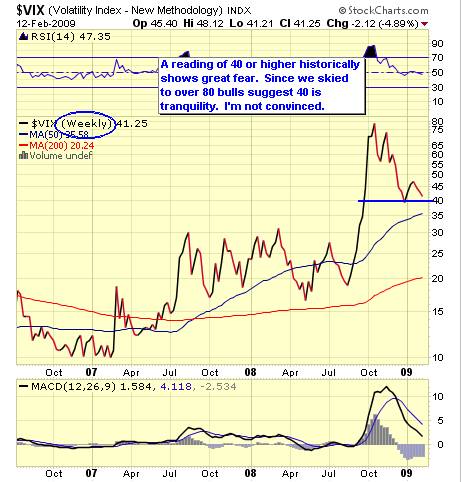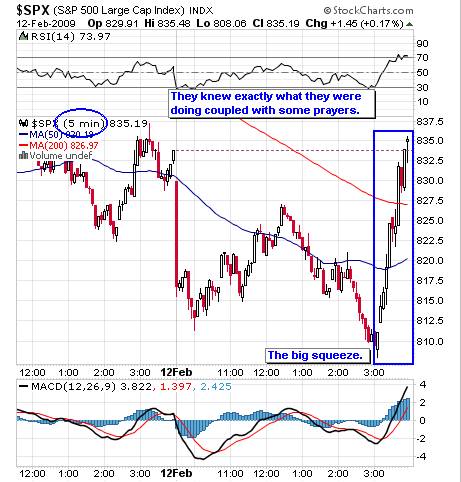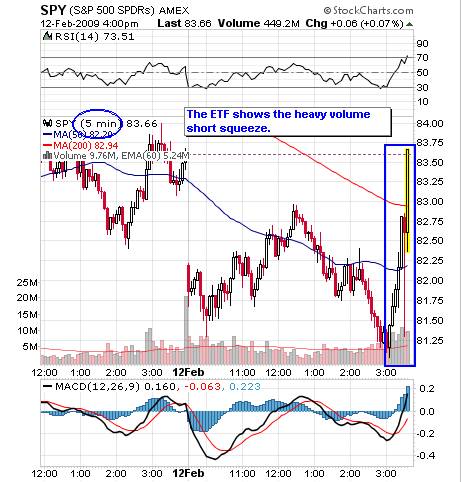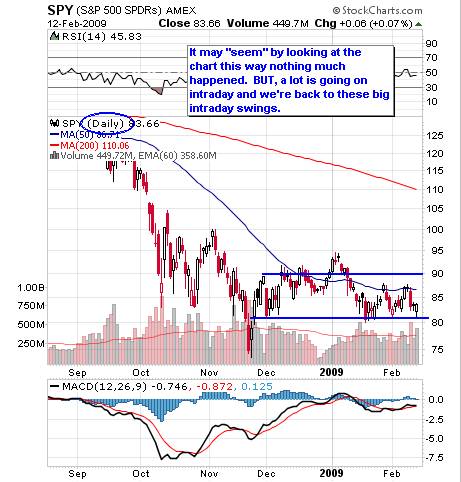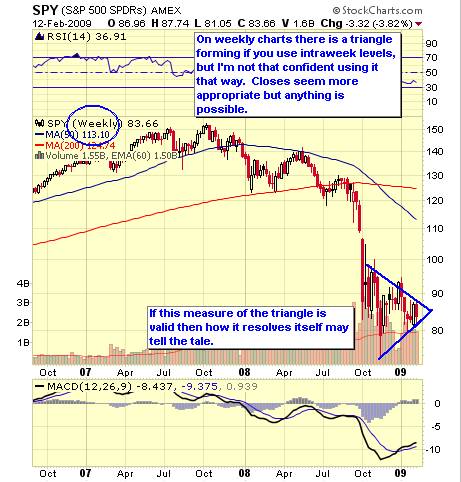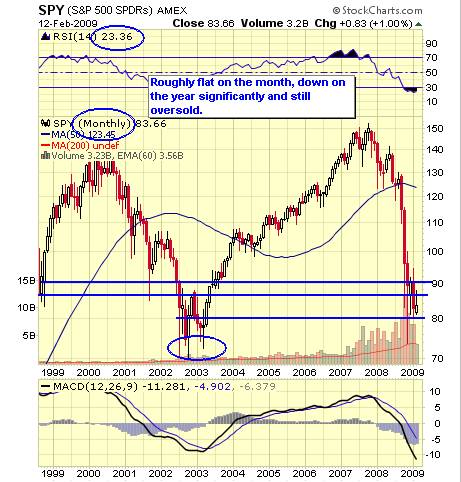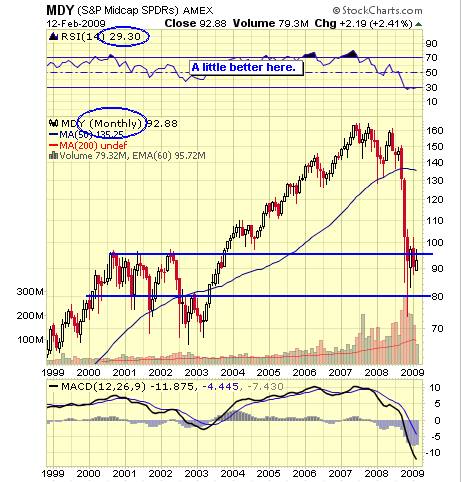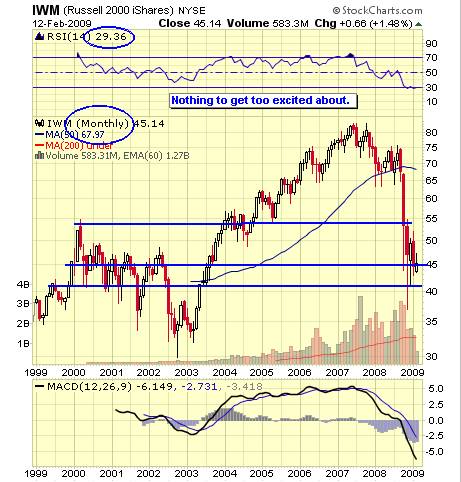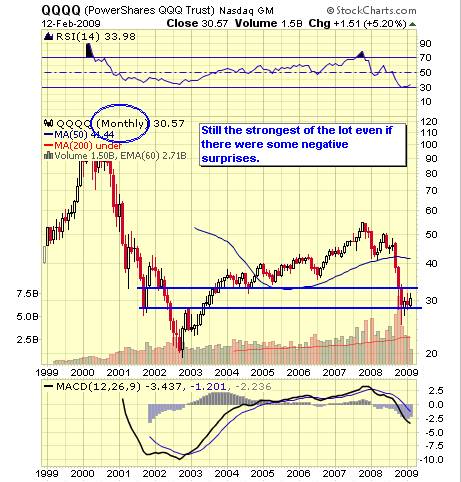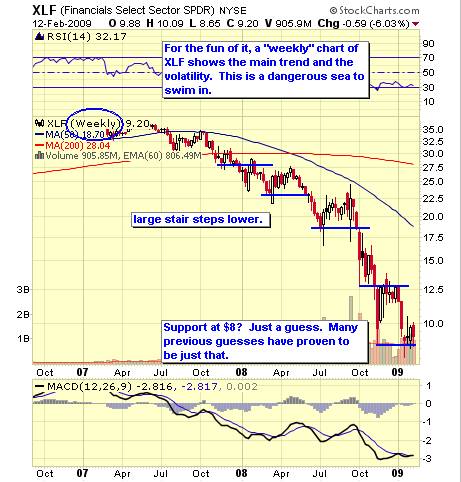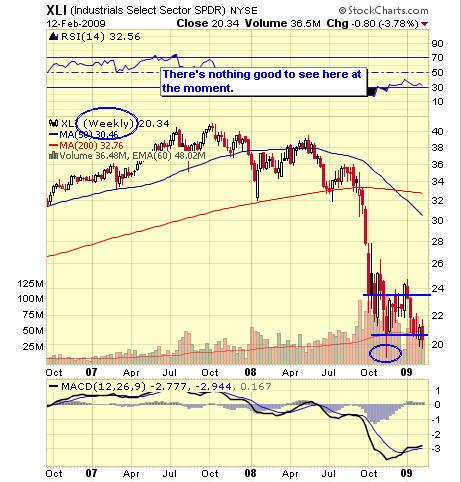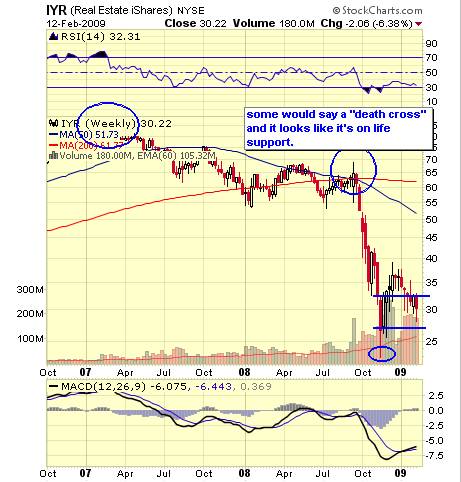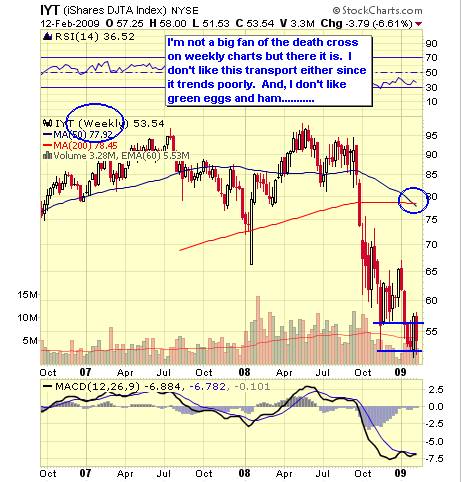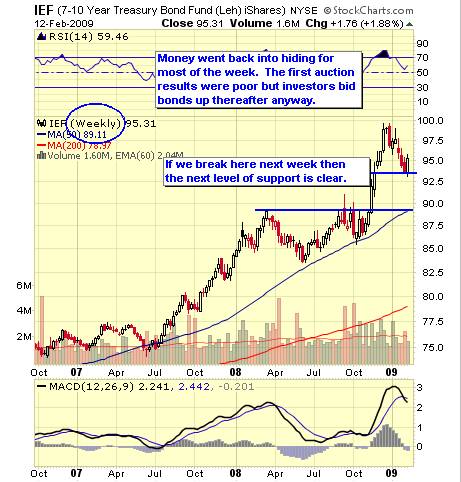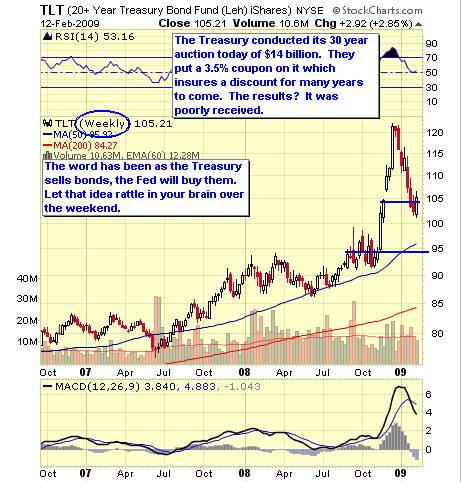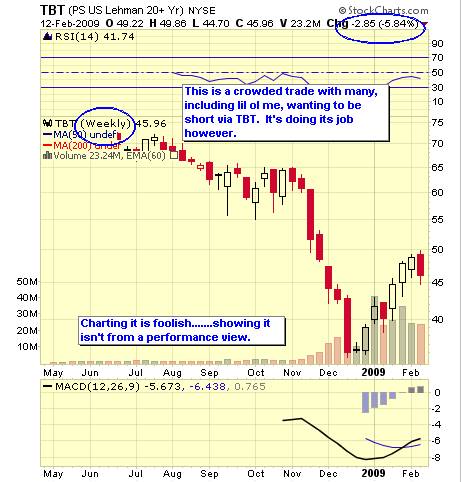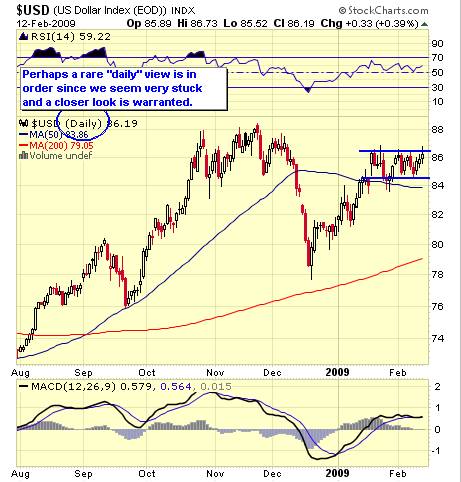 Go to page 2 - Commodities, Emerging Markets >>

Comment on this article >>