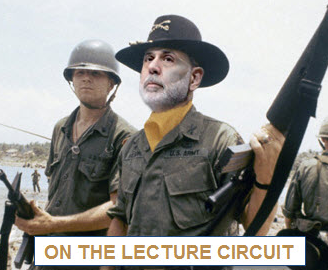 I'm waiting for the action and volume to build once we get past economic and earnings data set to roll out this week. Tuesday brings us Retail Sales and the Empire State Mfg Survey, while Wednesday we'll see earnings from banks like Goldman Sachs (NYSE:GS) and JPMorgan (NYSE:JPM). More earnings will follow Thursday and Friday with Bank of America (NYSE:BAC), Citigroup (NYSE:C) and Morgan Stanley (NYSE:MS). Let's also remember Friday is options expiration. Given all the earnings and data, the week's action will increase accompanied by higher volatility.
Overseas markets will react primarily to Industrial Production from China also due this week.
Postponed for now is the next "cliff" as Obama and Congress vie for the upper hand before February and March deadlines loom on the debt ceiling. Obama stated his case at a news conference today. Expect more from the Congress soon enough.
Also speaking as this is written is ("we're not printing money") Fed Chair Ben Bernanke, who is pitching the validity of QEternity at the University of Michigan. Most questions were just soft balls, but he did echo Obama's earlier comments that the Congress needs to approve an increase in the debt ceiling.
So, once again a short commentary is in order. Bulls seem to have markets well-maintained even one would argue "levitating" on light volume. This is a rather dangerous condition as markets try to take out mid-September 2012 highs.
The trouble with markets Monday surrounded tech (NASDAQ:QQQ) and heavyweight Apple (NASDAQ:AAPL), where a report of weak material order volume may mean iPhone sales are in decline. The dollar (NYSEARCA:UUP) was weaker once again while gold (NYSEARCA:GLD) only was modestly higher. With bank (NYSEARCA:KBE) and financial (NYSEARCA:XLF) earnings near there is tension before these earnings are announced. Commodities (NYSEARCA:DBC) were marginally higher led by grains (NYSEARCA:JJG) and oil (NYSEARCA:USO), while base metals (NYSEARCA:DBB) were lower. Even as stocks struggled for direction, bonds (NYSEARCA:TLT) did as well.
Volume remains well below even recent low averages of 145M shares for SPY for example. Breadth per the WSJ was mixed.
This light volume is due to the upcoming week's data. So since markets are mostly quiet so too will be this commentary.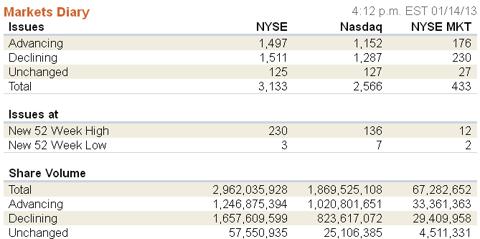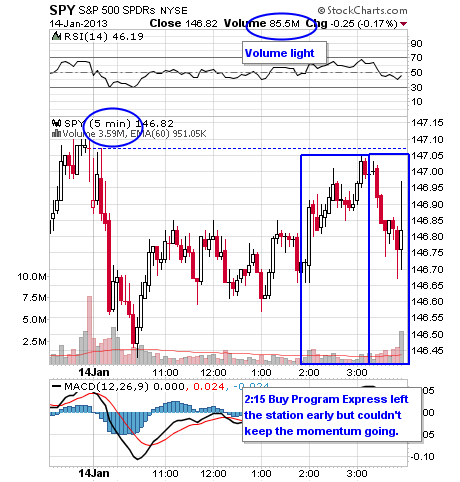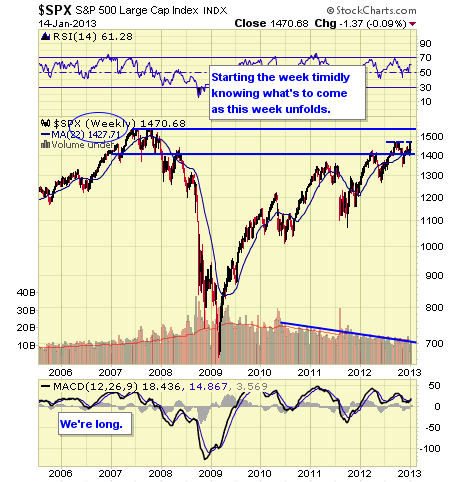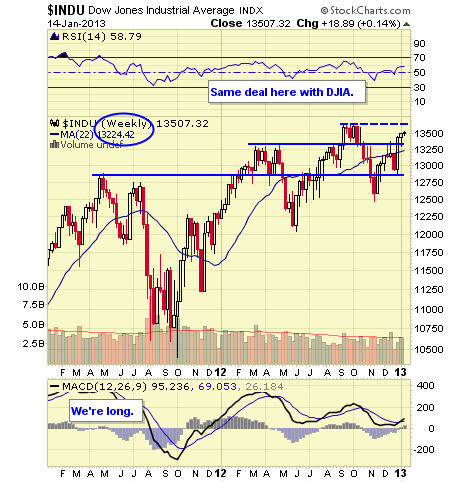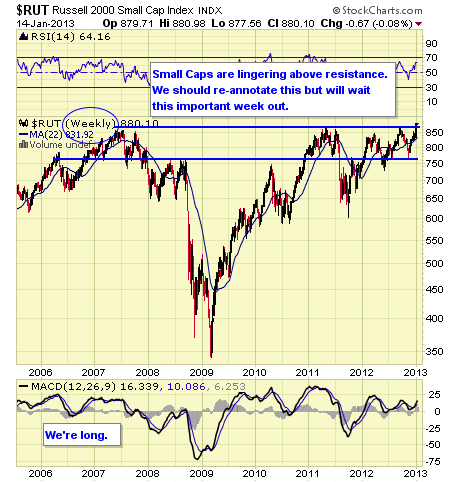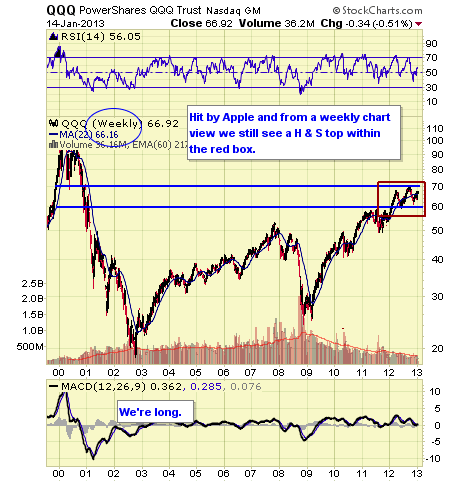 Continue to U.S. Sector, Stocks & Bond ETFs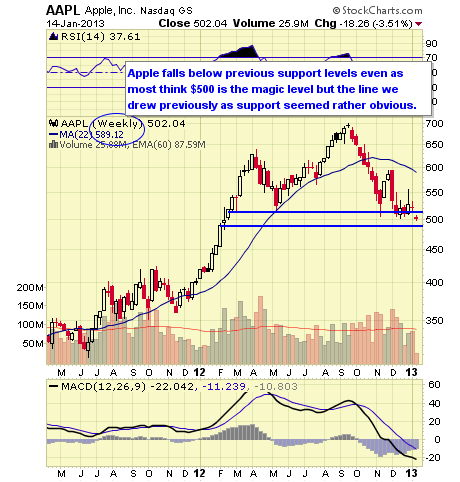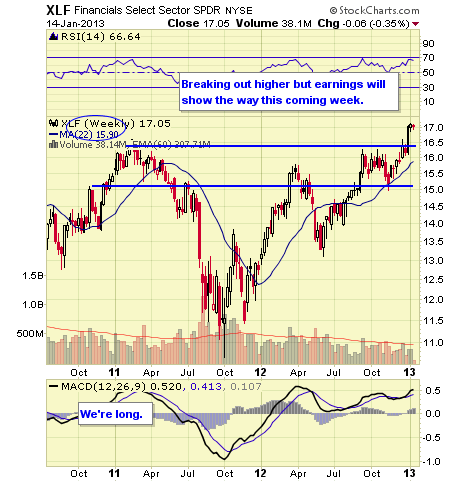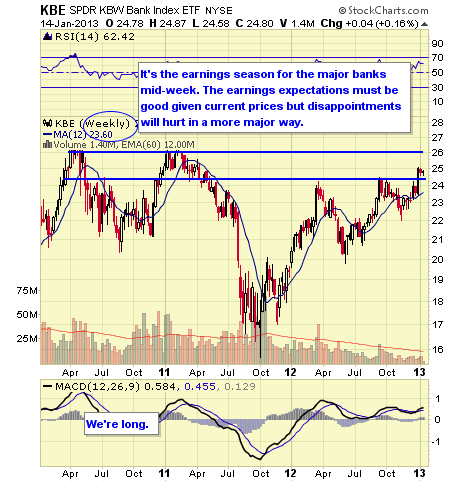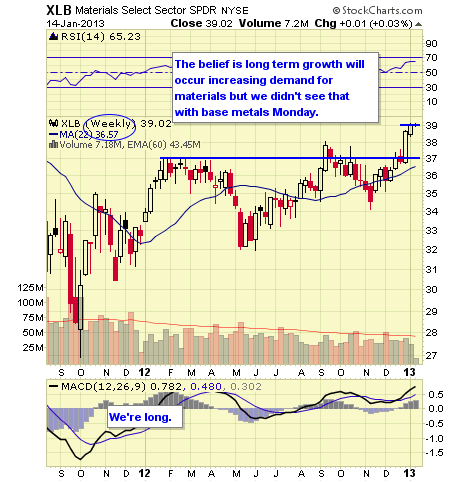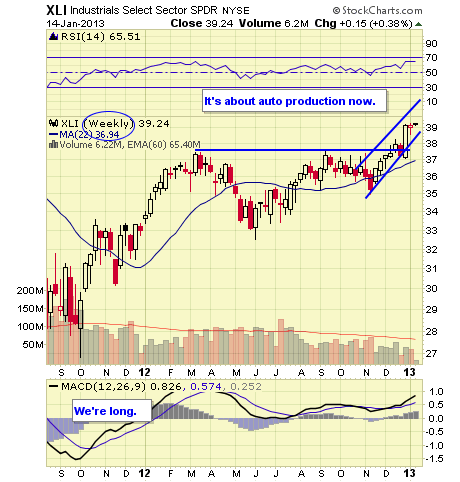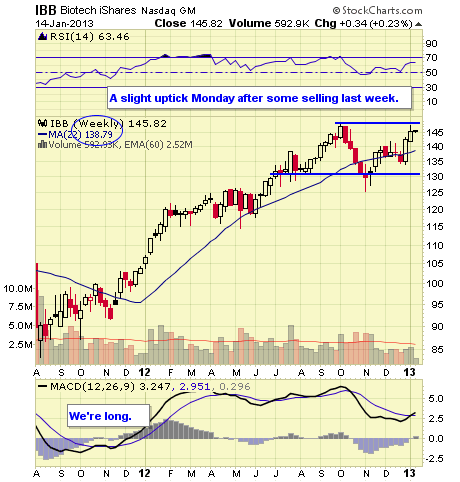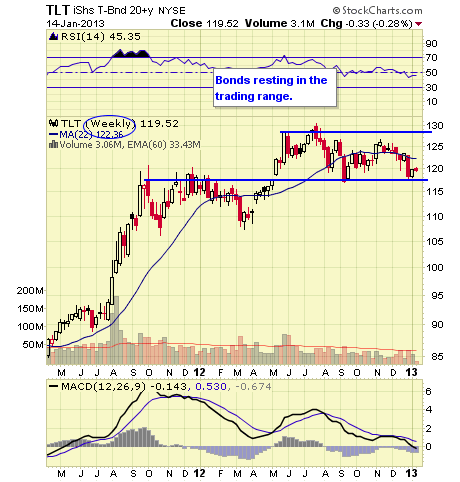 Continue to Currency & Commodity Market ETFs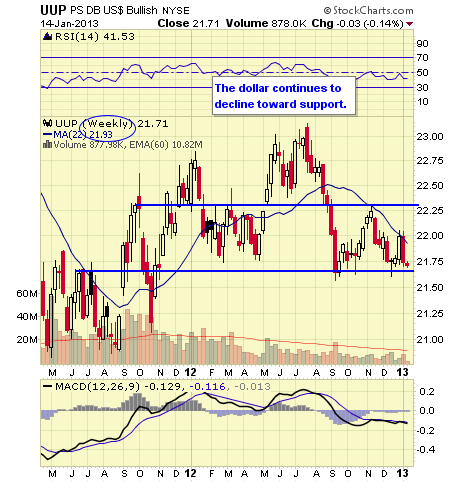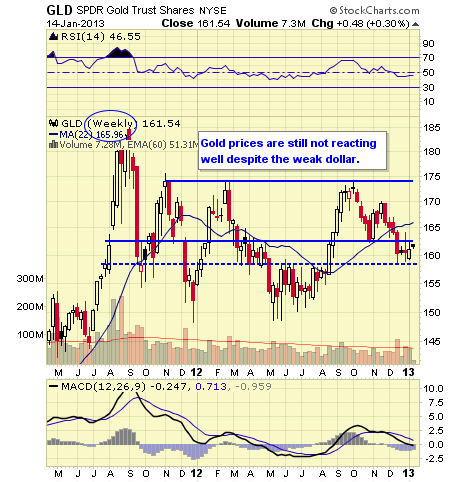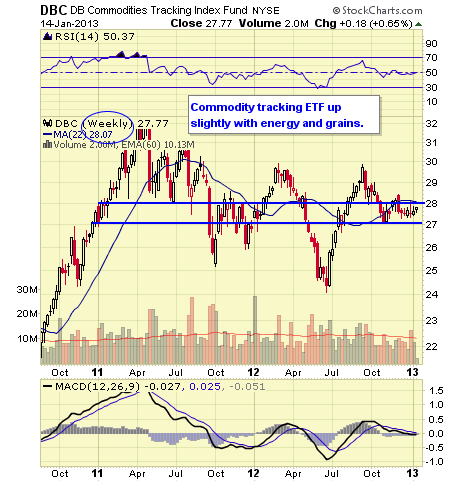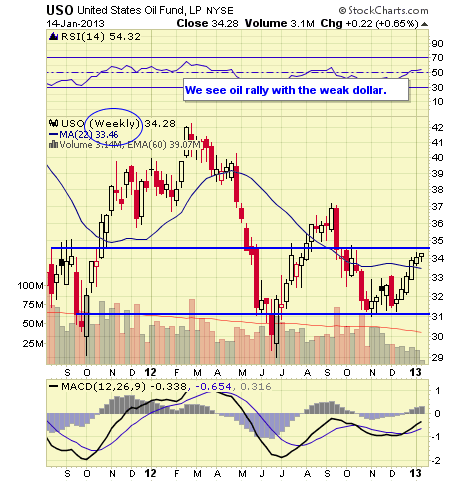 Continue to Overseas Sectors & ETFs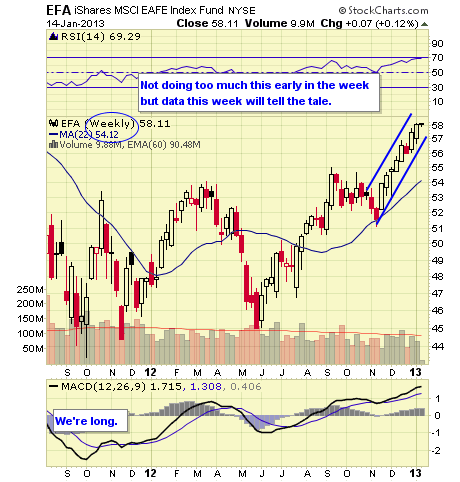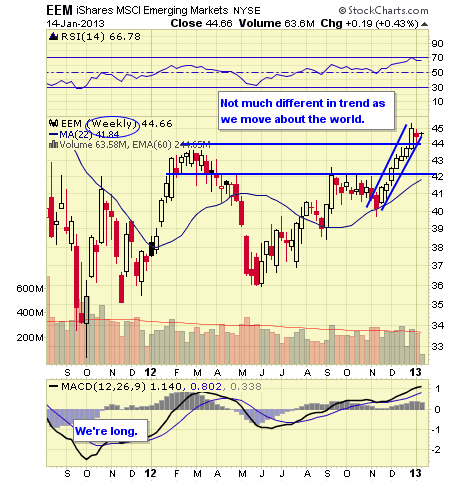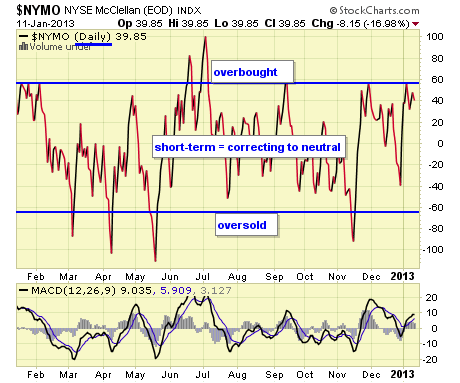 The NYMO is a market breadth indicator that is based on the difference between the number of advancing and declining issues on the NYSE. When readings are +60/-60 markets are extended short-term.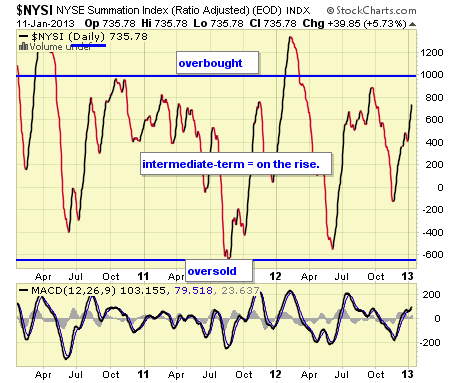 The McClellan Summation Index is a long-term version of the McClellan Oscillator. It is a market breadth indicator, and interpretation is similar to that of the McClellan Oscillator, except that it is more suited to major trends. I believe readings of +1000/-1000 reveal markets as much extended.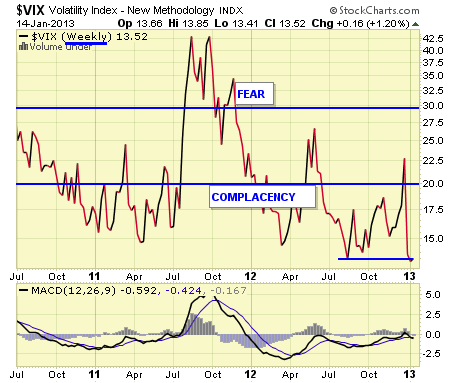 The VIX is a widely used measure of market risk and is often referred to as the "investor fear gauge". Our own interpretation is highlighted in the chart above. The VIX measures the level of put option activity over a 30-day period. Greater buying of put options (protection) causes the index to rise.
Continue to Concluding Remarks
There is plenty of news yet to come which will influence markets.
Disclaimer: The ETF Digest maintains active ETF trading portfolio and a wide selection of ETFs away from portfolios in an independent listing. Current "trading" positions in active portfolios if any are embedded within charts: Lazy & Hedged Lazy Portfolios maintain the follow positions: VT, MGV, BND, BSV, VGT, VWO, VNO, IAU, DJCI, DJP, VMBS, VIG, ILF, EWA, IEV, EWC, EWJ, EWG, & EWU.
The charts and comments are only the author's view of market activity and aren't recommendations to buy or sell any security. Market sectors and related ETFs are selected based on his opinion as to their importance in providing the viewer a comprehensive summary of market conditions for the featured period. Chart annotations aren't predictive of any future market action rather they only demonstrate the author's opinion as to a range of possibilities going forward.
Disclosure: I have no positions in any stocks mentioned, and no plans to initiate any positions within the next 72 hours. I wrote this article myself, and it expresses my own opinions. I am not receiving compensation for it. I have no business relationship with any company whose stock is mentioned in this article.