Noted energy commodity expert Phil Flynn told us that if America's "desire for electric cars goes away," gasoline could be selling for $10 a gallon by 2013.
Flynn, who heads Alaron Energies' futures brokerage division, doesn't expect any near-term spike in oil or gasoline prices. In an interview, Flynn told EnergyTechStocks.com that even when the overall economy recovers, oil futures traders will no longer have access to the easy credit that he says led to 2008's summer of sky-high oil prices.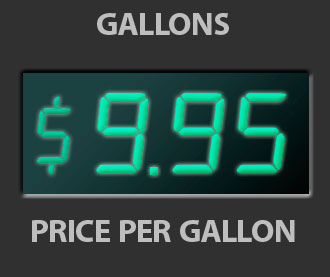 Nevertheless, Flynn does expect spot oil prices eventually to climb back above $100 a barrel. While he said it could happen in as little as 12 months time, "more than likely" it will take at least five years.
What Flynn said his crystal ball can't yet see is the extent to which all-electric and plug-in hybrid electric vehicles (PHEVs) will be in demand. Should demand be strong, it would lessen the need to exploit high-cost oil supplies from such areas as the Canadian tar sands region. If demand fails to materialize, rising costs and limited supplies could send pump prices up to $10 a gallon in 2013.
Flynn went on to discuss the one commodity he would most like to trade over the next 10 years. His choice – as we'll get to tomorrow in Part 2 – suggests that Flynn would not be surprised if Americans' desire for electric cars proves to be permanent.