Introduction
As North America energy independence relies heavily on the Williston Basin, I decided to post some articles targeting the Bakken players in Montana, which could likely get the "oil baton" from North Dakota during 2013-2014. Although much has been said recently about the prospects for America's independence from the foreign oil producers in the long term, the recent drilling results from Montana do not support this perception. As I posted in my first article about Montana, Rosetta Resources (NASDAQ:ROSE) suspended its operations due to poor results there. Additionally, my premonition that something ugly was going on with Primary Petroleum's (PETEF.PK) results came true a few days ago when the company announced disappointing results from its Montana properties.
Furthermore, my positive feeling about the speculative Mountainview Energy (OTCPK:MNVWF) also came true as the stock has risen 40% in just one week since the release date of my second article.
This being said, let's continue digging into the details of the remaining players of the Montana Bakken in this effort to position ourselves as good as possible in this emerging oil play.
The companies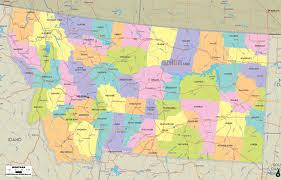 Sanchez Energy (NYSE:SN) holds 82,000 net acres in Montana, which is primarily in Cascade and Lewis & Clark Counties south from Teton and Pondera Counties.
However Sanchez is a pure Eagle Ford Shale player who sits and waits for the Montana acreage to be de-risked first before committing money into that area. Rosetta Resources's expensive failures in Montana are known to the neighbors and obviously Sanchez does not want to replicate them. As mentioned above, Primary Petroleum also had disappointing results recently from Teton and Pondera Counties and Sanchez does not want to be the third failed company in the list.
Samson Oil and Gas (NYSEMKT:SSN) is another company that owns 30,000 net acres with 97 net drilling locations in Roosevelt County of Montana and the initial wells were disappointing as the company admitted it.
Samson's Australia-II well has produced an average oil rate of 54 bopd for the first two months while its Gretel-II well has averaged 16 bopd.
Samson Oil and Gas currently participates in two wells of Continental Resources (NYSE:CLR) in Roosevelt County. The results are expected in Q1 2013 and I will keep you posted. These two wells are adjacent to Continental's Abercrombie well, which has averaged 203 bopd since start up and it is located to the south of the disappointing Gretel.
Continental's acreage in Montana is located in Roosevelt and Richland Counties (Elm Coulee field) where the company's ongoing expansion is in full development mode. The company's Rene 1-11H and the Dow 1-20H wells have been permitted while the Mackie 1-19H well is being drilled. The only relatively good results from the area come from Continental's Tolksdorf 1-1H and Rognas 2-22H wells, which had initial IP rates at 642 Boepd and 1,013 Boepd respectively.
Continental is the largest leaseholder in the Bakken and now with the latest acquisition to purchase 119,000 more net acres in Divide and Williams Counties, the company has strengthened its leasehold to approximately 1.1M net acres. Continental paid $100,000/boepd to buy 6,500 boepd from Samson Resources few weeks ago. Continental's acreage is primarily in North Dakota. In Montana, it holds 254,831 net acres. It is clear that Continental prefers adding acreage on the expensive North Dakota side instead of the cheaper and highly speculative Montana side.
Whiting Petroleum (NYSE:WLL) holds 92,227 net acres in Roosevelt and 65,544 net acres in Richland Counties of Montana. However Whiting has been very secretive thus far and few drilling results from its Bakken acreage have leaked thus far.
What we know as of today are the results from its acreage in the Big Island Prospect in Golden Valley County of North Dakota, which is located at the borders between North Dakota and Montana. The results are not exciting as the 24-hour average IP rate from Whiting's last 7 wells stands at 274 boepd.
It is also worth noting that Whiting's wells in Montana, (French, Olson, Christoffersen) are close to Samson's (Gretel, Australia) and Continental's (Abercrombie) wells which have shown poor results as mentioned above. Hopefully, Whiting's policy is not an ominous indication similar to Primary Petroleum's case.
Oasis Petroleum (NYSE:OAS) also holds significant acreage in Roosevelt and Richland Counties of Montana and it is the operator of these properties (75% WI). Its Montana acreage is right on the North of the Elm Coulee Bakken Trend and it is approximately 100,000 net acres while the remaining 110,000 net acres of its West Williston land are located at the east side of the State borders in Williams and McKenzie Counties of North Dakota.
The company notes that "Well design and completion optimization in Hebron and Red Bank have yielded encouraging results at significantly lower well costs" but it has not released any specific results from that acreage thus far although it drilled 61 net wells in West Williston in 2012. I personally would like to see more details about these wells the way Magnum Hunter Resources (MHR) presents them for its Williston Basin properties. Hopefully Oasis will disclose more data in 2013.
Conclusion
There is an emerging perception of a wave of oil production (from unconventional sources and primarily from Bakken) coming in North America. I just want to point out that the failures, the uneconomical wells and the relatively high decline rates of the unconventional formations, can give a final oil production well below the initial expectations, delaying significantly North America's oil independence.
Disclosure: I have no positions in any stocks mentioned, and no plans to initiate any positions within the next 72 hours. I wrote this article myself, and it expresses my own opinions. I am not receiving compensation for it (other than from Seeking Alpha). I have no business relationship with any company whose stock is mentioned in this article.