When I follow a company, I obsessively dig for every last bit of information available in order to try to give my readers a competitive edge and a clearer picture of the investment thesis. In this article, I am going to make the bold prediction that Nvidia's (NASDAQ:NVDA) latest "Tegra 4" will be an unequivocal winner. In fact, not only am I going to give my reasons for why this latest chip will succeed, but I will give the reader a full overview of Nvidia's broader strategy with "Tegra" and describe why it is likely to continue to succeed.
Tegra 3 Stole The Show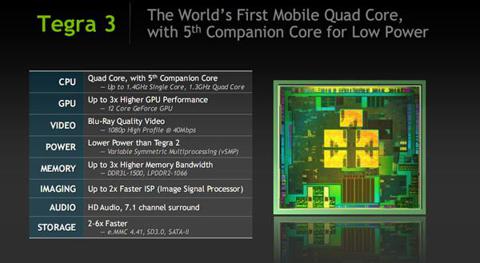 The Tegra 3 was, by all accounts, a smash hit. While technical nerds such as myself can talk at length about its strengths and weaknesses, the fact of the matter is that the chip found its way into many of the key Google (NASDAQ:GOOG) Android tablet designs (and into the majority of the Microsoft (NASDAQ:MSFT) Windows RT designs). To recap, here are some of the more "famous" devices that Tegra 3 powered during its run:
Google's Nexus 7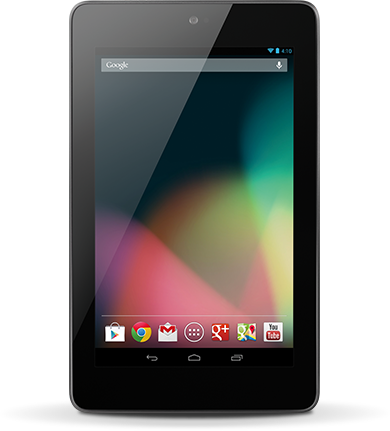 Asus Transformer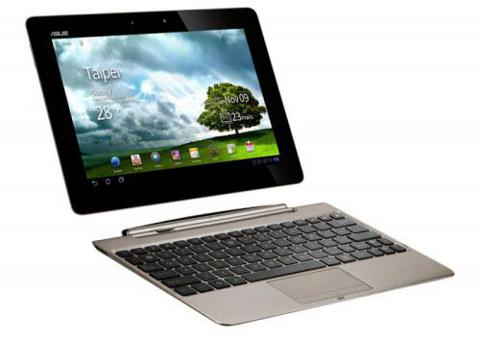 Nabi 2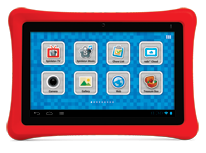 Microsoft Surface RT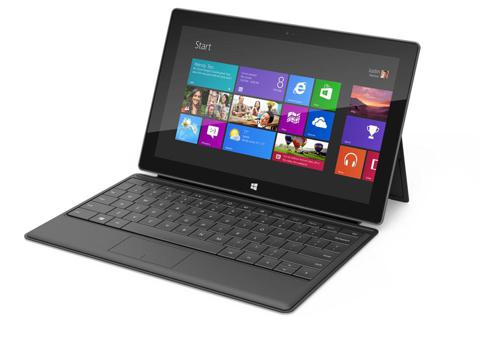 In total, according to a recent report from Strategy Analytics, Nvidia took 1/3rd of the non-iPad tablet apps processor market (by unit shipment) in Q3 2012.
With this in mind, we move to the next important piece of information that many would have likely missed.
Tegra 4 Design Wins Outnumber Tegra 3 Wins
The Tegra 3 did well, but is the positive momentum there? It seems so. From Nvidia's slide deck discussing the developments at CES 2013: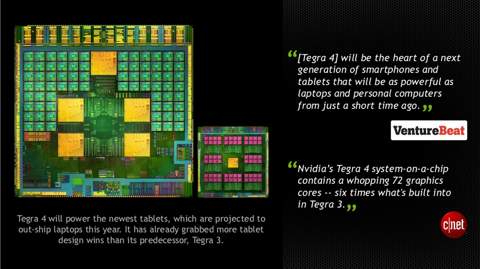 Note, in particular, the following quote:
Tegra 4 will power the newest tablets, which are projected to out-ship laptops this year. It has already grabbed more tablet design wins than its predecessor, Tegra 3
That is extremely good news. This means that sales are going to continue to go in the right direction -- up substantially. Further, with Texas Instruments (NYSE:TXN), one of the top 5, out of the tablet system-on-chip game, Nvidia has a real shot at taking significantly more market share. The next Amazon (NASDAQ:AMZN) tablet is up for grabs since it was previously powered by TI, for example.
The Headwinds
Positives don't come without risks and uncertainties, and Nvidia's position is certainly not "assured". Here's a recap of the headwinds that Nvidia faces:
Intel's "Bay Trail" solution will be out on both Android and Windows 8 tablets by "Holiday 2013". While Tegra 4 devices will beat Intel's chips to market, it is unclear just how aggressively Intel will take share with its "Bay Trail" platform in the Android arena

Qualcomm

(NASDAQ:QCOM) and Samsung (OTC:SSNLF) are also very capable competitors in the tablet chip space, and each has recently announced high powered tablet-oriented designs. Samsung is an IDM, so it has an additional advantage of being paid the margin for the device as well as the chip
It is unclear whether Nvidia's "Tegra" division will swing to profitability in CY2013. While any improvement in sales will help to narrow the losses, it would be a good psychological victory to see "breakeven or better" in the current year
Conclusion
Nvidia continues the good fight in the cutthroat tablet system-on-chip space. The sales volume is nearly there to hit breakeven (CEO Jen Hsun Huang estimates a $1B breakeven level, which could be achieved in 2013), and the competition is dropping. The only real snag is while TI and Freescale (NYSE:FSL) are throwing in the towel, Intel (NASDAQ:INTC) is entering the ring with its "Bay Trail" platform, scheduled to be in devices for "Holiday 2013". Tegra 4 will have a time-to-market advantage, but the Bay Trail is likely to be a fierce competitor in both price and performance.
Additionally, designs from Samsung, Qualcomm, and others are quite compelling and could also become larger forces in the Android tablet space than they are today, which could make it more difficult for Nvidia to keep up its share gain momentum.
That being said, Nvidia has proven itself quite capable in this space, and I see no reason why -- with more design wins than ever locked in -- that the mobile business shouldn't grow quite nicely during CY2013 and beyond.
Disclosure: I am long NVDA, INTC, MSFT. I wrote this article myself, and it expresses my own opinions. I am not receiving compensation for it (other than from Seeking Alpha). I have no business relationship with any company whose stock is mentioned in this article.
Additional disclosure: I am long $ARMH puts, and I am short $AMZN