"Americans can always be counted on to do the right thing ... after they have exhausted all other possibilities." - Winston Churchill
All American presidents since Richard Nixon have vowed to reduce foreign oil imports yet U.S. policy has been quite unsuccessful at doing so. Clean Energy Fuels (NASDAQ:CLNE) has a very bright future because the company is focused on a proven method of solving the economic, environmental and national security issues arising as a result of America's addiction to foreign oil: natural gas transportation. Before delving into CLNE's fundamentals and investment potential, let's review what policies have not worked, why they haven't worked, and why a policy centered on natural gas transportation will work.
Churchill's famous quote certainly applies to American energy policy. After decades of sending American wealth overseas for foreign oil (much of it going to countries who despise America), the crisis reached a crescendo in 2008 when oil reached $145/barrel and gasoline topped $5/gallon in some regions of the country. Inflation roared through the economy - notably in the fuel and agriculture sectors. Meanwhile climate data was increasingly pointing a finger at man-made emissions being responsible for global warming. Indeed, recent data show 2012 as the hottest year on record in the lower-48. Even the Wall Street Journal recently reported these findings. The warming problems are also being felt in the southern hemisphere where Australia is experiencing a record heat wave.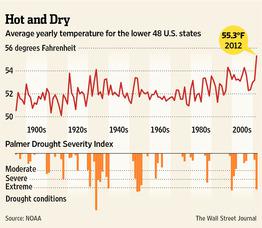 Many Americans see an obvious need for a strategic long-term comprehensive energy policy to address the economic, environmental and national security issues facing the country as a result of its addiction to foreign oil. Many believed 2008 to be such a game changing year that even the U.S. government could no longer continue to ignore the oil crisis. Hope sprung eternal that the government would move beyond the rhetoric of the last 30+ years and actually craft policy to reduce the country's dependence on foreign oil.
Although 2008 saw a peak in oil prices, the oil crisis started much earlier, as the following chart clearly shows. Whether or not the Iraq war was about oil or (nonexistent) WMDs, one thing is not debatable: the American invasion of Iraq took millions of barrels of oil off the world market at the same time Chinese oil demand kicked into high gear. The resulting worldwide supply/demand equation, combined with a new geopolitical risk premium tacked onto each barrel of oil, pushed oil prices to nearly $150/barrel in 2008 from around $30 in 2004.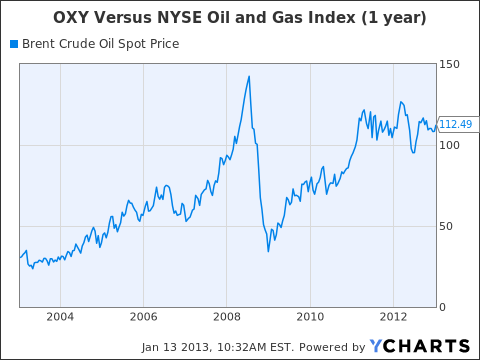 Over the past 12 years, and throughout the administrations of both political parties, U.S. government energy policy has largely been centered on:
Ethanol Mandates
"Clean Coal"
Drill Baby Drill
To these policies we can add the battery, EV and solar policies of the Obama administration.
So how have these policies worked out?
U.S. Ethanol Mandates - A Failed Policy Felt The World Over
The ethanol mandates led the U.S. to become the leading ethanol producer in the world. In 2011, the U.S. produced 13.9 billion gallons of liquid ethanol. The mandate rises steadily until peaking at 15 billion gallons per year in 2015 and holding that level through 2022. While the shear magnitude of ethanol production under the mandates have indeed reduced foreign oil imports by blending into the gasoline market, at what cost? Corn is the main feedstock for ethanol production in the U.S. The use of so much corn in the energy sector has caused huge dislocations and inflation throughout the food sector. Prices of everything from tortillas to feed for livestock were affected. Grain and beef prices took off. At the same time, drought has affected much of the corn belt - further increasing the stress caused by the mandate. Indeed, the problems in the food sector associated with the U.S. ethanol mandates were felt across the entire world. In August of 2012, the UN called for an immediate suspension of the U.S. ethanol mandates. Finally, at the end of the day, the overwhelming majority of vehicles require ethanol to be mixed with gasoline and the mixture is delivered via traditional gas stations. Clearly then, ethanol mandates are simply keeping American drivers addicted to gasoline (i.e. foreign oil) while negatively impacting the food sector. At its best the ethanol mandates are obviously not an optimal solution. At its worst, the ethanol mandates are terrible energy policy.
"Clean Coal" (Not!)
"Clean coal," which is an oxymoron if ever there was one, is also terrible energy policy. There is no such thing as "clean coal." Coal is the dirtiest of all fossil fuels. It is not only harmful to the environment to mine, but burning it releases large amounts of CO2 - some 50% more than natural gas. Worse yet are the storage sites holding the mountains of heavy metal toxic particulates ("fly ash") left over from burning coal. These are environmental ticking time bombs as we found out with the disaster at Kingston, TN. Heavy metal toxins (like mercury) from burning coal are found in almost all U.S. fresh water supplies as well as in our bodies. Air quality is severely impacted by coal burning power plants. One only has to look at Beijing's problems to acknowledge the hazards of burning coal.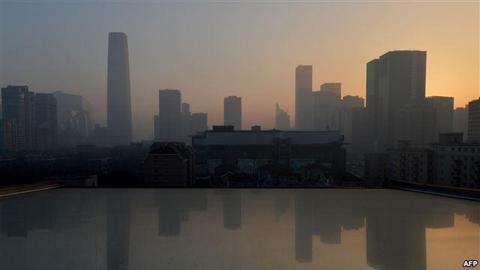 After spending $175 million on the "clean coal" Future gen project, the Bush administration killed plans to build the plant in December 2007. Apparently pumping CO2 into the Earth isn't a particularly good idea. Even if it was, there is still the inconvenient truth of having to store the toxic heavy metal fly-ash.
More to the point, coal is burned to produce electricity and does not power cars and trucks since the EV hasn't materialized (see below). Since 70% of U.S. oil consumption is used in the transportation sector, clearly "clean coal" initiatives will not reduce foreign oil imports or impact American oil consumption to any measurable extent.
Lastly, those who point to how "cheap" coal is don't realize that the only reason coal is "cheap" is because the environmental and health care costs of burning it has been put on the backs of the American people as opposed to those companies who produce and burn coal.
Drill Baby Drill
"Drill Baby Drill" has had better results. U.S. shale oil and gas production is on the rise and foreign oil imports are as a result are indeed declining. However, the U.S. is still importing massive amounts of foreign oil: 301 million barrels in November 2012 at a cost of $32.8 billion. Meanwhile, the average price of gasoline in 2012 was the highest ever at $3.60/gallon. While "Drill Baby Drill" has created many good jobs, it has not been successful in reducing prices at the pump for middle class Americans. And we still have the CO2 and toxic particulate emissions of gasoline to deal with. Additionally, we still have the military costs of securing foreign oil import deliveries. While much better energy policy than the ethanol mandates or "clean coal," Drill Baby Drill clearly isn't solving all our problems.
Obama's EV and Solar Policies
One significant change with the Obama administration was its huge government expenditures targeting electric batteries, electric cars (EVs), and solar energy.
The failure of Obama's investments in batteries and EVs have been well chronicled. I reported on them in my article The Fall of the Electric Car...And the Rise of the NGV. Despite the failure of the Chevy Volt (and its new $199/mo lease program) and Nissan Leaf in coming close to meeting expectations, the NY Times reports GM (NYSE:GM) and Nissan (NSANY.PK) will double down on their EV bets. Nissan CEO Carlos Ghosn exclaimed "Zero emissions are here to stay." However, as long as the U.S. produces electricity from coal, this statement is certainly misleading. It's also misleading if no one is buying the EVs to begin with.
Likewise, the Solyndra debacle was exposed for what it was: a huge waste of U.S. taxpayer dollars and terribly failed "clean energy" policy.
So, we've lived through two administrations, one Republican and one Democratic, both of whom have seemingly "exhausted all other possibilities."
Natural Gas To the Rescue!
As my article Natural Gas Trumps Gasoline points out, natural gas is clearly superior to gasoline. It is cheaper. It is cleaner. And it is domestic. More to the point, every gas gallon equivalent ((NYSE:GGE)) of natural gas consumed by Americans replaces a gallon of gasoline or diesel refined from foreign oil.
Although U.S. Energy Secretary Chu is "agnostic" about natural gas transportation, many others are not. Liquid natural gas ((NYSEMKT:LNG)) is making huge gains in the long-haul trucking sector where drivers can save up to $1.50/gallon on America's Natural Gas Highway. The Honda (NYSE:HMC) Civic GX natural gas vehicle (NGV) has been called the "Unsung Green Hero." Natural gas is also increasingly being used in the fleets and refuse markets.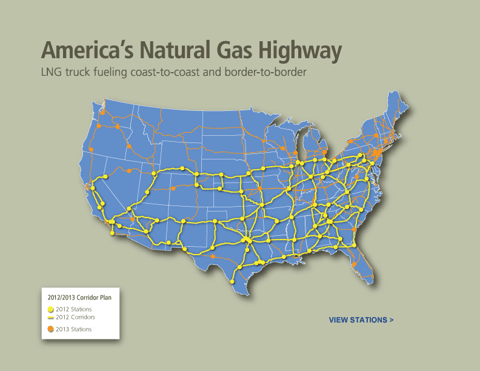 Clean Energy Fuels is leading the natural gas transportation revolution. In Q3 2012, gallons delivered rose 24% to 50.9 million. For the nine months ended September 30, 2012, gallons delivered totaled 143.2 million gallons, up from 115.6 million gallons for the nine months in the previous year's period.
Clearly the market for natural gas transportation is growing. But how does CLNE rate as an investment vehicle?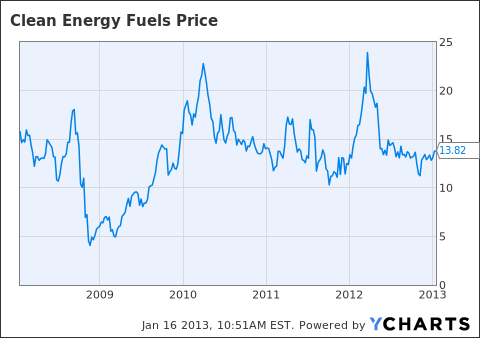 CLNE = $13.82
Mkt Cap = $1.22 billion
P/E = N/A
EPS = -$0.99
Div (Yield) = 0
Financial data courtesy of Google finance.
The 5 year stock chart certainly doesn't inspire confidence. CLNE seems to move up, sometimes violently, with every rumor that the so-called "Nat Gas Act" will make its way through Congress. But Congress has successfully mothballed the initiative and CLNE subsequently drops after a lack of legislative action.
However, the fundamentals are starting to change for CLNE. Here are some bullish catalysts for the stock:
The American Taxpayer Relief Act to avert the "fiscal cliff" extended the tax credit for the sale of CNG and LNG for vehicle use and for the installation of natural gas fueling equipment.
CLNE partnered with General Electric (NYSE:GE) to expand the Natural Gas Highway.
Governors and states are increasingly turning to natural gas to contain transportation costs. Connecticut and Virginia, to name just two, have adopted strong nat gas transportation policies.
The first stage of the Natural Gas Highway has been completed:
By the end of 2012, Clean Energy will have completed 70 new LNG truck fuel stations along highways that link major U.S. metropolitan areas. Many of these stations are located at existing Pilot-Flying J truck stops. Pilot is the nation's largest truck-stop operator with more than 550 retail properties in 47 states. In 2013, Clean Energy plans to build 70 to 80 additional LNG fuel stations adjacent to long-haul trucking routes and around major warehouse distribution centers in North America. Major highway segments now completed include, among others, those linking the Southwest Corridor, Los Angeles to Atlanta, The Texas Triangle, Atlanta to Chicago to Texas, and major corridors in the Midwest and Northeast.
Still, CLNE continues to post losses. Indeed, for the 9 months ended Sept. 30, 2012, CLNE's losses doubled to $0.52/share from a loss of $0.26/share during the comparable 2011 period. Revenues only grew 12% from $184.29 million during the 2011 nine month period to $206.20 million in 2012.
Natural gas transportation is clearly the answer to the economic, environmental and national security issues America faces as a result of its addiction to foreign oil. The economics behind natural gas transportation are compelling enough to make the change happen without government support. That said, the transition to natural gas transportation would greatly accelerate if the government would simply remove the barriers, level the playing field, and simply let natural gas compete with gasoline.
Although Clean Energy Fuels is on the leading edge of the transition to natural gas transportation, I would not advise investing in the stock at this time. Some day, CLNE's stock will be off to the races. Meantime, investors are waiting to see positive earnings trends and earnings momentum going forward. 2013 could indeed be the year this happens for CLNE. We need to see the losses stop and make a positive turn. Yet they still have much infrastructure to build. Expect Q4 and full 2012 results to be reported in early March. This will be a very interesting earnings report. Key will be the rate of increase in gallons delivered as well as a narrowing of the quarterly loss.
Now that the first stage of America's Natural Gas Highway has been built, and as the number of long-haul truckers increase their use of natural gas, CLNE is in prime position to leverage its dominant position in the sector. At some point, the stock will be a great investment. I advise waiting...and watching the earnings reports closely. I for one can't wait for the company to be successful. CLNE is behind the only real energy policy America has and America has exhausted all other possibilities. As Churchill said, it is now time to "do the right thing." And the right thing is natural gas transportation.
Disclosure: I have no positions in any stocks mentioned, and no plans to initiate any positions within the next 72 hours. I wrote this article myself, and it expresses my own opinions. I am not receiving compensation for it (other than from Seeking Alpha). I have no business relationship with any company whose stock is mentioned in this article.
Additional disclosure: I am an engineer, not a CFA. Please do your own research and contact your investment adviser. I am not responsible for investment decisions you make. Thanks for reading and good luck!