We all know the importance of having a safe haven in our portfolios, as the market can be a cruel animal at times. To ward off a possible black swan event and the market bogeyman in general, we can diversify properly into appropriate sectors according to the S&P 500 Index's allocation (explained here). In addition, having a variety of high yielding stocks can help, especially since newly announced dividend tax laws made for little change. By some measure, one of the least volatile classes of stock with attractive yields are utilities. Thus, at a glance utilities seem to meet this criteria of safety. In addition, this sector as a whole, especially select stocks, seem well poised for a rebound after a rather dismal 2012 performance.
Utilities gained just a few lousy percentage points over the past 12 months compared with over 15% for the S&P 500- a bit of a cooling off after outperforming in 2011. However, perhaps it could be time to jump back into this sector. I myself despise buying stocks when they are at their highs, so there's a +1 already. But what is the true reasoning behind my opinion the sector is attractive?
The Utilities Select Sector SPDR ETF (NYSEARCA:XLU) is designed to mirror the Utilities Select Sector Index, so I like to use this fund as a benchmark. The XLU currently has a strong yield of 4.1% versus the 2.1% for the S&P 500, and especially versus the, let's say, 2% for U.S. Treasury yields. Travis Miller of Morningstar, noted:
The current 250-basis-point spread is well above the 100-basis-point spread that domestic utilities sported going into the 2011 rally. The relationship between this yield spread and valuations the last decade suggests regulated utilities could have another 20-25% upside during the next two years.
In addition to attractive basic valuations and relative performance settings, some individual utilities have sold off dramatically due to very rare events that may ultimately amount to mere blips on the charts long-term.
The Sandy Sell Off is an Opportunity
This past November, Hurricane Sandy ripped through parts of the East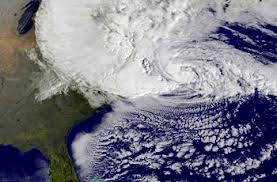 Coast. While companies like Lowe's (NYSE:LOW) and Home Depot (NYSE:HD) are obvious beneficiaries, the stock declines seen in specific utilities due to damage caused to their critical infrastructure are an opportunity to investors, as some concerns may be overblown.
While it's estimated that Sandy caused $80 billion in economic damages, $3.3 billion of that was just to repair the New York New Jersey electrical grid, a huge blow to some utilities. Judging from stock performance, companies like Eaton Corp. (NYSE:ETN), which supplies industrial electrical equipment, seems like a sure winner by investor reaction. However, ETN specifically is already up 10% on this old news.
Local utilities like New Jersey Resources Corp. (NYSE:NJR) for example have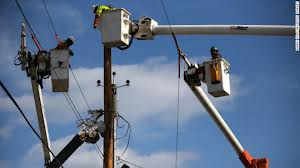 been clobbered by investors and may be due for a rebound, because Sandy's hit in terms of dollars may not be as strong as investors are expecting. On January 9th, NJR announced a CapEx related to Sandy of $30 to $40 million, versus a previously announced $40 to $60 million. If we take a look at NJR's stock, it's still down 7% since the storm, and has lost roughly $131 million in Market Cap. If we perform a simple calculation, ($131 million minus $40 million), we come up with a $91 million over reaction, or roughly $2 or 5% upside in share price present in NJR.
I feel as time passes even more clarity on the cost will be figured, and the picture may be brighter for utilities in the NJ/NY area than investors think. Like NJR, other locally based utility stocks like Consolidated Edison Inc. (NYSE:ED) and Public Service Enterprise Group Inc. (NYSE:PEG) may be worth keeping an eye on.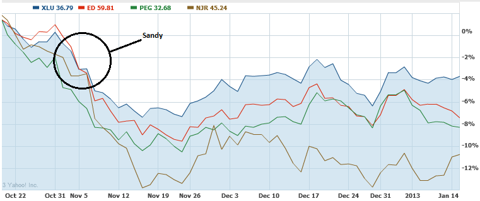 When we take a look at the chart, we can see these companies are still recovering from the beating. But as I've insisted in the past, investors usually overreact to fear, and beat up certain stocks sometimes without thinking. Also, take note to how the XLU, which is not specific to the East Coast, is also down despite attractive valuations for the sector.
Summary
Since the shroud of higher dividend taxes has been somewhat lifted since the new year, I feel the market should respond positively to the higher than average yields still available in the utilities sector. In addition, basic valuations and relative performance to other asset classes shows there is some upside possible, even for more diverse holdings like the XLU, for example. In addition, some individual names, like ED, PEG, and NJR have sold off dramatically due to very rare events that may ultimately amount to mere blips on the charts long-term.
Disclosure: I am long ED and may initiate a long position in XLU, NJR, PEG over the next 72 hours. I wrote this article myself, and it expresses my own opinions. I am not receiving compensation for it (other than from Seeking Alpha). I have no business relationship with any company whose stock is mentioned in this article.
Additional disclosure: I owned ETN in the past year.