The US Supreme Court's refusal to consider an appeal in the case of Sherley v. Sebelius allows the stem cell industry to move forward with the financial support of the Federal Government. This vital health care sector is projected to be a $6.6 billion market by 2016, more than 50% greater than its present size.
Specifically, this recent high court decision allows medical universities and science foundations to receive federal funding for embryonic stem cell research. In the private sector, companies ranging from some of the biggest such as Novartis (NYSE:NVS) and GlaxoSmithKline (NYSE:GSK) to some of the most promising such as VistaGen Therapeutics (VSTA) should now be more attractive to the investment community with such massive growth expected.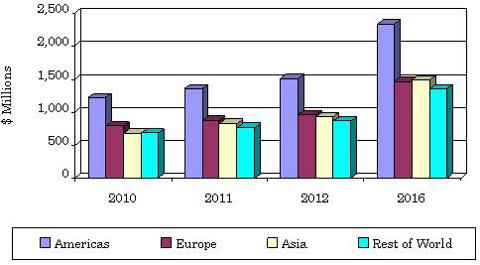 Source: BCC Research
How We Got Here
It has been a long and rocky road for stem cell research, due to the philosophical issues involved. In 1996, Congress passed legislation to deny federal research dollars for embryonic stem cell research to "ensure that Americans don't pay any more for needless research made irrelevant by adult stem-cell and other research." This was a major issue with the pro-life community.
The Bush Administration relaxed the rules in 2001. The Obama Administration changed things even further, which resulted in the law suit. On January 7, 2012, the Supreme Court refused to hear the lawsuit, which was a huge victory for stem cell research and the firms in the sector.
Companies in Stem Cell Research Today
Even during the periods of uncertainty in the industry, companies still moved forward with their stem cell research. In November, VistaGen Therapeutics (VSTA) announced a significant advance in its development of LiverSafe 3D™, a human liver cell-based bioassay system designed to predict liver toxicity and drug metabolism before animal or human testing. As with its CardioSafe 3D™ product, this bioassay system was designed to be used with modern medicinal chemistry to generate safer, proprietary chemical variants ("drug rescue variants") of once-promising drug candidates, as well as identify product failures earlier in the cost curve.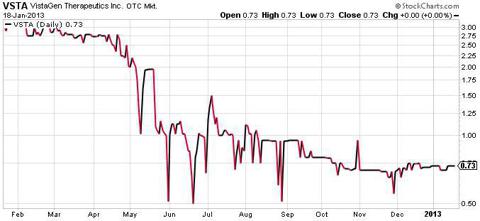 Novartis has been involved in major stem cell research since 2009. Its efforts have been in the area of regenerative medicine,focusing on stem cells that can be utilized for therapeutic measures. Last year, the Swiss drug maker achieved success in regenerating cartridge growth in the knee joints of mice. The market potential for a therapy like that in just the area of arthritis is enormous. At present, the medical protocol can only offer the management of pain and suffering for the estimated 60% of the population over the age of 60 who suffer from arthritis. Should stem cell efforts lead to applications beyond that, the gains for Novartis will be significant.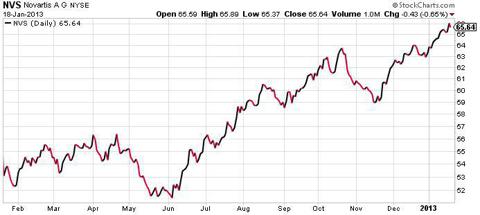 GlaxoSmithKline has a $25 million, five-year partnership with the Harvard Stem Cell Institute. According to Jason Garnder, who is in charge of research and development for the regenerative medicine efforts of GlaxoSmithKline, "It's been a renaissance for stem cell science in the last two to three years. Of course lots of the science is risky and early. So we are very interested in risk-sharing partnerships that also share in the upside."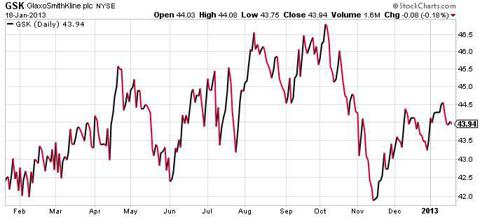 For more than a decade, Pfizer (NYSE:PFE) has been using animal or adult stem cells in its laboratories. Back in 2009, Pfizer announced that it would invest $100 million into its international stem cell development program. This has produced results from Pfizer's focus on stem cells for cardiac disorders and cancer. Additionally, in a partnership with the Institute of Ophthalmology at University College London, Pfizer initiated research on Macular Degeneration using human stem cells in an effort to combat age-related conditions that result in blindness.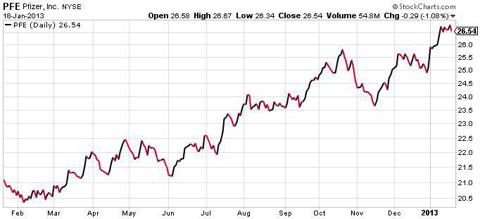 Consolidation in the Sector
With major pharmaceutical companies so active in the area of stem cell research, there are sure to be a series of mergers and acquisitions. This transpires as drug firms seek to fill out product pipelines with other companies that have promise. Novartis purchased the preclinical-stage cell technology of Opexa Therapeutics, as an example. That resulted in a 600% price jump. ViaCell, an umbilica cord storage company, was purchased by PerkerElmer (NYSE:PKI) for a 54% premium. Cytomedix (CMXI) bought Aldegen in 2012 so that it could expand its work in the field of regenerative medicine.
The Future of Stem Cell Research and Those Making Progress
Firms active in stem cell research are now much more attractive for a variety of factors. The election in Washington, D.C. has calmed the troubled waters in the health care sector, overall. The major players know what to expect and can now move forward. The recent Supreme Court decision will now focus the attention of many on stem cell research as more federal funding will enter the sector. Also of significance is that the political uncertainty is gone regarding stem cell research.
Analysts are looking for Pfizer earnings to increase to $2.29 from $2.16. It was just upgraded this week. Earnings this year are projected to rise for Novatris too, from $5.22 to $5.32 a share. Fiscal year earnings for GlaxoSmithKline are estimated by the analyst community to rise to $3.84 a share from $3.57, with no changes in the analyst ratings. VistaGen Therapeutics (VSTA) does not yet have analyst projections for fiscal year 2013.
2013 should usher in a new wave of excitement in this up-and-coming health care market.
Disclosure: I have no positions in any stocks mentioned, and no plans to initiate any positions within the next 72 hours. I wrote this article myself, and it expresses my own opinions. I am not receiving compensation for it (other than from Seeking Alpha). I have no business relationship with any company whose stock is mentioned in this article.