Income strategy continues to pose challenges for investors seeking to conserve capital and still develop a source of steady, elevated and/or growing cash flow. Long gone are the days of risk-free 5% bank interest, 7.5% treasuries, and 10% high-grade corporate bonds. Instead, those seeking income are faced with the reality of either treading more precariously into the fixed-income space, reallocating into dividend equity, or settling for lackluster risk-free yield. More and more, it appears the allure of equity income is winning over many investors.
10-Year Treasury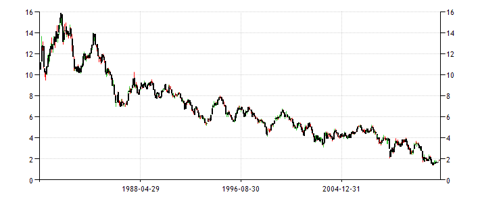 Indeed, the low rate environment continues to be a veritable bust for those who once envisioned a mindless core strategy of harvesting or rolling over income from insured CDs and AAA munis or high-grade taxable debt. As a result, out of necessity, many are finding themselves wading deeper into the diverse equity yield pile. While this is strategically thoughtful for most, it can present an uncomfortable, unfamiliar, or totally unknowing proposition for those unaccustomed to the idea of rapidly fluctuating principal.
Equity Income Strategy
There is no one fits all strategy here. Yield and yield growth considerations, risk tolerance, and time available to research and manage investments will all figure into how one positions a portfolio. Some employ a strict dividend growth philosophy, others won't invest in anything with lower than 4% yield, while some focus efforts exclusively on double-digit or near-double-digit payers.
I generally consider current equity yield pile in three nominal categories:
Low (1-4% yield) - blue chips, new payers, REITs
Medium (4-7%) - blue chips, MLPs, REITs, CEFs, mREITs
High (7% and higher) - MLPs, REITs, CEFs, BDCs, mREITs
It would be overly simplistic for one to say that high dividend payers necessarily possess higher capital risk than low dividend payers, although that might be true in many cases. On the other hand, I believe that many of the current medium and high payers have less business risk at present than many low payers. Sometimes capital risk is less of a concern than income risk to some investors, as I've come to learn from those that execute pure dividend growth strategies.
My Act
My primary investment goal is total return, therefore I seek investments that possess a tantalizing combination of capital growth and yield capable of producing attractive risk-adjusted returns. Entry point valuation is typically paramount, and while there was no intent to do so, I currently own a fairly even mix of names from across the three above yield distributions
Two of my current favorite and largest holdings are business development company Solar Capital (NASDAQ:SLRC) and mortgage REIT Northstar Realty Finance (NRF). Though they both yield in excess of 8.5%, I see greater near- and long-term visibility in each of their business models than say blue chips Intel (NASDAQ:INTC) and Verizon (NYSE:VZ), both of which I own as well. The market has taken note of both Solar and Northstar as of late and they no longer trade beneath book value, so though I still own them and like the forward prospects, I don't consider them screaming buys at present.
Other lower yielding names from a mix of industries that I like at present include shareholder friendly Wynn Resorts (NASDAQ:WYNN), which in addition to distributing a special $7.50 dividend last year to shareholders, is doubling its dividend in 2013, to an annualized rate better than three percent. I also favor offshore oil services provider Ensco (NYSE:ESV) and super regional bank PNC Financial Services (NYSE:PNC), both of which offer yields of roughly 2.5 percent.
From the medium yield pile, while many REITs outperformed in 2012, I feel many names in the group have room left to move, providing the opportunity for double digit total return in the year ahead. Omega Healthcare (NYSE:OHI), Whitestone (NYSEMKT:WSR), and contrarian idea Mack-Cali (NYSE:CLI) are some names with elevated yields I like going forward. As I mentioned in a recent article on REITs, I would avoid putting new capital in most shopping center and apartment REITs yielding sub 3 percent, as they seem overvalued and may lag.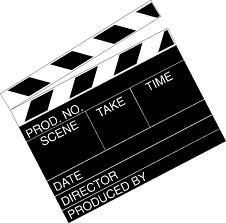 Your Act
While the simplest and perhaps safest thing for many equity income investors to do is buy and hold a group of blue-chip, dividend-paying stocks, I would caution that not all household names provide the perceived safety and consistency of yesteryear. The market has become fluid, with different market sectors, business models, and up-and-comers worth considering for above average cash flow generation and total return potential in the years ahead.
Though I would agree with most of my fellow market pundits that chasing yield for yield's sake is a bad strategy, I would contend that when approached thoughtfully and strategically, value can be had even in those sectors with lofty payouts. Thus the stretch for yield may not necessarily be the ignorant idea that many make it out to be.
For many, it may make more sense to invest in something like Solar or Northstar and reap an immediate 8 or 9%, rather than hope and pray that Intel's 4% or Verizon's current 5% yield will grow 10% a year and double in seven years. Again risk perception, time frame, and personal issues factor into the decision making process. What's right for one is certainly not right for all.
So what are you going to do? Take One. Action!
Disclosure: I am long CLI, ESV, INTC, NRF, OHI, WSR, PNC, SLRC, VZ, WYNN. I wrote this article myself, and it expresses my own opinions. I am not receiving compensation for it (other than from Seeking Alpha). I have no business relationship with any company whose stock is mentioned in this article.
Additional disclosure: Disclaimer: The above should not be considered or construed as individualized or specific investment advice. Do your own research and consult a professional, if necessary, before making investment decisions.