This is it. The beginning of the end for Apple (NASDAQ:AAPL) as the "darling" of growth investors. It had a nice run, but the latest earnings release, conference call, and guidance all signaled one thing: the growth story is more-or-less done, the obscenely high margins on commodity phone and tablet products, and even the market share gains against Microsoft's (NASDAQ:MSFT) Windows are all coming to an end. Google's (NASDAQ:GOOG) Android is now the king of the smartphone world, and I suspect that Windows 8 and Android will take a much bigger part of the tablet pie than anybody else expects.
All arguments about low P/E multiples, a huge cash reserve, and even the massive profitability go out the window as we see that Apple is not invulnerable to the forces of competition in such low barrier to entry fields. It is also not invulnerable to the realities of an equity market in which "fundamentals" from a rear-view mirror perspective are unlikely to matter as much as a lack of forward catalysts.
I'm A Mac, And I'm Losing Market Share
While Apple spent a good part of its meteoric rise bashing Microsoft's Windows, it gained an upper hand for a couple of reasons:
Windows Vista was bad. Really, really bad.
People started to care a lot more about style and form of their computers, thanks in no small part to Apple's nice industrial design
Apple was finally using Intel (NASDAQ:INTC) CPUs, instead of the inferior PowerPC hardware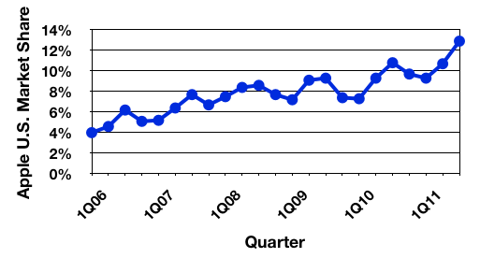 Anybody who saw this early on was amply rewarded. However, I believe that a new trend in the PC space is in place: convergence with tablets.
Apple's Tim Cook pooh-pooh'ed Microsoft's strategy at revolutionizing the PC space: unify the tablet, the notebook, and the desktop with Windows 8. Keep all of the goodness, software compatibility, and even processing power thanks to Intel's Core and (next generation of) Atom series of processors, while at the same time exposing new and richer user interfaces.
Well, supply constrained or not, Mac sales dropped 1.1M units Y/Y during the quarter. This is a double digit percentage drop against a broader PC industry drop of only ~6% While I'm confident that the company will be able to reverse at least some of the damage as its new Retina MacBook and iMac lines see supply constraints ease, the effects of unprecedented competitive pressures cannot be ignored. Just look at the level of innovation in the PC space:
Lenovo's Thinkpad Helix Convertible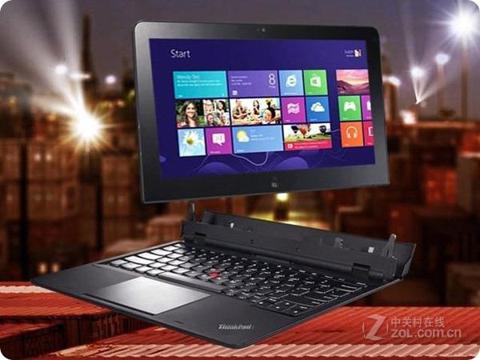 Samsung Ativ Smart PC Pro 700T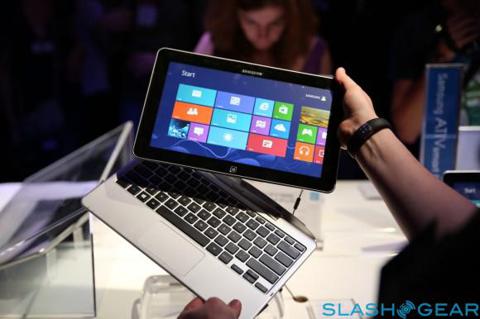 The PC space not only managed to catch on to the fact that industrial designand form factor is important, but has been making great strides in user interface and just heavily innovating. What does Apple have?
MacBook Air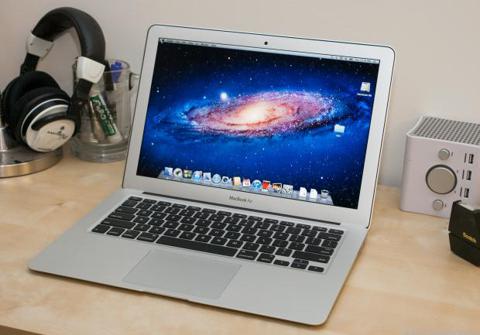 Retina MacBook Pro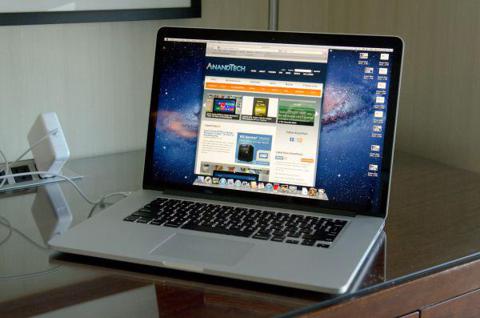 Great machines, but they lack touch support, the ability to convert into tablets, and so on. I believe that with the Windows ecosystem showing unprecedented levels of competitiveness, there is every reason to believe that the market share gains in this spare are likely to decelerate, if not reverse, over the next several years.
The 10" iPad Will Lose Market Share To Windows 8
I believe that the market is significantly discounting the competitive pressures in the tablet space that Windows 8 will enable. While the expensive convertibles will take some share, I refer more specifically to the Intel Atom powered tablets. The upcoming "Bay Trail" Atom chip is just as low power if not lower power than what the Apple iPad and the other mainsteam Android tablets will have. This is due to the fact that Intel's chips will be built with transistors that are both smaller (22nm v.s. 28nm) as well as with more sophisticated, low-power friendly transistor structures (tri-gate significantly reduces leakage or "wasted" current, saving battery life):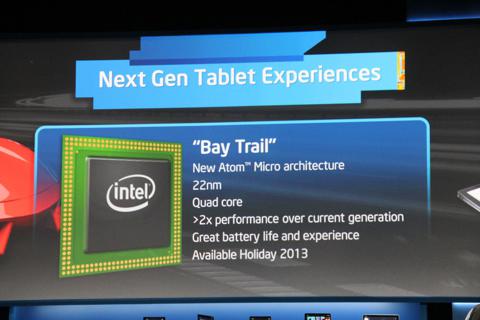 This will enable devices such as these: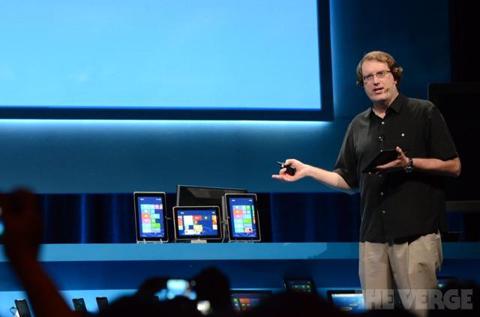 The value proposition is quite simple: if you want a MacBook Air that also can play high performance tablet, an Ultrabook convertible will start to eat into both iPad and MacBook Air sales. If you want an iPad style tablet that can also be docked to do real work now and again, then the "Atom" based devices will do the trick and eat into both MacBook Air and iPad sales.
Either way, the "Wintel" ecosystem will be striking back in a big way far beyond regaining notebook market share.
In terms of timing, expect MacBook Air/MacBook Pro sales to come under pressure by the end of 1H 2013 into 2H 2013, and then tablet pressure starts to really play out by the end of 2H 2013 and into 1H 2014.
The iPad Mini Will Face Pressure From Android Based Devices
At the low end, and where there will likely be a lot of volume, I believe that the main competitive threat will be Android-based tablets. Examples include (but are certainly not limited to):
The Google Nexus 7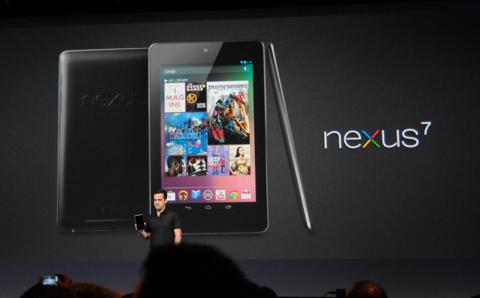 The Amazon (NASDAQ:AMZN) Kindle Fire HD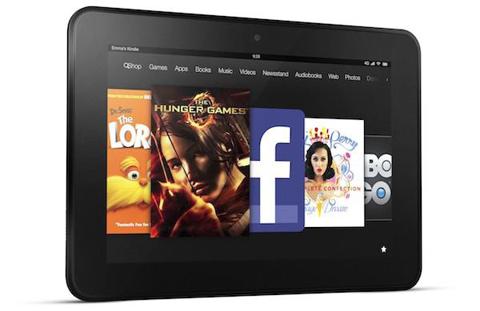 This does not count the numerous "white-box" tablets in this form factor that will be selling overseas. The free Android OS coupled with cheap system-on-chip products, screens, and connectivity chips enables a level of ubiquity of computing that even the low end laptop will have a hard time matching. The iPad Mini, despite its "premier" status in the 7" tablet space, will have a hard time penetrating areas in which something that is "cheap and good enough" will more than suffice for many less affluent users.
The iPhone: Sticking To Its Guns On Screen Size
The iPhone is a fine product, but I believe that the beauty of technology and the industry is that there is a high level of creativity. Many phone vendors are trying new and exciting things, similarly to the PC space. For example, the "phablet" (phone + tablet) form factor that we see in products such as the Samsung Galaxy Note II is reviewing quite well:
While it's commendable that Apple believes in its own product, I believe that the "red alert" for investors should go off when they hear things like this on the Q&A:
Question:

Okay, great. Thank you. Katy had alluded to this, many of your smartphone competitors are now focusing on differentiating themselves with larger screen sizes and that of the iPhone 5 in your predecessor products. I mean, how do you think about the competitive dynamics for the market right now? In that respect, do you think that's a valid point of differentiation? And do you think there is a long-term case for a larger screen size or at least the larger variety of screen sizes for iPhones and for the smartphone category in general?
Answer:
Hi Bill, it's Tim. The iPhone 5 offers as you know a new 4-inch Retina display, which is the most advanced display in the industry and no one comes close to matching the level of quality as the Retina display. It also provides a larger screen size for iPhone customers without sacrificing the one headed ease-of-use that our customers love. So, we put a lot of thinking into screen size and believe we've picked the right one.
The problems with this response are numerous:
"The iPhone 5 offers as you know a new 4-inch Retina display, which is the most advanced display in the industry and no one comes close to matching the level of quality as the Retina display." -> What does this have to do with the question on screen size as a competitive differentiator?
"It also provides a larger screen size for iPhone customers without sacrificing the one headed ease-of-use that our customers love." -> What if your customers start "loving" the convenience of the 5" phone/tablet that renders the need to have both obsolete? And this love requires them to seek the companionship of Samsung, HTC, or Lenovo? This is a nontrivial competitive pressure on both the iPad Mini as well as the iPhone.
"So, we put a lot of thinking into screen size and believe we've picked the right one." -> Can't you give the customer options? Why does there need to be this mutual exclusivity? The iPad and iPad Mini coexist quite nicely.
In short, I believe that Apple with either capitulate within a year or so and make an iPhone "Biggie" (I'll let the marketing department of Apple come up with a better name), or they will see an accelerated loss of market share.
This brings me to my next point.
Mr. Cook, You Run A Public Company
I was particularly shocked when I heard the following regarding market share:
Tony the most important thing to Apple is to make the best products in the world, enrich customer's lives. That's our (inaudible) we're interested revenue for revenue sake, we could put the Apple brand in lot of things and sell lot more stuff but that's not what we're here for.
Uh...what!? No, no, you misunderstand. You run a public company, and your job is to deliver value to shareholders. If there is a business strategy that has a very high reward/risk ratio (such as making a cheaper iPhone for emerging markets) and can be accretive to the top and bottom lines, then it is absurd to simply "dismiss" it. There is no reason that Apple can't do a well-designed, cheaper iPhone for the "mass" markets. It'd still have the Apple brand and signature Apple quality, just like the iPad Mini. There is money to be made here, and it's within the same kinds of product universe as the firm's current products. Why leave money on the table?
The Stock -- What's Going On?
Apple's stock has been selling off fairly steadily since peaking in the September timeframe: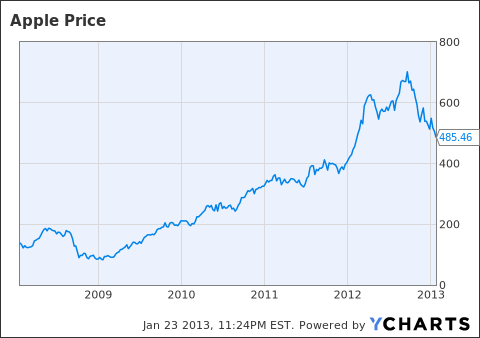 The earnings report didn't help, as it sent shares cratering to about $460 in the after-hours trading session. At this point, I actually see fairly modest downside as well as modest upside in the near-term. The stock already trades at a significant discount to market multiples, the firm has plenty of cash on hand, and is still quite immensely profitable. That being said, there's just not a lot of room to expand. Market share will erode in the smartphone and tablet markets, competition will drive down ASPs, operating expenses continue to go up, and ultimately the wild earnings growth that we saw in the past just won't be there going forward.
That being said, the company has ample room to reposition its stock as a dividend stock. With aggressive buybacks and an increase in payout ratio, the firm can probably increase its dividend quite substantially over the years, making the stock attractive to income investors. I also believe that through acquisitions, the firm can grow EPS at a much more attractive rate than organic growth in its current businesses can provide, very similar in manner to a company like Johnson and Johnson (NYSE:JNJ).
Apple is now an income investment. Once the traders, speculators, and other folks with unrealistic expectations are shaken out, the stock will stabilize and become a "buy and hold" core holding within a low to moderate risk portfolio.
But if you're buying Apple for the "next big thing" or China dramatically impacting the top and bottom lines, then in the long run, you will be disappointed. Apple's now a "boring" stock. If you want high growth, go elsewhere -- at $460B or so market capitalization, do you really expect a double?
Disclosure: I am long INTC, MSFT. I wrote this article myself, and it expresses my own opinions. I am not receiving compensation for it (other than from Seeking Alpha). I have no business relationship with any company whose stock is mentioned in this article.
Additional disclosure: I am short AMZN.